April in the Grand Canyon
Learn all about what it means to visit Grand Canyon National Park in April
April is one of the best months of the year to visit Grand Canyon. The temperatures at the South Rim and inside the Canyon are fantastic. While the South Rim still has hints of winter and can even have winter storms, the inside of the Canyon is at its prime. Spring break is normally over after the first week of April, and the summer crowds are still a month or more away. Whether you're coming to Grand Canyon to sightsee, hike, or raft, April is a fantastic month to do it.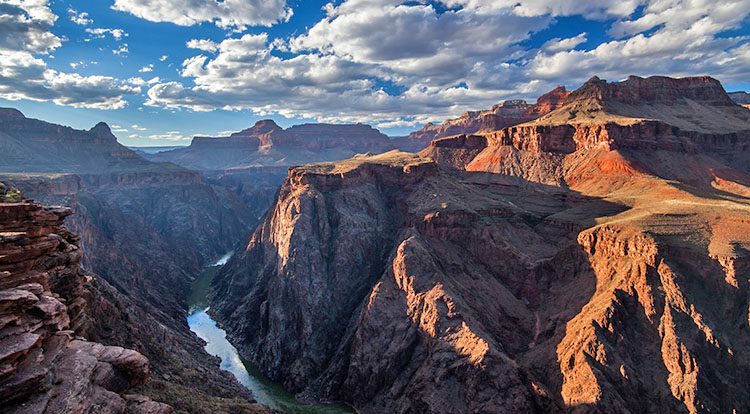 Benefits of Visiting in April
The biggest benefits of visiting in April are pleasant average temperatures at all elevations in the Canyon, light crowds after the first week of April, and good white water rafting temperatures if you're going to raft the Colorado River.
April is one of the best months of the year for hiking and backpacking because of the moderate temperatures. If you're more interested in exploring the South Rim village and rim-top activities, it's great as well, but we recommend avoiding the first week of April due to Spring Break.
Drawbacks of Visiting in April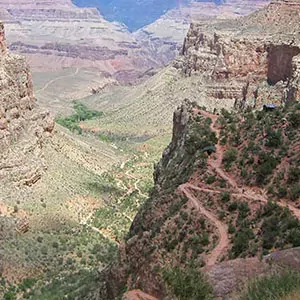 There aren't many drawbacks to visiting the Canyon in April. The possibility of a winter storm is a potential drawback, as are the spring break crowds in the first week of the month. The North Rim is closed for the winter still (early Nov – May 14), which is another drawback. These are minor considerations though – April is a fantastic month to visit.
Things to Do in April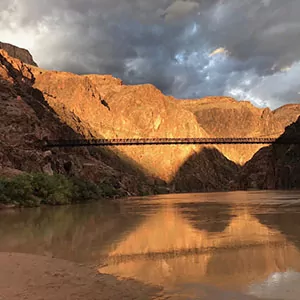 As mentioned above, April is one of the best months of the year for hiking and backpacking the Grand Canyon, so that's the number one recommended thing to do if you visit in April. Backcountry camping permits are required for backpacking which are very competitive in April, and you'll want hiking crampons for hiking or backpacking due to icy trails lingering from winter storms (permits and crampons are included on guided tours.) All other tours, including rafting, are also recommended in April: helicopter tours, fixed wing tours, sightseeing tours, Colorado River rafting tours, and bicycle tours.
Hiking or doing the mule ride to Phantom Ranch is excellent in April if you can get reservations (very competitive).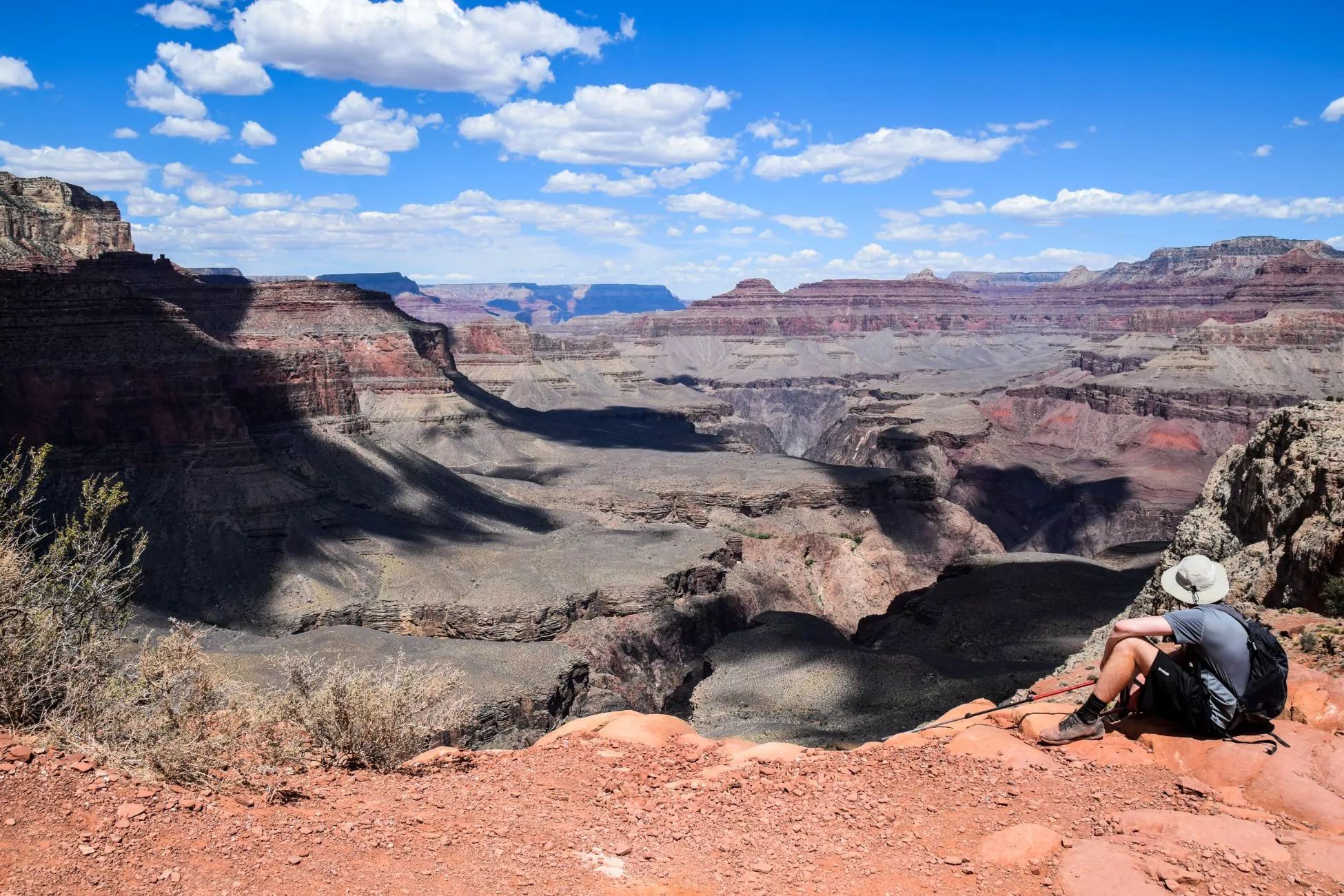 Hiking in April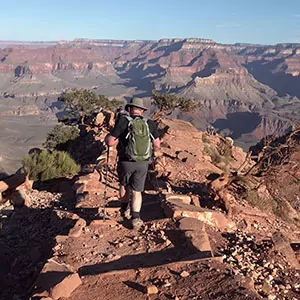 Have we said it enough times yet? April is fantastic for hiking and backpacking in the Grand Canyon! All trails are great, although the North Rim is closed from early November through mid May, so the North Rim trails are for the most part not accessible (some trailheads on the North Rim are accessible via obscure Forest Service roads – you can read more on the Kaibab Forest Service webpage.) It is wise to have hiking crampons with you in April because the trails can be icy from previous winter storms. Hiking to Phantom Ranch in April is excellent, as are all trips that go to the bottom of the Canyon, and day hikes that just go part way in. Universally, April is fantastic for hiking.
Weather in April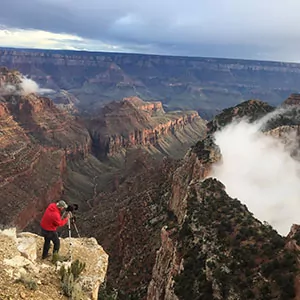 The average high at the South Rim in April is 61 degrees fahrenheit, and the average low is 26 degrees fahrenheit (high of 16 degrees celsius, low -3 degrees celsius.) However, these temperatures are much warmer inside the Canyon (by 10-20 degrees, but feels even warmer in the sun.) Average days of rain/snow in April is 3.
At Phantom Ranch at the bottom of the Canyon, the average high temperature in April is 82 degrees fahrenheit, and low of 54 degrees fahrenheit (28H/12L degrees celsius.)
Join a Guided Hiking Adventure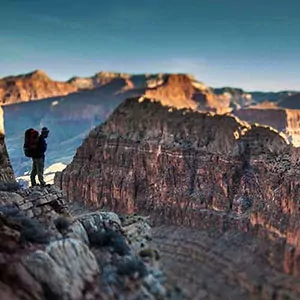 Grand Canyon National Park is home to some of the most unique and spectacular hiking vacations in the world. Wildland Trekking offers trips with stunning views, geologic history, and incredible hiking and backpacking for visitors who want to have an active, adventurous experience.
Guided Grand Canyon treks include permits, local transportation (excluded on certain tours), meals, gear, risk management systems and professional guides, allowing guests to make the most of their visit to the Canyon, focus 100% on enjoying their experience, and do it all with an increased level of safety and comfort.
GRAND CANYON ADVENTURE TOURS