June in the Grand Canyon
Learn all about what it means to visit Grand Canyon National Park in June
June is the warmest, driest month of the year in Grand Canyon National Park. It's also one of the most popular, as it marks the beginning of the busy summer tourist season. June is a great month for visiting the South Rim or the North Rim, for white water rafting, and for hiking the Corridor trails (South Kaibab, Bright Angel and North Kaibab.)
Benefits of Visiting in JUNE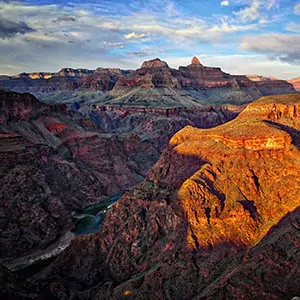 The biggest benefit of visiting Grand Canyon in June is that the weather on the South Rim and the North Rim are wonderful and chances of rain are very slim. The temperatures at the bottom of the Canyon are quite 100+ degrees fahrenheit, which is great for white water rafting on the Colorado River. Another advantage is that the North Rim is open, and at 8,000 feet elevation its summer temperatures are perfect.
Drawbacks of Visiting in JUNE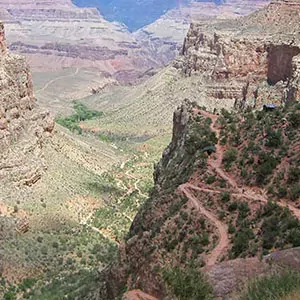 There are two primary drawbacks to visiting Grand Canyon in June. First, it's relatively crowded. Summer is the busiest tourist season at the Grand Canyon, and June is when that peak season begins. This means lines for shuttles, difficulty getting reservations, peak season hotel rates, and other inconveniences. Another drawback is the heat at the bottom of the Canyon, which can be dangerous. If you want to hike or backpack the Grand Canyon in June, we strongly recommend going with a guide company.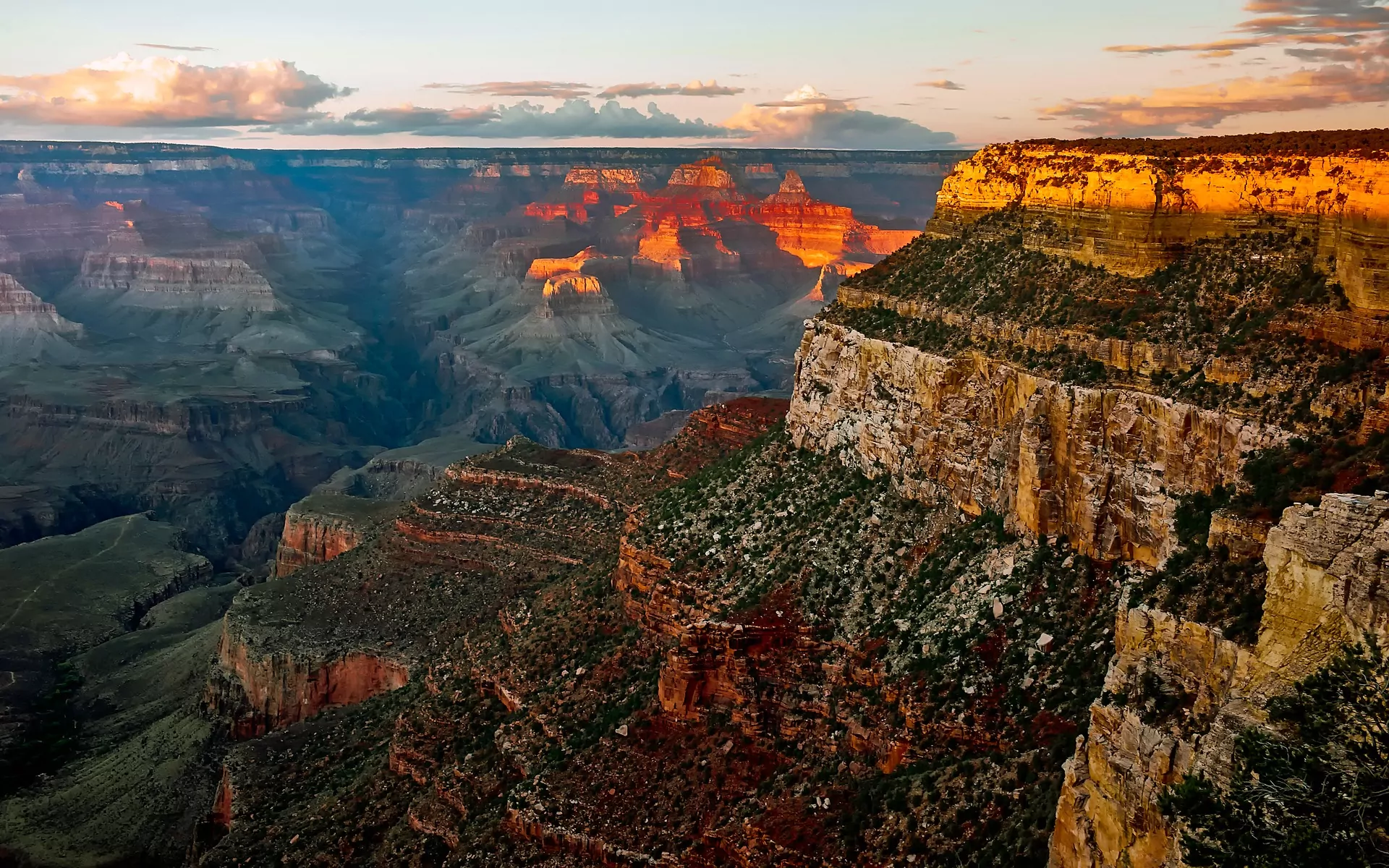 Things to Do in JUNE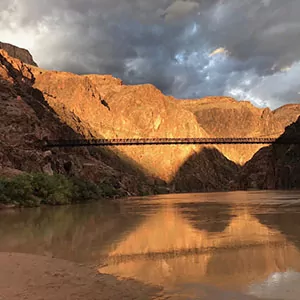 The activities to do in June at Grand Canyon are many. First, we recommend spending time at the North Rim, which is 1,000 feet higher than the South Rim and sees only 10% of the visitation. Hiking on the North Kaibab Trail, enjoying Grand Canyon Lodge, hiking the Widforss trail are all worthwhile. The South Rim is still great in June. At the South Rim, Day hiking into the Canyon is fun as long as you start early (before sunup) and are prepared with plenty of water and food. June is a prime month for hiking Rim to Rim, but again, it's best to start early or join a guided tour.
Camping on the rims is great in June and worth doing at Mather Campground or the North Rim Campground. There are camping tours available that provide gear, reservations, meals, transportation and guided hikes each day.
Hiking in JUNE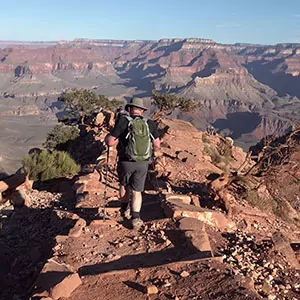 Hiking the Grand Canyon in June is worth doing, but it's important to not take it lightly, as it is potentially dangerous. For backpacking trips, we strongly recommend staying on the Corridor Trails (South Kaibab, Bright Angel and North Kaibab), and even South Kaibab is worth avoiding except on day hikes as it has little shade and no water.
To be prepared for summer hiking in the Canyon, plan on starting early and being off the trails before 11 am. Have at minimum 3 liters of water for you on day hikes, and 6 liters on backpacking trips. For more summer safety tips, check out the National Park Services Hike Smart Tips.
Weather in JUNE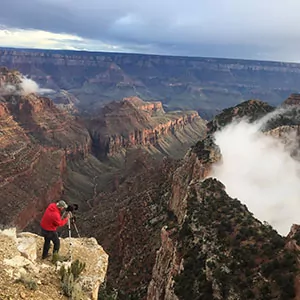 The average high at the South Rim in June is 82 degrees fahrenheit, and the average low is 43 degrees fahrenheit (high of 28 degrees celsius, low 6 degrees celsius.) However, these temperatures are much warmer inside the Canyon (by 10-20 degrees, but feels even warmer in the sun.) Average days of rain in June is 1.
At Phantom Ranch at the bottom of the Canyon, the average high temperature in June is 103 degrees fahrenheit, and low of 72 degrees fahrenheit (39H/22L degrees celsius.)
Join a Guided Hiking Adventure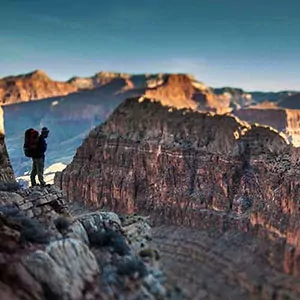 Grand Canyon National Park is home to some of the most unique and spectacular hiking vacations in the world. Wildland Trekking offers trips with stunning views, geologic history, and incredible hiking and backpacking for visitors who want to have an active, adventurous experience.
Guided Grand Canyon treks include permits, local transportation (excluded on certain tours), meals, gear, risk management systems and professional guides, allowing guests to make the most of their visit to the Canyon, focus 100% on enjoying their experience, and do it all with an increased level of safety and comfort.
GRAND CANYON ADVENTURE TOURS