July in the Grand Canyon
Learn all about what it means to visit Grand Canyon National Park in July
July in Grand Canyon National Park is a flourishing, lively time to be there with clear, bright mornings and often thunderstorms in the afternoons and evenings. It's an excellent month for camping at the South Rim and the North Rim, evening photography, for white water rafting, and for hiking as long as you get early starts. It's a popular time of year to be at the rims, less popular at the bottom of the Canyon because of the midday heat.
Benefits of Visiting in July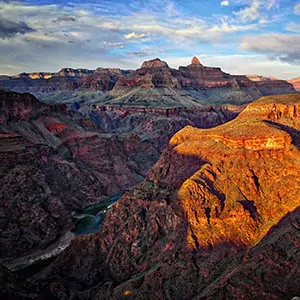 One major benefit of visiting Grand Canyon in July is the excellent temperatures for camping on the rims. The North Rim Campground is wonderful in July, where you camp beneath pine and aspen trees not far from the rim. South Rim camping is also fantastic, and there are several campground options. See more about Grand Canyon camping or all-inclusive hiking and camping tours.
Other benefits of July are warm temperatures for white water rafting, afternoon photography of thunderstorms over the Canyon, easier-than-normal reservations at Phantom Ranch and robust tour options.
Drawbacks of Visiting in July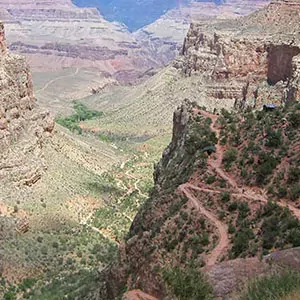 The major drawbacks of visiting in July are hot summer temperatures inside the Canyon (it's the hottest month of the year, although the heat is often mitigated by afternoon monsoon rains), peak summer crowds, and the potential for flash flooding (although if able to observe safely, these amazing floods are a highlight as you're getting to see the dramatic events that formed the Grand Canyon over millions of years.) On the South Rim you can expect lines for shuttles, difficulty getting hotel reservations and peak summer rates.
To maximize your time, not have to worry about reservations and transportation, and to safely hike the Canyon in the summer, consider joining a Grand Canyon hiking tour.
Things to Do in July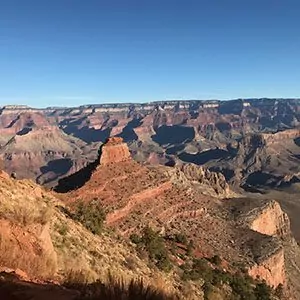 If you plan far enough in advance, a white water rafting trip is a great choice for July. Getting soaked by the cold water of the Colorado River is a wonderful thing in the heat of the summer at the bottom of the Canyon. Multi-day rafting tours and single-day rafting tours are available.
As mentioned above, camping on the rims is excellent in July, as are day hikes into the Canyon, but it's important to start early and be out of the Canyon by midday. Backpacking can be done in July, but if you lack summer hiking experience in desert environments we recommend going with a backpacking guide company to safely navigate the heat of the Canyon. Hiking outside of the Corridor (South Kaibab, North Kaibab, and Bright Angel Trails), is not recommended in July.
If you're an avid photographer we heartily recommend checking the weather report, and if monsoons are forecast, setting up at one of the viewpoints to get stunning shots of thunderstorms over the Canyon. However, be careful of lightning as strikes at rim viewpoints happen almost every summer.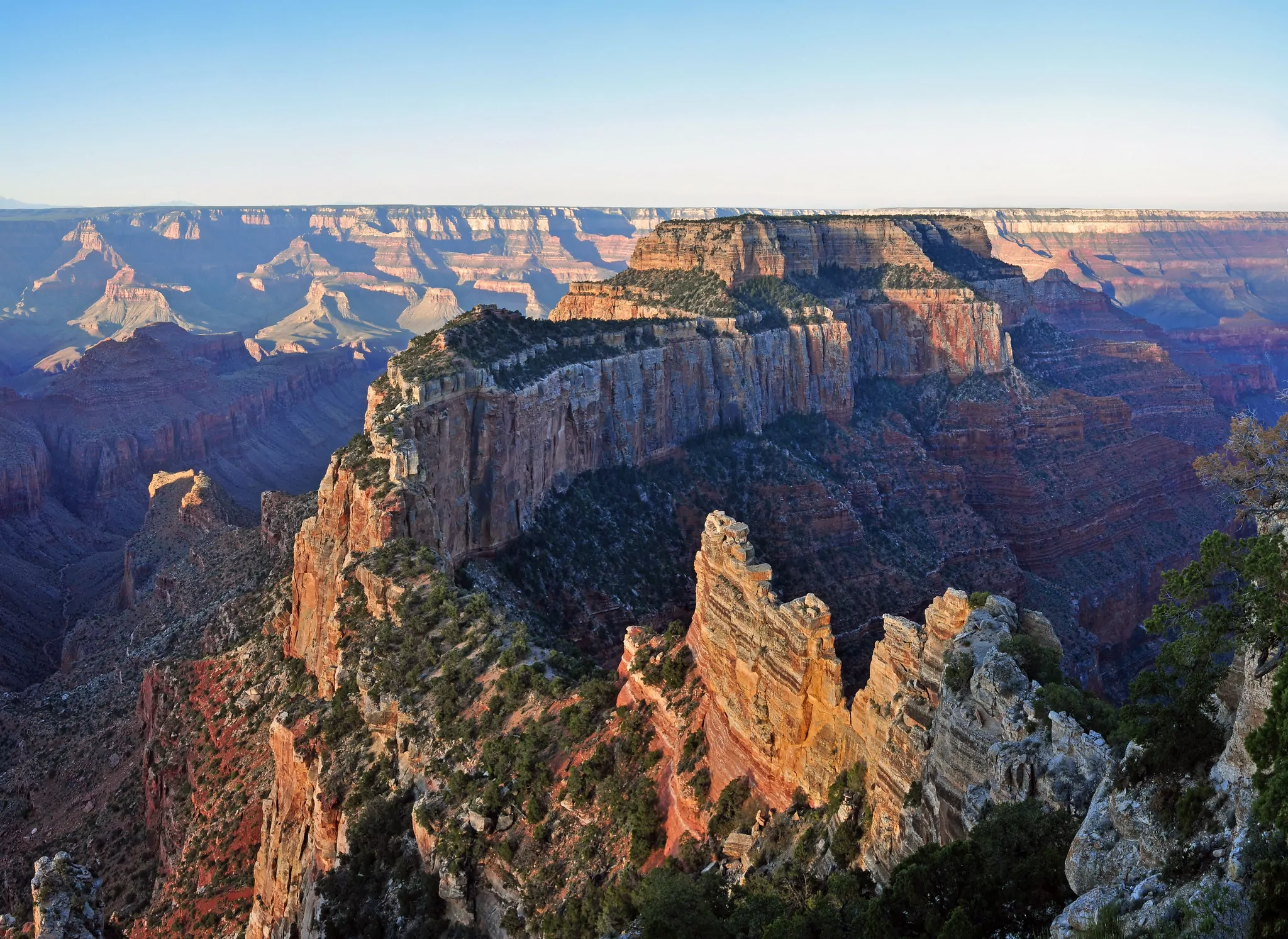 Hiking in July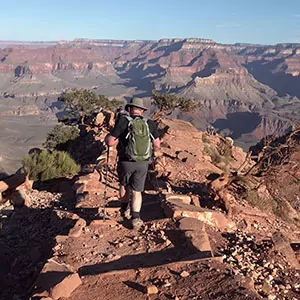 There are several things to consider with hiking Grand Canyon in July. The first is the heat inside the Canyon. If you're doing a day hike, it's highly recommended to start very early (hiking by 5 am) and be off the trail by 10am. Stick to Corridor Trails: South Kaibab, North Kaibab, and Bright Angel. Bright Angel is the safest summer trail in the Canyon because it has shade and water every 1.5 miles. If you're hiking Rim to Rim in a day, consider starting your hike around 2 or 3 am, relaxing in the shade and creek water neat Phantom Ranch from 10am to pm, and finishing your hike in the late afternoon/evening. See NPS's Summer Hike Smart Tips.
If you're interested in a backpacking trip, consider joining a guided trip to maximize your safety and comfort.
Weather in July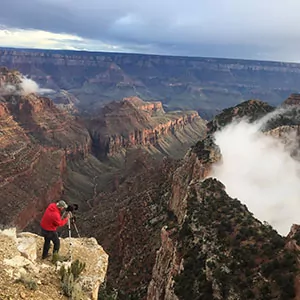 The average high at the South Rim in July is 85 degrees fahrenheit, and the average low is 50 degrees fahrenheit (high of 29 degrees celsius, low 10 degrees celsius.) However, these temperatures are much warmer inside the Canyon (by 10-20 degrees, but feels even warmer in the sun.) Average days of rain in July is 5.
At Phantom Ranch at the bottom of the Canyon, the average high temperature in July is 106 degrees fahrenheit, and low of 77 degrees fahrenheit (41H/25L degrees celsius.)
Join a Guided Hiking Adventure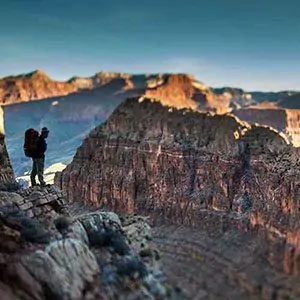 Grand Canyon National Park is home to some of the most unique and spectacular hiking vacations in the world. Wildland Trekking offers trips with stunning views, geologic history, and incredible hiking and backpacking for visitors who want to have an active, adventurous experience.
Guided Grand Canyon treks include permits, local transportation (excluded on certain tours), meals, gear, risk management systems and professional guides, allowing guests to make the most of their visit to the Canyon, focus 100% on enjoying their experience, and do it all with an increased level of safety and comfort.
GRAND CANYON ADVENTURE TOURS