All About Visiting Yellowstone in May
The benefits, drawbacks, activities and other features of visiting Yellowstone in May.
May is a fantastic time of year to visit Yellowstone National Park. The park is full of life, with newborn bison and elk calves, and blooming wildflowers. There are many benefits to visiting Yellowstone in May, and some drawbacks as well. Below, we've broken up the most common "when to go" questions into categories to make it easy to determine if May is the best time for you to visit.
BENEFITS OF VISITING IN MAY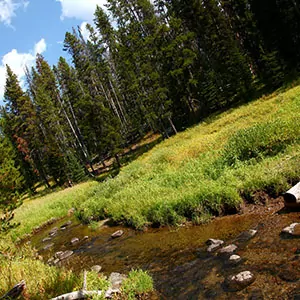 The biggest benefit of visiting Yellowstone in May is the abundance of wildlife. Bison are calving in Lamar Valley and elk are calving in Mammoth Hot Springs. It is a spectacular time of year to watch new life in meadows, surrounded by the new life of wildflowers.
Another benefit to visiting in May is all of the roads open during the month. You can check the spring road opening for year-to-year information. With all the roads open, you can explore the entire park on your own.
 DRAWBACKS OF VISITING IN MAY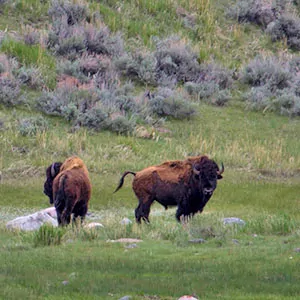 The only drawback to visiting in May is that the weather can be somewhat unpredictable. It could be clear and sunny; or it could be cloudy and cold, with snow. Be prepared for any type of weather with layers, and rain gear. Know that it will be chilly in the morning, so start your day with gloves and a hat that you can take off as it warms throughout the day.
 THINGS TO DO IN MAY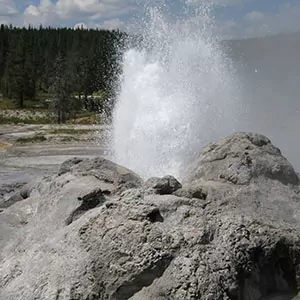 All of the roads in the park open during the month of May, giving you access to all areas of the park. Most hiking trails at lower elevation are cleared of snow by the middle to end of the month, so you have many options for hiking. Backpacking may be a little more difficult, as higher elevations are typically snow-covered until the end of May or June.
This is also a wonderful time of the year for wildlife viewing. It is the elk calving season in Mammoth Hot Springs, and bison calving season in Lamar Valley. Be very careful around the elk at this time, female elk (called cows) are very protective of their calves and can become aggressive.
Fishing season begins Memorial Day weekend, and the West side of the park is where you want to go this time of year. The Madison, Gibbon and Firehole Rivers are flowing very well and are stocked with trout in late May through late June. Permits are required for any fishing in the park and can be purchased at any visitor center, or fly stores outside Yellowstone.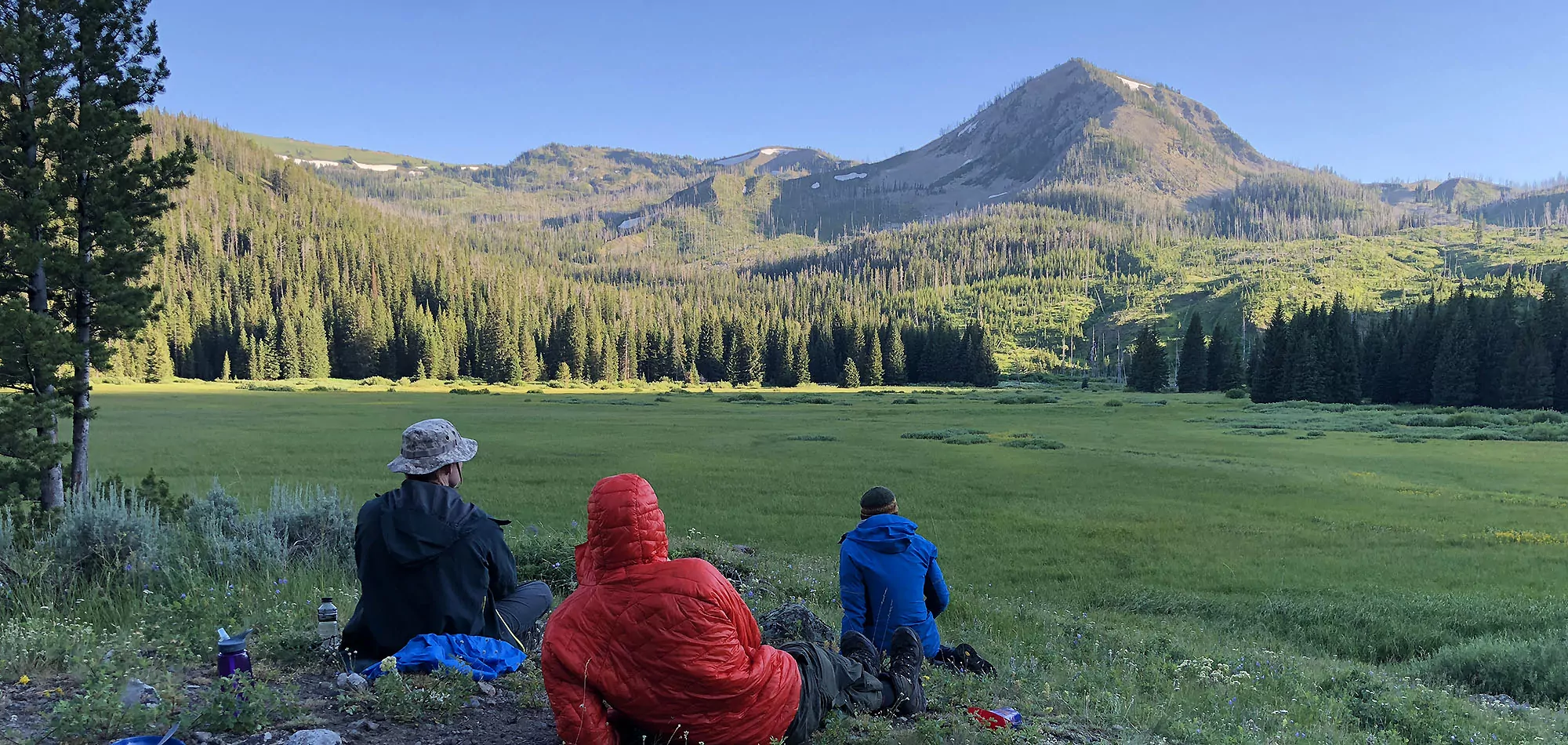 HIKING IN MAY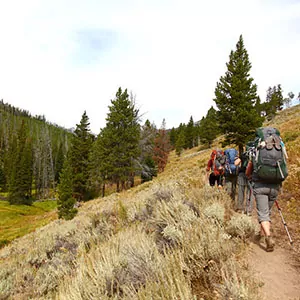 Hiking is wonderful in May, as all areas of the park have opened. There may still be a considerable amount of snow at higher elevations throughout the month, but trails at lower elevations provide many miles of hiking enjoyment. Consider going with a guiding company—the company takes care of all the logistics and permits, so all you have to worry about is enjoying the scenery around you. Before hitting the trail, you can look into the trail conditions, so you know how to prepare.
At the end of May Yellowstone backpacking trips become possible in some areas in the Park with lower elevations, where the snow begins rapidly melting away. Wildland Trekking offers their Spring Trekking Adventure, which is an early season guided backpack into a stunning area along the famous Yellowstone River.
 WEATHER IN MAY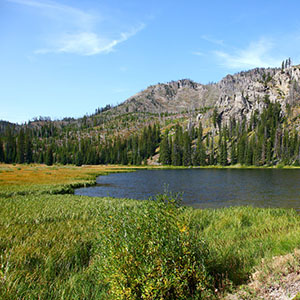 The weather in Yellowstone during the month of May becomes warm during the day and very spring-like. The average temperature for Mammoth Hot Springs is a high of 60, and a low of 35 degrees Fahrenheit (15/ 2 degrees Celsius). At Yellowstone Lake, the average temperature is a high of 51, and a low of 27 degrees Fahrenheit (10/ -3 degrees Celsius). On average there are 9 days of rain in May.
 JOIN A GUIDED HIKING ADVENTURE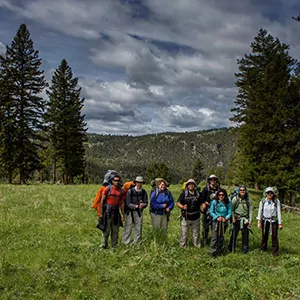 Yellowstone National Park is home to some of the most epic and amazing hiking vacations in the world. Wildland Trekking offers trips with the best of Yellowstone: geysers, waterfalls, views, wildlife, solitude, adventure and fascinating natural and cultural interpretation.
Guided Yellowstone treks are all-inclusive which covers permits; local transportation (excluded on certain tours); meals; equipment; safety systems and professional hiking/wilderness guides; all of which allows visitors to maximize their time in Yellowstone and focus entirely on enjoying the Park.
YELLOWSTONE ADVENTURE TOURS