Discover the best tours in Zion
Learn about all the different tour options at Zion National Park
Zion National Park is in many ways the heart of Utah's Canyon Country. There are many ways to enjoy the Park, and crowds can be an issue. These are excellent reasons to consider a guided tour of some sort. Guides can help you enjoy unique experiences, learn about the natural and cultural history of the Park and navigate the crowds in the most efficient way possible. Read on to learn about our recommendations of the best tours in Zion National Park.
 HIKING TOURS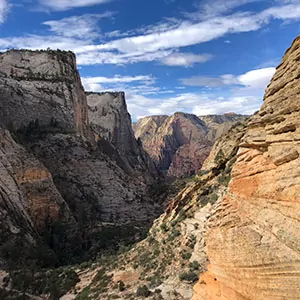 Experience the best of Zion in the best way possible—by foot! Hiking in Zion lets you absorb the towering cliffs, expansive red-rock desert views, and unique geology. By choosing to go with a guiding company, your trip will be enhanced with cultural and historical interpretation, and knowledge about the geology, flora and fauna of the region.
Wildland Trekking offers camping-based tours, as well as inn-based trips highlighting Zion National Park, Bryce Canyon National Park, Escalante-Grand Staircase National Monument and Snow Canyon State Park. These trips take you on the best of the best trails, then take you back to a scenic and wonderful campground, or lodge-based accommodation. One of the best things about going with a guiding company is that all of the permits, accommodations, and planning is provided, giving you the opportunity to enjoy your vacation without stress, and letting you absorb as much of the parks and interpretation as possible.
 CANYONEERING TOURS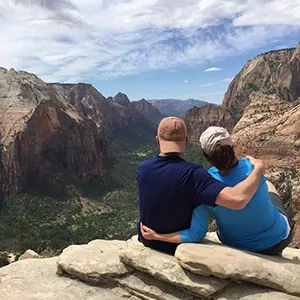 The Zion area is full of slot canyons that are begging to be explored. Canyoneering is using ropes and rappels to travel through these tight slot canyons. There are many guiding companies in the Zion area that offer canyoneering trips for all ages and levels of experience and interest. Most have beginner courses, that cater to those who have never been canyoneering before; intermediate courses, for those who desire a more challenging course; and advanced courses, for high-adventure, adrenaline-seeking participants.
 ROCK CLIMBING TRIPS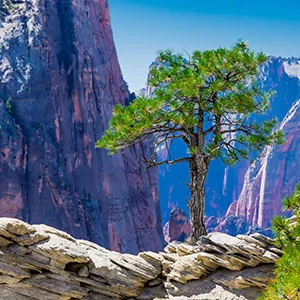 Look on the sandstone cliffs anywhere in Zion National Park and you may be able to see the small, colorful spot of a rock climber. The sheer walls of Zion make for incredible climbing routes. There are many guiding companies that offer rock climbing trips in Zion. Trips can either be private or with a group, and are all led by an experienced rock climbing professional. On a guided trip, all gear, including harnesses, helmets, ropes and rappel devices are provided, and ensure safety. Some companies offer multi-day rock climbing trips, in which all permits (required for overnight bivouac climbing trips) are taken care of for you.
If you want to experience the majesty of Zion National Park from above, and develop an up close and personal relationship with the sandstone cliffs, a rock climbing trip is the best option for you.
 BICYCLE TOURS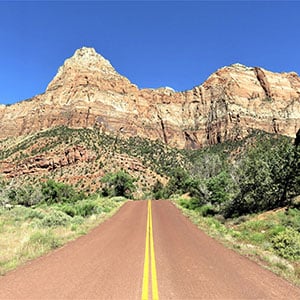 Imagine biking through the red and white sandstone of Zion and the surrounding area; feel the wind whip past you as you speed up and down along the rolling rocks. Whether you are interested in an off-road mountain biking tour, or a road tour through Zion Canyon, Zion Cycles offers trips to fit your desires. Going with a guiding company ensures safety, the best gear and a knowledgeable guide.
You can also rent a bicycle in Springdale and ride on your own through Zion Canyon. Shuttle buses in the park have bicycle racks on the front, so you can transport yourself and your bike to wherever you want to begin your ride.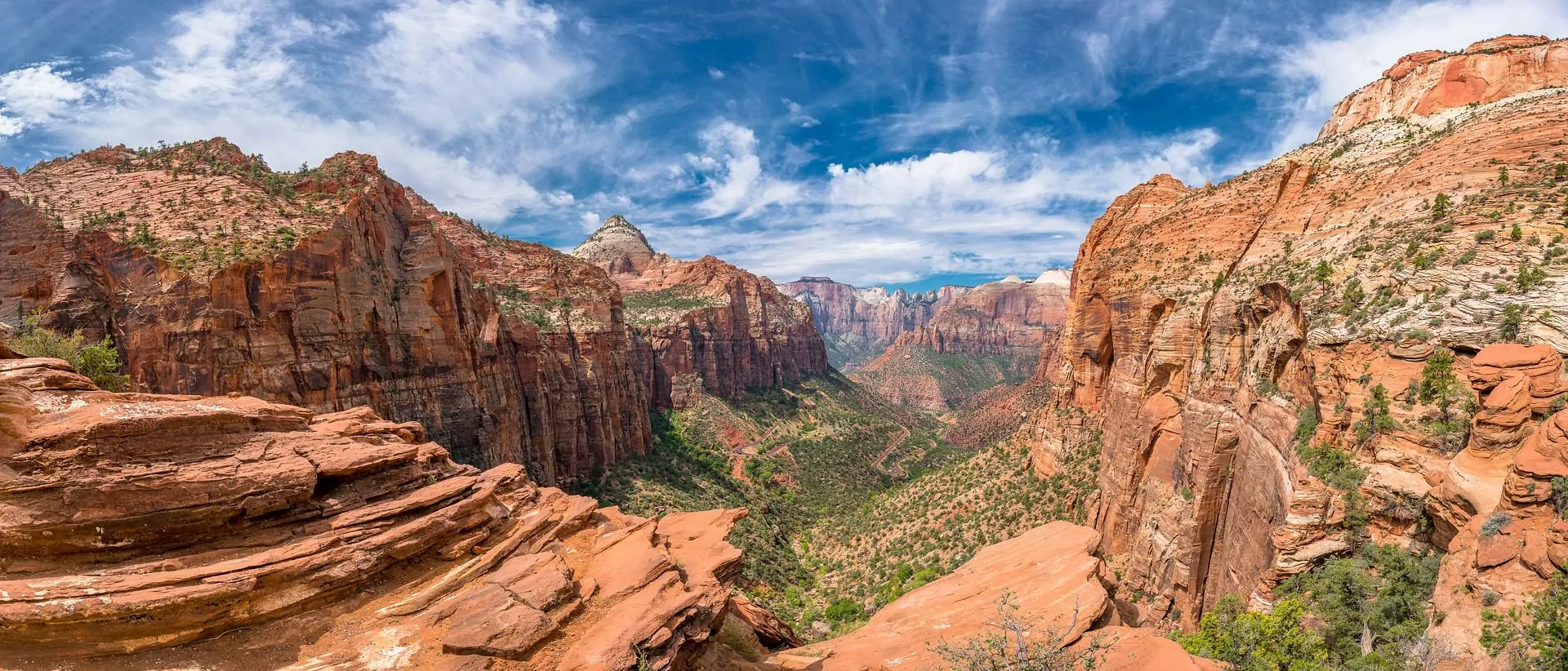 JEEP AND ATV TOURS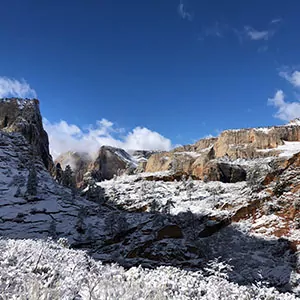 If you want to experience the backcountry from a ATV or Jeep, ATV and Jeep Adventure Tours offers tours that leave from outside the park and explore the area surrounding Zion National Park. Full day and half day tours are available, all take you past impressive red-rock formations and give you a glimpse of the desert that not many others get to see.
 RANGER-LED ACTIVITIES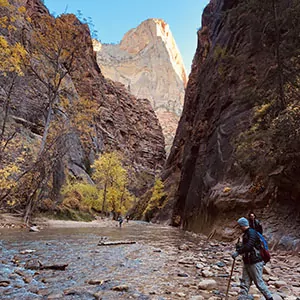 The rangers of Zion National Park offer free activities each day. A list of daily activities is available here. These programs are a great way to enhance your knowledge of Zion and the Colorado Plateau. Topics include geology, human history, plants and animals, and all are free of charge.
Daytime talks and evening programs are available throughout the day, and a ranger-led shuttle bus is offered once a day—reservations can be made for this at the Visitor Center up to three days in advance.
 JOIN A GUIDED HIKING ADVENTURE
Zion National Park is home to some of the most epic and amazing hiking vacations in the world. Wildland Trekking offers trips with the best of Zion: canyons, views, wildlife, solitude, adventure and fascinating natural and cultural interpretation.
Guided Zion treks are all-inclusive which covers permits; local transportation (excluded on certain tours); meals; equipment; safety systems and professional hiking/wilderness guides; all of which allows visitors to maximize their time in Zion and focus entirely on enjoying the Park.