Zion Bryce Grand Canyon Tour
Trip Highlights
Unforgettable Hikes
Amazing Diversity of Scenery
Canyon Country Cabins & Lodges
Views, Slot Canyons, Wildlife & Spires
Amazing Natural & Cultural History
North Rim of the Grand Canyon
Spring-fed Creeks, Oases & Narrows
Delicious Lodge & Picnic Meals
Description
Enjoy the best of Zion, Bryce and the North Rim of the Grand Canyon on this 6-day inn-based hiking tour! Our daily hikes will take you to the must-see highlights of these remarkable national parks, where you'll experience the Colorado Plateau's spring-fed creeks, world-famous canyons, diversity of colors, and its array of sandstone sculptures – spires, arches, and towers. In the evenings you can relax in luxury at exceptional, rustic (but modern) lodges and enjoy restaurants chosen for their excellent food, charm, and local color.
Our first stop is Zion National Park, where we'll experience two days of desert rivers, box canyons, ominous towers, and 8 layers of sandstone carved away by millions of years of intense weather. Next we head to Bryce Canyon National Park where we'll spend two days exploring the Park's famous "hoodoos" (rock spires) and amazing diversity of flora, fauna and geology. Our final destination is the North Rim of the Grand Canyon, where for two days we'll hike into the Canyon and along the rim, enjoying the phenomenal views, wildlife, fossils, and relative solitude at the most famous canyon in the world!
$450 Single Supplement
Return Guests get a 10% discount on all Trips!
DIFFICULTY LEVEL 2
Scale of 1-5. 1 is least difficult; 5 is most difficult
This trip follows well maintained trails that can be a little rugged in places, mostly due to logs that lead to large steps up or down. We tackle significant elevation gains and losses over moderate distances.
Hiking Distances: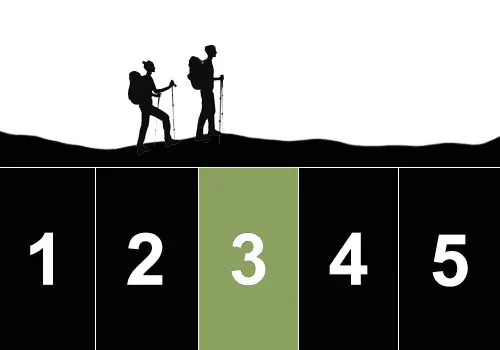 4-7 mi
Backpack Weight: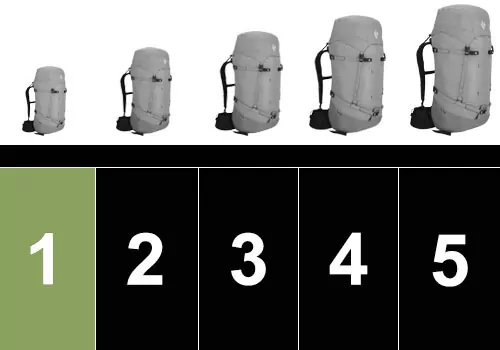 10-15 lbs
Terrain: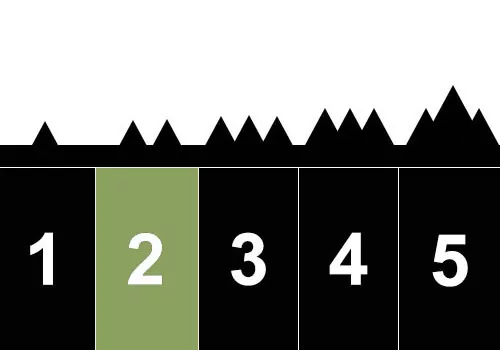 Lightly Rugged
Max Daily Elev. ↑↓: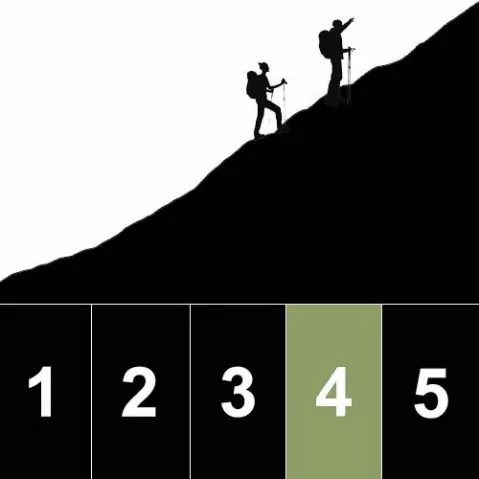 Up to 2.5k ft
Heights Exposure: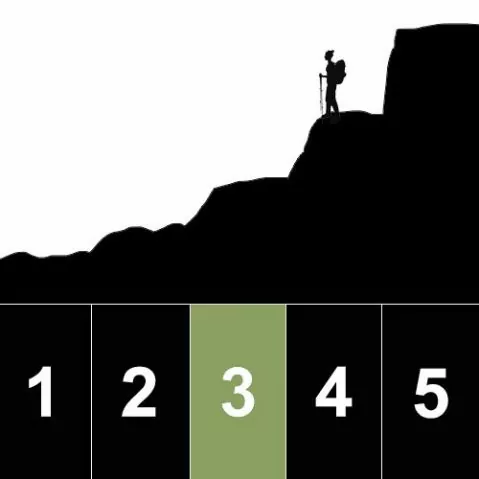 Moderate
Physical requirements:
Hiking uphill or downhill with a 10-15 lb backpack for 6-8 hours
Maintaining balance and footing on variable, uneven terrain
Hiking in 95+ degree fahrenheit temperatures (May-Sept)
Hiking with moderate heights exposure
SOLITUDE LEVEL 2
1 least solitude, 5 most solitude
We rate this trip a Level 2 for solitude. We'll be around other hikers much of the time with as much as an hour of solitude occasionally.