Bryce and Zion Hiking Tours
Explore the best of Bryce Canyon and Zion National Parks with Wildland Trekking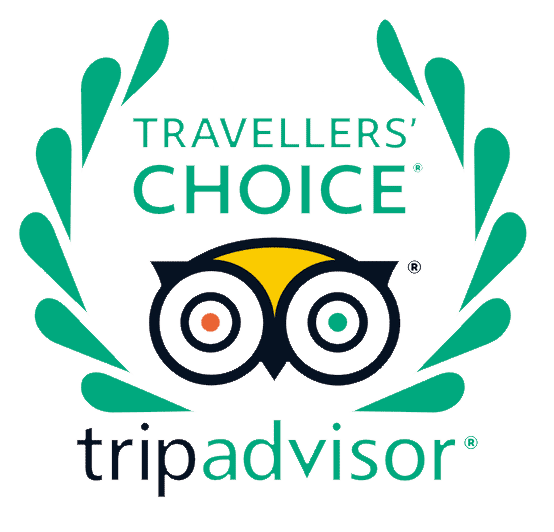 Utah is famous for its world class national parks and wild lands, and at the top of that list are Bryce Canyon and Zion National Parks. These two incredible destinations really  are the heart of the Utah Canyon Country.
Bryce is most famous for its other-worldly hoodoos (spire-like rock formations), natural stone amphitheaters and stunning viewpoints. With many wonderful hiking options, Bryce is a must-visit national park for anyone who loves to hike and walk in breathtaking surroundings.
Zion National Park illustrates a completely different aspect of Utah's Canyon Country. Sort of like a "Yosemite of the desert," Zion's hallmark characteristic is its towering, sheer cliffs that stretch thousands of feet into the sky. These dramatic sandstone features are even more impressive because of their rich, red and brown colors. Zion is also well known for the Virgin River and the Virgin River Narrows, a deep slot canyon that makes for unforgettable hiking and amazing photography. Bryce Canyon and Zion Hiking & Walking Tours
More About Zion and Bryce
Camping Tour or Inn-based Tour?
Wildland Trekking offers several options for enjoying these stunning Utah national parks, and the accommodations are either camping-based ("basecamp") or inn-based. Utah camping tours are an excellent choice for guests who want to have an outdoor experience and who would prefer to keep the cost of their trip down. For Zion we stay at a private campground close to the national park boundary, and for Bryce we stay at a state park campground near a beautiful lake. The camping tours have access to showers each day, and the meals are prepared by your Wildland guide(s), who are renowned for being incredible outdoor cooks! Accommodations include spacious tents, comfortable sleeping pads, professionally laundered sleeping bags, camp chairs and more.
The inn-based options are for guests who want to sleep indoors in actual beds each evening and who don't mind paying a bit more for their trip. We utilize private and national park lodges and cabins that reflect the wonderful character of Utah's Canyon Country. Of course you'll have access to showers each morning and evening, and meals are a mix of restaurant and picnic style spreads.
Join a Guided Tour or Visit On Your Own?
Many people choose to join guided Zion National Park and Bryce Canyon National Park tours, and many people choose to visit on their own. Some of the benefits to joining guided tours are:
Maximize your visit by going with local experts. Your guide will orchestrate the tour to avoid crowds as much as possible and embark on the best hikes in Bryce and Zion. The guide(s) will also help bring these parks to life through natural and cultural history interp, stories, intimate familiarity and personal passion.
Let someone else take care of all the pesky planning details – reservations, meals, transportation, daily activities, gear…etc.
Especially for the camping tours, you get to travel light without having to fly or drive with enough camping equipment for the week.
Increased security – you'll be traveling with a group and a local expert, both of which increase security, especially if you would otherwise be traveling solo.
Is a Walking Tour Different from a Hiking Tour?
The short answer is no – a Bryce and Zion walking tour is the same as a Bryce and Zion hiking tour. In some parts of the world, the word "walking" is used instead of "hiking." And it makes sense, in the end walking and hiking are essentially the same thing but in America walking is normally in more urban environments, whereas hiking is in more wild or nature-oriented environments.
Just Zion and Bryce – or Add Grand Staircase or Grand Canyon?
We offer a Zion and Bryce 4-day Inn-based Tour, which spends two days at each of these extraordinary Utah national parks. But there are additional options beyond that one – we offer a Zion, Bryce and Escalante Tour; and a Zion, Bryce and Grand Canyon tour.
The Best of Utah tours (both camping-based and inn-based) visit the Grand Staircase-Escalante National Monument along with Bryce and Zion. Grand Staircase-Escalante offers the opportunity to explore classic Utah canyon country landscapes with greater amounts of solitude than the national parks. We hike slot canyons, visit a waterfall and arch, and more!
The Zion, Bryce and Grand Canyon Tour is an inn-based tour that takes guests to the North Rim of the Grand Canyon in addition to Bryce and Zion. The North Rim is a pine-studded, 8,000 ft plateau overlooking the depths of the Grand Canyon. The lodge we stay at is literally on the edge of the Canyon, and our hikes take us along the rim and down into the Canyon for a varied and breathtaking experience.