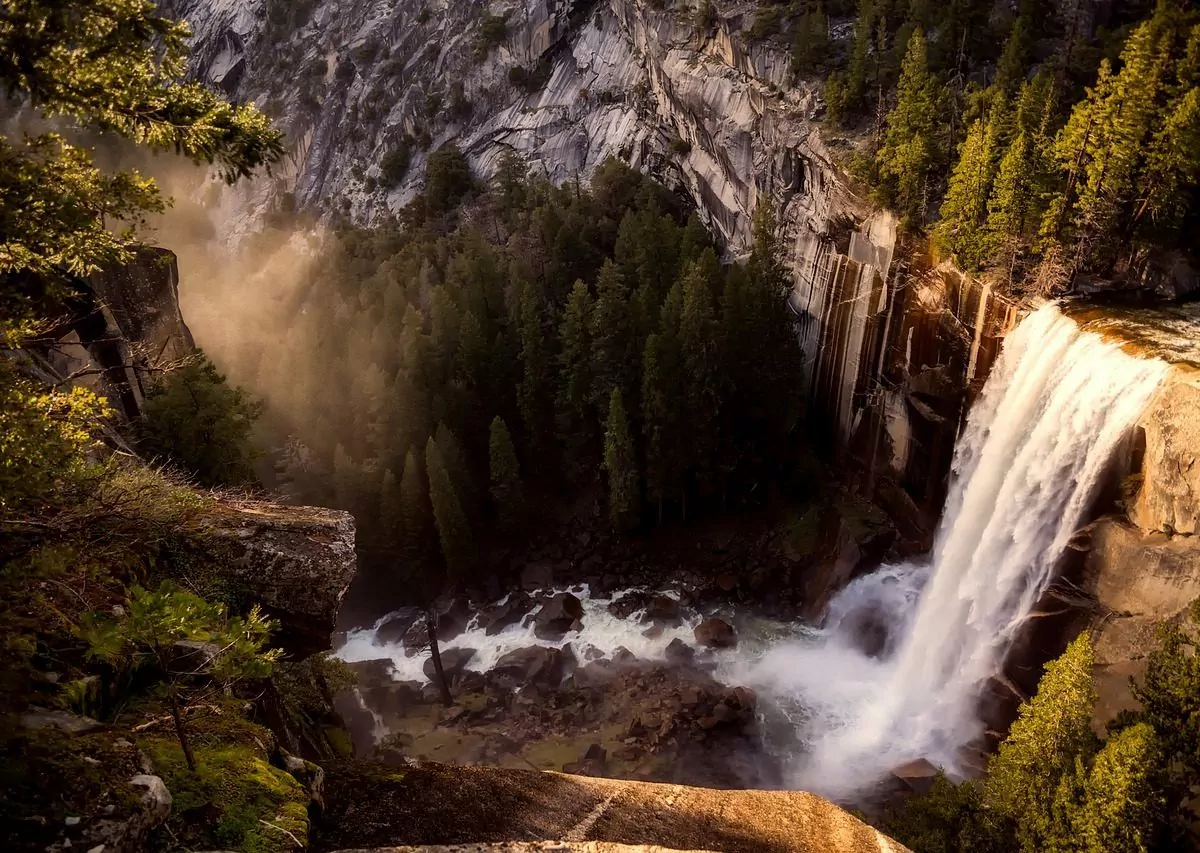 3 Epic Yosemite Hiking Experiences
Yosemite National Park is one of Mother Nature's most masterful works, a world-wide hiking vacation destination that has to be seen in person to be truly experienced.
Formed by centuries of glaciers inching their way across the continent, polishing granite peaks and cutting valleys deep into the earth, the resulting Sierra Nevada Mountains became the last great barrier to the riches of western opportunity. Many who meant to cross these mountains on their way to the blossoming cities of the coast found themselves stuck in awe by the high verdant meadows and staggering monoliths that made up the Range of Light, and chose to settle in a place where life wouldn't be easy, but where it would be totally worth the effort.
Explore Yosemite with Expert Guides
While many often lament the development and popularity that's since become synonymous with Yosemite National Park, the resources available today afford us many valuable experiences, and provide the opportunity to become entrenched in a wild outdoor place that was first protected by Abraham Lincoln in the mid 1860s.
If you're looking to take a Yosemite National Park hiking vacation, the good news is you have a number of ways to do it, ranging from remote-camp nights under the stars to wine-chilled evenings under a roof, in a warm bed, and near a hot shower. Here are three different types of epic Yosemite hiking vacations, ideal for families, groups, and individuals.
| | | | |
| --- | --- | --- | --- |
| Trip | Trip Type | Days | Miles Hiked |
| Classic Summits | Backpacking | 5 | 23 |
| Spring/Fall Basecamp Tour | Base Camp | 4 | 20+ |
| Best of Yosemite Tour | Inn-based | 5 | 26+ |
Epic Yosemite Experience # 1: Classic Summits Backpacking Trip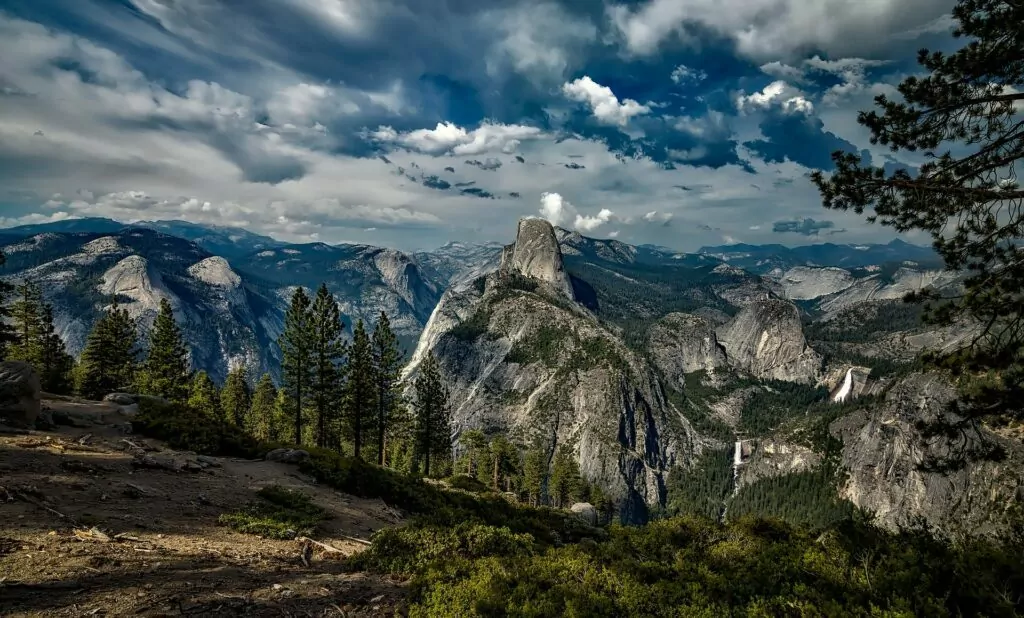 Why Backpack In Yosemite?
Backpacking can be hard, sweaty, and at times uncomfortable.
But that's what makes it so memorable.
Backpacking in Yosemite is especially memory-making, as its landscapes and geology offer hikers scenery and physical experiences that can't be had from a car window or while under the roof of the Park's many beautiful lodging options.
It seems that every day a new study is published that describes proven biological health benefits from extended time in nature. From reduced stress levels and increased fitness, it's becoming more critical than ever that we improve our relationship with the outdoors, and backpacking trips in Yosemite National Park is one of many ways to do it.
Lastly, backpacking vacations are surprising reminders of how little we actually need to be comfortable. With the right level of exhaustion, for example, a lightweight inflatable mattress and a layer or two of ripstop nylon around you are all you need to sleep like a worn-out puppy. People are also surprised at well one can eat in the wilderness. A simple compact stove, a few ingredients, and some culinary imagination help make any campsite feel like a Michelin®-rated dining room. Except in this restaurant, the best thing on the menu is the view.
Classic Summits Overview
This trip has it all: dense forest, steep peaks, and cold alpine lakes. What's not to love?
Hiking Yosemite's classic summits involves touching the tops of Cloud's Rest and Half Dome. Neither peak is easily obtained or ever guaranteed, but when you reach them, you'll forget all about the sweat it took to get there.
The hike leaves from Tenaya Lake, close to Tuolumne Meadows on the park's north side along Tioga Rd. The first night offers hikes respite on the rocky banks of one of three Sunrise Lakes, the second of which is always an ideal goal for backpackers seeking solitude and comfortable camping.
Cloud's Rest, at just under 10,000′, is ideally positioned to provide 360º of granite splendor. It's a view not best described in writing.
Hiking Half Dome isn't only for the thrill-seekers. While regulated and safe when respected, it's a destination that has turned away its fair share of hikers. But for those do seek the adventure of "the cables," spending time on the mammoth field of weathered granite high above Yosemite Valley is a life experience worth sharing for years to come.
Day One
From Tenaya Lake, head south over its outlet into some longstanding old-growth forest, traipsing through classic Yosemite backcountry at more than 8,000 feet.
The hike turns steep but not overly strenuous as it cuts and curves a series of switchbacks on its way to the east edge of Tenaya Canyon, which, as the crows flies, is a direct route back to Yosemite Valley.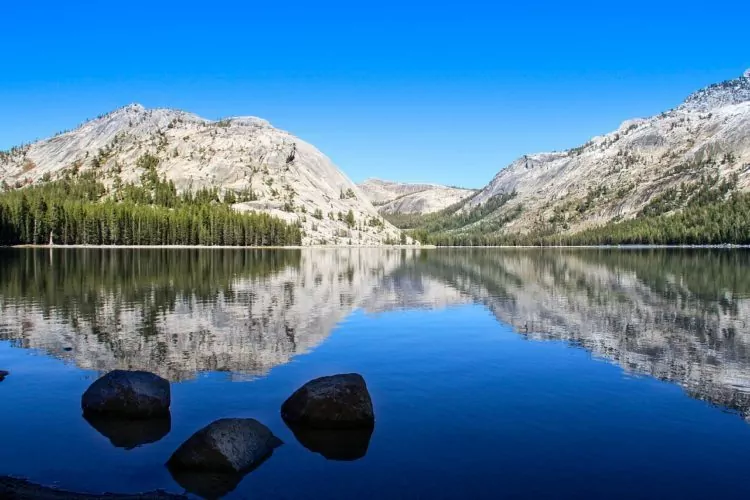 After a relaxing break and some snacks, look toward Sunrise Lakes for your first night's backcountry camp. Your options are many along this triumvirate of granite-laced lakes. If conditions allow (Always check!), consider a small campfire as stars begin to dot the sprawling canvas of nocturnal ink all around you.
Store your food away from camp in hard-sided bear bins, and remember to keep a clean, organized camp so you can keep track of your scented items, snacks, and toiletries.
Day Two
It'll be around six miles or so, with a gain of 1,000 feet and a loss of around 2,600 to your next night's camp.
But along the way you'll be treated to one of Yosemite National Park's most notable peaks, and consequently, one of its most amazing overlooks.
Ensure you get up and after it early to ensure a cooler walk through the woods to beat the afternoon thunderstorms that can often derail a summit attempt of Cloud's Rest. From just under 10,000 feet above sea level, your eyes will take in a proverbial sensory overload of peaks, gorges, and endless miles of sky. See if you can name: Quarter Domes, Mount Hoffmann, Vogelsang Peak, and the Cathedral Range.
Don't get too relaxed up top, however, as the trek down will involve miles of rocky, forested trail to the next camp, which will likely be along the babbling rapids of Sunrise Creek. The junction at John Muir and Cloud Rest trails offers a number of terrific options for the night, and bears and deer are common campsite companions. Respect wildlife!
Day Three
Set your alarm early enough so that after the second snooze, it's still dark. Half Dome is best with solitude, and the best way to get that is to go early to beat the crowds rushing up from the Valley.
The steep, high-stepped subdome is often this hike's most challenging component, because the eponymous cables are too thrilling to be tiresome. This hike is worth a selfie or two up top, but only well away from the ledge. Once on top, take in the sheer size of Half Dome's peak, which never ceases to surprise people. If you do it right, you'll be up, down, and napping back at camp by the time lunch is over.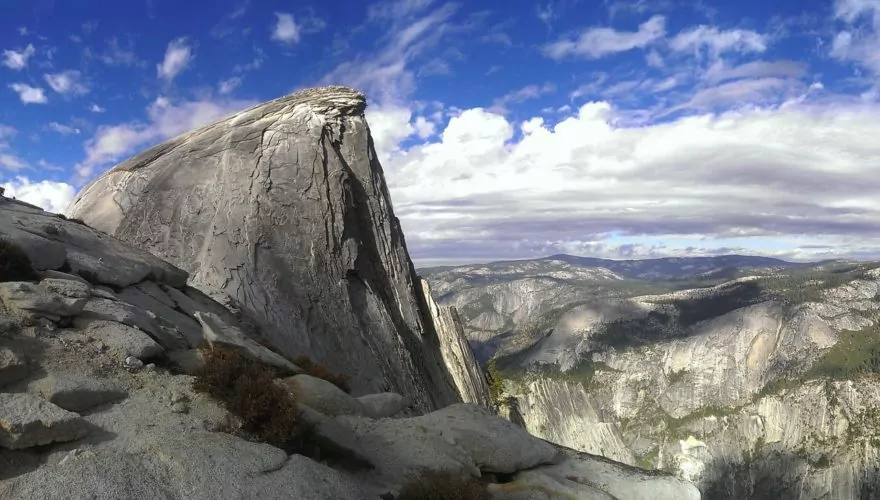 Day Four
A little more relaxing, this hike will see you head down to the Valley, along the John Muir Trail, which spans across the canyon wall and winds its way down into the more crowded Mist Trail. You'll get incredible views of Vernal and Nevada Falls as your knees ask for a break every mile or so. Rest assured, once back on the flat valley floor, you'll be hoping to feel a little trail pain all over again.
Enjoy This Trip with Yosemite's Premier Guiding Company
Wildland Trekking offers this exact trip as an all-inclusive backpacking tour led by expert guides. Trips include permits, meals, gear, guides, pre-trip camping and a lot more so you can focus 100% on enjoying your Yosemite backpacking adventure and not have to worry about all the pesky details of traveling with gear, obtaining permits and executing a trip!
Epic Yosemite Experience #2: Camping in Yosemite Valley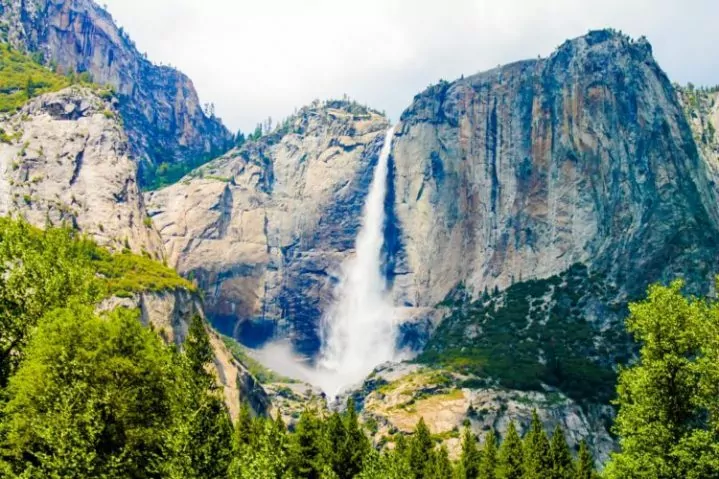 Maybe you can't get a backcountry permit. Maybe you don't want one. Either way, camping in Yosemite Valley is close to an American tradition, and should be something everyone gets to do at least once.
There's something about the time spent outdoors without the exhaustion of having just backpacked 10 miles to reach your bed that makes camping such a great way to spend time with friends and family.
From larger tents and thicker sleep pads, to multi-course meals served on a picnic table below the gaze of the towering granite walls that fence-in Yosemite Valley, basecamping with day hikes gives you plenty of opportunity to explore the park and earn your camp calories!
Yosemite Valley offers four primary campgrounds, and one in particular takes quite a bit of effort to reserve: Camp 4. If you manage to win a spot—terrific! But know that'll you'll be sleeping alongside people who may not sleep, and may not be totally psyched about the park's quiet hours. It's a still a beautiful spot, and often houses some of the best alpine athletes the world has to offer.
Upper Pines, Lower Pines, and North Pines campgrounds, all adjacent to one another, are just east of Half Dome Village and serve as the valley's primary tent camping communities. Families from around the country (and world!) end up in one of the three, and they each offer outstanding access to Yosemite's shuttle system, trailheads, and valley attractions.
Here are some ideas on a multi-day itinerary when tent camping in Yosemite Valley.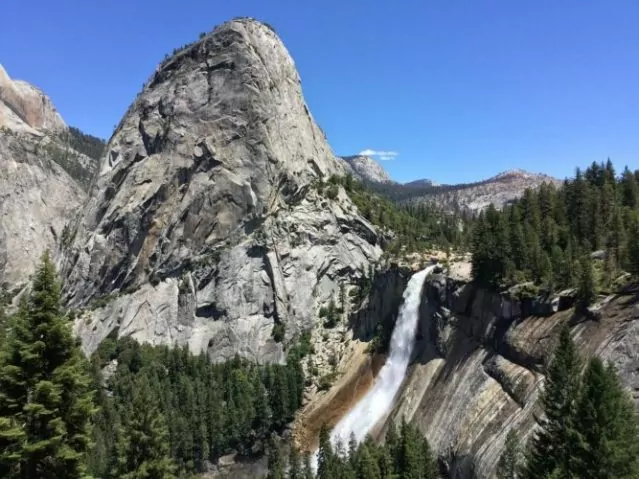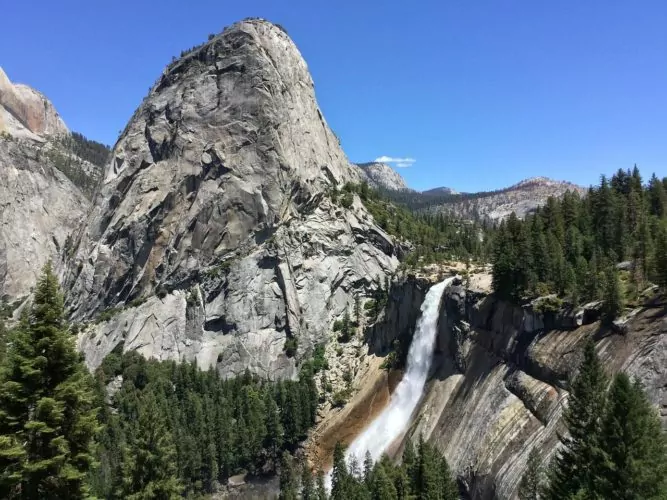 Day One
Right from your campsite, head toward the shuttle stop at Happy Isles, cross the bridge over the Merced River, and head right on the Mist Trail to Vernal and Nevada Falls.
Popular? Yes. Paved? Partly. Steep? Don't skip leg day.
This hike is best done as early as you feel comfortable waking up. Like every trail in every national park, early is always better.
The walk begins on a paved and hilly path until it crosses Vernal Fall footbridge. You can take it in from here if you like, but things will get *way better* in a few minutes.
The Mist Trail will run into the cliff-carved stairs alongside Vernal Fall, and if the season is right, you'll need rain-gear. The steep, wet, flower-strewn steps are worth every insult you'll be muttering to yourself. Once on top, take in the mist-filled canyon you just climbed, then follow the river and signs upstream, on to the John Muir Trail toward Clark Point. You'll wind up through the mountainside forest, under streaming hanging gardens, through natural springs and eventually to the top of your turn-around point.
The top of Nevada Fall offers an array of wonderful shade and flat, sunny rocks to snack and relax. Stay out of the water, even in drier times of the year. Up here, you're simply way too close to the edge of the river and cascading demise.
Day Two
More waterfalls, anyone?
Three-thousand feet above the valley stands the crest of Upper Yosemite Falls, the second tallest in North America—and there's a trail that goes all the way up it.
Drive or shuttle to the trailhead next to Camp 4, and get ready for immediate climbing. The deeply forested track winds it's way along the ridge, occasionally allowing incredible views of the Valley and your roaring, mist-covered destination. You'll get a break from the incline once or twice, but the final push will have you on rocky switchbacks until you arrive at the top. A narrow trail brings you to the railing-lined cusp of the falls, and it's everything you thought it would be. Scary. Wet. And absolutely thrilling.
Find a shaded spot amidst the juniper and firs for a nature-filled lunch, maybe even a quick nap. The walk down isn't easy on the knees, but who needs strong legs now? You just walked to the top of the sixth highest waterfall on Earth.
Day Three
With all the hiking, have you managed to even see the Valley? That is what today is for.
Either by bike rental, shuttle, or feet, exploring Yosemite Valley is always worth the "down time." Start by a walk through the Visitor's Center, where all the history, legends, and natural wonder is explained in terrific detail.
Watch for wildlife as you explore the Valley Trail, El Cap Meadows, Mirror Lake, or soak your feet in the cold Merced River. And if conditions allow, take a dip. There are plenty of quiet trails, viewpoints, and things to experience in a truly one-of-a-kind place.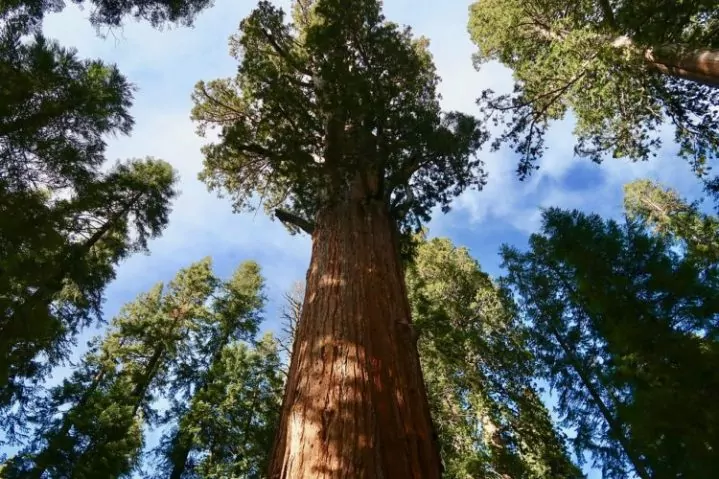 Day Four
If this is your last day, spend it looking at some big trees.
If you've never stood next to something like a Giant Sequoia, prepare to be wowed, maybe even a little intimidated. These beautiful behemoths are somewhat rare in Yosemite, occurring in only a few groves around the park.
The Mariposa Grove, having recently reopened after extensive rehabilitation and repairs, is a place of true natural wonder. Its biggest attraction, so to speak, is the 2,700-year-old "Grizzly Giant," a tree that's among 500 of the species standing tall in the southern portion of the park. The Giant has a volume of 34,005 cubic feet, and is suspected to be the 25th largest Sequoia in existence.
Join a Camping Tour in Yosemite
Combine wonderful hiking and camping in one stress-free, action-packed outdoor vacation on a Yosemite camping tour with Wildland Trekking. Hike by day to the must-see highlights of Yosemite and at night relax around the campfire and eat delicious meals prepared by your guide!
Epic Yosemite Experience #3: Inn-Based Adventure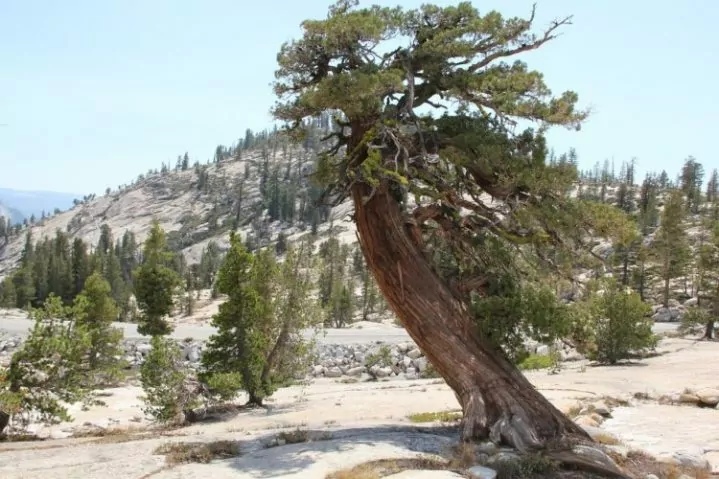 Sometimes you just want a roof over your head after a long hike. We totally get it.
An inn-based Yosemite Hiking trip can be just as memorable as one spent sleeping under the stars. And technically, even in a hotel you're sleeping under the stars.
The Park itself and its surrounding towns have a number of great options for people who want to stay in hotel while visiting. It's convenient, offers showers, security, and a good place for that evening nightcap.
While you do have to do a bit of driving each day, it's more than worth it. Here's your epic itinerary for an Inn-Based Yosemite Hiking Trip.
Day One
There's a reason why Vernal and Nevada Falls are so popular—they're simply a wonder to behold when at full strength. So go see them.
After parking in Half Dome Village or shuttling from the Visitor's Center, head up the undulating Mist Trail, cross the Vernal Fall footbridge, and keep going until you're no longer being soaked by the spray of the waterfall. Many folks choose to hang for a while on the top of Vernal, but for a true, full-day hike, continue to Nevada Fall. Make your way down either the lesser-traveled but steep Mist Trail, or choose the John Muir Trail as it winds along the cliffs back down to the Valley floor.
Day Two
Well rested and fed, it's time to stay north along Tioga Road to Tuolumne Meadows, an incredible and slightly-less visited portion of Yosemite known for more wide open exploration and access to unreal backcountry.
Consider a jaunt up to Lembert Dome, a moderate granite monolith that sits a little more than mile off of the road, but offers views worth way more than the approach. After that, head toward the park's east side to the Gaylor Lakes trailhead for a hike you probably won't believe has so few people.
Gaylor Lakes sit high on the park's east border, offers views for days, and might make some visitors' "Best Of" list. Take it in, get wet, and look forward to tomorrow, because forgetting about today won't be easy.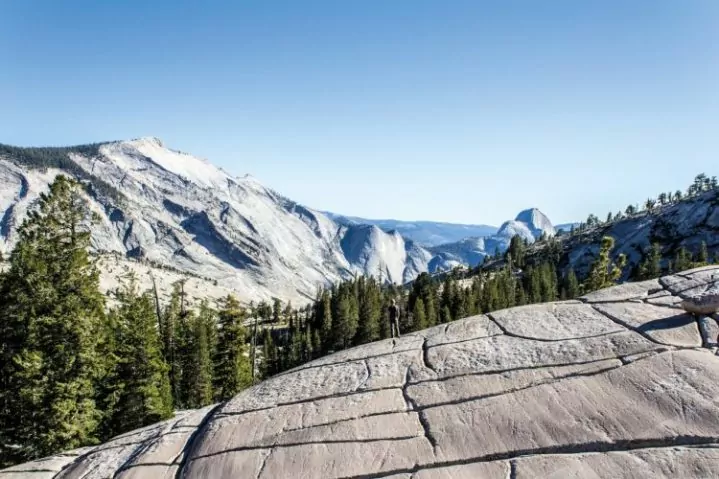 Day Three
Off you go to Glacier Point, high above the south rim of Yosemite Valley. The Pohono Trail climbs into dense forest and pushes you to the base of the bulbous Sentinel Dome. Look directly across the Valley to the rushing Yosemite Falls and look all the way out to California's Coast Range on the edge of the contienent.
After a few pictures at Taft Point, cruise back to your hotel for a shower, change of clothes and raise your glasses to another day of awe amidst the granite and greatness of Yosemite National Park.
Day Four
Sequoiadendron giganteum, or Giant Sequoia, is one of three species of redwood tree, and it's found primarily along the western slopes of the Sierra Nevada Mountains.
Yosemite's Mariposa Grove is one of the true great examples of how these tress, some of the largest living things on Earth, have thrived in the midst of man's expansion on the planet. They're simply incredible to behold and their trunks can recite thousands of years of natural history.
Now open after years of rehab and repairs, the Mariposa Grove is ready to be explored, and you'll be better for it.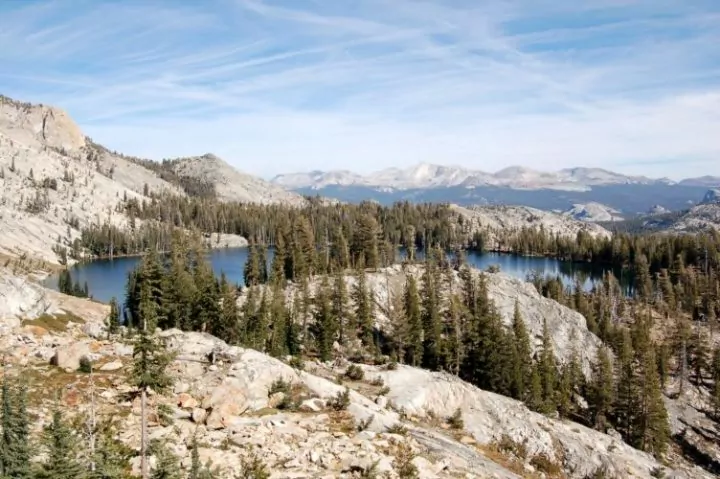 Day Five
Mt. Hoffman is the geographic center of Yosemite National Park, and this is the day you should consider climbing it. Well above 10,000 feet at its summit, hikers often claim it offers the most memorable views of the park, and it requires no special equipment or training to ascend.
However, before you start up its rocky crest, take time at deep, blue May Lake, a sub-alpine expanse of snow melt and trout feeding grounds. After moderate winters, the May Lake High Sierra Camp will be open, entertaining overnight guests and serving as a terrific work destination for students and fans of Yosemite looking for ways to stay in the park for a summer.
Like all summits, don't assume you'll make it, as thunderstorms can move in quickly to derail an attempt. Either way, you'll be glad to you accomplished what you did, and at the very least, May Lake is always worth seeing.
All-inclusive Inn-based Tours with Wildland Trekking
As Yosemite National Park's premier trekking company, Wildland Trekking offers many ways to enjoy and explore Yosemite. One of them is on inn-based tours, where we hike by day and eat and relax at night on all-inclusive, award winning tours!
Conclusion
Yosemite National Park isn't only about remote trails and challenging peaks. It can be enjoyed from so many perspectives. Regardless of how you choose to rest after each day in the park, all that matters is your time in wilderness, and the appreciation you take away for this truly wonderful place.