Best Time to Visit Yellowstone
Find out when to visit Yellowstone National Park based on your interests and desires.
There are several things to take into consideration when deciding what time of year to visit Yellowstone National Park. The park is open all year long; although in the winter, just the road from the north entrance to the northeast entrance, or vice versa, is accessible for private vehicles. First things first, you need to look at the weather and how that will affect any activities you want to do. Second, you need to assess your crowd tolerance—there are busy seasons and not so busy seasons, so you need to determine how willing you are to be around the crowds.
Below, we have broken down the most common "when to go" questions into categories that will hopefully help you determine the best time of year to visit the park.
Best Time of the Year for Sightseeing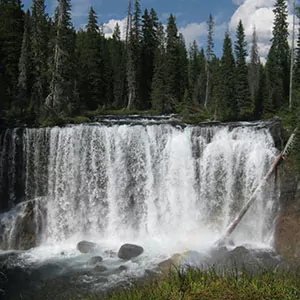 Spring is the best time of year for sightseeing. The rivers are flowing, strong from all the snowmelt, and the meadows and forests are green and lush with life. Newborn elk and bison are learning to walk and explore in the springtime, and are a joy to see. Spring is also a great time to be in the park because the weather is generally nice, and the summer crowds have not hit yet.
Winter is also a great time to sightsee in the park—if you can handle the bitter cold weather. In most of the geyser basins, and at Mammoth Hot Springs, the steam rising off the thermal features, combining with the cold air is pretty magical. Wildlife is also concentrated to the lower valleys in the winter, and makes wildlife viewing easy and plentiful.
Best Time of the Year for Hiking and Backpacking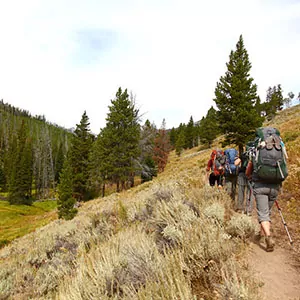 Because America's first national park gets so much snow during the winter, and it sticks around through the spring, summer and early fall are the best time for backpacking and hiking Yellowstone. The weather is perfect in the summer and early fall, with warm and sunny days, and nice and cool nights. With most of the snow melted by July, you have access to many more miles of trails, including trails that take you to the high country.
Since this is such a common time to backpack, permits for popular backcountry campsites may be harder to get on a walk-in basis. Either be flexible with your itinerary, or plan in advance and get a reservation for the site you want. There are so many great hiking trails in Yellowstone, you are bound to get a permit that fits your desires.
Best Time of the Year for Wildlife Viewing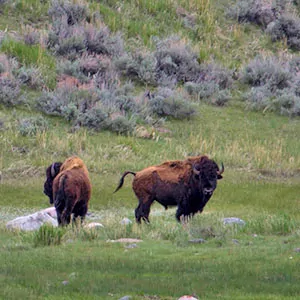 Most wildlife give birth in the spring, making this a great time of year for wildlife viewing. In areas like Lamar Valley and Hayden Valley, bison calves are seen scampering along with the herd. And in Mammoth, elk calves are learning to walk and explore. (It is important to remember to keep a good distance between yourself and a cow elk, as they are very protective of their calf.)
Another good time of the year to watch wildlife is in the fall. Mating, also called the rut, occurs this time of year; the bull elk, bull bison and big horn ram can be seen in certain areas strutting around, and defending their harem.
Lastly, winter is a fantastic time to view wildlife. Winter is a magical wonderland in Yellowstone, it is full of snowy forests, iced geysers, frozen waterfalls, and hanging icicles. The wildlife concentrates to lower elevation, so bison, elk, big horn sheep, wolves, foxes and coyotes are abundant in the valleys and can be viewed when skiing and showshoeing. An icicle-covered bison trudging through a snow-covered meadow is a marvelous sight.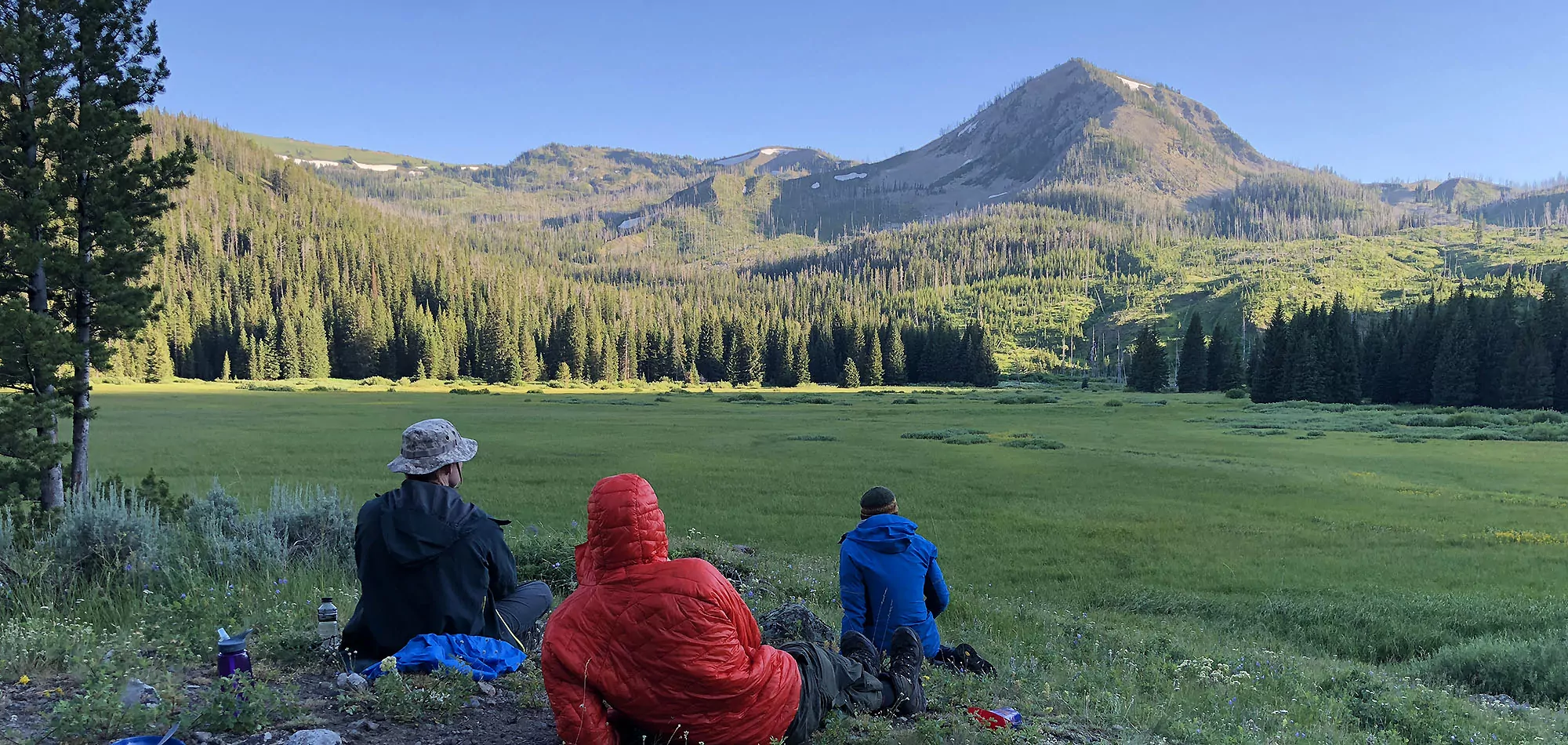 Best Time of the Year for Fishing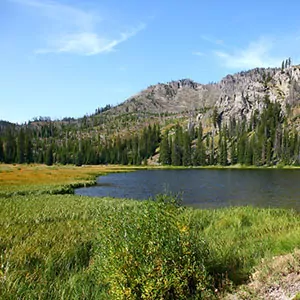 The best fishing in Yellowstone shifts as the seasons shift. Most rivers have their own seasons, so below are the best times to fish in each of the main fishing rivers in Yellowstone:
Late May to late June: the West side of the park is where you want to go this time of year. The Madison, Gibbon and Firehole Rivers are flowing very well and are stocked with trout in late May through late June. The fishing season opens Memorial Day weekend, so you'll want to be in the West.
Late June to early July: this is when fishing transitions from spring to summer, and you'll want to focus on the Gardner and Yellowstone Rivers, and Trout Lake.
Early July through August: the North side of the park is where you'll want to be in mid-summer. The Gardner and Lamar Rivers, Slough and Soda Butte Creeks are successful fishing.
September: as the weather becomes cool again, the Madison River becomes a great place to fish again, as well as the Gardner and Yellowstone Rivers.
Best Time of the Year to Avoid Crowds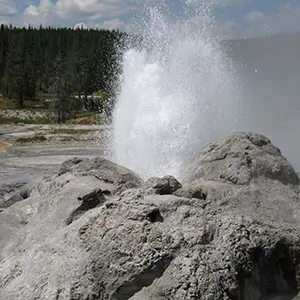 Yellowstone National Park is visited by an average of 4.3 million people each year. One million people visit in July alone, and .3 million visit during the entire winter season; thus making winter the best time of year to avoid the crowds. With lots of snow, and less people, the park truly becomes a winter wonderland. And in many places, you will have it all to yourself.
Yellowstone in the winter is bitterly cold, with heaps of snow and whipping winds; it may not be for everyone. If winter isn't an option for you, late fall and early spring aren't as cold, and still provide a much less crowded park.
If summer is the only time of year that fits into your schedule, here are some tips to avoid the crowds:
1. Go on a hike: taking just one step on a trail eliminates a lot of the crowds, and Yellowstone has over 1,000 miles of trails to choose from. Yellowstone backpacking trips especially are sure to get you away from the crowds.
2. Get an early start: the earlier you start, the more of the park you'll have to yourself.
3. Have a plan, but also be flexible: know where you want to go before you begin driving, but also enjoy the scenery if you get stuck in a bison jam.
4. Avoid the busy eateries at mealtimes: there are plenty of beautiful places in the park that make perfect picnic spots.
Weather and Temperatures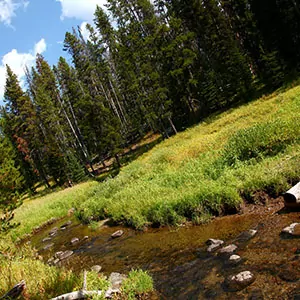 Below is a table of the average temperatures and days of precipitation at Yellowstone Lake and Mammoth Hot Springs for each month:
Month
Yellowstone Lake
Mammoth Hot Springs
Days of Precip
Avg Hi
Avg Lo
Avg Hi
Avg Lo
January
22°F (-5°C)
2°F (-16°C)
30°F (-1°C)
11°F (-11°C)
9 Days
February
26°F (-3°C)
2°F (-16°C)
34°F (1°C)
13°F (-10°C)
8 Days
March
34°F (1°C)
9°F (-13°C)
41°F (5°C)
19°F (-7°C)
8 Days
April
41°F (5°C)
18°F (-8°C)
50°F (10°C)
27°F (-2°C)
10 Days
May
51°F (10°C)
27°F (-3°C)
60°F (15°C)
35°F (2°C)
9 Days
June
62°F (16°C)
34°F (1°C)
70°F (21°C)
42°F (5°C)
8 Days
July
72°F (22°C)
40°F (4°C)
81°F (27°C)
49°F (9°C)
5 Days
August
70°F (21°C)
38°F (3°C)
79°F (26°C)
47°F (8°C)
5 Days
September
61°F (16°C)
31°F (-1°C)
68°F (20°C)
39°F (4°C)
5 Days
October
46°F (8°C)
24°F (-4°C)
55°F (13°C)
30°F (-1°C)
8 Days
November
32°F (0°C)
13°F (-11°C)
39°F (4°C)
20°F (-6°C)
8 Days
December
22°F (-5°C)
4°F (-15°C)
30°F (-1°C)
12°F (-10°C)
10 Days
Join a Guided Hiking Adventure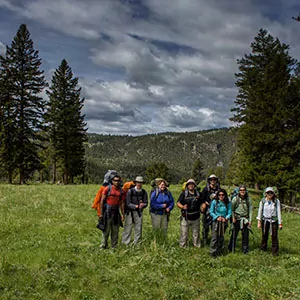 Yellowstone National Park is home to some of the most epic and amazing hiking vacations in the world. Wildland Trekking offers trips with the best of Yellowstone: geysers, waterfalls, views, wildlife, solitude, adventure and fascinating natural and cultural interpretation.
Guided Yellowstone treks are all-inclusive which covers permits; local transportation (excluded on certain tours); meals; equipment; safety systems and professional hiking/wilderness guides; all of which allows visitors to maximize their time in Yellowstone and focus entirely on enjoying the Park.
YELLOWSTONE ADVENTURE TOURS