Smoky Mountains Day Hike Tours
Maximize your time in the Smokies by embarking on a day hike tour with one of our expert guides! Enjoy the assurance that comes with hiking with a guide who knows the area!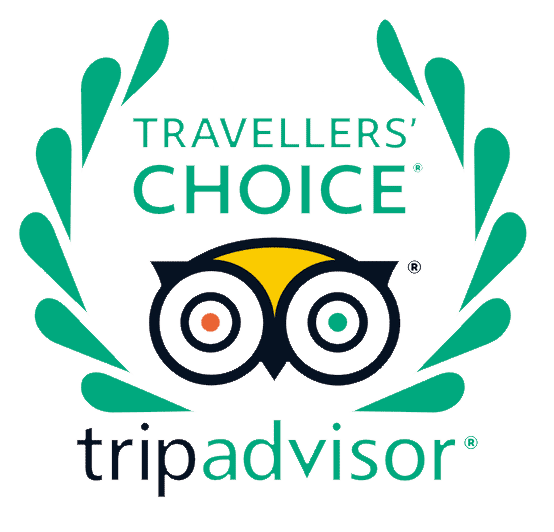 Make the most of your day in the Great Smoky Mountains on one of our guided day hike tours! Learn about the fascinating natural and cultural history of the Great Smoky Mountains, visit some of the most interesting historical sites, enjoy the invigoration that results from hiking with a local expert, let us take care of the gear and food, and hear amazing stories that have taken place in this extraordinary region. These tours are excellent year round options allowing guests to enjoy not just the fantastic spring and fall seasons in the Smokies, but also the majestic winters and vibrant summers. Of course, the kaleidoscope of colors that explode in autumn alone warrant a visit, a long hike, and lots of pictures.
All Great Smoky Mountains day hike tours include use of a backpack and trekking poles; snacks and lunch; and a professional Great Smoky Mountains hiking guide. Check out our day hike offerings below, and give us a call at 800-715-HIKE (4453) to book your spot or learn more!
Great Smoky Mountains Day Hike Tours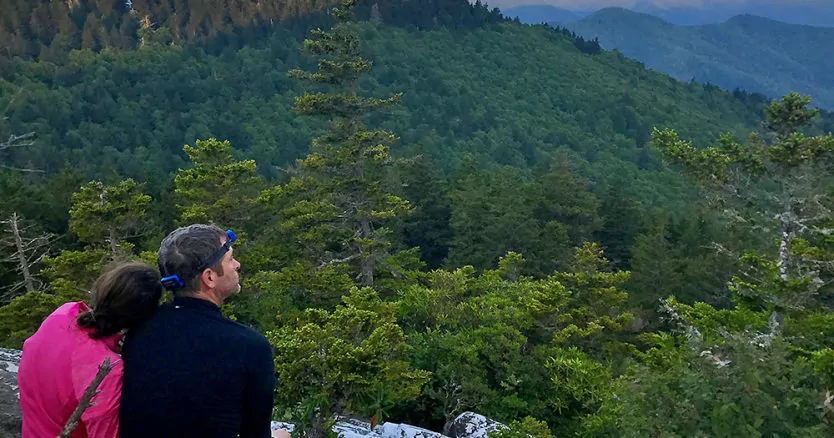 Smokies Backpacking Trips
A backpacking trip in the Great Smoky Mountains is an exciting way to experience the park's outstanding natural beauty and unique cultural history! The Great Smoky Mountains' magnificent forests, endless ridges, high peaks, cascades and waterfalls, wildlife, and clear mountain streams make it a hiker's paradise. Choose from our unforgettable backpacking tours in the Great Smoky Mountains.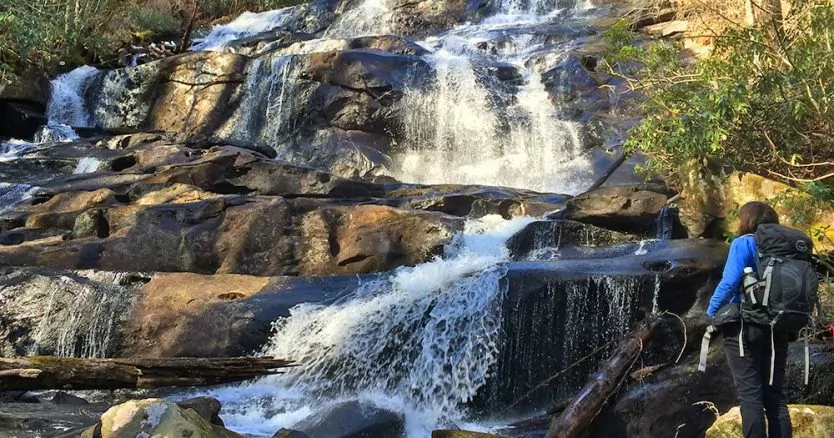 Smokies Portered Hikes
A portered hike into the Great Smoky Mountains is one experience you'll never forget! We hike with light day packs while porters carry the gear in and out, also setting up and breaking down camp. We employ expert hiking guides and provide top-of-the-line gear, exceptional meals, local transportation, and an absolute commitment to fun, safety and comfort. Join us and experience the views, amazing biodiversity, waterfalls, and wildlife of the Great Smoky Mountains!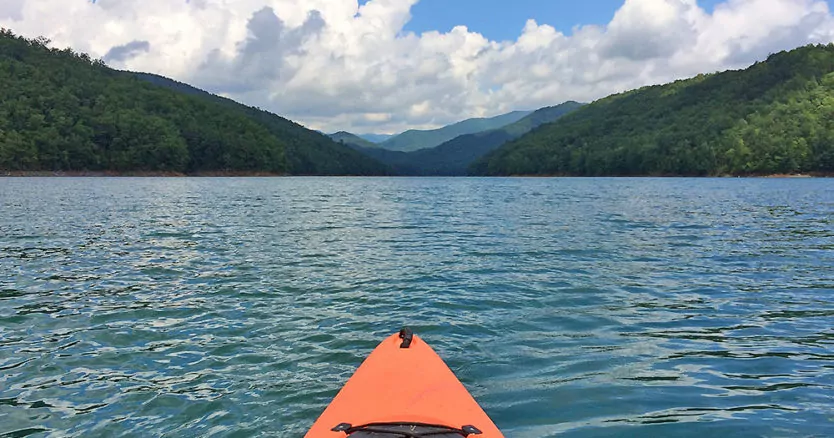 Paddle & Hike Adventures
Paddle and hike on these memorable 1-day or 3-day Smoky Mountain kayak tours! We sea kayak to wonderful hiking areas, historic sites, or - on the 3-day trip - to an island in the middle of Fontana Lake where we spend 2 nights soaking up the beauty and serenity of this stunning area. We swim, relax, paddle and explore these amazing mountains. On the 3-day trip, we'll also enjoy sunset dinners on the shore and sleep in one of the most peaceful settings you can imagine; the second day we paddle across the lake and embark on a long day hike through lush forests, along mountain streams, and to awe-inspiring view points.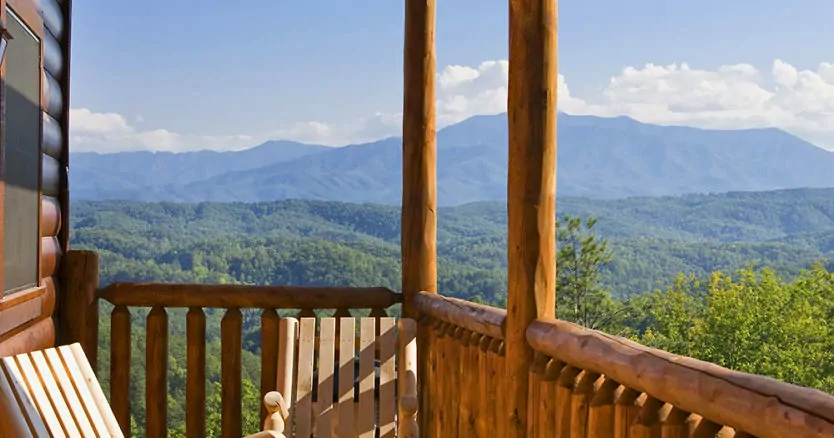 Smokies Inn-based Tours
Hike the Great Smoky Mountains in style! Enjoy phenomenal day hikes by day and charming inns, cabins and/or hotels at night. Experience the waterfalls, deep forests, sweeping views, amazing history and biodiversity of the Smokies on one of our Appalachian inn-based hiking tours, which include local transportation, lodging, meals, park entrance fees and a professional Great Smoky Mountains hiking guide. Choose from our unforgettable inn-based tours in the Great Smoky Mountains.
SMOKY MOUNTAINS VISITOR INFORMATION