Best Time to Visit Bryce Canyon National Park
Find out when to visit and what to do in Bryce Canyon (Written by Erin McCarthy)
If you're planning a trip to Bryce Canyon, it is important to take into consideration your tolerance for crowds and unpredictable weather. By and large the busiest time to visit the park are the summer months (June through September). In fact, sixty percent of park visitors come during this time. If you do decide you want to visit in the summer, not to worry, we have tips below to help you see the sights and avoid the crowds.
The fall and spring in Bryce Canyon present unpredictable weather (think snowstorms in October!) due to its high elevation. However, there can still be beautiful, sunny and warm days dotted within the shoulder season months. A visit to the park in the winter months (December through February) will no doubt be chilly. However, if you are properly prepared for the elements, you will be rewarded. Miles of cross country ski trails offer a once in a lifetime chance to view frozen waterfalls, snow-covered hoodoos, and thousand year old Bristlecone pines.
Looking for more in-depth information about the best time to visit? Our comprehensive guide below will answer all your questions.
weather and temperature
The rim of Bryce Canyon sits at 8,000 feet and reaches 9,100 feet at its height. The high elevation of the park leads to varying weather conditions throughout the year. In the summer, temperatures are at a pleasant range of 60-80 degrees Fahrenheit, but afternoon thunderstorms are frequent. These storms, albeit usually brief, can bring with them heavy downpours and severe lightning. In the spring and fall, snowstorms are possible, but so are pleasant sunny days. Shoulder seasons are by far the biggest gamble weather-wise. Wintertime temperatures range from highs in the 30s to lows in the teens.
Below are the average temperatures and precipitation throughout the year in Bryce Canyon.
| Month | Avg High | Avg Low | Precip |
| --- | --- | --- | --- |
| January | 37° F | 15° F | 1.8″ |
| February | 38° F | 17° F | 1.4″ |
| March | 45° F | 23° F | 1.5″ |
| April | 54° F | 29° F | .8″ |
| May | 64° F | 37° F | .8″ |
| June | 75° F | 45° F | .6″ |
| July | 80° F | 53° F | 1.6″ |
| August | 77° F | 50° F | 2″ |
| September | 70° F | 37° F | 1.7″ |
| October | 58° F | 28° F | 2″ |
| November | 45° F | 23° F | 1.3″ |
| December | 36° F | 15° F | 1.2″ |
Best time of the year for Sightseeing
The best time of year for sightseeing in Bryce Canyon depends largely on your activity level and tolerance for variable weather. Summertime will be the most crowded, but it will also be the most pleasant weather-wise. Spring and fall are far less predictable but can offer fewer crowds if you're willing to withstand the variable shoulder season weather. Wintertime in Bryce Canyon offers solitude, cross country skiing, snowshoeing, and the annual Bryce Canyon Winter Festival featuring fun activities for the whole family.
best time of year for hiking and backpacking
The options for day hiking in Bryce Canyon are seemingly endless, but will vary depending on the season you visit. A hike in the springtime will be one amongst the wildflowers, autumn will have vibrant foliage, and summertime will be hot and dry with far more people on trail. If you're planning on a summer hike, remember that bringing plenty of water is essential. In the fall and spring, be sure to bring extra warm layers and rain gear. For winter hiking, snowshoes or spikes for your sneakers are highly recommended to avoid slipping on the ice. Winter hiking offers solitude, miles of designated cross country ski trails, and less visitors. As always before you set foot on trail, is it essential to check the current conditions. 
If you are a novice backpacker hoping to book a guided backcountry tour, unfortunately there is commercial backpacking allowed in the Park. However, there are plenty of options for booking a frontcountry hiking tour. Check out these choices for a day hiking tour, a camping tour, or a luxurious inn-based tour. If you're an experienced backpacker, make sure to get a permit and plan out your route.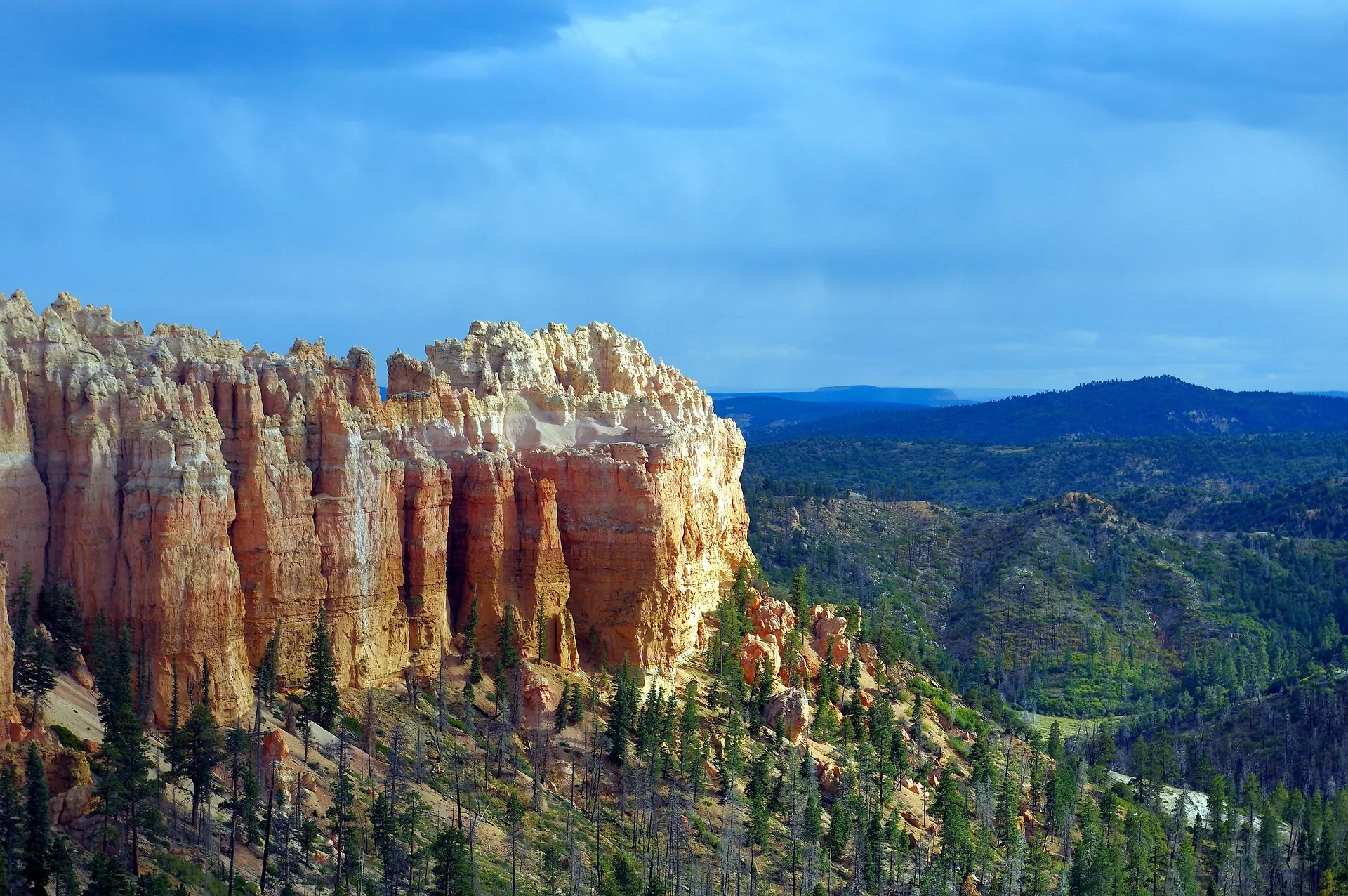 best time of year to avoid the crowds
The best time of year to avoid the crowds at Bryce Canyon is the fall (October-November), winter (December-February), or spring (March-April). The weather is less predictable during these three seasons, but if you're prepared for all conditions, you will be rewarded with significantly less visitors and ample opportunity for solitude. The views from the popular Rim Trail, which runs along the edge of Bryce Amphitheater, can be seen by snowshoe or cross country skis. Beware that one section of the Rim Trail (between Inspiration Point and Bryce Point) is closed during the winter due to the danger of snow cornices. If you don't own snowshoes, nearby Ruby's Inn in Bryce Canyon City has rental equipment available. If you choose to participate in a ranger-led snowshoe adventure, snowshoes are provided at no cost. Registration for these hikes is done in-person only at the Visitor Center.
If you're planning a trip to Bryce Canyon in the summer, here are a few ways to avoid the crowds:
Use the free park shuttle. Park your vehicle outside the park and get the shuttle into the park from Bryce Canyon City. The shuttle stops at the Visitor Center and several viewpoints along Bryce Amphitheater.
Check out other areas. The vast majority of visitors will be in the Bryce Amphitheater area, so it would be wise to travel south to see the remainder of the Park.
Go off the beaten path. Sign up for a guided horse trip which takes you into Bryce Amphitheater and away from the crowds.
join a guided hiking adventure
Booking a trip to Bryce Canyon National Park is the opportunity to experience one of the most scenic hiking vacations in the United States. The biggest advantage to booking a guided tour is that it will allow you to focus your energy entirely on enjoying this iconic area. Permits, local transportation (excluded on some day tours), meals, and gear are all figured out for you on a Wildland Trekking tour.
Wildland Trekking offers several options for both inn-based and camping tours in the southern Utah area. You'll have the chance to see magnificent rock formations, learn about the cultural and natural history of the area, and enjoy some solitude all while having the adventure of a lifetime.
Bryce Canyon Adventure Tours
About the Author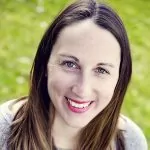 Erin McCarthy is a freelance writer and former Colgate University Outdoor Education Leader. When Erin isn't writing, she is exploring the mountains and rivers of the Greater Yellowstone Ecosystem. You can view her complete portfolio at www.erinannmccarthy.com.