Visiting Bryce Canyon in September
Learn all about what to expect visiting Bryce Canyon National Park in September (Written by Erin McCarthy)
School is back in session and the crowds lessen slightly in Bryce Canyon when the calendar page turns to September. The weather is pleasant with significantly less afternoon thunderstorms compared to July and August. If we had to pick one month that was practically ideal for hiking, it would be September. Read on for our complete guide for what to do and see in Bryce Canyon in September.
BENEFITS OF VISITING BRYCE CANYON IN September
The biggest benefit of visiting Bryce Canyon in September is most assuredly the beautiful weather. The warmth of the summer still lingers beyond Labor Day and there are fewer thunderstorms than in July and August. The list of potential activities in September is long. Hiking, mountain biking, canyoneering, sightseeing, and ranger-led activities are all right are your fingertips.
If you plan to visit later in the month, admission into Bryce Canyon National Park is free on September 25th in celebration of National Public Lands Day.
DRAWBACKS OF VISITING IN september
Though the amount of visitors is smaller in Bryce Canyon in September relative to July and August, the lingering warm weather still draws a crowd. The most popular area of the Park is Bryce Amphitheater, so if you plan to visit here, do so earlier in the day. If you find yourself struggling to find a parking space at the trailhead, keep in mind there are plenty of hiking trails and stunning viewpoints accessible by the free park shuttle.
THINGS TO DO IN september
Rainbow Point Shuttle Tour: The 3.5-hour shuttle to Rainbow Point is only available in the warmer months. It is a beautiful ride through the southern viewpoints in the Park. September is a great time to hop on this free tour. Reservations are required and can be made up to a week in advance. This tour runs twice a day, in the morning and afternoon.
Canyoneering: Southern Utah is home to the densest population of slot canyons in the world. Slot canyons are narrow, deep channels typically formed from eroded sandstone. You can explore slot canyons through an activity called canyoneering— rappelling down, exploring on foot, and rock scrambling your way out of the canyon. If you're the adventurous type, then canyoneering into a slot canyon is a fantastic way to get your adrenaline pumping. This activity is most safely completed during good weather and of course with a guiding company. September is probably the best month to go canyoneering as the threat of afternoon thunderstorms is low compared to July and August.
Hiking: September is a spectacular month to hike in Bryce Canyon National Park and the Peek-A-Boo Loop trail is a perfect option. It is a steep 5.5-mile hike down to the canyon floor and back out. Since the threat of thunderstorms is less in September, this is the perfect time to hike this trail and if you're up for the challenge, it's worth the effort. Wind through ravines and marvel at the bright pink and orange hoodoos that contrast with the dark forest floor. This is a picturesque trail like no other. This trail usually has significantly fewer hikers than others due to its challenging route.
Biking: Rent a mountain bike from Ruby's Inn in Bryce Canyon City and set out on a two-wheeled adventure. Ruby's Inn offers a shuttle service to get both you and your bike to the trailhead.
Ranger Activities: Take advantage of the free activities offered by the Park rangers in Bryce Canyon National Park. Choose from geology talks about the hoodoos and the larger Grand Staircase, or learn about the cultural history of the Park on a guided rim walk.
hiking in september
September rivals May for one of the best months to hike in and around Bryce Canyon. Since the chance of afternoon thunderstorms is much less than in July and August, this is a perfect time to hike one of the trails that descend into the canyon. Check out our ten best hikes list for some suggestions.
Guided hiking tours help you to maximize your time in the Park and travel along some of the best trails with a knowledgeable, local guide. Wildland Trekking offers private guided day hikes year-round. Let a local, knowledgeable guide teach you the natural and cultural history of Bryce Canyon while you take in the expansive views. Picnic lunch and trail snacks are provided and trips run 5-7 hours.
If you are looking for more than a day trip, Wildland Trekking offers inn-based tours that will take you to Bryce Canyon, Escalante, and Zion National Park and then back to a beautiful lodge for a gourmet meal. There are also camping tours if you'd rather sleep under the stars. All necessary gear will be provided— tents, sleeping bags, daypacks, and more.
Backpacking in the park is permitted, but only the most experienced backpackers should venture out in these conditions. There are no commercial backpacking trips allowed in Bryce Canyon National Park. Check-in with the rangers at the Visitor Center and make sure to purchase a backcountry permit.
weather in september
September is a beautiful month to visit Bryce Canyon. The precipitation in September is far less than it is in July and August with an average of only four thunderstorms. The average high is 70 and the average low is 42 degrees Fahrenheit (21/5 degrees Celsius). Be prepared for hot and mostly dry conditions on the trail. Bring plenty of water, high-calorie snacks, and a sun hat.
JOIN A GUIDED HIKING ADVENTURE
Booking a trip to Bryce Canyon National Park is the opportunity to experience one of the most scenic hiking vacations in the United States. The biggest advantage to booking a guided tour is that it will allow you to focus your energy entirely on enjoying this iconic area. Permits, local transportation (excluded on some day tours), meals, and gear are all figured out for you on a Wildland Trekking tour.
Wildland Trekking offers several options for guided inn-based and camping tours in the southern Utah area. You'll have the chance to see magnificent rock formations, learn about the cultural and natural history of the area, and enjoy some solitude all while having the adventure of a lifetime.
BRYCE CANYON ADVENTURE TOURS
About the Author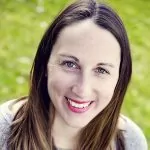 Erin McCarthy is a freelance writer and former Colgate University Outdoor Education Leader. When Erin isn't writing, she is exploring the mountains and rivers of the Greater Yellowstone Ecosystem. You can view her complete portfolio at www.erinannmccarthy.com.