Visiting Bryce Canyon in May
Learn all about what to expect visiting Bryce Canyon National Park in May (Written by Erin McCarthy)
May is an ideal time to visit Bryce Canyon National Park. The snow is mostly melted, and the crowds have not yet arrived. June through September is the high season in the Park, so you'll be arriving just before everyone else does and be able to hike on the popular trails. Since Bryce Canyon is at a high elevation, there is still a chance for inclimate weather. However, the mercury is rising in May and the crowds are at a minimum, so it is arguably one of the best months to visit this iconic Park. Read on for our complete guide to visiting Bryce Canyon in May.
BENEFITS OF VISITING BRYCE CANYON IN May
The winter snow is a fading memory when the month of May arrives in Bryce Canyon. The sun warms the landscape and the summer crowds have not yet arrived. Hiking trails are clear of snow and ice and the 18-mile road through the Park will be open for sightseeing and hiking. Facilities such as dining options and public restrooms are severely limited in the winter months, but by May things begin to open again. The warmer weather and the relatively small number of visitors make a visit in May quite enjoyable.
DRAWBACKS OF VISITING IN may
The full scope of facilities in Bryce Canyon National Park opens in June, so a visit in May will require some logistics and planning ahead. The biggest drawback of visiting in May is the range of potential temperatures. Daytime temperatures can be in the 60s or just above freezing. Thunderstorms in the afternoon are a possibility. A visit to Bryce Canyon in May requires being prepared for all types of weather.
THINGS TO DO IN may
The full 5.5 miles of the popular Rim Trail opens back up in May. Travel along Bryce Amphitheater with stunning views of hoodoos, slot canyons, and fins. This is a hike like no other and the advantage of hiking this trail in May is that you'll be ahead of the summer crowds and have plenty of time to see other sights. If you're visiting toward the end of the month, around Memorial Day, there's a chance it could be more crowded so you can utilize the free shuttle if parking is an issue.
Another way to explore the landscape of Bryce Canyon is on two wheels. Booking a guided tour can pair you with other enthusiastic cyclists on an adventure through southern Utah. Bicycle Adventures offers a six-day all-level cycling tour through Zion and Bryce Canyon. If you're looking to rent a bicycle and hit the road on your own, there are options for that too. Nearby Ruby's Inn in Bryce Canyon City has high-quality mountain bikes to rent and a shuttle service to get to the trailhead. Keep in mind these mountain bike trails are outside the National Park borders. Within Bryce Canyon National Park, bicycles are only permitted on paved bike trails and paved roads.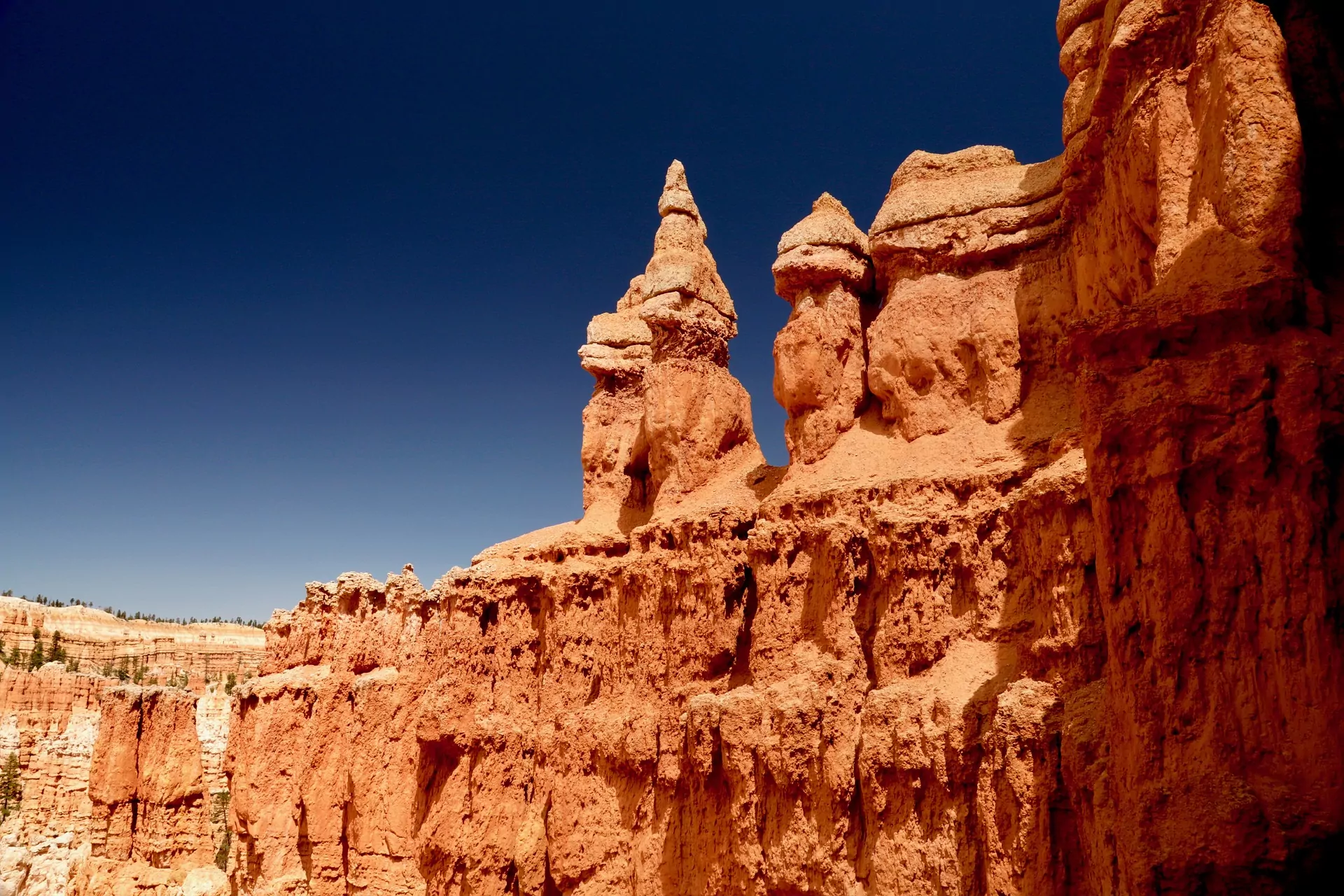 hiking in may
May hiking in Bryce Canyon is arguably one of the best times to hit the trail. Most of the snow has melted and the trails may be muddy, but the choices are endless. Trails into the canyon are now a viable option. It is strongly advised to stay above the canyon rim due to rockfall danger and snow cornices during the winter months.
We recommend hiking the most popular trail in Bryce Canyon National Park in May—the Queens Garden/Navajo Loop Trail. This is a 3-mile long moderate-level trail that combines the Queen's Garden and Navajo Loop trails into one spectacularly rewarding hike. The iconic views combined with the short distance make this a highly sought out loop trail, and much less crowded in May. Start your journey along the Rim Trail at Sunset Point. Thor's Hammer rises from the canyon floor on your first mile. Next, you'll merge with the Queen's Garden Trail where a royal greeting from Queen Victoria awaits you. It's at this point that the trail drops down into the canyon. Navigate your way along the Navajo Trail, through the Wall Street tunnel, and back to Sunset Point.
Guided tours help you to maximize your time in the Park and travel along some of the best trails with a knowledgeable, local guide. Wildland Trekking offers inn-based tours that will take you to Bryce Canyon, Escalante, and Zion National Park and then back to a beautiful lodge for a gourmet meal. There are also camping tours if you'd rather sleep under the stars. All necessary gear will be provided— tents, sleeping bags, daypacks, and more.
Spring backpacking in the park is permitted, but only the most experienced backpackers should venture out in these conditions. Check-in with the rangers at the Visitor Center and make sure to purchase a backcountry permit.
weather in may
Due to its high elevation, Bryce Canyon can still have some chilly days in May. The average high is 64 and the average low is 37 degrees Fahrenheit (18/-3 degrees Celsius). Afternoon thunderstorms are possible in May. Be prepared for all conditions by bringing plenty of water, high-calorie snacks, rain gear, hiking boots or shoes, and synthetic socks.
join a guided hiking adventure
Booking a trip to Bryce Canyon National Park is the opportunity to experience one of the most scenic hiking vacations in the United States. The biggest advantage to booking a guided tour is that it will allow you to focus your energy entirely on enjoying this iconic area. Permits, local transportation (excluded on some day tours), meals, and gear are all figured out for you on a Wildland Trekking tour.
Wildland Trekking offers several options for guided inn-based and camping tours in the southern Utah area. You'll have the chance to see magnificent rock formations, learn about the cultural and natural history of the area, and enjoy some solitude all while having the adventure of a lifetime.
BRYCE CANYON ADVENTURE TOURS
About the Author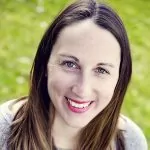 Erin McCarthy is a freelance writer and former Colgate University Outdoor Education Leader. When Erin isn't writing, she is exploring the mountains and rivers of the Greater Yellowstone Ecosystem. You can view her complete portfolio at www.erinannmccarthy.com.