Visiting Bryce Canyon in August
Learn about what to expect visiting Bryce Canyon National Park in August (Written by Erin McCarthy)
August is a beautiful time to visit Bryce Canyon. It is also one of the more crowded months of the year to see the famous hoodoos, fins, and slot canyons of this iconic area of southern Utah. Not to worry, there are several tips and tricks to avoid the summer crowds. Read on for our complete guide to visiting Bryce Canyon National Park in August.
BENEFITS OF VISITING BRYCE CANYON IN August
Entrance fees are waived every year for two particular days in August— August 4th, in honor of the anniversary of the Great American Outdoors Act and August 25th for the National Park Service Birthday. Keep in mind these days tend to be crowded due to the free park pass.
The weather in Bryce Canyon is ideal in August. Warm, sunny days are followed by cool nights since Bryce Canyon is at a high elevation (8,000-9,100 feet).
DRAWBACKS OF VISITING IN august
Summer vacation is in full swing at Bryce Canyon in August. Kids are out of school and most colleges aren't in session till later in the month. Finding a parking spot is probably the most challenging task you'll encounter during an August visit. The free park shuttle can save you a lot of time. The Bryce Amphitheater area is the most popular spot in the entire Park so plan to visit this area earlier in the day.
August is known for its brief, yet frequent afternoon thunderstorms in Bryce Canyon. If you are hitting the trail during your visit, be sure to check the latest weather in the Park.
THINGS TO DO IN August
Rent a Bike: Ruby's Inn has mountain bikes to rent and a shuttle service to get to the various trailheads in Bryce Canyon City.
Hiking: There are plenty of options for hiking in the summer no matter your skill level or time constraints. Check out our top ten list here.
Canyoneering: Southern Utah is home to the densest population of slot canyons in the world. Slot canyons are narrow, deep channels typically formed from eroded sandstone. You can explore slot canyons through an activity called canyoneering— rappelling down, exploring on foot, and rock scrambling your way out of the canyon. If you're the adventurous type, then canyoneering into a slot canyon is a fantastic way to get your adrenaline pumping. This activity is most safely completed during good weather and of course with a guiding company.
ATV Tours: Travel through Ponderosa pines and along the plateau on a guided ATV sunset ride offered by Ruby's Inn. Helmets, goggles, ATVs, and instruction are all provided. If you're an experienced ATV rider, rentals are available through Bryce Wildlife Adventures.
Ranger Activities: Take advantage of the free activities offered by the Park rangers in Bryce Canyon National Park. Choose from geology talks about the hoodoos and the larger Grand Staircase, or learn about the cultural history of the Park on a guided rim walk.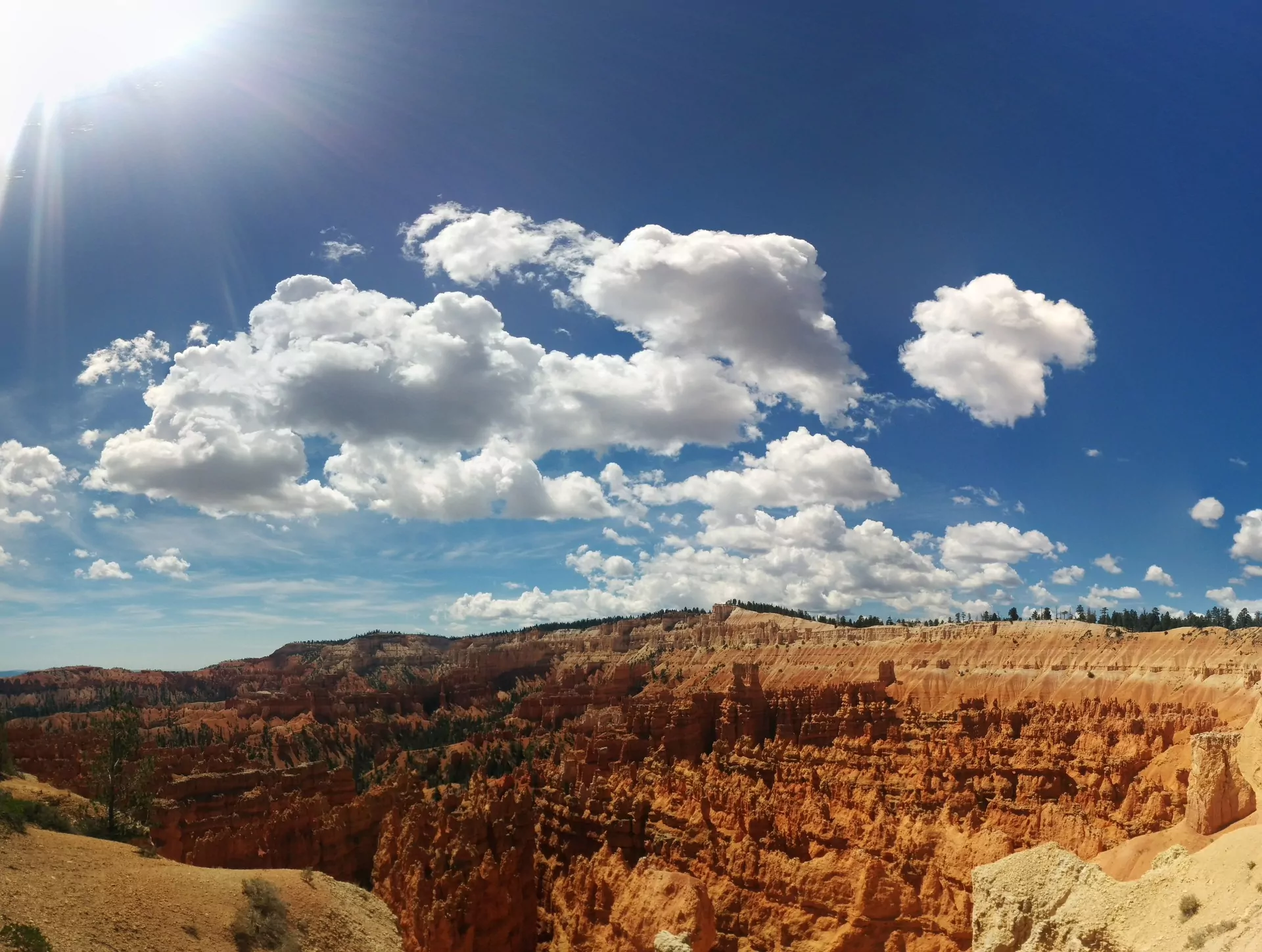 HIKING IN august
If you're looking to explore Bryce Canyon by foot, it is advised to hit the trail early in the day to avoid the crowds. Remember to bring plenty of water and snacks. Aim for four liters per person and high-calorie foods with a good amount of protein for long-lasting energy. Bryce Canyon gets toasty by midday, and afternoon thunderstorms are possible, so pack a rain jacket in preparation. Below are a few suggestions for hiking in August.
Hike during less popular times: The Mossy Cave Trail is a short and sweet trail located within the Bryce Canyon National Park boundary and outside the main park area, so you'll need to drive there. The Mossy Cave Trail is crowded in the summer so aim to hike before 10 am or after 6 pm. Take scenic route 12 south about 4 miles to the trailhead. The hike runs through an irrigation ditch built over two years by Mormon pioneers at the end of the 19th century which brought running water to the nearby towns. Water Canyon, as it's called, provides Tropic, Utah with water to this day. This out-and-back trail is a half-mile ascent alongside hoodoos towering above and smoother, gentler sloping sandstone below. If you decide to hike this trail, please stay on the main trail and follow the Leave No Trace principles.
Sign up for a guided day hike: Wildland Trekking offers private guided day hikes year-round. Let a local, knowledgeable guide teach you the natural and cultural history of Bryce Canyon. Guided hiking tours help you to maximize your time in the Park and travel along some of the best trails. Picnic lunch and trail snacks are provided.
Take a backpacking trip: Backpacking in the park is permitted, but only the most experienced backpackers should venture out in these conditions. There are no commercial backpacking trips allowed in Bryce Canyon National Park. Check-in with the rangers at the Visitor Center and make sure to purchase a backcountry permit.
WEATHER IN august
August in Bryce Canyon is typically very pleasant with the exception of possible afternoon thunderstorms. The average high is 77 and the average low is 50 degrees Fahrenheit (25/10 degrees Celsius). August averages 12 days of thunderstorms per month. Be prepared for hot and mostly dry conditions by bringing plenty of water, high-calorie snacks, sunscreen, and a hat.
JOIN A GUIDED HIKING ADVENTURE
Booking a trip to Bryce Canyon National Park is the opportunity to experience one of the most scenic hiking vacations in the United States. The biggest advantage to booking a guided tour is that it will allow you to focus your energy entirely on enjoying this iconic area. Permits, local transportation (excluded on some day tours), meals, and gear are all figured out for you on a Wildland Trekking tour.
Wildland Trekking offers several options for guided inn-based and camping tours in the southern Utah area. You'll have the chance to see magnificent rock formations, learn about the cultural and natural history of the area, and enjoy some solitude all while having the adventure of a lifetime.
BRYCE CANYON ADVENTURE TOURS
About the Author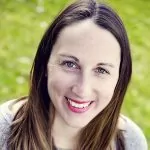 Erin McCarthy is a freelance writer and former Colgate University Outdoor Education Leader. When Erin isn't writing, she is exploring the mountains and rivers of the Greater Yellowstone Ecosystem. You can view her complete portfolio at www.erinannmccarthy.com.