Visiting Bryce Canyon in January
Learn all about what to expect visiting Bryce Canyon National Park in January (Written by Erin McCarthy)
During the high season in Bryce Canyon National Park (June – September), parking spots are at a premium and the summer heat can be brutal. Bryce Canyon National Park is a starkly different place in the winter months. A visit in January offers solitude, snow-covered rock formations, and miles of stunning scenery. Winter in Bryce Canyon presents an opportunity to explore on snowshoes or cross-country skis, where a wondrous quiet journey awaits. Imagine yourself walking amidst a lush green forest below a deep blue sky, peeking at the freshly fallen snow dotted on bright orange hoodoos. Welcome to January in Bryce Canyon.
benefits of visiting bryce canyon in january
The biggest advantage to visiting Bryce Canyon in January is the small number of visitors. The Bryce Amphitheater area—by far the most popular section of the Park—can be seen by snowshoes or cross-country skis and without the parking lot hassles. The free shuttle runs year-round, so this is an option too. Be among the few people to see the fins, hoodoos, and slot canyons covered in snow.
Cross-country skiing trails in Bryce Canyon are available for use from December – March if the snowpack allows. If you're more comfortable taking a guided hike, sign up for a ranger-led snowshoe hike around the canyon rim. Snowshoes are provided free of charge.
drawbacks of visiting in january
The biggest drawback of visiting Bryce Canyon in January is unpredictable road closures. During snowstorms in the Park, the main road will be closed until the snow is cleared, beginning at mile marker 3.
If you're planning to take a hike, keep in mind there are also seasonal trail closures due to safety concerns. The Wall Street section of the Navajo Loop trail is closed during the winter due to rockfall danger. If you decide to hike, snowshoe, or cross-country ski along the Rim Trail, be advised it is closed in the winter between Inspiration and Bryce Points due to snow cornices. Fewer facilities are available in the winter (restrooms, dining, and lodging); so plan ahead as much as possible.
things to do in january
The small number of visitors in January makes Bryce Canyon a winter wonderland to be explored on foot, snowshoe, cross-country ski, or by vehicle.
One favorite winter activity in the Park is to cross-country ski the Paria ski loop. It's 3.5 miles of beautiful, gently sloping solitude. If you have more time and are looking for a shorter ski trail, travel down to the southern tip of the Park at Rainbow Point, and ski the 0.7 miles of the Bristlecone Loop Trail. Venture outside the park to find several miles of groomed cross-country ski trails. If you need to rent skis, check out the nearby Ruby's Inn in Bryce Canyon City.
Another fun outdoor activity in the winter is hiking. In January, you can hike the Rim Trail with snowshoes, or spikes on waterproof boots. One of the most highly recommended winter activities is a ranger-led full-moon snowshoe hike. Check out the calendar to see if it works for your January visit.
If you're not keen on winter sports, you can take a scenic drive through the 18-mile-long Park road (if conditions allow) and effortlessly marvel at the many breathtaking viewpoints.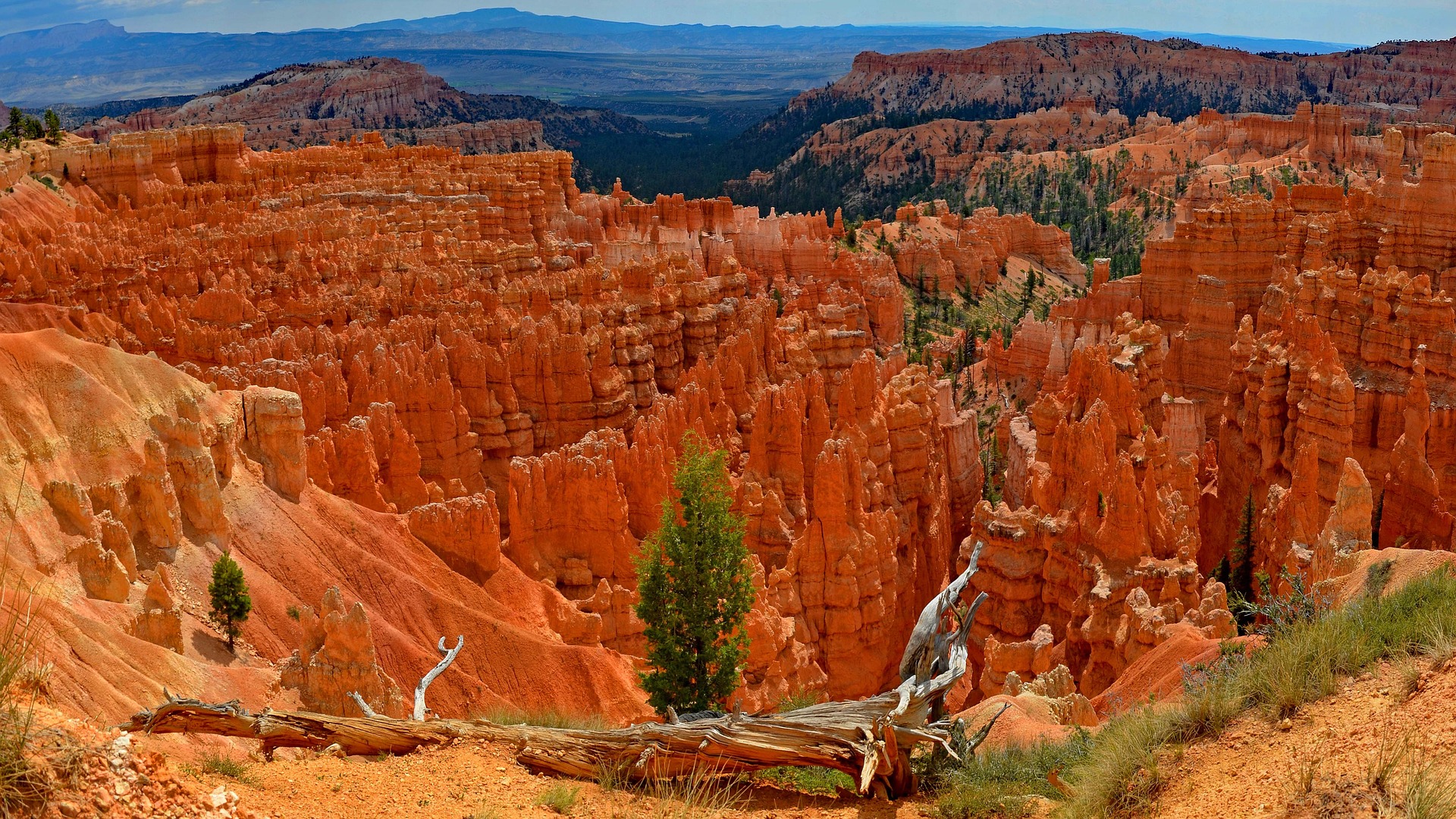 hiking in january
It is essential to be well-prepared for the conditions when hiking in Bryce Canyon in January. Since Bryce Canyon is at a high elevation, snowfall in January is almost guaranteed. Depending on the amount of snow, you may need different equipment. In the freshly fallen snow, you'll need snowshoes to explore. If the snow has melted but ice remains on the trail, it is highly recommended to wear waterproof boots with spikes to avoid potential injuries.
Bring warm layers, 4 liters of water, and keep in mind that the sun sets early in January. It's always a good idea to pack a headlamp just in case dusk settles in on you. Enjoy the almost deafening silence and blissful solitude in one of the most iconic areas of southern Utah. The popular 3-mile Queens Garden/Navajo Loop Trail is a good winter hiking option, but remember the Wall Street section is closed during the winter. This hike will be an out-and-back instead of a loop.
Wildland Trekking offers private guided day hikes year-round. Let a local, knowledgeable guide teach you the natural and cultural history of Bryce Canyon while you take in the expansive views. Picnic lunch and trail snacks are provided. Be prepared to stay warm in winter weather conditions as these trips usually run 5-7 hours.
Winter backpacking in the park is permitted, but only the most experienced backpackers should venture out in these conditions. Make sure to purchase a backcountry permit.
weather in january
January in Bryce Canyon is quite cold due to its high elevation. The average high is 37 and the average low is 15 degrees Fahrenheit (3/-9 degrees Celsius). January snow accumulation is typically 17 inches on average. Be prepared for winter conditions by bringing plenty of water, high-calorie snacks, and warm layers.
join a guided hiking adventure
Booking a trip to Bryce Canyon National Park is the opportunity to experience one of the most scenic hiking vacations in the United States. The biggest advantage to booking a guided tour is that it will allow you to focus your energy entirely on enjoying this iconic area. Permits, local transportation (excluded on some day tours), meals, and gear are all figured out for you on a Wildland Trekking tour.
Wildland Trekking offers several options for guided inn-based and camping tours in the southern Utah area. You'll have the chance to see magnificent rock formations, learn about the cultural and natural history of the area, and enjoy some solitude all while having the adventure of a lifetime.
BRYCE CANYON ADVENTURE TOURS
About the Author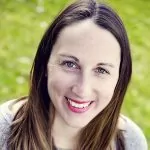 Erin McCarthy is a freelance writer and former Colgate University Outdoor Education Leader. When Erin isn't writing, she is exploring the mountains and rivers of the Greater Yellowstone Ecosystem. You can view her complete portfolio at www.erinannmccarthy.com.