Visiting Bryce Canyon
Use this resource to plan the perfect trip to Bryce Canyon National Park! (Written by Erin McCarthy)
Bryce Canyon National Park is considered one of the "five jewels of the American West." Bryce Canyon officially became a national park in 1928 and attracts 2.7 million visitors per year. Geologically speaking, it is on the eastern edge of the Paunsaugunt Plateau, part of the Grand Staircase, a sequence of sedimentary rock layers encompassing nearby Zion and stretching all the way to the Grand Canyon. On clear day, the visibility reaches that far —about 200 miles.
Wind, water, and erosion over millions of years have created the unique geological landscape that is Bryce Canyon National Park. The natural environment undergoes a cycle of frost-wedging that carves out miles of rock spires called hoodoos. Bryce Canyon is in fact not a canyon, but a series of carved out amphitheaters, or bowls. Bryce Amphitheater is the park's main attraction, boasting the largest concentration of hoodoos in the world. Stunning views and colorful rock formations make this park a must-see. About an hour and a half drive from Zion, Bryce is worth the stop off.
WHat makes bryce canyon unique?
The landscape of Bryce Canyon is a combination of desert cliffs and dense forests. The park's main attraction, and for good reason, is Bryce Amphitheater. This bowl forms a maze of six square miles of hoodoos, or phantom-like rock formations created from wind, water, and erosion. Bryce Canyon is among the most photographed national parks due to the kaleidoscope of deep red, bright orange, and soft white that appears at sunrise and sunset.
Bryce Canyon is one of the smaller national parks, just under 56 square miles in fact. Since the park is at a relatively high elevation, the weather can change rapidly throughout the day as well as throughout the year. The depth of winter displays frozen waterfalls and an opportunity to experience this muted landscape on snowshoes or cross country skis.
How to get there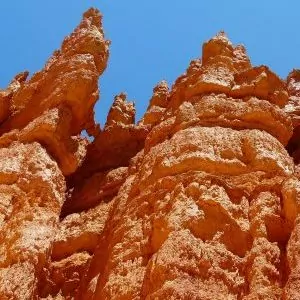 Bryce Canyon is closest to Salt Lake City and Las Vegas International Airports. It is about a four hour drive to the park's only entrance from both locations.
From Salt Lake City: take I-15 South to UT-20. Travel east on UT-20, then south on US-89 to UT-12. Travel east on UT-12 to UT-63. Finally, head south on UT-63 to the park entrance.
From Las Vegas: take I-15 North to UT-9 and travel east through Zion National Park. At the junction of US-89 travel north to UT-12. Travel east on UT-12 to UT-63. Finally, head south on UT-63 to the park entrance.
Bryce Canyon has a free shuttle service that runs year-round. The shuttle is best utilized in the summer, when visitor numbers are highest. The shuttle starts right outside of the park in Bryce Canyon City and stops at the Visitor Center and all of the popular viewpoints.
when to go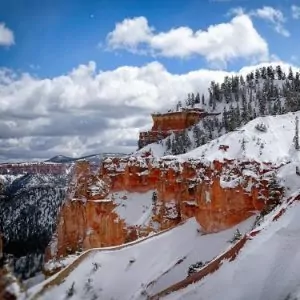 Bryce Canyon is open 365 days a year. The most popular time to visit is in the summer when temperatures range from lows of 60s to highs of 80s from June to September. Do keep in mind since the summer is the busiest, the free shuttle is the best option for maximizing your time in the park. Spring and early fall have more variable weather due to Bryce Canyon's high elevation. In fact, snowstorms are possible as early as October. A visit during the months of December, January, or February will guarantee less crowds and the chance to see the park by snowshoe or cross country skis. The snow-covered hoodoos are a spectacular sight this time of year.
Below are the average temperatures and precipitation throughout the year in Bryce Canyon.
| | | | |
| --- | --- | --- | --- |
| Month | Avg Hi | Avg Lo | Avg Precip |
| January | 36.8° f | 15.4° f | 1.8″ |
| February | 38.4° f | 16.7° f | 1.4″ |
| March | 45.1° f | 22.7° f | 1.5″ |
| April | 53.5° f | 28.7° f | .8″ |
| May | 64° f | 36.9° f | .8″ |
| June | 74.5° f | 44.8° f | .6″ |
| July | 80.2° f | 52.6° f | 1.6″ |
| August | 77.4° f | 50.3° f | 2″ |
| September | 69.8° f | 41.8° f | 1.7″ |
| October | 58.2° f | 32° f | 2″ |
| November | 44.8° f | 22.6° f | 1.3″ |
| December | 36.4° f | 15.4° f | 1.2″ |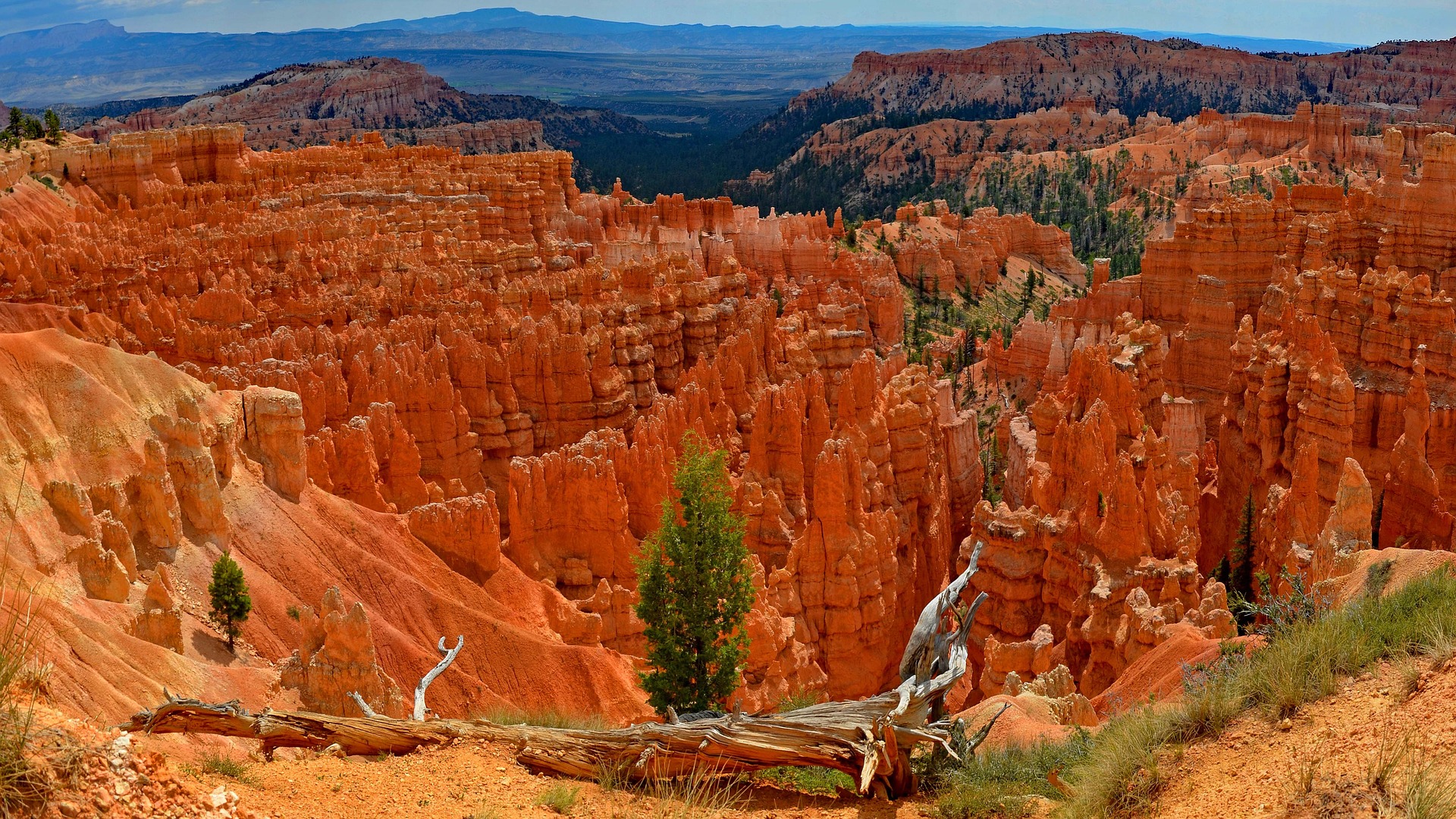 what to do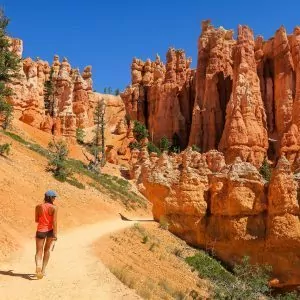 Hiking: The stunning vistas of Bryce Canyon are more intimately experienced by hiking the Rim Trail, a 5.5 mile trail that runs along Bryce Amphitheater. If you're looking for a true backpacking experience, further south is the Under the Rim Trail, which is 23 miles one way. Be sure to stop by the Visitor Center to get a backcountry permit before you hit the trail.
Interpretive Ranger Talks: Bryce Canyon offers several geology talks, guided rim walks, and full moon hikes. The lack of ambient light in this park offers some incredible stargazing. Other events in the park include the annual Astronomy festival in June, Geology festival in July, and Winter Festival in February.
Driving and Sightseeing: The main road that runs through park is 18 miles long and allows for plenty of sightseeing from your vehicle if you're short on time. The four main viewpoints in Bryce Amphitheater (Sunrise, Sunset, Inspiration, and Bryce) are not to be missed. As you travel south, be sure to check out the huge Ponderosa Pines on the canyon floor at the aptly named Ponderosa Canyon. At the southernmost end of the park there are two incredible viewpoints: Rainbow Point and Yovimpa Point. Amongst the Blue Spruce, Douglas Fir, and White Fir trees you'll have views of the larger Grand Staircase as this area is at the highest elevation point in the park. The nearby Bristlecone Loop Trail is less than a mile and is a good chance to stretch your legs through thousand year old Bristlecone pines before heading back home.
Horseback Riding: Learn about the history and the geology of the canyon during a guided horseback trip. Canyon Trail Rides offers horseback trips into the canyon from April through October. Trips meet at Bryce Canyon Lodge and no prior experience is necessary.
Winter Activities: When snowstorms hit Bryce Canyon, the main road will temporarily close to vehicular traffic starting at mile marker 3. However, once plows complete the snow removal the road will open all the way to Rainbow Point. There are two designated cross country skiing trails that are accessible from the Bryce Amphitheater area: Fairyland Point and Paria View. If you venture to the park in winter, be sure to check park conditions and the latest updates.
Visit Bryce Canyon on your own or with a tour company?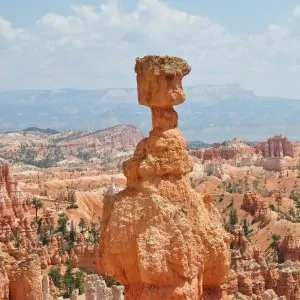 The iconic scenery of southern Utah can either be experienced on your own or with a guided tour. Depending on your timeframe and interests, both options are wonderful. If you prefer to be your own schedule and enjoy planning, then venturing out on your own makes the most sense.
On the other hand, if you prefer to leave logistics such as meal planning, transportation, and booking lodging to someone else, it would be wise to book a guided tour. Furthermore, you'll be able to maximize your time in the outdoors. Let the local experts show you the best trails and teach you about the cultural and natural history of the area. A guided tour is a scenic and educational experience without any of the hassle.
Guided tours range from the more luxurious to the more rustic. If you'd like to camp during your trip but you don't have the gear, there are options for camping-based tours. Booking a tour with a company is especially beneficial if you're looking to visit more than one park in this spectacular area of the United States.
join a guided hiking adventure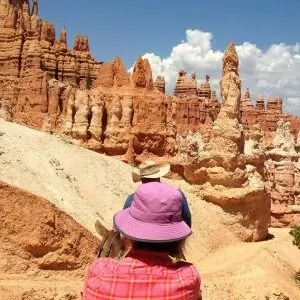 Bryce Canyon National Park is home to some of the Western United States' most iconic and scenic hiking vacations. Wildland Trekking offers trips that highlight the must-see features of Bryce and other Utah National Parks: other-worldly rock formations, views, solitude, adventure, and fascinating natural and cultural interpretation.
Guided Bryce treks are all-inclusive which covers permits; local transportation (excluded on some day tours); meals; equipment; safety systems and professional hiking/wilderness guides; all of which allows visitors to maximize their time in Bryce and focus entirely on enjoying the Park.
Bryce Canyon Adventure Tours
About the Author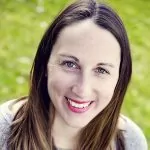 Erin McCarthy is a freelance writer and former Colgate University Outdoor Education Leader. When Erin isn't writing, she is exploring the mountains and rivers of the Greater Yellowstone Ecosystem. You can view her complete portfolio at www.erinannmccarthy.com.