Visiting Bryce Canyon in February
Learn about what to expect while visiting Bryce Canyon National Park in February (Written by Erin McCarthy)
Visiting Bryce Canyon National Park in February is a chance to see one of the most iconic places in southern Utah— minus the crowds. Winter in Bryce Canyon is quiet and breathtaking. A visit in February offers an opportunity to hike, snowshoe, or cross-country ski along snow-covered rock formations and lush evergreen forests. Since most of the visitors to this Park come in the summer months, you'll be able to maximize your time without the hassle of trying to find a parking space or travel on crowded hiking trails. Mid-February in Bryce Canyon is a celebration of all things cold and snowy— the annual Bryce Canyon Winter Festival— which includes activities such as snowshoe tours, photography clinics, and snow boot races for the kids.
benefits of visiting bryce canyon in february
Visiting Bryce Canyon in February is an opportunity to truly celebrate winter in all its glory. Since the Park is at a high elevation—reaching 9,100 feet at its peak— you can see the sights by snowshoe or cross-country skis. Layer up, hit the trail, and breathe in the fresh air. The views of slot canyons and famous hoodoos covered in snow with hardly anyone else in sight will be worth the effort.
If your February visit coincides with the Bryce Canyon Winter Festival—held mid-month—clinics are offered to teach classical cross-country skiing or skate skiing. If you're into exploring on your own, there are a few options within the Park limits for skiing: Paria View (3.5 miles), Bristlecone Loop (0.7 miles), and 4 miles of the Rim Trail. Skiing around the Fairyland Point section of the Park is available as well since this road is closed to vehicular traffic in the winter.
drawbacks of visiting in february
The biggest drawbacks of visiting Bryce Canyon in February are the road and trail closures. When a snowstorm hits Bryce Canyon, the main road that runs through the Park will be closed beginning from mile marker 3 until the snow plows have safely cleared it.
Seasonal trail closures also exist within the park, so if you're planning to take a hike, check the current conditions. The Wall Street section of the Navajo Loop trail is closed during the winter due to rockfall danger. The Rim Trail is closed between Inspiration and Bryce Points in the winter due to snow cornices. The Park also runs with a shorter staff in the winter, which means fewer facilities, such as public restrooms and dining options. If you're looking to visit Bryce Canyon in February, the best piece of advice is to plan ahead as much as possible.
things to do in february
Bryce Canyon in February is a winter wonderland begging to be explored without the summer crowds. Nearby Ruby's Inn in Bryce Canyon City has an ice skating rink and sleigh rides. Snowshoes and cross-country skis are available to rent too.
If you've never been on snowshoes or cross-country skis, the Bryce Canyon Winter Festival is a wonderful chance to learn either, or both! There are also indoor activities during the festival—take a pottery class, a yoga class, or a photography class. If you're traveling with kids, take advantage of the children's programs and crafts.
If you are at the Park in February, but not during the Bryce Canyon Winter Festival, you can always participate in a ranger-led snowshoe hike, where the equipment is complimentary. This option offers you the chance to learn about the natural and cultural history of the Park and ensures your safety.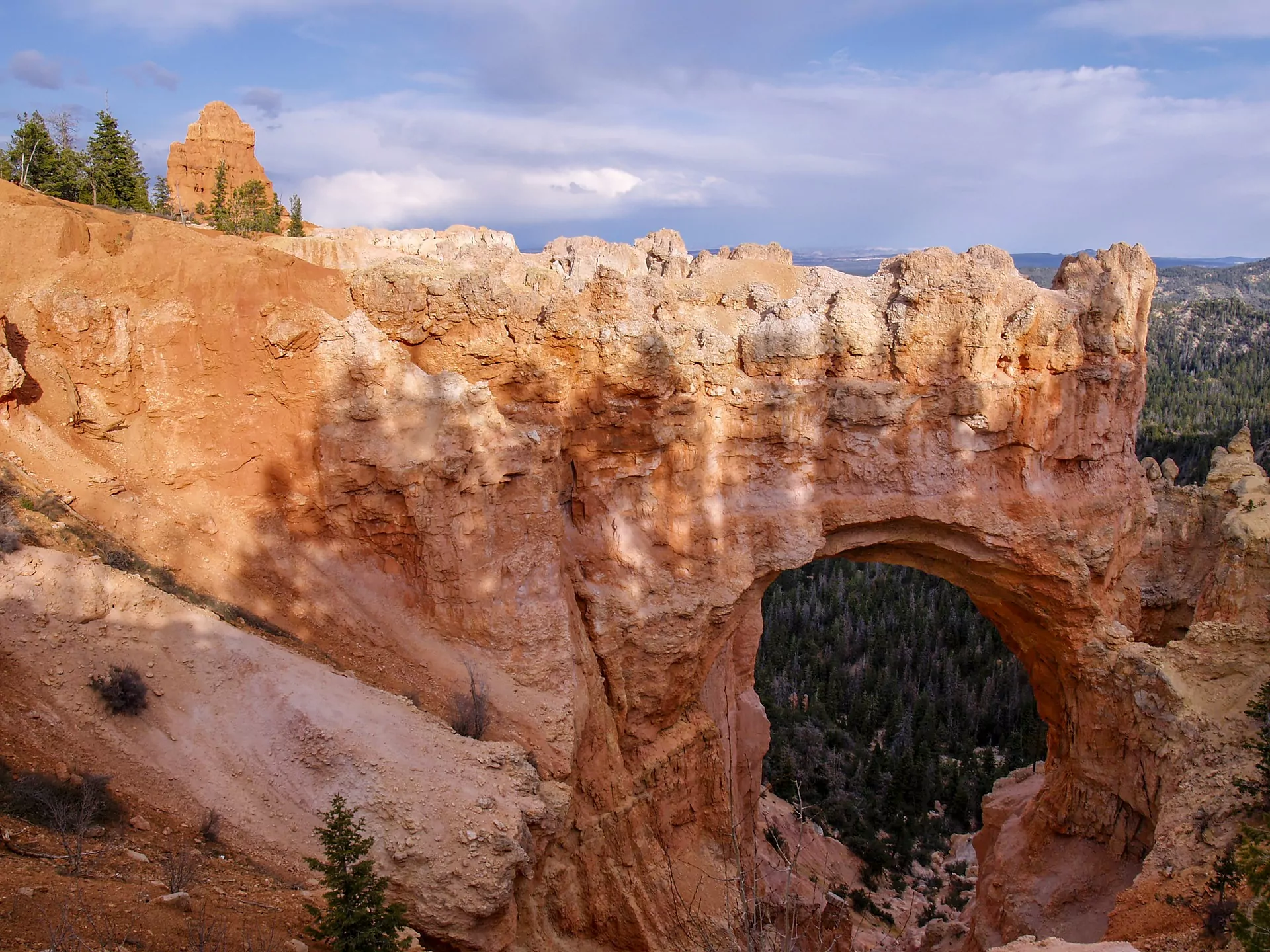 hiking in february
If you have never hiked in the winter before, it is essential that you are prepared for the conditions. Pack extra warm layers, hats, gloves, plenty of water, and snacks. Since Bryce Canyon is at a high elevation, the trail will either be covered with snow and/or ice in February. If the snow fell recently and is covering the trail, you'll need snowshoes. If the trail is icy, it is highly recommended to wear waterproof boots with spikes to avoid potential injuries.
When hiking Bryce Canyon in February, it's a good idea to get an early start so you have the most sunlight. One of the best winter hikes is the Rim Trail. It runs along the edge of Bryce Amphitheater for 5.5 miles with stunning views of the hoodoos, fins, and slot canyons. Keep in mind the 1.5-mile section between Inspiration and Bryce Points is closed during the winter. Enjoy blissful solitude in one of the most iconic areas of southern Utah.
Wildland Trekking offers private guided day hikes year-round. Let a local, knowledgeable guide teach you the natural and cultural history of Bryce Canyon while you take in the expansive views. Picnic lunch and trail snacks are provided. Be prepared to stay warm in winter weather conditions as these trips usually run 5-7 hours.
Winter backpacking in the park is permitted, but only the most experienced backpackers should venture out in these potentially dangerous conditions. Make sure to purchase a backcountry permit and check in with the Rangers at the Visitors Center to find out the latest trail conditions.
weather in February
Due to its high elevation, you can expect cold temperatures and snow in the month of February. The average high is 38 and the average low is 17 degrees Fahrenheit (3/-8 degrees Celsius). February snow accumulation is typically 18 inches on average, making it the snowiest month in the Park. Be prepared for winter conditions by bringing plenty of water, high-calorie snacks, hats, gloves, and plenty of warm layers.
join a guided hiking adventure
Booking a trip to Bryce Canyon National Park is the opportunity to experience one of the most scenic hiking vacations in the United States. The biggest advantage to booking a guided tour is that it will allow you to focus your energy entirely on enjoying this iconic area. Permits, local transportation (excluded on some day tours), meals, and gear are all figured out for you on a Wildland Trekking tour.
Wildland Trekking offers several options for guided inn-based and camping tours in the southern Utah area. You'll have the chance to see magnificent rock formations, learn about the cultural and natural history of the area, and enjoy some solitude all while having the adventure of a lifetime.
BRYCE CANYON ADVENTURE TOURS
About the Author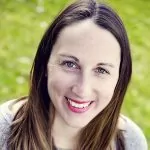 Erin McCarthy is a freelance writer and former Colgate University Outdoor Education Leader. When Erin isn't writing, she is exploring the mountains and rivers of the Greater Yellowstone Ecosystem. You can view her complete portfolio at www.erinannmccarthy.com.