Visiting Bryce Canyon in April
Learn about what to expect while visiting Bryce Canyon National Park in April (Written by Erin McCarthy)
Springtime in Bryce Canyon National Park is considered shoulder season in the American West — between short, dark winter days and long, bright summer days. Daytime temperatures climb into the 40s and 50s in April and the Park sees far fewer visitors than the summer. Since Bryce Canyon sits at a high elevation (8,000-9,100 feet) snowstorms in April are entirely possible. However, April in Bryce Canyon has warmer days too. Don't let the uncertain weather deter you— there is still plenty to do and see in Bryce Canyon. Read on for our recommendations for an April visit to one of southern Utah's most iconic places.
benefits of visiting bryce canyon in April
Since the visitor numbers in Bryce Canyon are lower in April, you can hike on the most scenic trails without the summer crowds. The popular Rim Trail travels around the canyon rim and you will likely have it all to yourself in April.
Another benefit of waiting out the winter months and choosing to visit Bryce Canyon in April is that more facilities open up, including more food options. The General Store and the dining room at Bryce Canyon Lodge both open back up in April.
Bryce Canyon National Park offers a variety of Ranger Programs in April. Listen to a talk about the geology of the Grand Staircase, or take a guided walk along the canyon rim to learn about the cultural history of the Park. If the snowpack allows, you can sign up for a ranger-led snowshoe hike around the canyon rim where you'll be provided snowshoes free of charge.
drawbacks of visiting in april
April in Bryce Canyon is a tricky month weather-wise. Spring snowstorms may produce heavy snowfall; closing roads and trails. However, there's also the possibility that there will be sunny, warm days. The biggest drawback of visiting Bryce Canyon in April is this unpredictability factor. The trails will be muddy, snowy, or icy, so plan accordingly. More than likely the roads in the Park will be completely open, but it's always a good idea to check the most current conditions.
things to do in april
The small number of visitors in April makes the popular trails in Bryce Canyon infinitely more enjoyable. Hiking or cross-country skiing are great options for activities in the month of April. Keep in mind that weather, road, and trail accessibility will dictate where you can hike.
If the main road is open, the Swamp Canyon Loop trail is a beautiful trail to hike in April. This trail is a 4-mile loop rated moderate due to its steep climbs. You'll travel through Ponderosa Pines and have incredible views of the red and pink cliffs. You may need snowshoes for this hike, but either way, make sure to have hiking boots or hiking shoes and synthetic (non-cotton) socks.
Cross-country skiing is another fun activity in April. Though the cross-country ski trails in Bryce Canyon National Park aren't groomed past March, the Nordic Center located in nearby Dixie National Forest has miles of beautifully groomed trails. If you need to rent skis, you can do so at Ruby's Inn. Keep in mind that you can hike or snowshoe on these trails, but be sure to avoid the groomed ski tracks.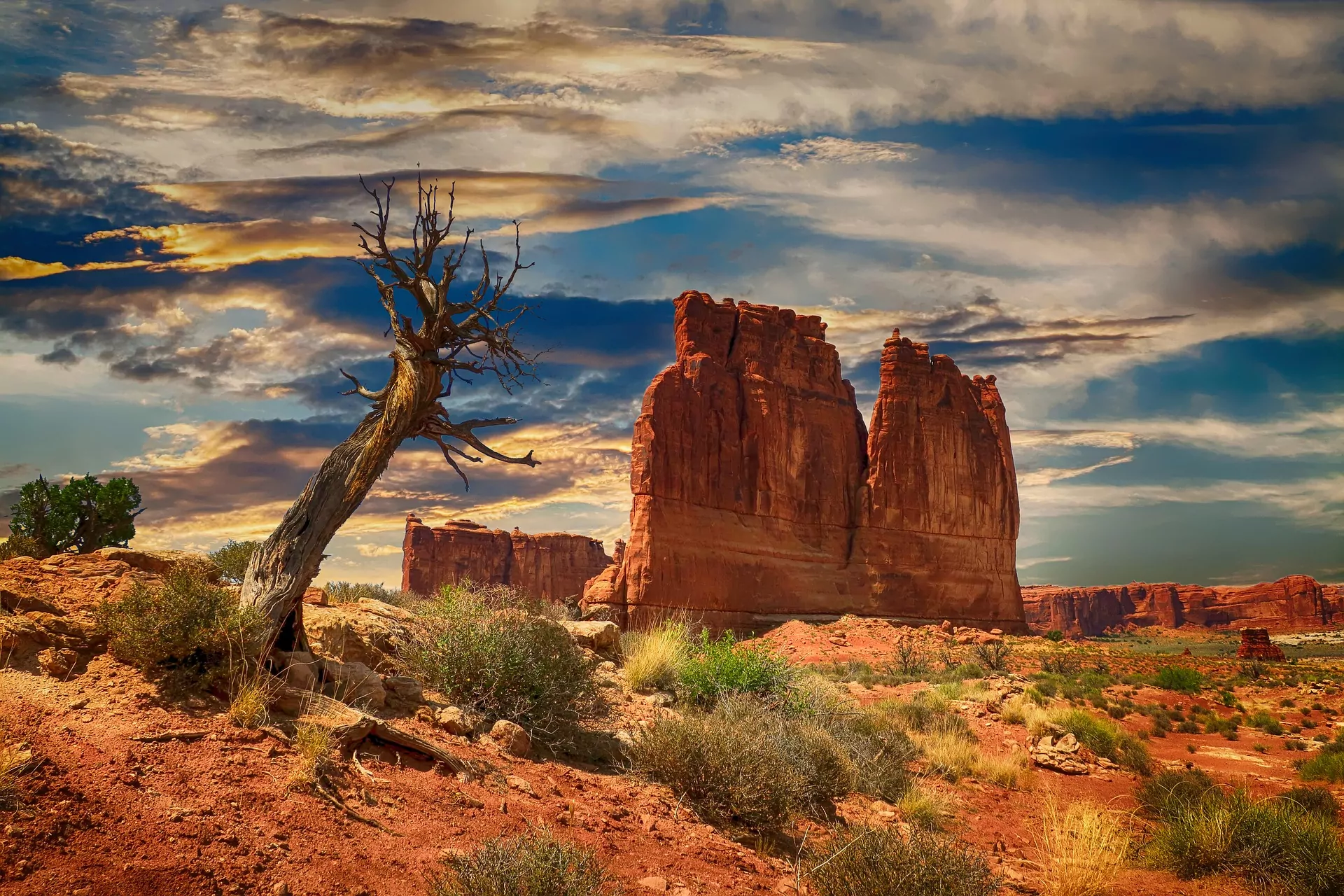 hiking in april
Since weather conditions can be unpredictable in April, it's important to be well-prepared for a hike this time of year. Waterproof or water-resistant outer layers will keep you warm and dry on the trail. If there is a significant amount of snow, you'll need snowshoes. If the snow has melted but ice remains on the trail, it is highly recommended to wear hiking boots or shoes with spikes to avoid potential injuries. In all situations, you'll need synthetic, wool/polyester blend socks. These socks will keep your feet insulated even if they get wet.
If there is a snowstorm in the Park, the main road will be closed for plows beyond the Bryce Amphitheater area. If that is the case, you can hike the Rim Trail or the Fairyland Loop trail. Both are spectacular trails that will be much less crowded in April.
Wildland Trekking offers three inn-based tours in April that will take you to Bryce Canyon, Escalante, and Zion National Park and then back to a beautiful lodge for a gourmet meal. There are also two camping tours if you'd rather sleep under the stars. All necessary gear will be provided— tents, sleeping bags, daypacks, and more. Both of these guided tour options help you to maximize your time in the Park and travel along some of the best trails with a knowledgeable, local guide.
Winter backpacking in the park is permitted, but only the most experienced backpackers should venture out in these conditions. Check-in with the rangers at the Visitor Center and make sure to purchase a backcountry permit.
weather in april
April in Bryce Canyon is quite variable. The average high is 54 and the average low is 29 degrees Fahrenheit (12/-1 degrees Celsius). April snow accumulation is typically 8 inches on average, significantly lower than March. It is important to be prepared for all weather conditions for a visit in April. When you hit the trail make sure to bring plenty of water, high-calorie snacks, and extra warm layers.
JOIN A GUIDED HIKING ADVENTURE
Booking a trip to Bryce Canyon National Park is the opportunity to experience one of the most scenic hiking vacations in the United States. The biggest advantage to booking a guided tour is that it will allow you to focus your energy entirely on enjoying this iconic area. Permits, local transportation (excluded on some day tours), meals, and gear are all figured out for you on a Wildland Trekking tour.
Wildland Trekking offers several options for guided inn-based and camping tours in the southern Utah area. You'll have the chance to see magnificent rock formations, learn about the cultural and natural history of the area, and enjoy some solitude all while having the adventure of a lifetime.
BRYCE CANYON ADVENTURE TOURS
About the Author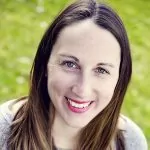 Erin McCarthy is a freelance writer and former Colgate University Outdoor Education Leader. When Erin isn't writing, she is exploring the mountains and rivers of the Greater Yellowstone Ecosystem. You can view her complete portfolio at www.erinannmccarthy.com.