Visiting Sedona in May
Learn all about what to expect visiting Sedona in May (Written by Erin McCarthy)
It likely comes as no surprise that one of the most desirable months to visit Sedona is May. Due to its elevation, the daytime temperatures creep into the high 70s and 80s and the nights are still cool. If you're a rock climber, hiker, or mountain biker, this is a wonderful time of year to hit the trails. Keep in mind that the spring months (March-May) are the most popular time to visit Sedona, so you will encounter crowds in most places (yes, even on trails). A visit to Sedona in May requires planning ahead and early starts to your days if you want to avoid the midday crowds. Read on for our complete guide to visiting Sedona in May —benefits, drawbacks, things to do, typical weather, and more!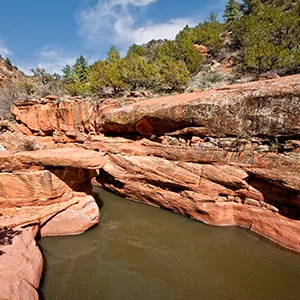 benefits of visiting in may
May is an extremely desirable time to visit Sedona. The weather is ideal for outdoor activities such as hiking, mountain biking, or rock climbing. The opportunities for exploring outside are among the top reasons people visit Sedona. If you choose to visit in May, you can fill your days with adventure in beautiful conditions.
drawbacks of VISITING in may
The biggest drawback to visiting Sedona in May is the crowded trails. If you prefer a quieter time, aim for the winter months. However, if May is your most desired time for a visit it's a good idea to get to the trailheads early. Plan ahead for lodging arrangements and restaurant reservations for a May visit as well.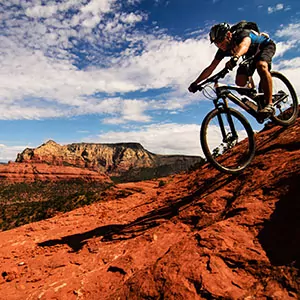 things to do in may
There is no shortage of things to do in May in Sedona — the weather is ideal for getting outside. Below are some options for things to do in May:
Cinco De Mayo Celebration: This festival is held annually the weekend before May 5th (Cinco de Mayo) and is a celebration of Mexican culture and heritage.
Join the Red Rock Rumble: A five-mile trail run through Sedona's beautiful Posse Ground Park held at the end of May.
Go Rock Climbing: Sedona sits on the southern end of the Colorado Plateau, with endless sandstone spires perfect for rock climbing. If you're looking for a guided rock climbing tour, check out Center Focus Experiences. Guided rock climbing trips are an opportunity to be up close and personal with nature, all while getting some exercise and having the adventure of a lifetime. If you've never rock climbed before, not to worry. There are trips for all ages and experience levels. If you have rock climbed before, but you find yourself in Sedona without the extensive gear or the expert knowledge of the surrounding area, consider booking a trip with a guide.
Go Mountain Biking: Imagine yourself experiencing the landscape of Sedona on two wheels— the wind in your hair and the open road before you; peering up at the red rocks towering above and flying through desert canyons. This is an exhilarating way to experience the desert landscape of Sedona. Nearby Bike & Bean has rentals available. You can even enjoy an espresso while you wait for your bike! If you are seeking to hit the trails check out the Mountain Bike Project, an extensive resource of trails rated by difficulty, distance, and elevation. If you're looking to book a guided mountain biking tour, there are options for every skill level. Hermosa Tours offers half-day and full-day private mountain biking tours in Sedona based on ability level from beginner to expert and everything in between. 360 Adventures offers solely beginner tours which typically are two hours in length.
Take a Jeep Tour: One of the more popular ways for adventure seekers to see the landscape of Red Rock Country is by taking a guided Jeep tour. There are several local companies that organize private Jeep tours. A guided Jeep tour through Sedona is the chance to take an exhilarating trip through the desert canyons and red rocks. Leave the driving up to someone else, the views will be all your own. Pink Adventure Tours is a popular company that offers several tour options in the Sedona area including Broken Arrow, Diamondback Gulch, and the Honanki Heritage Site to see ancient ruins of the Sinagua people. A Day in the West, the oldest family-owned Jeep Tour company in Arizona offers private Jeep tours and combination Jeep and horseback riding tours as well.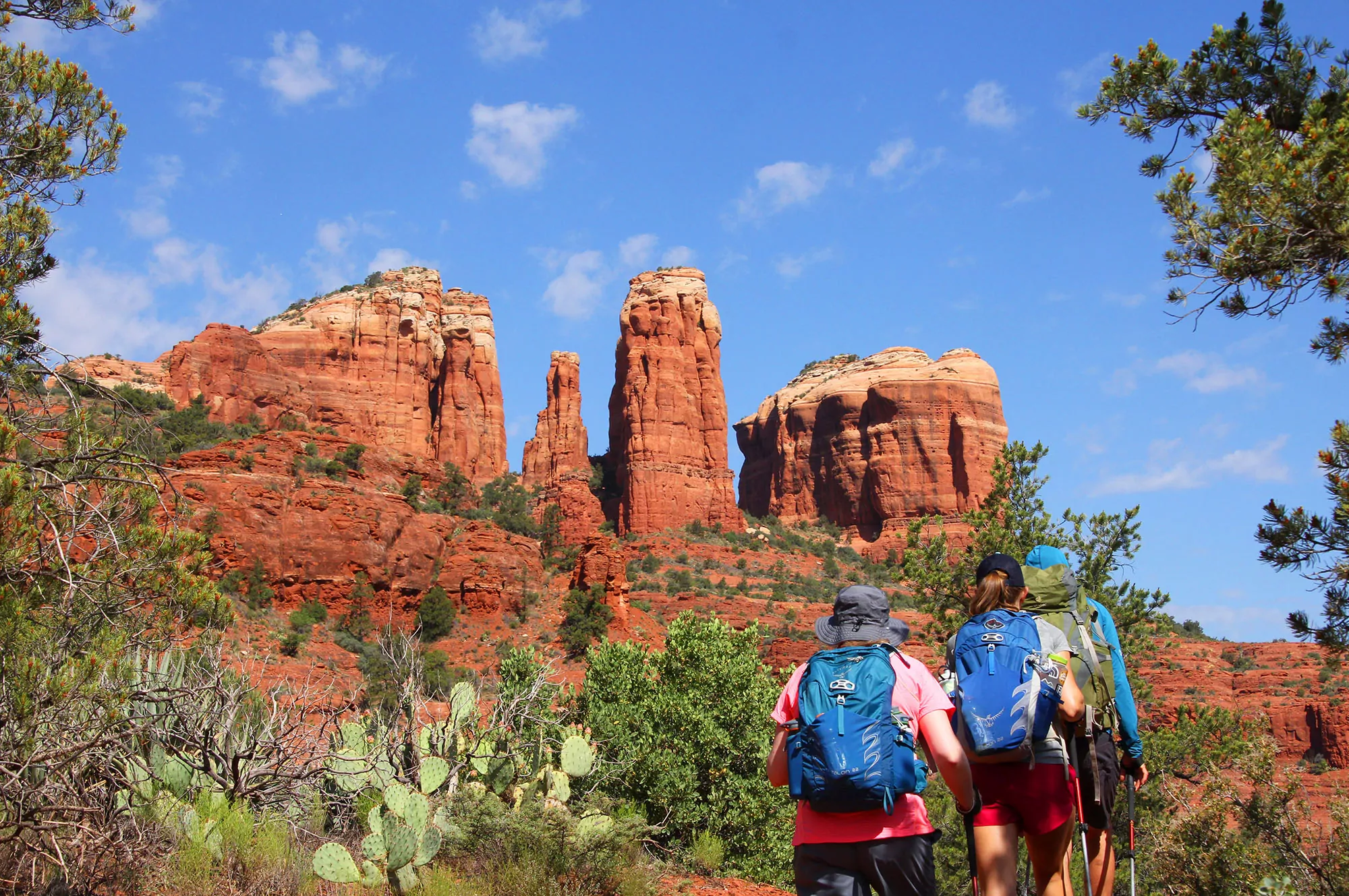 hiking in may
One of the best ways to experience Red Rock Country in the spring is by hiking or backpacking through the desert canyons. If you're looking for hiking trails on your own, check out our list of top ten hikes in Sedona. On the other hand, guided hiking trips provide an opportunity to learn about the natural and cultural history of Sedona, and take care of the planning and logistics for you.
Wildland Trekking offers several options for getting outside and exploring northern Arizona. Choose from an inn-based tour of Sedona and the Grand Canyon, or a camping-based tour to see the best local sights in and around Sedona. These trips take you out to see the sights and then back to either a cozy, rustic lodge; or a spacious basecamp complete with a gourmet fireside dinner. If you're seeking more of a backcountry experience, choose a guided backpacking trip of Red Rock Country, explore the high desert canyons by day, and have a restful night's sleep under the "dark skies" of Sedona.
Choosing a guided tour allows you to leave the planning up to someone else —permits, lodging, meals, and transportation (excluded on some day trips) are all provided. When the stress of trip and meal planning are erased, you'll spend your time and energy completely enjoying yourself in some of the most iconic places in the southwest United States.
weather in may
The average high in Sedona in May is 82°F (28°C) and the average low is 49°F (9°C). The average monthly precipitation is 0.71 inches. The weather in May is ideal for getting outside— warm days and cool nights are perfect for a backpacking trip or even a day hike.
JOIN A GUIDED HIKING ADVENTURE
Sedona is home to some of the Western United States' most iconic and scenic hiking vacations. Wildland Trekking offers trips that highlight the must-see features of Sedona and the Grand Canyon: other-worldly rock formations, views, solitude, adventure, and fascinating natural and cultural interpretation.
Guided Sedona treks are all-inclusive which covers permits; local transportation (excluded on some day tours); meals; equipment; safety systems and professional hiking/wilderness guides; all of which allow visitors to maximize their time in Sedona and focus entirely on enjoying Red Rock Country.
ABOUT THE AUTHOR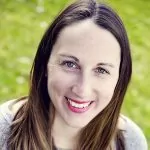 Erin McCarthy is a freelance writer and former Colgate University Outdoor Education Leader. When Erin isn't writing, she is exploring the mountains and rivers of the Greater Yellowstone Ecosystem. You can view her complete portfolio at www.erinannmccarthy.com.