Visiting Sedona in October
Learn all about what to expect visiting Sedona in October (Written by Erin McCarthy)
A close rival to April and May, October is one of the best months to visit Sedona. The weather has cooled off a bit from the scorching summer heat and there are several popular annual events that take place in October. This combination makes October a desirable time to visit for many people. If you decide to visit in October, you'll likely need to plan ahead as far as lodging, restaurants, and tickets for events (more on that below). Read on for our complete guide to visiting Sedona in October—benefits, drawbacks, things to do, and more!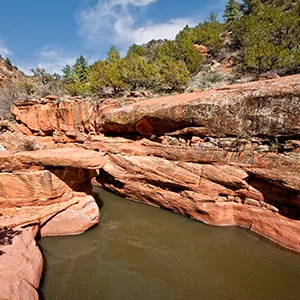 BENEFITS OF VISITING IN OctoBER
The weather in October is ideal for outdoor activities such as hiking, mountain biking, or rock climbing. The opportunities for exploring outside are among the top reasons people visit Sedona. If you're seeking out other things to do besides outdoor activities, October is a great month to visit because there are several events that ring in the fall season and celebrate the vibrant arts scene in Sedona.
DRAWBACKS OF VISITING IN octoBER
The biggest drawback to visiting Sedona in October is that the trails will be crowded. If you prefer a quieter time, aim for the winter months. If October is the best time for you to visit Sedona it's a good idea to get to the trailheads early. Plan ahead for lodging arrangements and restaurant reservations for a October visit as well.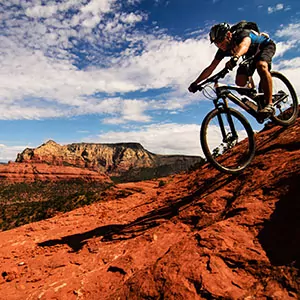 THINGS TO DO IN octoBER
October is a busy month in the city of Sedona. Below, you'll find a list of the annual events in Sedona as well as opportunities for outdoor adventure:
Annual October Events in Sedona:
Sedona Arts Festival: A zero waste event, admission supports arts education and scholarships in the community. Over 100 artists display their work, sculpture, jewelry, glass, ceramics and much more. More details, including ticket information can be found here.
Slide Rock Fall Fest: Slide Rock State Park has its roots in being a working apple orchard, and this festival celebrates all things autumnal. Held annually in October, learn about blacksmithing and beekeeping. It's fun for the whole family!
Red Rocks Oktoberfest: Grab your favorite stein and celebrate Oktoberfest! This event features craft beer, food, and music and is produced by the Rotary Club of Sedona Red Rocks.
Sedona Rock, Gem, and Jewelry Show: This annual event features rare fossils, crystals, and gemstone jewelry. It is a benefit for the Sedona Gem & Mineral Club, a local nonprofit.
Fall Arts and Crafts Show: Held at the Sedona Heritage museum, this is a classic arts and crafts show featuring local artists.
Fall Open Studios: This is a unique chance to meet artists in their private studios. This event is self-guided and takes place over the last weekend in October.
Marigold Mural Project and Dia De Los Muertos: These two events take place at the Tlaquepaque Arts & Shopping Village. It's a day of remembrance and a celebration of the life of those who have passed. The Mural Project is a creative space open to contributions to honor lost loved ones.
Outdoor Activities:
Rock Climbing: Sedona sits on the southern end of the Colorado Plateau, with endless sandstone spires perfect for rock climbing. If you're looking for a guided rock climbing tour, check out this local outfitter. Guided rock climbing trips are an opportunity be up close and personal with nature, all while getting some exercise and having the adventure of a lifetime. If you've never rock climbed before, not to worry. There are trips for all ages and experience levels. If you have rock climbed before, but you find yourself in Sedona without the extensive gear or the expert knowledge of the surrounding area, consider booking a trip with a guide.
Mountain Biking: Imagine yourself experiencing the landscape of Sedona on two wheels— the wind in your hair and the open road before you; peering up at the red rocks towering above and flying through desert canyons. This is an exhilarating way to experience the desert landscape of Sedona. Nearby Bike & Bean has rentals available. You can even enjoy espresso while you wait for your bike! If you are seeking to hit the trails check out the Mountain Bike Project, an extensive resource of trails rated by difficulty, distance, and elevation. If you're looking to book a guided mountain biking tour, there are options for every skill level. Hermosa Tours offers half day and full day private mountain biking tours in Sedona based on ability level from beginner to expert and everything in between. 360 Adventures offers solely beginner tours which typically are two hours in length.
Guided Jeep Tours: One of the more popular ways for adventure seekers to see the landscape of Red Rock Country is by taking a guided Jeep tour. There are several local companies that organize private Jeep tours. A guided Jeep tour through Sedona is the chance to take an exhilarating trip through the desert canyons and red rocks. Leave the driving up to someone else, the views will be all your own. Pink Adventure Tours is a popular company that offers several tour options in the Sedona area including Broken Arrow, Diamondback Gulch, and the Honanki Heritage Site to see ancient ruins of the Sinagua people. A Day in the West, the oldest family-owned Jeep Tour company in Arizona offers private Jeep tours and combination Jeep and horseback riding tours as well.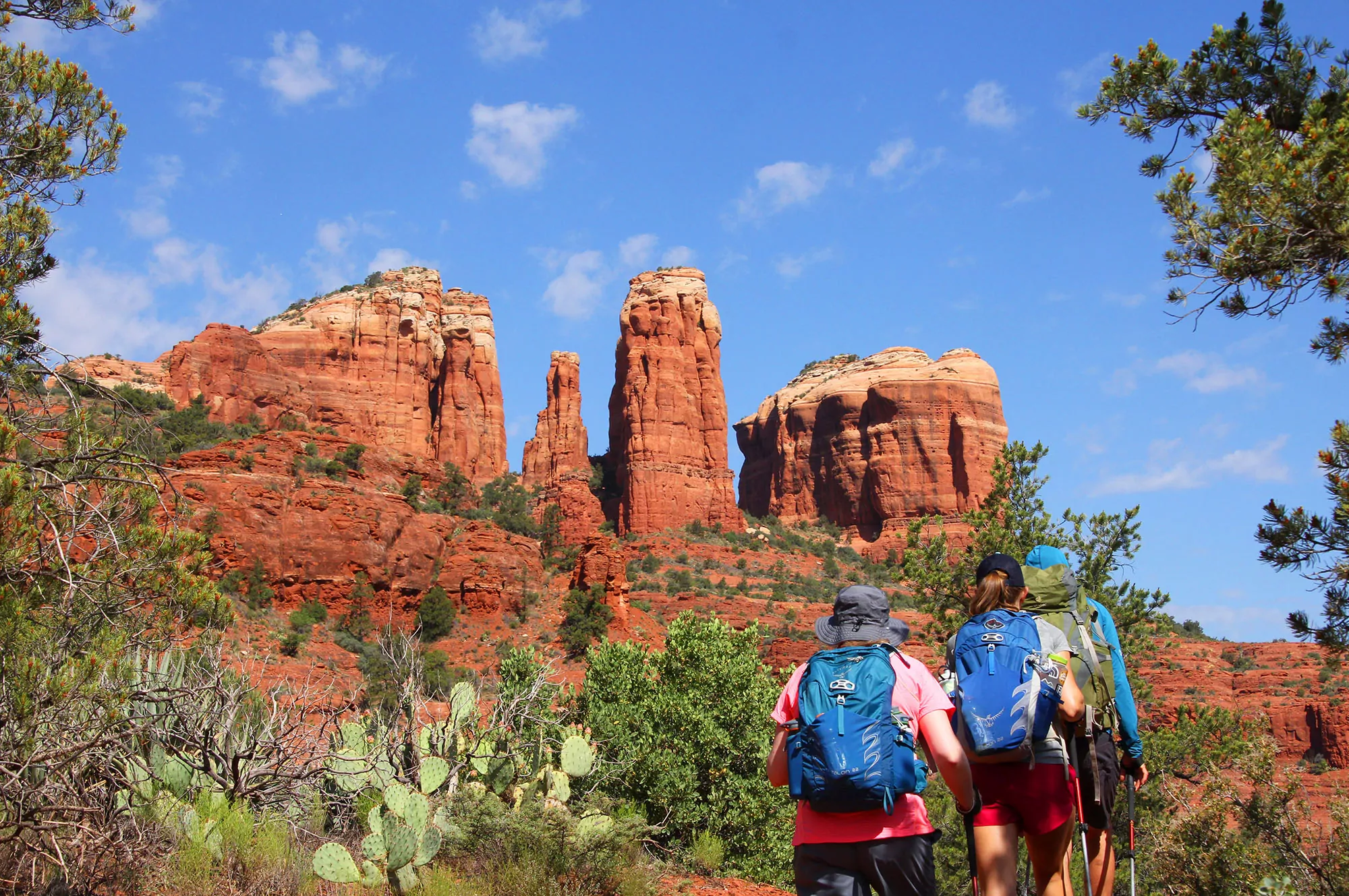 HIKING IN octoBER
One of the best ways to experience Red Rock Country in the fall is by hiking or backpacking through the desert canyons. If you're looking for hiking trails on your own, check out our list of top ten hikes in Sedona. On the other hand, guided hiking trips provide an opportunity to learn about the natural and cultural history of Sedona, and take care of the planning and logistics for you.
Wildland Trekking offers several options for getting outside and exploring northern Arizona. Choose from an inn-based tour of Sedona and the Grand Canyon, or a camping-based tour to see the best local sights in and around Sedona. These trips take you out to see the sights and then back to either a cozy, rustic lodge; or a spacious basecamp complete with a gourmet fireside dinner. If you're seeking more of a backcountry experience, choose a guided backpacking trip of Red Rock Country, explore the high desert canyons by day and have a restful night's sleep under the "dark skies" of Sedona.
Choosing a guided tour allows you to leave the planning up to someone else —permits, lodging, meals, and transportation (excluded on some day trips) are all provided. When the stress of trip and meal planning are erased, you'll spend your time and energy completely on enjoying yourself in some of the most iconic places in the southwest United States.
WEATHER IN october
The average high in Sedona in October is 77°F (25°C) and the average low is 48°F (9°C). The average monthly precipitation is 1.65 inches. The weather in October is ideal for getting outside— warm days and cool nights are perfect for a backpacking trip or even a day hike.
JOIN A GUIDED HIKING ADVENTURE
Sedona is home to some of the Western United States' most iconic and scenic hiking vacations. Wildland Trekking offers trips that highlight the must-see features of Sedona and the Grand Canyon: other-worldly rock formations, views, solitude, adventure, and fascinating natural and cultural interpretation.
Guided Sedona treks are all-inclusive which covers permits; local transportation (excluded on some day tours); meals; equipment; safety systems and professional hiking/wilderness guides; all of which allows visitors to maximize their time in Sedona and focus entirely on enjoying Red Rock Country.
ABOUT THE AUTHOR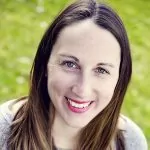 Erin McCarthy is a freelance writer and former Colgate University Outdoor Education Leader. When Erin isn't writing, she is exploring the mountains and rivers of the Greater Yellowstone Ecosystem. You can view her complete portfolio at www.erinannmccarthy.com.