Sedona Inn-Based Hiking Tours
On our inn-based hiking tours you can sit back and relax while we take care of everything. Your only "job" is absorbing and enjoying all Sedona's red rock country has to offer!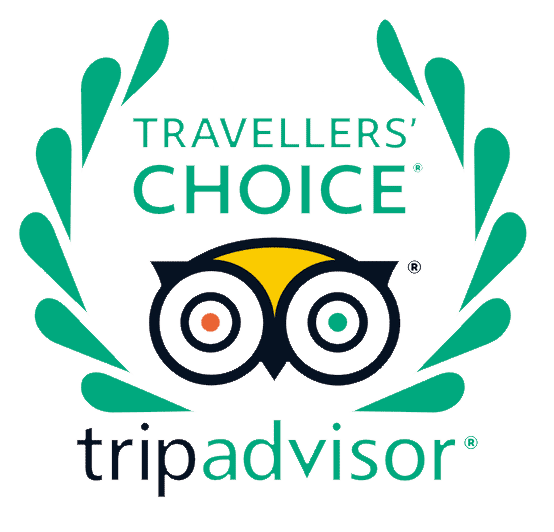 An Inn-based Sedona Hiking Tour is a fantastic way to experience this high desert region renowned for its stunning red rock cliffs, spring-fed creeks, spires, supernatural mysteries, amazing restaurants, and exquisite resorts. Options include 3-day tours you can easily fit over a long weekend or 4-day tours that will fill up a week with hiking, exploring, learning and living it up in the evenings. Either way, it will be a vacation you'll never forget! We provide fantastic guides/naturalists, top-of-the-line gear, fantastic meals, local transportation (originating and ending in Sedona), lodging and a total commitment to fun, safety, education and comfort.
Sit back and relax while we take care of everything. Your only "job" is absorbing, learning about and enjoying all the Sedona Red Rock Country has to offer.
Give us a call at 1-800-715-HIKE (4453) to learn more about any of our Inn-based Sedona hiking tours!
Wildland Trekking is a permittee of the USFS, Red Rock Ranger District.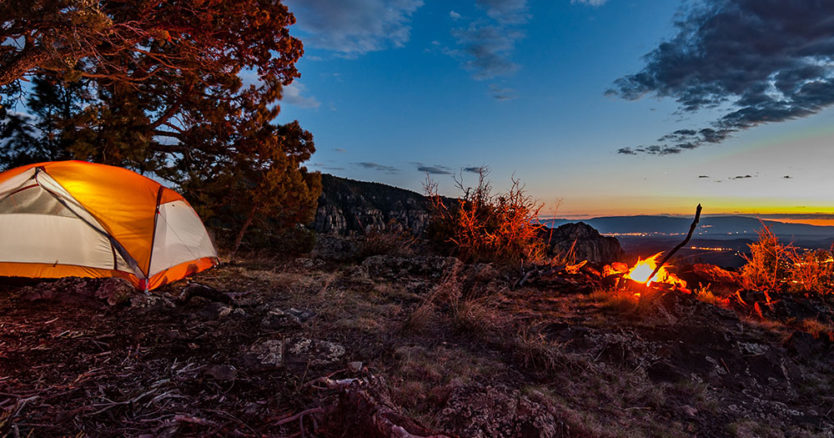 Sedona Backpacking Trips
Hike deep into the Red Rock Country of Sedona with everything you need in your backpack (provided by us). Experience breathtaking scenery, camp under the stars, enjoy fantastic backcountry cuisine prepared by your guide, watch for wildlife, learn about the fascinating natural and cultural history of Northern Arizona, and challenge yourself physically. All Sedona backpacking tours include nearly all your gear, meals, local transportation and a professional backpacking guide.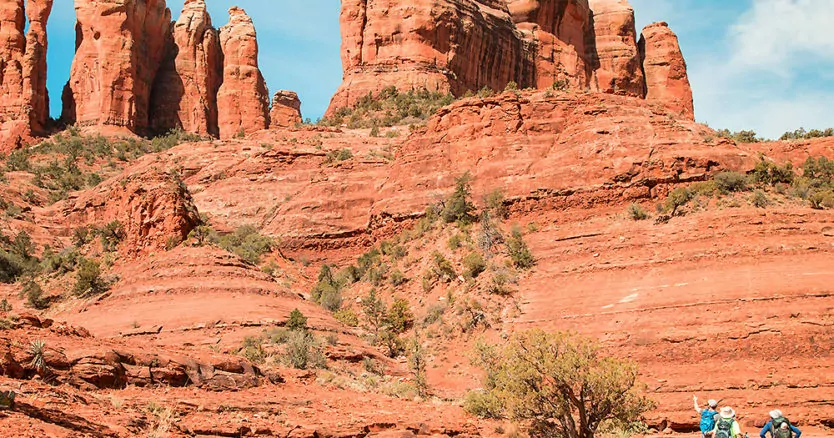 Sedona Basecamp Tours
Our Red Rock Basecamp Tours are opportunities to enjoy the great outdoors and famous Sedona Red Rock Country from the comfort of a scenic, private campground. We'll leave camp each day and embark on a series of day hikes that hit the highlights of the amazing Sedona area. We'll hike to desert peaks, spring-fed creeks, deep canyons, expansive viewpoints, excellent areas for desert wildlife, and more. Each evening we'll return to camp for showers, great outdoor meals, and campfires!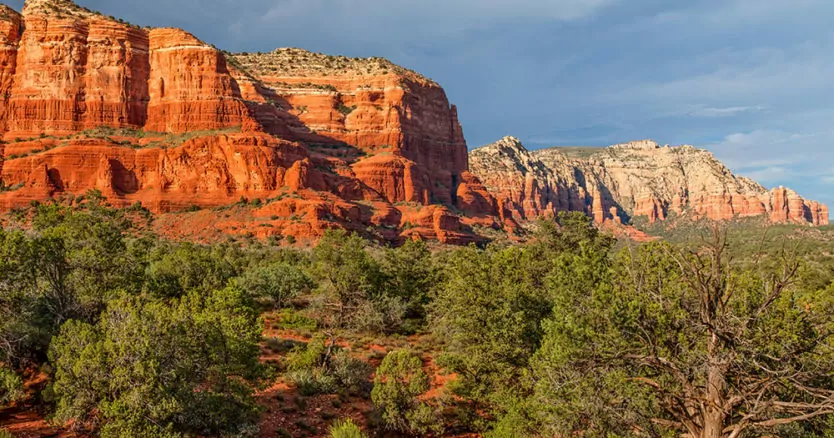 Sedona Day Hike Tours
Make the most of your day (or days) in Sedona on a guided day hike tour through spectacular Red Rock Country! Learn about the amazing natural and cultural history of the Sedona area, enjoy the peace of mind that results from hiking with a local expert, let us take care of the gear and food, and hear amazing stories that have taken place throughout Northern Arizona. All Sedona day hike tours include use of a backpack, trekking poles and crampons (in winter); snacks and lunch; and a professional Sedona hiking guide.
MORE ABOUT SEDONA INN-BASED TOURS
WHY A SEDONA INN-BASED HIKING VACATION?
Picture yourself hiking deep into the red rock country surrounding Sedona, Arizona, discovering canyons, stunning desert vistas, sandstone towers and learning about the amazing geology and human history of the area. Then, after a day of unforgettable hiking, returning to hand-picked, local lodging and fantastic Sedona eateries. Then maybe a moon-lit walk to a viewpoint in town that is a must-see spot. Now imagine 3 or 4 days of this – soaking up the Arizona sun and the beauty and tranquility of Sedona just long enough it seeps into your soul. And you take some of it home with you. That's the way to enjoy a Sedona hiking vacation.
IS SEDONA A HIKING DESTINATION LIKE NATIONAL PARKS?
The short answer is 'absolutely.' While Sedona is not a national park, it is surrounded by national forest, which is another form of federally protected natural landscapes. The Sedona area is also home to wilderness areas, which are designated roadless to preserve their wildness and pristine nature. Perhaps most importantly, Sedona is as special and beautiful as many of America's national parks. It is a world-class hiking destination.
DO I NEED A HIKING GUIDE IN SEDONA?
Hiking guides provide tremendous value in Sedona. Because of the sheer number of Sedona hiking trails, a guided tour allows you to maximize your visit by only doing the best ones. Sedona can also get quite crowded, and so knowing how and when to hike to optimize the solitude is a huge added benefit. Sedona is a desert environment without an abundance of water, and every year hundreds of hikers get into trouble in Northern Arizona by not understanding the environment. Guides raise the level of safety so guests can go for it and push their limits. Also, guides can bring an area to life through their personal passion, their knowledge and through enhancing guests' 'sense of place' by conveying natural and cultural history, fascinating local stories, and pointing out important landmarks.
SEDONA VISITOR INFORMATION
TIPS FOR VISITING SEDONA