Sedona Day Hikes
Maximize your time in Sedona by embarking on a day hike tour with one of our expert guides! Enjoy the assurance that comes with hiking with a guide who knows the area!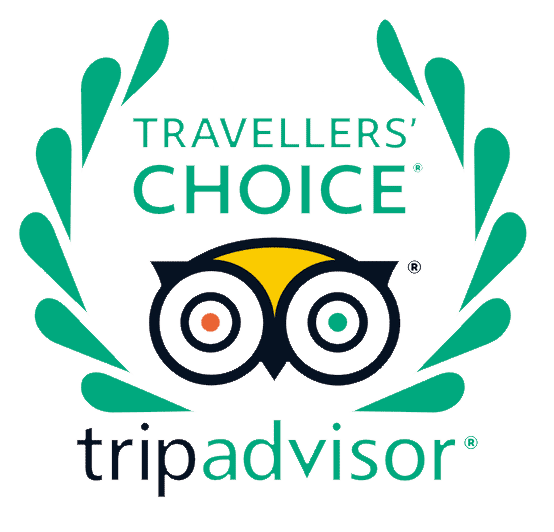 Taking a full day to hike in, and learn about, the Red Rock wonderland of Sedona is something you'll never forget! Join us for a guided day hike deep into the canyons of this truly spectacular area! Our day hike tours will take you to the sandstone towers, hidden canyons, spires, viewpoints, spring-fed creeks, mountain tops and geologic wonders of this breathtaking natural area. You'll learn about the phenomenal natural and cultural history of the area, which includes geological, ecological, and cultural wonders.
All Sedona day hikes include a professional Sedona hiking guide/naturalist, use of a backpack and trekking poles, snacks and a picnic lunch. We offer 6 options, each a distinct, hand-picked adventure to highlight amazing aspects of Sedona. If you're interested in multiple hikes, you might consider joining one of our Sedona Backpacking Trips or Inn-based Sedona Hiking Tours. Give us a call at 800-715-HIKE (4453) to learn more or book your hike today!
Wildland Trekking is a permittee of the USFS, Red Rock Ranger District.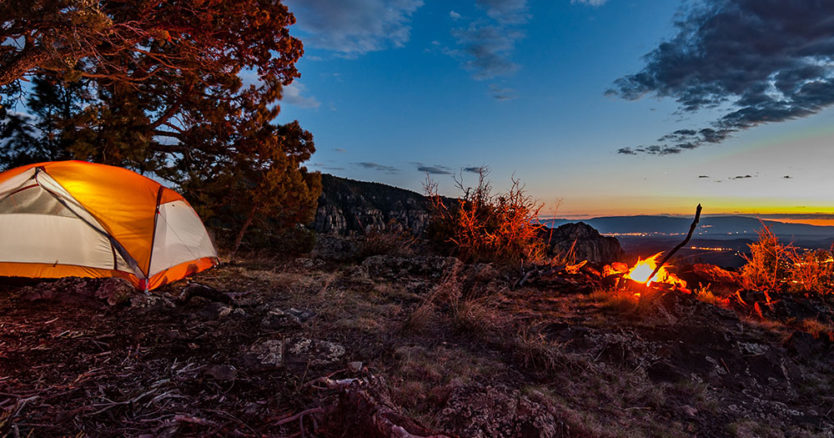 Sedona Backpacking Trips
Hike deep into the Red Rock Country of Sedona with everything you need in your backpack (provided by us). Experience breathtaking scenery, camp under the stars, enjoy fantastic backcountry cuisine prepared by your guide, watch for wildlife, learn about the fascinating natural and cultural history of Northern Arizona, and challenge yourself physically. All Sedona backpacking tours include nearly all your gear, meals, local transportation and a professional backpacking guide.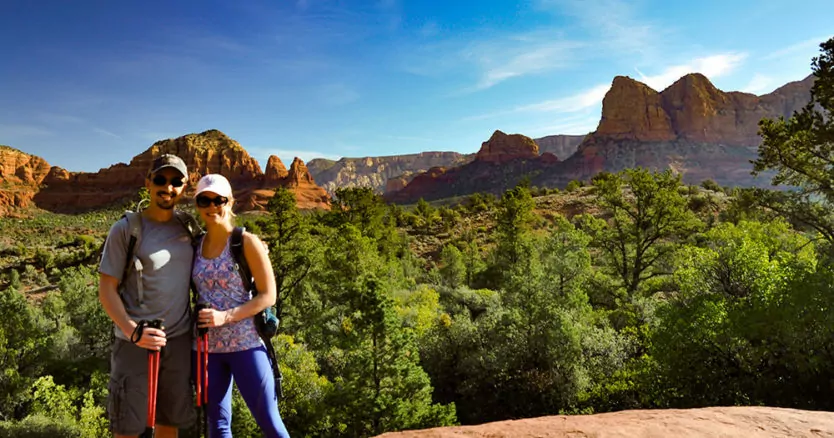 Sedona Inn-based Tours
Hike Sedona in style! Join us for an inn-based hiking tour to the best of Sedona's natural wonders. All trips include spectacular day hikes by day and luxury accommodations and wonderful dining each evening! Our hikes take us to amazing views, deep canyons, wonderful rock formations, and unique desert wildlife habitat. All inn-based Sedona hiking tours include local transportation, lodging, meals, and a professional Sedona hiking guide.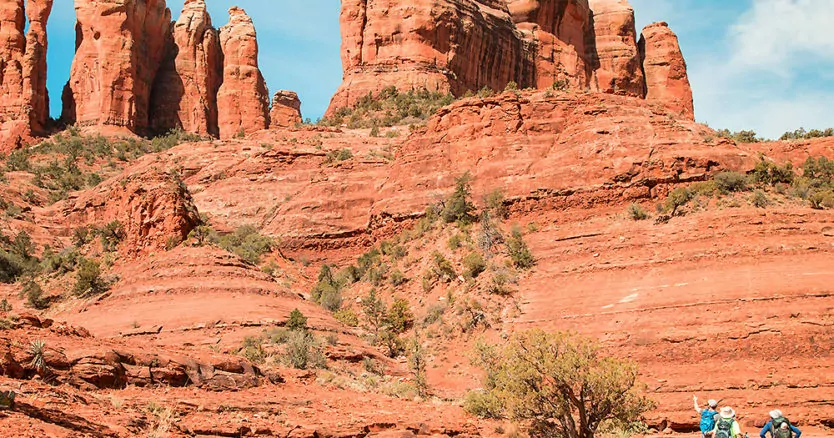 Sedona Basecamp Tours
Our Red Rock Basecamp Tours are opportunities to enjoy the great outdoors and famous Sedona Red Rock Country from the comfort of a scenic, private campground. We'll leave camp each day and embark on a series of day hikes that hit the highlights of the amazing Sedona area. We'll hike to desert peaks, spring-fed creeks, deep canyons, expansive viewpoints, excellent areas for desert wildlife, and more. Each evening we'll return to camp for showers, great outdoor meals, and campfires!
MORE ABOUT SEDONA DAY HIKES
WHY A DAY HIKE IN SEDONA?
Sedona, Arizona and the surrounding red rock landscape offers an abundance of outdoor activity options for adventurous travelers. But hiking stands alone in its ability to initimately connect guests with the magic of Sedona. Picture yourself hiking beneath a huge Southwest sky with towering sandstone buttes, pinnacles, formations, towers and mesas all around you. We're literally hiking in the footsteps of ancient peoples as we explore the geology, ecology, and beauty of Northern Arizona's high desert canyons. Some of our hikes summit desert peaks, others traverse extended canyons or visit desert oases. All are incredible days that include gear, snacks, lunch and transportation.
WILDLAND TREKKING DAY HIKE EXPERIENCE
Going on a day hike with Wildland Trekking is a choice thousands of people make every year in national parks and wild lands all across the United States and the world. Sedona, while not a national park, is an area that deserves your full attention to make the most of it. Our guides pick you up at your hotel; provide you with a backpack and trekking poles; keep you energeized with tasty snacks and a picnic lunch; and act as your host, guide, and educator in one of America's most amazing natural landscapes. Sedona's amazing wilderness will come to life through the guide's knowledge, passion, and love for the area!
GRAND CANYON HIKING TOURS FROM SEDONA
Most of our day hikes explore the canyon country around the town of Sedona, but we also offer tours that go to the Grand Canyon from Sedona. We have a 2-day hiking package that visits Grand Canyon one day, and Sedona the next. This tour includes transportation both days. And our Grand Canyon Discovery Tour is a 1-day (full day) tour from Sedona or Flagstaff to the Grand Canyon. Finally, we have a multi-day inn-based tour that includes two day hikes near Sedona, two day hikes in Grand Canyon, lodging, all your meals, transportation and more!
Sedona VISITOR INFORMATION
TIPS FOR VISITING sedona