Sedona Backpacking Trips
Get away from the hustle and bustle of Sedona on a guided backcountry adventure where we sleep under the stars, explore the magic of Red Rock Country, and soak up the heart of Sedona.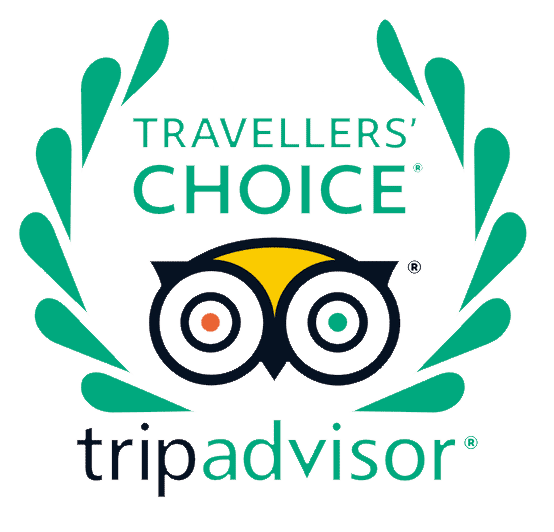 Our Sedona backpacking trips focus on the stunning red rock wilderness and high desert canyons surrounding the spectacular town of Sedona, Arizona. This naturally stunning wilderness comprises a unique landscape of classic Sedona red rock, deep canyons cut through ancient geologic layers, fascinating evidence of the cultures that once called this area home, and wonderful arches, spring-fed creeks, spires, mesas and other natural features. Sleep under the stars, explore ancient canyons, learn about the amazing natural and cultural history of the area, drink from pristine creeks, enjoy our exquisite backcountry cuisine and leave knowing you've had an unforgettable Sedona adventure!
Check out our list of Sedona backpacking tour options and give us a call at 1-800-715-HIKE (4453) to request more information or reserve a spot!
Wildland Trekking is a permittee of the USFS, Red Rock Ranger District.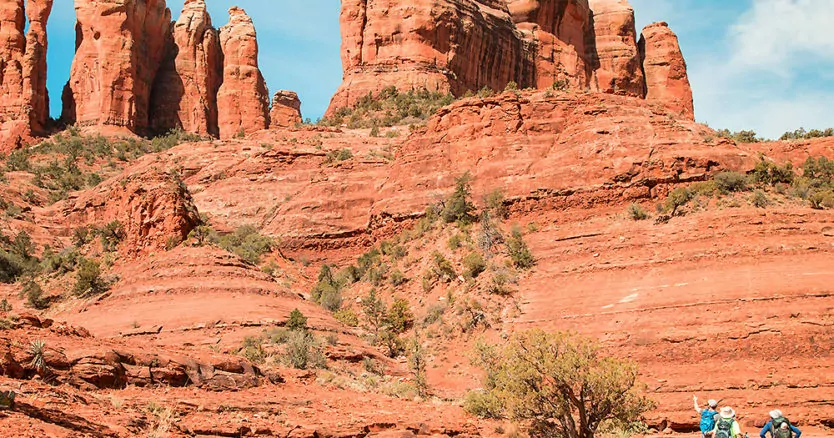 Sedona Basecamp Tours
Our Red Rock Basecamp Tours are opportunities to enjoy the great outdoors and famous Sedona Red Rock Country from the comfort of a scenic, private campground. We'll leave camp each day and embark on a series of day hikes that hit the highlights of the amazing Sedona area. We'll hike to desert peaks, spring-fed creeks, deep canyons, expansive viewpoints, excellent areas for desert wildlife, and more. Each evening we'll return to camp for showers, great outdoor meals, and campfires!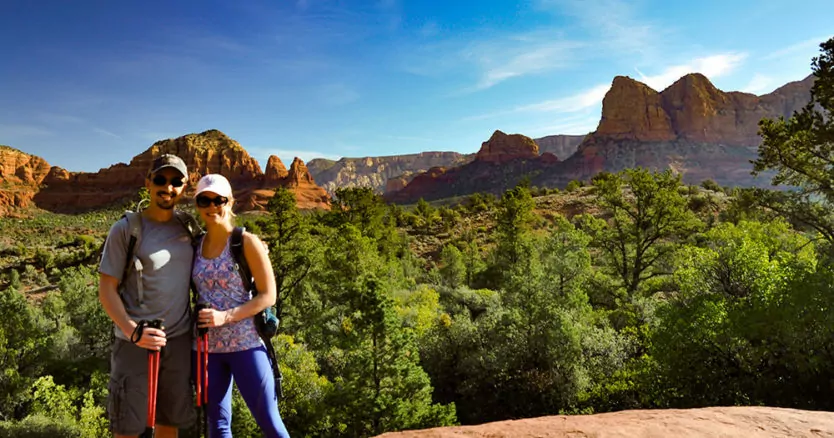 Sedona Inn-based Tours
Hike Sedona in style! Join us for an inn-based hiking tour to the best of Sedona's natural wonders. All trips include spectacular day hikes by day and luxury accommodations and wonderful dining each evening! Our hikes take us to amazing views, deep canyons, wonderful rock formations, and unique desert wildlife habitat. All inn-based Sedona hiking tours include local transportation, lodging, meals, and a professional Sedona hiking guide.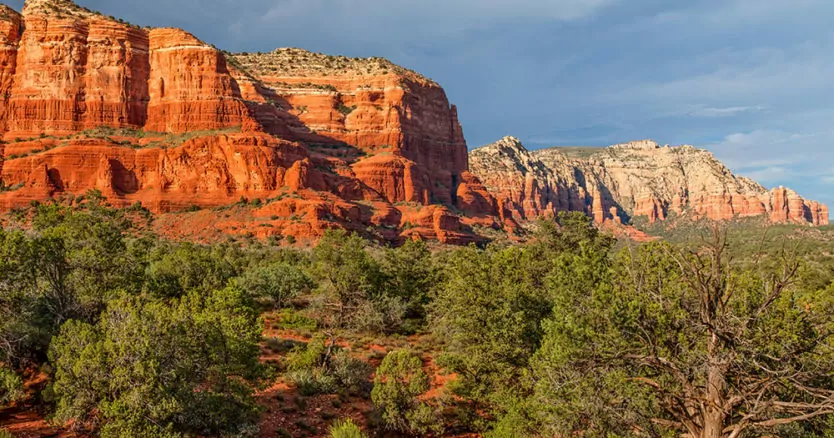 Sedona Day Hike Tours
Make the most of your day (or days) in Sedona on a guided day hike tour through spectacular Red Rock Country! Learn about the amazing natural and cultural history of the Sedona area, enjoy the peace of mind that results from hiking with a local expert, let us take care of the gear and food, and hear amazing stories that have taken place throughout Northern Arizona. All Sedona day hike tours include use of a backpack, trekking poles and crampons (in winter); snacks and lunch; and a professional Sedona hiking guide.
Sedona VISITOR INFORMATION
TIPS FOR VISITING sedona