Visiting Sedona in April
Learn all about what to expect visiting Sedona in April (Written by Erin McCarthy)
April is one of the most beautiful months to visit Sedona. The desert wildflowers are blooming and the daytime temperatures creep into the 70s. It is ideal weather for getting outside and breaking a sweat. Sedona is home to countless trails where you can marvel at the red rock canyons. With 278 days of sunshine annually, it's a near guarantee you'll catch some rays. Springtime in Sedona is the most popular time of year to visit, so keep in mind you will be visiting with many others. Read on for our complete guide to visiting Sedona in April — benefits, drawbacks, things to do, and more!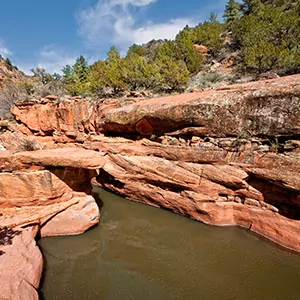 benefits of visiting in April
The biggest benefit to an April visit to Sedona is the spring weather. It is ideal for outdoor activities such as hiking, mountain biking, or rock climbing. Most people choose to visit Sedona because of these activities. Hiking, biking, or climbing the red rock canyons amongst the desert wildflowers is not to be missed.
drawbacks of visiting in april
The biggest drawback of visiting Sedona in April is the guarantee of crowded trails. Springtime is the most popular time to visit Sedona, so in April, you will be doing so with many others. If you prefer a quieter time, aim for the winter months. However, if April is your most desired time, aim to get to the trailheads early, and plan ahead with lodging arrangements and restaurant reservations.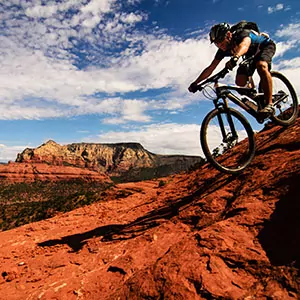 things to do in april
Springtime in Sedona means the landscape comes alive and there is plenty to do. Below is a list of a few options for activities for April:
Celebrate Earth Month: Every April, Sedona dedicates the entire month to environmental awareness. Get involved with local initiatives, support businesses committed to sustainability, and practice Leave No Trace principles while on the trail.
Take a Jeep Tour: One of the more popular ways for adventure seekers to see the landscape of Red Rock Country is by taking a guided Jeep tour. There are several local companies that organize private Jeep tours. A guided Jeep tour through Sedona is the chance to take an exhilarating trip through the desert canyons and red rocks. Leave the driving up to someone else, the views will be all your own. Pink Adventure Tours is a popular company that offers several tour options in the Sedona area including Broken Arrow, Diamondback Gulch, and the Honanki Heritage Site to see ancient ruins of the Sinagua people. A Day in the West, the oldest family-owned Jeep Tour company in Arizona offers private Jeep tours and combination Jeep and horseback riding tours as well.
Go Rock Climbing: Sedona sits on the southern end of the Colorado Plateau, with endless sandstone spires perfect for rock climbing. If you're looking for a guided rock climbing tour, check out Sedona Rock Climbing Guides. Guided rock climbing trips are an opportunity to be up close and personal with nature, all while getting some exercise and having the adventure of a lifetime. If you've never rock climbed before, not to worry. There are trips for all ages and experience levels. If you have rock climbed before, but you find yourself in Sedona without the extensive gear or the expert knowledge of the surrounding area, consider booking a trip with a guide.
Arts and Crafts: Sedona is a city with a vibrant arts and crafts scene. A landmark since the 1970s, the Tlaquepaque Arts & Shopping Village was designed to look like a traditional Mexican village. Art galleries and shops amongst the sycamore trees make for a pleasant, relaxing afternoon.
Take a Hot Air Balloon Ride: Imagine yourself towering above the red rocks of Sedona, enjoying views that few others get to experience. See Sedona from the air and book a hot air balloon tour of Red Rock County. A quiet, aerial tour gliding over the desert canyons and red rocks is a peaceful way to experience the landscape of Sedona. Red Rock Balloon Adventure only runs their tours at sunrise due to weather and conditions, so plan accordingly.
Drive the Red Rock Scenic Byway: 7.5 miles of stunning scenery featuring red rock formations and plenty of lookout points to take it all in. It only takes about 30 minutes to drive it, but we recommend carving out an afternoon to stop at all the viewpoints.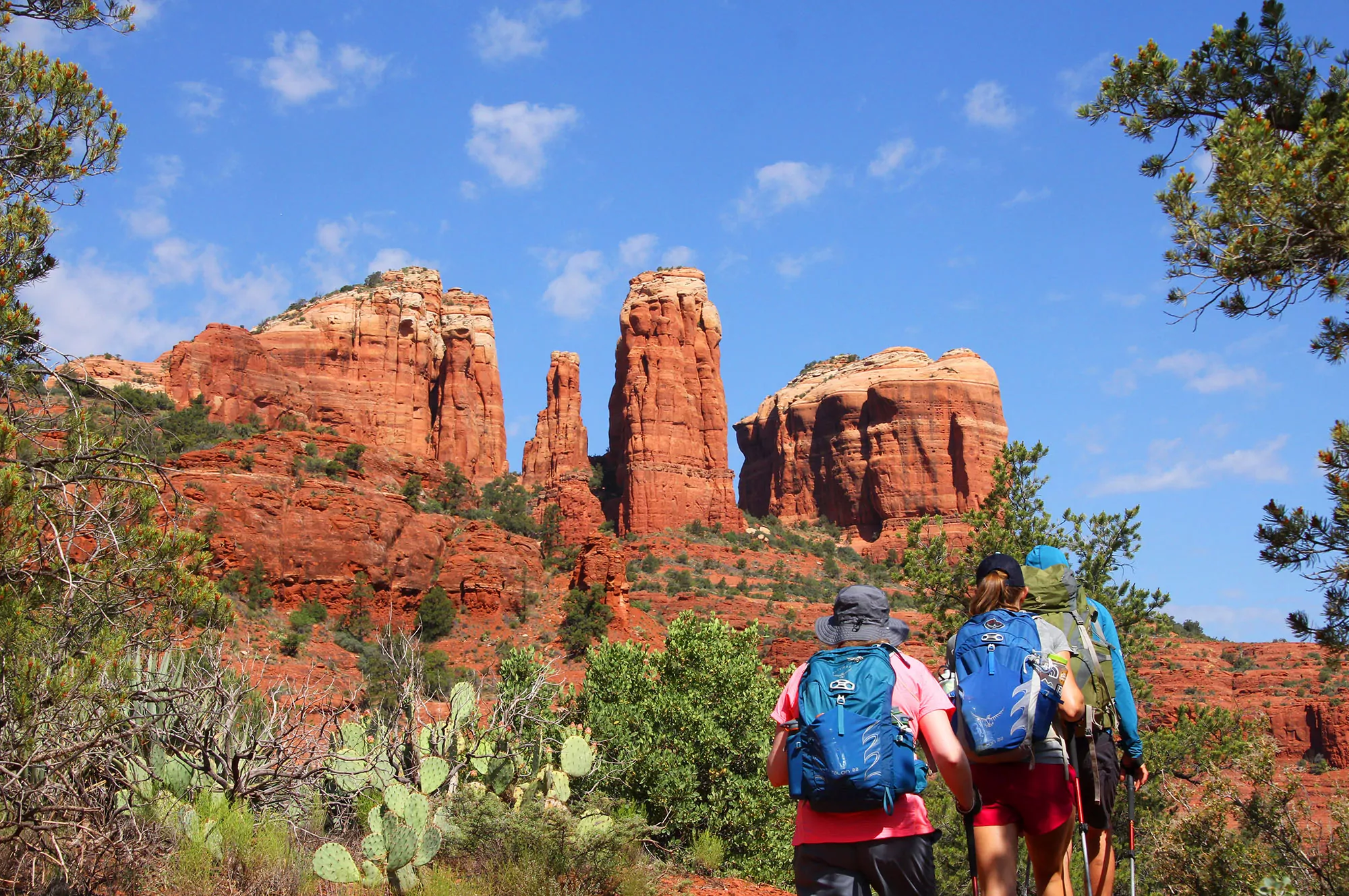 hiking in april
One of the best ways to experience Red Rock Country in the spring is by hiking or backpacking through the desert canyons. If you're looking for hiking trails on your own, check out our list of top ten hikes in Sedona. On the other hand, guided hiking trips provide an opportunity to learn about the natural and cultural history of Sedona, and take care of the planning and logistics for you.
Wildland Trekking offers several options for getting outside and exploring northern Arizona. Choose from an inn-based tour of Sedona and the Grand Canyon, or a camping-based tour to see the best local sights in and around Sedona. These trips take you out to see the sights and then back to either a cozy, rustic lodge; or a spacious basecamp complete with a gourmet fireside dinner. If you're seeking more of a backcountry experience, choose a guided backpacking trip of Red Rock Country, explore the high desert canyons by day, and have a restful night's sleep under the "dark skies" of Sedona.
Choosing a guided tour allows you to leave the planning up to someone else —permits, lodging, meals, and transportation (excluded on some day trips) are all provided. When the stress of trip and meal planning are erased, you'll spend your time and energy completely enjoying yourself in some of the most iconic places in the southwest United States.
weather in april
The average high in Sedona in April is 73°F (23°C) and the average low is 42°F (6°C). The average monthly precipitation is 1.14 inches. The weather in April is ideal for getting outside— warm days and cool nights are perfect for a backpacking trip or even a day hike.
JOIN A GUIDED HIKING ADVENTURE
Sedona is home to some of the Western United States' most iconic and scenic hiking vacations. Wildland Trekking offers trips that highlight the must-see features of Sedona and the Grand Canyon: other-worldly rock formations, views, solitude, adventure, and fascinating natural and cultural interpretation.
Guided Sedona treks are all-inclusive which covers permits; local transportation (excluded on some day tours); meals; equipment; safety systems and professional hiking/wilderness guides; all of which allow visitors to maximize their time in Sedona and focus entirely on enjoying Red Rock Country.
ABOUT THE AUTHOR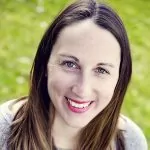 Erin McCarthy is a freelance writer and former Colgate University Outdoor Education Leader. When Erin isn't writing, she is exploring the mountains and rivers of the Greater Yellowstone Ecosystem. You can view her complete portfolio at www.erinannmccarthy.com.