When To Visit Olympic Overview
Learn The Best Times to Visit Olympic National Park
There are many things to consider when planning a trip to Olympic National Park. The first thing you should take into consideration is that Hurricane Ridge Road is closed on all days in the winter except Friday through Sunday, and holidays that fall on Mondays. Hurricane Ridge gives you easy access to the Olympic Range and is one of the most popular destinations in the park, so you will want to plan your trip accordingly. Secondly, you should take the crowds into consideration; the summer is the busiest time of year, and crowds begin to diminish in the fall. Lastly, and most importantly, you will want to take the weather into consideration. The rainforest environments of Olympic National Park can receive up to 140 inches of rain each year, so you will want to make sure you visit at a time of year when you can see all the things you want to see. Check out our pages, with links on the right, for what to expect when visiting during each season.
Weather in Olympic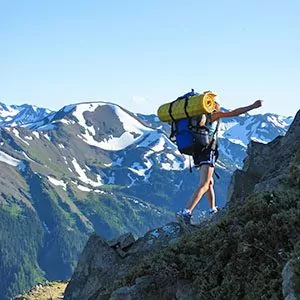 The weather can change drastically in Olympic National Park, especially when you move from one area of the park to another. You can look at the current weather for Hurricane Ridge, the Quinault Rainforest and Rialto Beach. Below are the average temperatures and days of precipitation for the three locations:
Month
Hurricane Ridge
Quinault Rainforest
Rialto Beach
Days of Precip
Avg Hi
Avg Lo
Avg Hi
Avg Lo
Avg Hi
Avg Lo
January
30°F (-1°C)
21°F (-6°C)
45°F (7°C)
35°F (1°C)
46°F (7°C)
35°F (1°C)
19 Days
February
29°F (-2°C)
17°F (-8°C)
47°F (8°C)
35°F (1°C)
48°F (8°C)
36°F (2°C)
21 Days
March
32°F (0°C)
19°F (-7°C)
51°F (10°C)
36°F (2°C)
51°F (10°C)
38°F (3°C)
19 Days
April
37°F (2°C)
21°F (-6°C)
56°F (13°C)
39°F (3°C)
55°F (12°C)
41°F (4°C)
17 Days
May
44°F (6°C)
28°F (-2°C)
63°F (17°C)
44°F (6°C)
61°F (16°C)
45°F (6°C)
13 Days
June
49°F (9°C)
32°F (0°C)
67°F (19°C)
48°F (8°C)
65°F (18°C)
49°F (9°C)
10 Days
July
57°F (13°C)
39°F (3°C)
74°F (23°C)
51°F (10°C)
68°F (20°C)
52°F (11°C)
6 Days
August
57°F (13°C)
39°F (3°C)
75°F (23°C)
52°F (11°C)
69°F (20°C)
52°F (11°C)
5 Days
September
51°F (10°C)
35°F (1°C)
69°F (20°C)
49°F (9°C)
66°F (18°C)
49°F (9°C)
8 Days
October
41°F (5°C)
29°F (-2°C)
59°F (15°C)
44°F (6°C)
57°F (14°C)
43°F (6°C)
14 Days
November
32°F (0°C)
23°F (-5°C)
49°F (9°C)
39°F (3°C)
50°F (10°C)
38°F (3°C)
20 Days
December
27°F (-2°C)
19°F (-7°C)
43°F (6°C)
34°F (1°C)
46°F (7°C)
35°F (2°C)
20 Days
BEST TIME OF YEAR FOR HIKING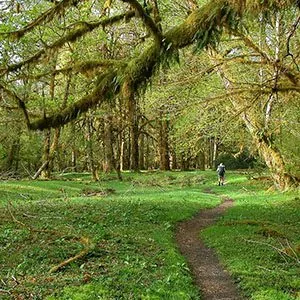 Hiking in Olympic National Park is best in the spring and summer, when the weather is most amicable. The high country can start to see snow as early as September, so if you want to get high in the Olympic Range, it may be best to plan your trip for the spring or summer. It is important to always check the trail conditions before starting on any trail to see what conditions are impacting the route.With over 600 miles of trails in the park, there is something for everyone in Olympic National Park. Trails range from flat and easy to very strenuous, so no matter what your level of experience or ability is, you are bound to find a trail that is right for you. We recommend going on a guided day hike, where a local and experienced guide will take you on the best of the best and share their knowledge about the biology, geology and cultural history of this spectacular region.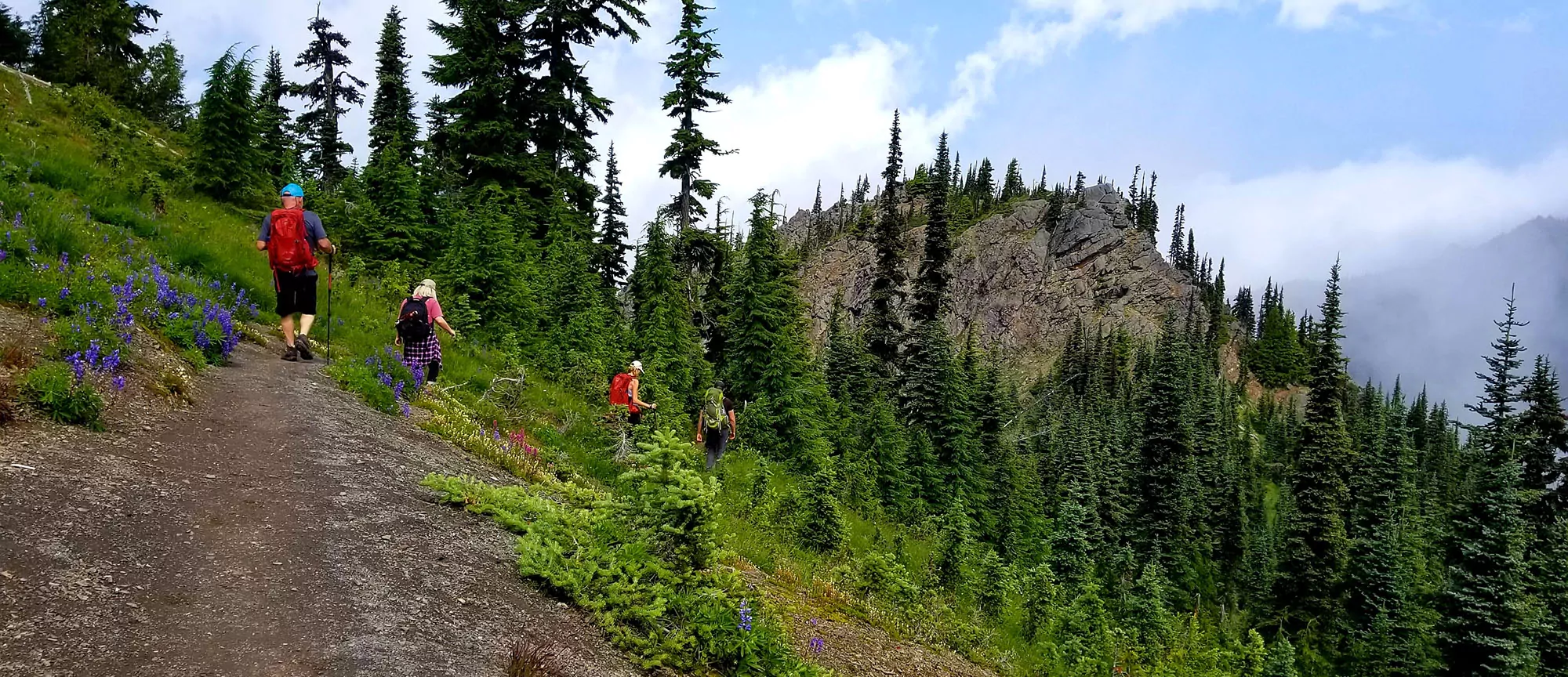 BEST TIME OF YEAR FOR BACKPACKING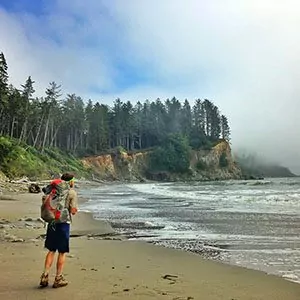 Summer is the best time of year for backpacking in the Olympic Peninsula—since it is the driest season of the year, and most of snow has melted from higher elevations. Trails are open to the high country since the snow has typically melted by May and June, and trails through the rainforest are even more lush after the wet spring. It is also ideal in the summer because it is warm during the day and mild in the evening—perfect weather for sleeping under the stars. Make sure you are familiar with how to obtain backcountry permits so you can get the sites you want.Since the weather is best this time of year, backpacking is a very popular activity. With many visitors vying for the same backcountry campsites, it may be more difficult to obtain the itinerary that you have in mind. By choosing to go on a guided backpacking trip with Wildland Trekking, you are choosing to let the company plan all the logistics, so you can fully enjoy the trip without any of the stress of planning it.
BEST TIME OF YEAR FOR FISHING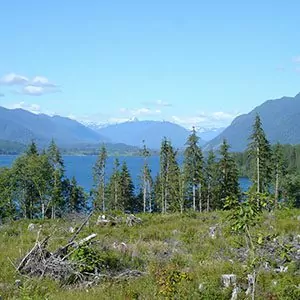 You can argue that Olympic National Park is actually three parks in one, with the mountains, rainforest and coastline. Each of these environments support a unique habitat for it's fish populations. If you are looking to fish in the mountain region of Olympic National Park, you will be fishing some of the best rainbow trout in western Washington. Lake Crescent was isolated after a landslide thousands of year ago, so it supports an environment for two entirely unique species—the Crescenti and Beardslee trout. Fishing is ideal in these areas of the park in spring and summer.The Elwha River has recently been restored to it's native state, both dams removed by 2004—now, it is home to a large Coho salmon population. The best time to catch a salmon is in the fall, when they use the river as a highway to reach the coast for spawning. Steelhead and trout also live in the Elwha River, and the summer is the best time for fishing these species.If you are looking to fish in the rainforest regions of the park, you will be fishing Winter steelhead. While they are called "Winter" steelhead, they are actually best catch in the spring. The rainforest can experience up to 50 inches of rain in the winter, so waiting until spring lets the water warm up, making the fish more aggressive and more likely for you to catch one.And lastly, if you are looking to fish along the coast, you will be trying to catch Cutthroat trout, Redtail surfperch and rockfish. Summer and fall are ideal for fishing along the coast. Make sure you are up-to-date on the park's fishing regulations. You are not required to have a Washington State recreational fishing permit, unless you are fishing on the coast of the Pacific Ocean. However, you are required to carry a Washington State catch record card when fishing steelhead and salmon.
BEST TIME OF YEAR FOR BOATING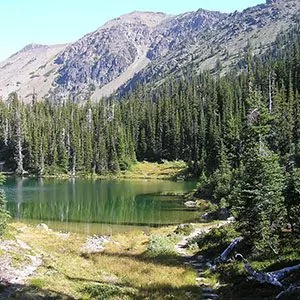 Boating is a very popular activity in Olympic National Park—the rivers provide great opportunity for whitewater rafting or kayaking, and Lake Ozette and Lake Crescent provide excellent opportunities for stillwater kayaking, canoeing or paddleboarding. The best time for boating in the park is late-spring to early-fall. Typically, by the end of spring, the amount of precipitation has decreased, and the weather is warm during the day; this weather pattern typically lasts into the beginning of fall. The weather can change drastically and without warning, and the temperature can range 10 to 20 degrees between the coast and the mountains.Lake Ozette has many backcountry campsites along the shore, so if you are interested in a multi-day canoe or kayak trip, you can obtain backcountry permits and camp along the shore and beneath the mountains. Also, Lake Crescent offers kayak, canoe and paddleboard rentals.
BEST TIME OF YEAR FOR SIGHTSEEING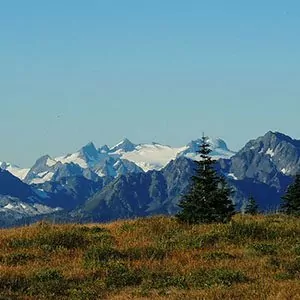 The best time of year for sightseeing in Olympic National Park is spring through fall. This time of year is ideal because the rainforests can experience up to 50 inches of rain in the winter, and by late spring, the landscape is lush and vibrant with life. Also, the mountains can see a considerable amount of snow during the winter, and by late spring, most of it has melted from the high country, giving you access to incredible vistas of the Olympic Range. Late spring typically sees a decrease in overall precipitation, so you are able to enjoy all aspects of the park. And, the rainy season begins again in fall, but if you are there early enough in the season, it is still a wonderful time to sightsee in the park.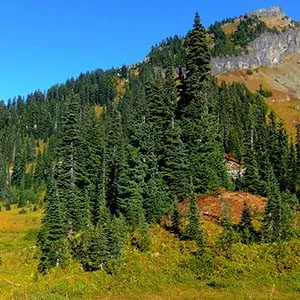 There are 56 species of mammals and over 300 species of birds in Olympic National Park. When you visit and where you are in the park determines which wildlife you will be able to watch. Below are the best times of year to view the most common wildlife in the Olympic Peninsula:
Migratory marine mammals: The Olympic Coast offers many great locations to view the whale migration in spring (April-May) and summer (October-November). Among the best whale-watching locations are Kalaloch, Rialto and Shi Shi Beach. The following are some of the whale species you may be lucky enough to see, and the best seasons to see their migration: Orca whale—best seen in summer and fall; Gray whale—spring and fall; Humpback whale—fall; Harbor porpoise—summer.
Roosevelt elk: Seen throughout the year, Roosevelt elk have very versatile habitats, living in montane forests and meadows, as well as rainforests. Hoh Rainforest is an especially common place to view elk, since there is a great source of food for them. September is when the mating season, known as the rut, begins for elk; this time of year is characterized by bull elk with spectacular antlers fighting to win or defend their harem of female elk, called cows.
Olympic marmot: This charismatic species of marmot is found nowhere else in the world besides the Olympic Peninsula. They are often seen on alpine trails, near Hurricane Ridge, nuzzling, chirping and playing together. Since marmots hibernate in the winter, the best time to see them is in the summer.
Mountain goats: Introduced to the Olympic Peninsula in the 1920s, mountain goats are often seen on alpine trails, along Hurricane Ridge. Their mating season goes from October to December, and they put on quite a show. Use caution around mountain goats; they have become accustomed to humans, so they will let you approach them, but then the can use their horns as a defense mechanism if they feel threatened.
Birds: There are over 300 species of birds that live in Olympic National Park. The Audubon Society is a great resource and contains a field guide of all the birds in Olympic. Here you can find out the habitat of each bird, as well as it's behaviors and other characteristics, and seasonal patterns.
BEST TIME OF YEAR TO AVOID THE CROWDS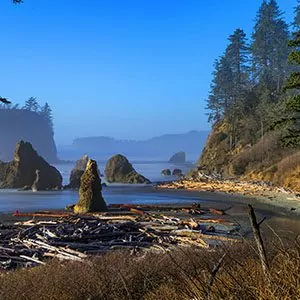 Fall and winter are the best times of year to avoid the crowds. Summer is, by far, the busiest season, but as the weather starts to turn into the rainy time of year, the crowds begin to disappear. Although fall and winter may not hold the best weather, there are ways to enjoy the park even with all the precipitation:
– Fall colors come to life starting in October, bringing drastic reds, oranges and yellows to the usual green landscape.
– With over 3,500 miles of streams and rivers, and over 10,000 waterfalls, the massive amount of precipitation turns these into spectacles of rushing waterfalls and rapidly-flowing rivers.
– Even when the rain does fall, the thick canopy in the rainforest protects the ground and trails from getting drenched.
– The moody weather at the coast creates an idyllic environment—perfect for photography.
– Hit the slopes at Hurricane Ridge—where you can go from sea to summit in just seventeen miles.
– Enjoy the quiet of this incredible park without the crowds!
However, if you can only make it to Olympic National Park in the summer, you can still experience tranquility and be able to escape the crowds. Here are some tips for visiting in summer:
– Arrive early; the earlier you rise and hit the trail, the more of it you will have to yourself before others show up. And the earlier you are out and about, the better are your chances of seeing wildlife.
– Have an agenda, this way you are not crisscrossing through the park. You can look at the park's mileage chart for distance and time between each area of the park.
– Be flexible; know that it may be crowded, parking lots may fill up and there may be long lines at entrance stations. You can check out the park's webcams for it's most popular destinations.
– Visit more off-the-beaten-path areas of the park like Deer Valley and the Quinault Valley.
Join a Guided Hiking Adventure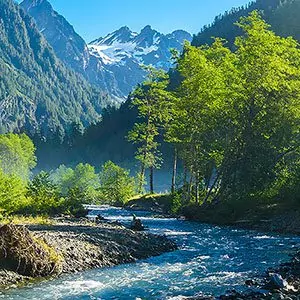 Olympic National Park is home to some of the most epic and amazing hiking vacations in the world. Wildland Trekking offers trips with the best of Olympic: the coast, the mountains, wildlife, solitude, adventure and fascinating natural and cultural interpretation.Guided Olympic National Park treks are all-inclusive which covers permits, local transportation (excluded on certain tours), meals, equipment, safety systems, and professional hiking/wilderness guides; all of which allows visitors to maximize their time in Olympic and focus entirely on enjoying the Park.
OLYMPIC ADVENTURE TOURS