Olympic National Park Backpacking Trips
Our guided backpacking tours take you into the heart of world-renowned wilderness destinations. Enjoy solitude and adventure as you embark on a self-sufficient journey deep into Olympic!
Olympic National Park comprises a wild and stunning region along the Pacific coast of Washington. A mix of coastal, rainforest, subalpine and alpine ecosystems, the sheer diversity of this wilderness is phenomenal. And there's no better way to experience it than on a multiday backpacking trip!
Our Olympic backpacking trips give you the option of exploring the coast or the alpine country, both with amazing rainforest hiking. We provide all the gear and meals, as well as transportation, permits, fees and a professional guide.
Come join us this summer for a trip you'll never forget! Call us at 1-800-715-HIKE (4453) or email us to learn more.
Olympic National Park Backpacking Trips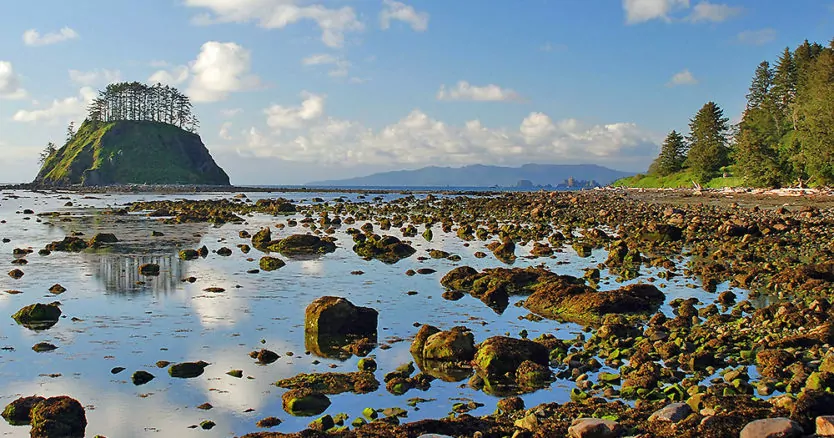 Olympic Inn-based Tours
Join us for an unforgettable and optimally comfortable hiking experience of Olympic National Park! Our inn-based Olympic National Park hiking tours combine the best of Olympic's rainforests, coastal hikes, waterfalls, alpine vistas, pristine landscapes, and wildlife on a series of day hikes. Each evening we stay in hotels, inns or lodges and enjoy well-earned meals at local lodges and restaurants. All meals, gear, accommodations and local transportation included.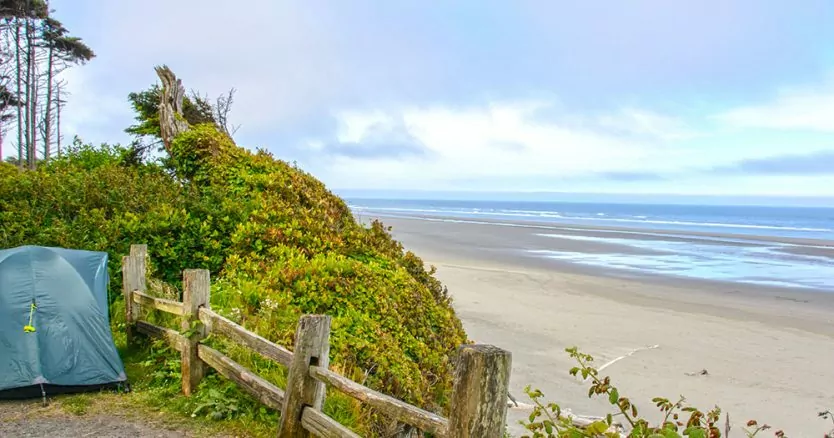 Olympic Basecamp Tours
Our Pacific Northwest basecamp tours are opportunities to enjoy an outdoor experience camping under the stars, hike hand-picked trails in Olympic and/or Rainier to hit a diversity of highlights, see what we consider the best of the Pacific Northwest, and enjoy amenities like showers, campfires, comfortable camping and fresh foods. All gear and meals are provided, as well as local transportation. Our expert guides are ready to show you all Washington has to offer!
Olympic Day Hike Tours
Make the most of your visit to Olympic National Park on a guided Olympic day hiking tour! Join our expert Pacific Northwest guides on a full day hike to explore Olympic's amazing backcountry. Join us for a hike to an alpine summit or to an amazing section of the roaring Skokomish River and surrounding rainforest. As you hike you'll learn about the fascinating natural and cultural history of the Olympic Peninsula.
OLYMPIC VISITOR INFORMATION
TIPS FOR VISITING OLYMPIC