Visiting Cusco, Peru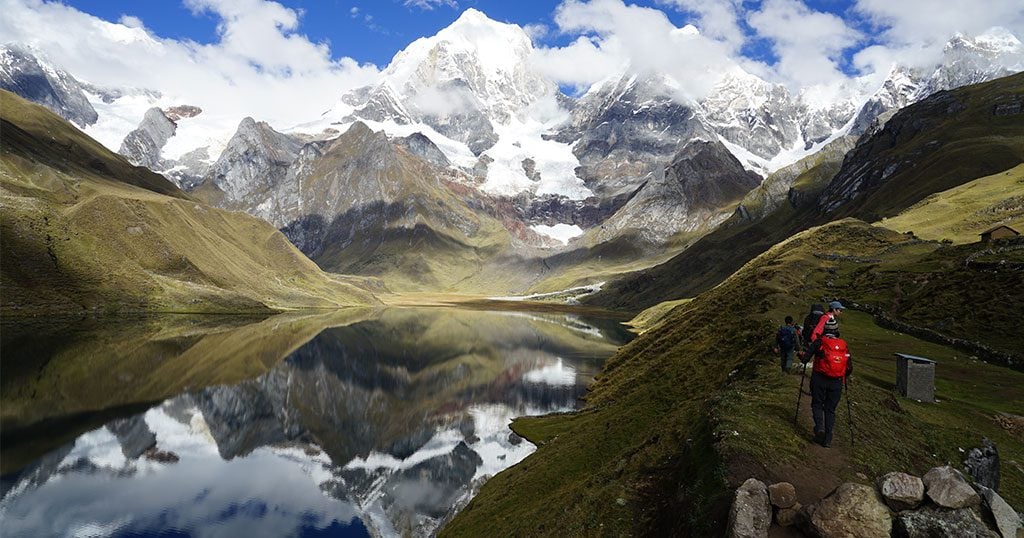 Welcome (Bienvenido) to 11,152 feet in beautiful Cusco, Peru!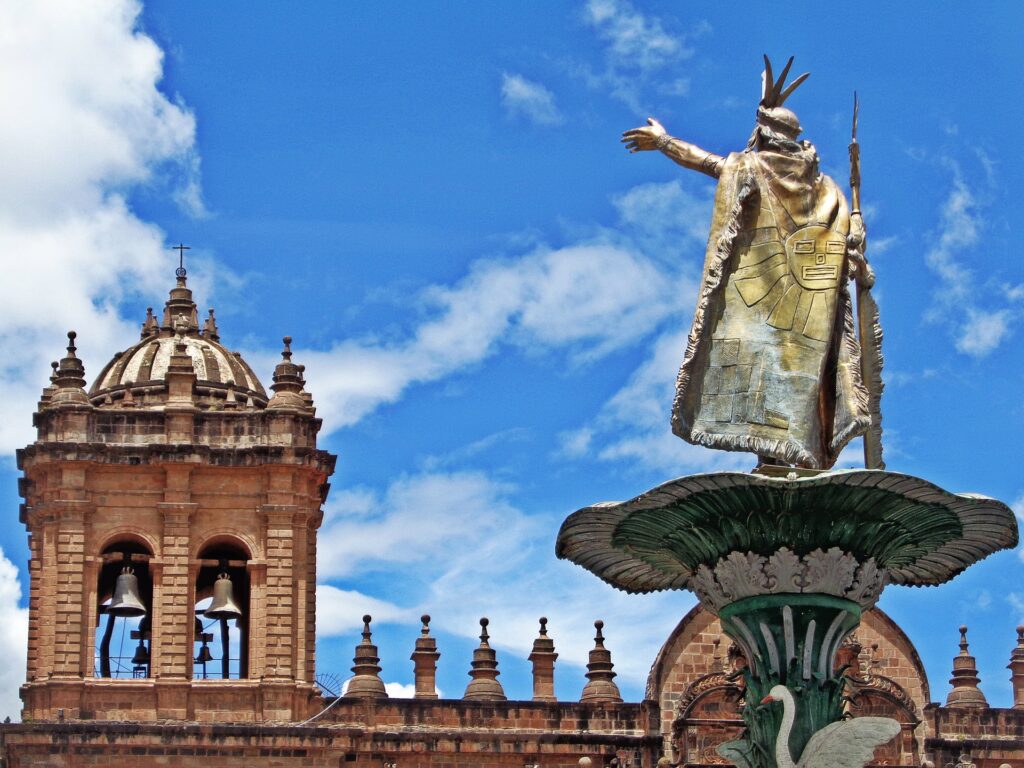 A little bit about Cusco:
Known to the Incan people as the navel of the world, Cusco is encompassed by the Andes and became a UNESCO World Heritage Site in 1983 . Let's explore and dive into this belly button filled with culture, vibrancy, history, delicious cuisine, and stunning surroundings.
Cusco has an immense amount of charm and makes a great home-base for exploring this stunning region of the Andes. Once you are acclimatized, wandering the old cobblestone streets for hours or days is a great way to get the feel for the city and gain your bearings. This is an excellent central base for exploration within and around the city limits, in addition to the surrounding valleys and mountains. In Cusco, you will find a fusion of old mixed with new, a beautiful vibrant culture, amazing cuisine for any palate, and something for absolutely everyone to enjoy.
How to get to Cusco:
It is possible to book international flights which will finish in Cusco, Peru. Generally there is a stopover in Lima, Peru first. The Cusco airport is about 15-25 minutes drive from the city center, and taxis or shuttle services are quick to find. Alternatively, there are overnight buses that have full beds and a bathroom (although not ideal for folks of taller stature). These depart from Lima daily and will arrive in Cusco the following morning. Domestic flights also arrive into Cusco regularly if you are planning to explore another region of Peru before or after. Taxis are readily available along with many hotels offering airport shuttle services. Check average price of taxi fares before agreeing on a taxi fare you wish you hadn't paid for.
How to travel in and around Cusco:
Trains, buses, taxis, flights, and private transfers can all be arranged for further travel in and around Cusco. The Cusco airport has regular domestic and international flights departing and arriving daily. Short and long bus trips are common to find in Cusco. Overnight buses can vary having either a seat or a full sleeping bed area. Shop around for varying qualities of buses. Local van shares can easily be found heading into the Sacred Valley from Cusco. Peru Hop is a reputable bus company which has package options for budget travel in Peru and onwards to other South American countries.
Accommodation:
From 5 star luxury hotels to hostels to homestays to Airbnb's and everything in between, Cusco accommodates all travel styles and budgets. Many hotels, resorts, retreats, hostels, and homestays will be able to help assist with recommendations, bookings, and tours in and around Cusco.
Good things to consider:
English is becoming more commonly spoken in Cusco, but many locals will speak Español or Quechua (the native Incan language).
ATM's and currency exchange areas are readily available. Peru uses Peruvian Sol, but USD can occasionally be accepted. Major credit cards are widely accepted.
It is advised to book accommodation, tours, and transportation all in advance. Especially in peak season, It is recommended to book the Inca Trail Treks at least 6 months in advance.
It is best to spend a day or two in Cusco adjusting to the altitude before going to higher elevation. This way your body can become acclimatized.
WIFI is found in most restaurants, hotels, and large establishments.
Water is not safe to drink from the tap here. You will want to be mindful when showering, brushing teeth, and be sure to treat all water or purchase bottles. Due to the altitude and intensity of the sun, be sure to drink plenty of water here. Sun protection is also key.
You can purchase a SIM card for your phone to use while in Peru for quite reasonably.
There are several pharmacies which are available throughout Cusco. The city has a hospital and medical centers within five minutes of the central plaza.
You may hear Cusco pronounced in several ways and spelled differently. There may also be signs you will see in Quechua or Español.
It is ideal to visit a travel Dr. before your visit to be up to par on all vaccinations and obtain medical/travel insurance before your trip begins.
Check visa entry requirements and make your financial institution aware of your travel plans.
There are many stray/ free roaming dogs around Cusco. There have been cases of rabies reported from tourists being bitten. This is not a enjoyable way to spend your vacation, so it is advised to not pet even the most friendly looking dogs just to be on the safe side.
Unless you are extremely comfortable driving in foreign cities, I would not recommend renting a car here. Public transportation, buses, taxis, and private or shared shuttles are easy to find.
Cusco can certainly be visited year-round, but the best weather for less rain and milder temperatures will be from May-September. Snow will only reach the higher regions around Cusco in the winter months. Note: The Inca Trail is closed every February.
Bring toilet paper with you wherever you go. Public bathrooms may be harder to find in some areas, and they may charge a fee to enter in some.
Be sure to obtain permission prior to taking photos of the locals. They may desire a small payment.
You may find a festival or several going on while you are visiting! Cusco holds many celebrations, events, dances, gatherings, and festivals.
Take a guided trip to Cusco and beyond:
Guided Peru trips are available, and are a stress-free, exciting way to explore this region. The tour company handles permits, gear, transportation, meals, and provides a professional guide so you can focus 100% on enjoying your adventure. Read more…
Explore Your World. Award Winning Hiking Guides
Things to do in Cusco: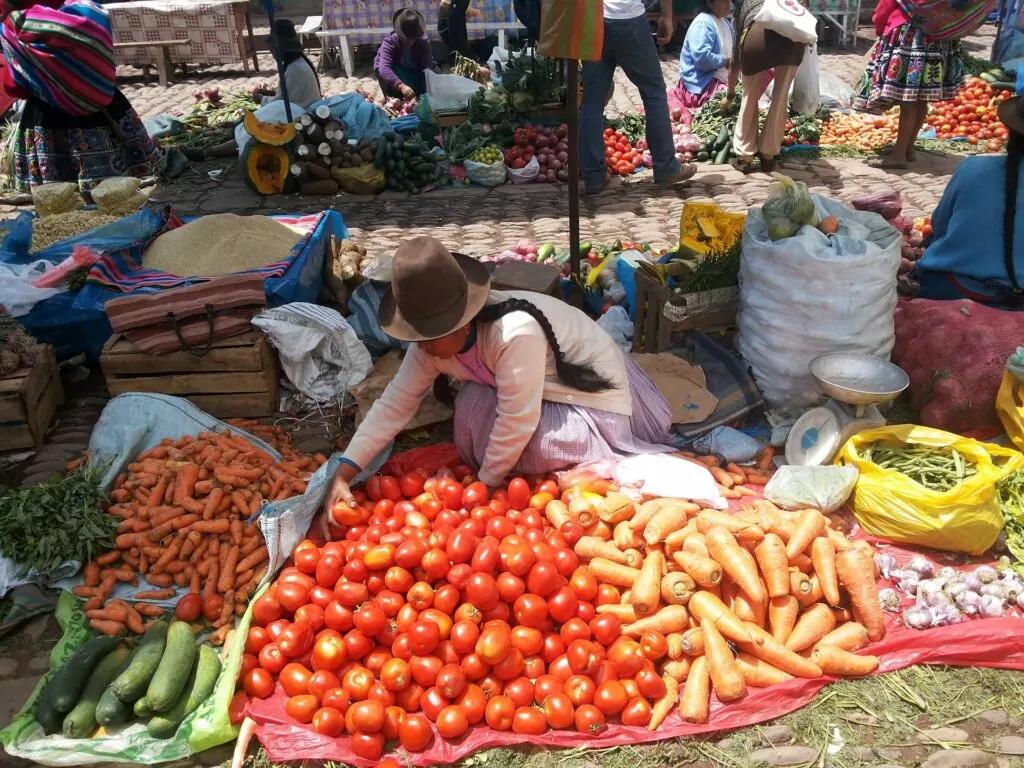 Indulge in the local cuisine:
Try amazing authentic Peruvian dishes. Peru is known for zesty flavors, unique blends, and over 4,000 kinds of potatoes.
Some of my favorite restaurants in the main hub of Cusco include Cicciolina, Faustina, A Mi Manera, Green Point Restaurant, Organika, and Morena just to name a few.
Popular Peruvian dishes you can find in Cusco include:
Ceviche: Peru's national dish. A fresh seafood delight with lime, salt, and a bit of spice.
Aji de Gallina (Creamy Chicken) : A chicken and potato dish typically served with eggs and a creamy sauce.
Causa: Potato casserole that always has a twist with lasagna like layers, fresh ingredients, and served cold.
Cuy (Guinea Pig): That cute furry pet perhaps you may have owned as a child? Yes. Known as a delicacy in Peru and often enjoyed during a celebration or festival in homes, the Guinea pig is served fried or braised. It surprisingly holds a very large amount of protein.
 Rocoto Relleno (Stuffed Peppers): A spicy stuffed pepper with meat, potatoes ,and vegetables.
Don't forget to wash it all down with a lovely Pisco Sour (the national drink of Peru. Pisco with lime juice, egg whites, bitters, and sugar syrup) or Chicha Morada ( a fermented purple corn drink generally with lime, fruit, sugar, and cinnamon). Insider scoop: Look for the red fabric hanging from a stick outside local restaurants and homes. This is an indication they have it freshly made!
If you enjoy history, explore these gems:
Sacsayhuamán, Tambomachay and Qenko: All within a short drive or hike from Cusco central and highly recommended. These are incredible architecture feats. Immerse yourself in some beautiful Incan ruins all holding extreme importance and each serving individual purposes during the Incan empire. For a bonus you can also find some nice views overlooking the city of Cusco.
The Temple of the Sun (Also known as Intiwasi, Intikancha, or Coricancha): Another amazing architectural building that holds perfection in the craftsmanship. Once covered wall to wall in gold. Unfortunately a majority of this was destroyed in the 16th century, but what remains today is truly remarkable. This complex was known to be the heart of Cusco.
Museo Quechua, Museo de Arte, Museo Inka, Museo Historica Regional, Museo y Catacumbas Del Convento, and Museo Placio Arzobispal: You could honestly spend an entire day just wandering the museums within the city center of Cusco. Filled with artifacts, art, architecture, history, and culture. This is a great way to learn about the people, the place, and the rich past.
A touch of modern mixed with the old:
Visit the local San Pedro market, and The Plaza De Armas:
The historic Cathedral of Santo Domingo (Cusco Cathedral or Basilica): Built in the 1500's and taking nearly one hundred years to complete, this impressive cathedral is worth visiting. It holds a wide variety of detailed paintings, statues, sculptures, and artifacts. Located in the Plaza De Armas and is considered to be the showcase of the plaza. No photography is allowed in the building.
San Pedro Market: I highly recommend this wonderful and authentic Peruvian market full of fresh vegetables, fruits, cheeses, meats, spices, herbs, rather unique potions, crafts, souvenirs, clothing, and more. If you plan on cooking any food while you visit Cusco, this is definitely the place to purchase fresh staples. A few minutes up from Plaza De Armas.
Plaza De Armas: The center of Cusco. A fantastic place to roam the cobblestone streets, people watch, shop, or find an amazing cafe' or restaurant. The hub of the city is always bustling, and a great place to begin your Cusco journey.
Shopping:
You may quickly find that on almost every corner you can be sold something. A massage, a hike, a baby alpaca sweater, food, a cigar, a painting….you name it. Cusco has it all. Don't let the sales get to you however. The locals are friendly and typically speak proficient English (in the main city hub). Bargaining can definitely happen (with the exception of shops that have set pricing), especially if you are buying multiple items in the same shop. Shop until you drop here. You will find a wide assortment of souvenirs, antiques, arts, crafts, clothing, textiles, jewelry, and more.
Some commonly sought out purchases in Cusco include hand-made vibrant textiles, Chullo (Andean style) hats, Peruvian salts from Maras, clothing made from Alpaca wool, jewelry, paintings, ceramics, and woodwork. Note: Coca leaves, candy, or tea may be great to try in Peru and can aid some altitude symptoms, but may not be ideal to bring home. Check your country's restrictions before doing so.
A few recommended shops to check out are Xapiri (fair-trade and sustainable), Tawa Concept, King of Maps, Ekekos, Centro Artesenal Cusco, Artesanias Asunta, and Llamaland.
When shopping for Alpaca wool products, be aware that some shops will claim the wool to be 100% pure baby alpaca when it actually may have very little baby alpaca wool in it, if any. Baby alpaca wool will be the softest, most expensive, and most sought after. Typically, you will get what you pay for here. Look for certified shops. There are many knock-off brands around Cusco as well as the real brands such as The North Face and Ray Ban. If the price seems too good to be true, it is probably not the true brand. Investigate the quality and compare with other similar shops.
Other great adventures:
ATV tours, Horseback riding, yoga, cooking courses, retreats, mountain biking, Spanish classes, volunteering, climbing, mountaineering, rafting, and of course hiking are other awesome experiences you can partake in during your stay in or around Cusco.
Hike Peru with a Guide
Guided Peru hiking adventures are available, and are a stress-free, exciting way to do explore this amazing country. The tour company handles permits, gear, transportation, meals, and provides a professional guide so you can focus 100% on enjoying your adventure. Read more…
All-inclusive hikes to machu picchu
Around Cusco: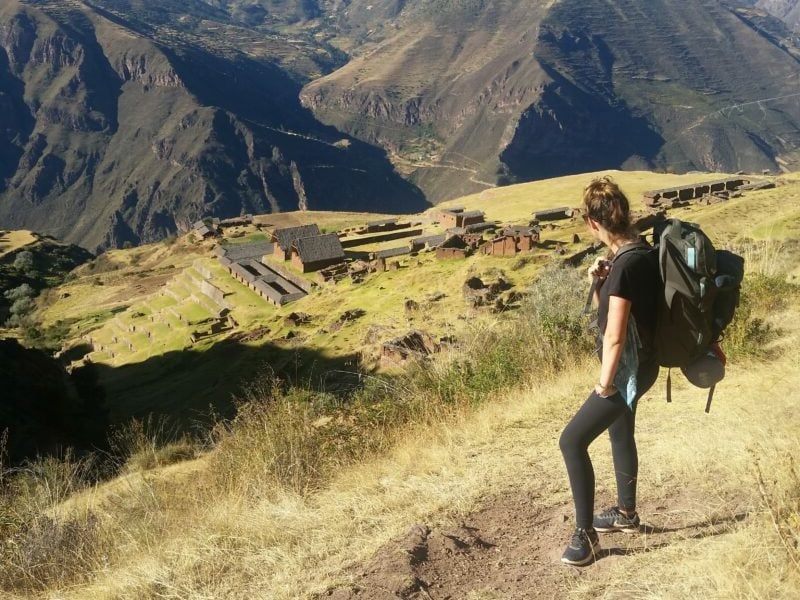 Below are trips that can be done in a day from Cusco. Of course many of these you can also do in multiple days, especially if you have more time. These spots are worth exploring and taking your time in. Local buses, van shares and private transfers run regularly to various regions, and many of these areas can be done with a guided service.Your accommodation can be an assistance for helping you book further transportation or tours. Cusco also has tour company offices and travel agencies all throughout the city which can arrange transport and many tourist services. Shop around, compare prices, look at what is included in the cost, check to make sure it is in the language you can understand, and investigate reviews on that company.
Take a scenic drive to journey into the amazing Sacred Valley: Visit the stunning towns of Pisac, Urubamba, and Ollantaytambo. Ruins are scattered all throughout the valley in these charming and unique towns. Markets, shopping, hiking, rafting, paragliding, zip-lining, llama treks, and even a via ferrata climb to a unique hotel that sits on the edge of the Sacred Valley.
Chinchero: The village of Chinchero is worth a stopover, especially enroute to areas within the Sacred Valley. They are famous for their textile and weaving. Within several of the shops you can get a chance to see the entire process of wool making, dying, spinning, and weaving. Some of the patterns have been passed down for several generations. It is likely they will host a few furry friends such as an Alpaca or Guinea Pig in their shop as well.
Moray: A trip to Moray is an excellent way to see a set of very beautiful and unique ruins in circular shape dimensions. You can take a short hike around all of the ruins which is set in a stunning area along the Sacred Valley edge.
The Qeswachaka Inca Rope Bridge: Removed and remade by hand annually as tradition, this wonderful bridge sits across the Apurimac River canyon. It is made entirely from plant fibers and is one of the last remaining true Incan bridges in Peru. You can take a day tour here and get a chance to cross the river for excellent views on the traditional roping.
The South Valley: The much less travelled area in the Southern Valley near the towns of Tipon and Andahuaylillas are great exploration zones to get off the beaten path and see more amazing Incan archeological features. Many companies can offer day tours to several of the towns within. Explore less visited ruins, churches, and small markets.
Huchuy Qosco: Known as little Cusco, these ruins are incredible and there is a good chance you will encounter only a few other travelers here on a visit. You can visit these for a day in completion of a short hike from the Sacred Valley, or alternatively make a multi-day pilgrimage hike crossing over a pass with lakes, incredible vistas, and enchanting landscapes.
Maras:This region holds hundreds of salt mines owned and operated by local families. The salt comes in naturally from the springs running off into all of the terraces turned into salt ponds. It is a great area for photographs and to purchase some salts.
Take the train to Puno and visit Lake Titicaca: This full day scenic train journey will travel to the world's highest navigable lake. Along the journey get ready for live entertainment, a three-course lunch, and coffees/teas.
Machu Picchu: The list wouldn't be complete without noting Machu Picchu. It is possible to explore this magical lost city within a long day trip. This can be done solo with some planning and logistics involved, or you can hire a company to arrange all the logistics for you. Getting to Machu Picchu is a journey in itself. If you have the time I highly recommend spending quality moments exploring the area and its surroundings, especially due to the longer planning involved.  To visit Machu Picchu in one day from Cusco the quickest option will be to first ride by bus, ride share, or private transfer to the town of Ollantaytambo. Ollantaytambo has several lodging options here if you wish to stay the night prior instead. This is where the train is stationed to head to the town of Aguas Calientes. The town of Aguas Calientes can only be reached by train or by foot, there is no road here. Peru Rail offers a great service with varying qualities of train rides into Aguas Calientes ranging from luxury to budget. Once in the town of Aguas Calientes, you will want to take the bus ride up to the entrance gate. It is best to get in the bus line as early as possible. Once you arrive at the entrance gate of Machu Picchu, it will all be well worth the journey. It is very ideal to book the bus tickets, train tickets, transportation, and entrance fee well in advance to avoid any disappointment. Not wanting to book all of the tickets and deal with logistics? Guiding companies have you covered. Pro tip: As there is only one bathroom in the entire zone, definitely use this facility which is at the entrance gate.
Hike to Machu Picchu with a Guide
Guided hiking adventures to Machu Picchu are available, and are a stress-free, exciting way to do this trip. The tour company handles permits, gear, transportation, meals, and provides a professional guide so you can focus 100% on enjoying your adventure. Read more…
Hiking in and around Cusco: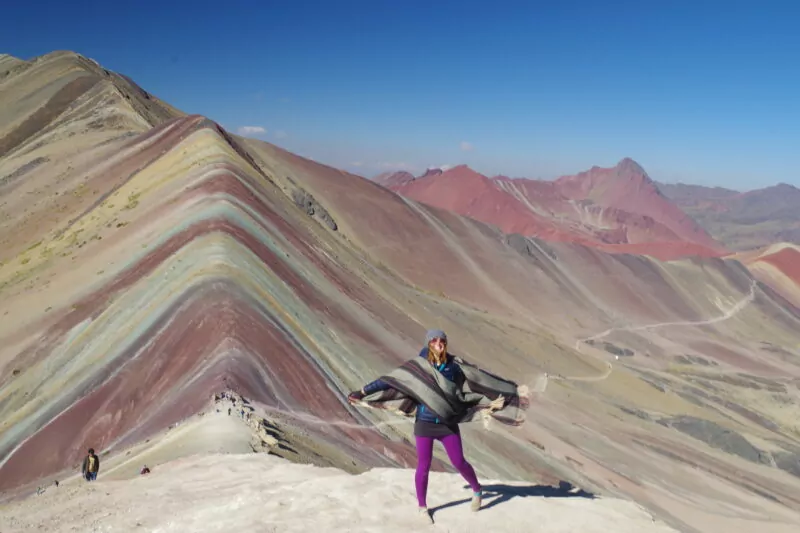 There are so many amazing hikes in Cusco and the surroundings. From rainforests, to waterfalls, to rivers, to glacier-fed lakes, to high alpine, to ancient Incan routes, there will never be a dull moment on trail. I have listed below some amazing day hikes to discover while in Cusco, but be sure to check out our other Peru blogs for multi-day adventure ideas.
Humantay Lake: This pristine glacial-fed lake surrounded by Andean peaks is well worth a day trip.  The drive is 3 hours one way however. It typically takes 1.5 hours hiking to reach the lake and is about 4.5 miles in total. This can be done on horse-back as well. Definitely worth a visit to get up more close and personal to these beautiful mountain and lake vistas!
Rainbow Mountain: A very popular and well loved high altitude hike. This is an early morning start from Cusco for a full day trip (about a 3 hour drive) to the start of the Rainbow Mountain trek. From the carpark, you will then have roughly 1-2 hours to hike up with many others to the main viewpoint. If it is a clear day, you will have stunning views. If the weather is inclement, you may not be able to see any of the mineral variations in the mountains. There can be snow, wind, and very cold temperatures. It is important to be prepared and know your limits. The hike reaches over 17,000 feet and has a 2,200 feet gain of elevation. Horse rides are an option to the viewpoint. In addition to the day journey, you can hike through this stunning mountain range for up to 9 days. Check out the Rainbow Mountain Llama Treks for more information.
Kinsa Cocha: Also known as the three lakes hike just outside of Pisac in the Sacred Valley, this lovely hike traverses up to some stunning lakes with great views. As I write this, the trek is not crowded and is off the beaten path. Can be done as a day hike from either Pisac proper or Cusco. It is a full day journey and will be in total about 12.5 miles. Guided trips are available for this awesome hike.
Machu Picchu: Machu Picchu offers so many hiking options in itself, that we had to create another blog just to cover it alone! Check out our other write ups on Peru for more information, in addition to looking at our different Machu Picchu trip options available here.  
To name a few hikes leading to Machu Picchu and within, I will start with these:
Huayna Picchu and Machu Picchu mountain: These two beautiful and steep short hike peaks  are located within Machu Picchu and are great side hikes to get panoramic aerial views of the ruins. Both of these hikes require a separate ticket and these must be purchased in advance. A short hike to sun gate or to the Incan bridge can also be completed while in Machu Picchu. These don't require additional tickets and are a nice way to view alternate areas of the zone.
The Salkantay Trek: A multi-day trek option that offers both backpacking/camping style or lodges. Roaming through forest, mountain passes, and beautiful valleys, this diverse trek will bring you to Aguas Calientes at the end to finish at Machu Picchu!
Lares Trek: An excellent alternative route and less-crowded option, this two-three day trek will take you wandering through beautiful regions of glacier-fed lakes, high alpine views around the sacred valley and the grand finale at Machu Picchu.
Choquequirao Trek: The name is long and the trek is challenging, but it is one incredible hike. This is an opportunity to see another amazing Incan site about the same size as Machu Picchu that is much less visited. In addition, still finishing the hike at Machu Picchu can be arranged. It is 4-8 day adventure, and can be completed in multiple ways and forms to accommodate. You can camp at the designated campsites literally right next to the ruins here. Well worth a visit if you are up for the elevation!
The Inca Trail: The royal Incan route.  The classic pilgrimage through the sun gate to Machu Picchu! This can be completed in 3-4 days, or as a day hike starting from Kilometer mark 104 from the railroad tracks in Aguas Calientes. This amazing trail must be completed with a guide, and booked far in advance. Designated tent campsites are set all throughout the route. Walking through a trail of history, stories, culture, and beauty. This trail is noted one of the best hikes in the world, come see if you agree!
Wildland Trekking Hiking Adventures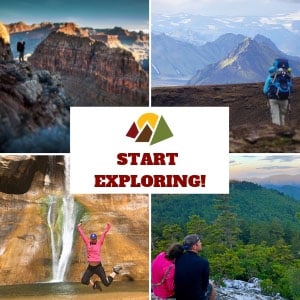 As the world's premier hiking and trekking company, Wildland believes in connecting people to fantastic environments in amazing ways. South America offers an array of incredible hiking and trekking experiences. Wildland Trekking provides different multi-day hiking and backpacking adventures throughout South America. Read more about our international hiking adventures!
To learn more about our Cusco, Peru trips and all of our award-winning hiking vacations, please visit our website or connect with one of our Adventure Consultants: 800-715-HIKE