Planning a Hiking Trip to Peru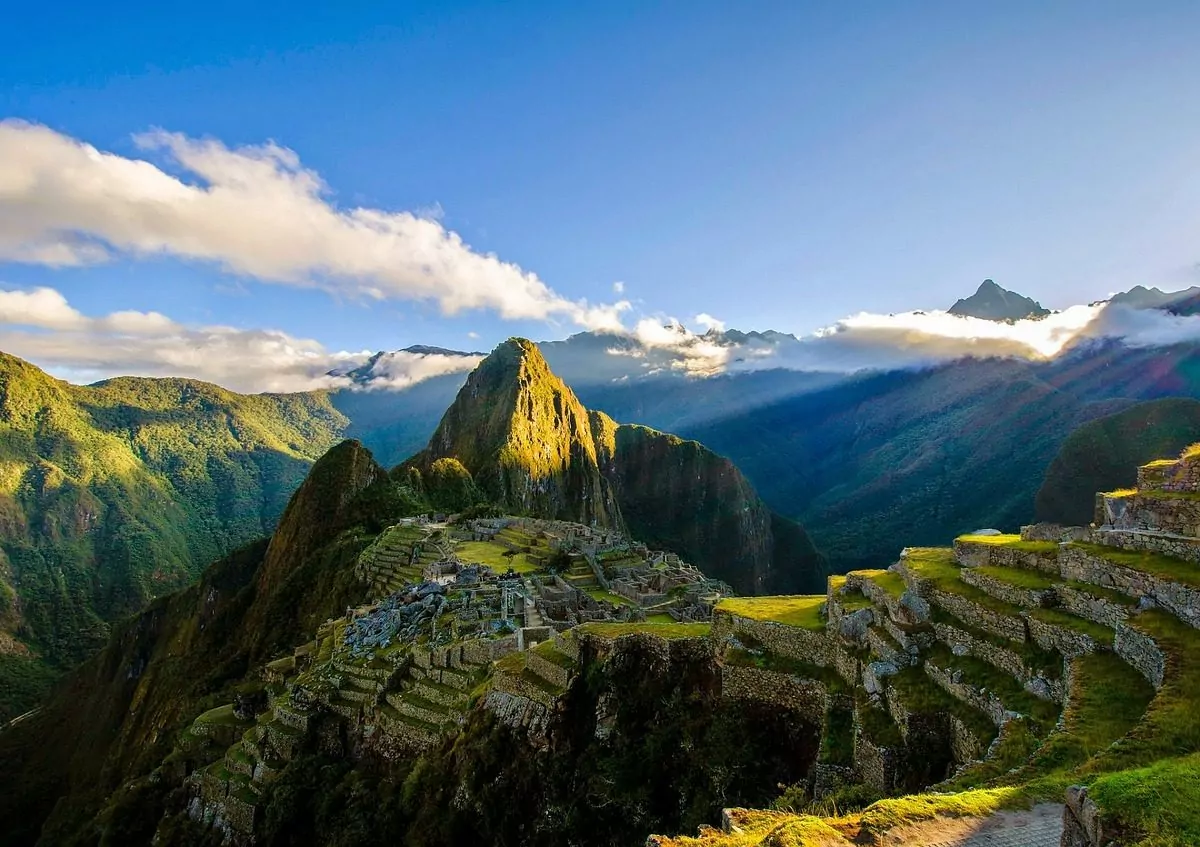 Peru. The land of llamas, Incan ruins, stunning Andean adventures, and unforgettable jungle hikes. From mountain views that will take your breath away to jaw-dropping animal life, the allure of planning a hiking trip to Peru is obvious!
What might be a little more obscure, however, is the plethora of details and minutia of just how to plan that once-in-a-lifetime trip. What do you pack? How do you get around? When should you go? And the most important question, where should you go?
Don't worry fellow hikers! We've done all that research for you, and compiled it right here. The when, the where, and the what you need to hike Peru for a low-stress and sky-high excitement trip.
So let's get straight down to it, and start with where you should be planning a hiking trip to Peru.
Explore Your World with Expert Guides
Best Peru Hiking Destinations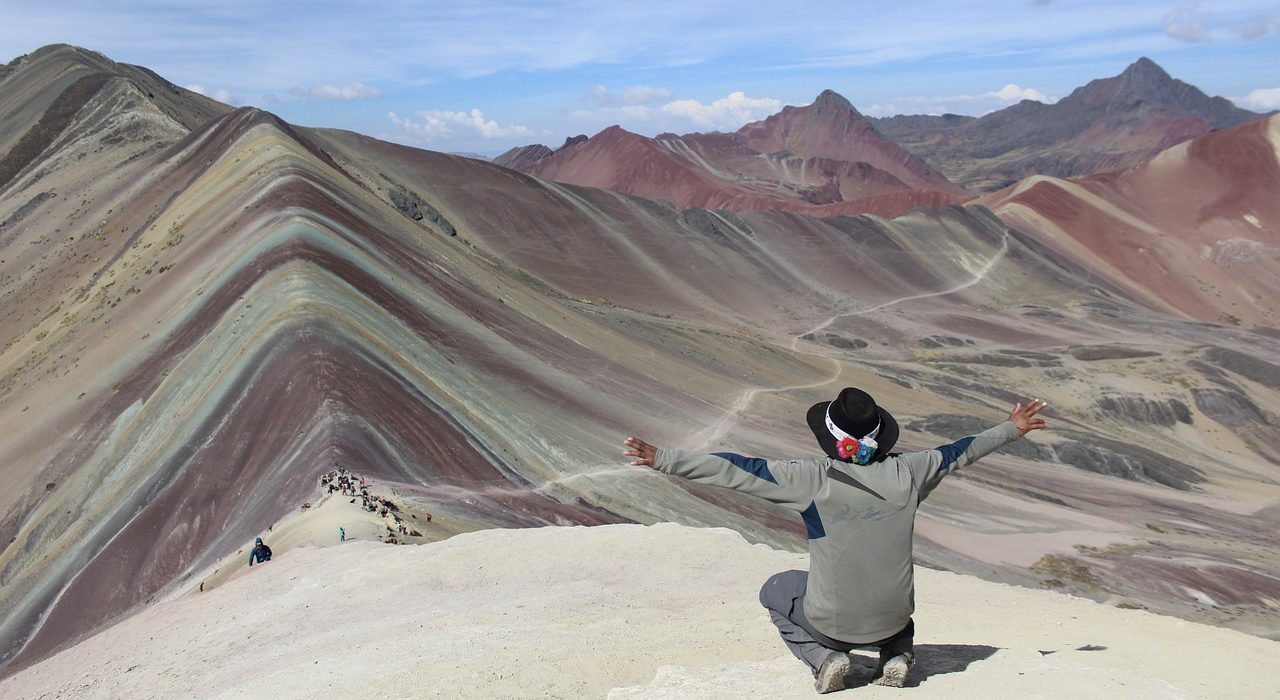 We get it! There's just so much to see and do in Peru. Do you want to hike the Inca Trail to Machu Picchu? Or perhaps take a day trip out to Rainbow Mountain? Or see a beautiful slice of the Andes in the Cordillera Blanca? Well, let's take a few minutes to break down these destinations and get you planning a hiking trip to Peru in no time!
Machu Picchu and the Inca Trail
No planning guide to Peru is complete without mentioning Machu Picchu, so here we are! This ancient Incan citadel sitting high in the Andes Mountains- at almost 8,000ft – is absolutely stunning for nearly every type of traveler out there. Hikers will love the challenge and scenery, history buffs will love the city's story, the architecturally-minded will be blown away by Incan building techniques, and everyone will have an unforgettable trip!
In terms of hiking types, you have options! The ancient Inca Trail that snakes for miles through the Andes, terminating at Machu Picchu, offers equally breathtaking views and switchbacks, perfect for the multi-day hikers out there. If you prefer a more relaxed approach, however, fear not! There are excellent Inn-Based tours that will show you sections of the Inca Trail and Machu Picchu, amongst other breathtaking sights in the area.
When planning a hiking trip to Peru, it's always in your best interest to consider crowds. Machu Picchu, unfortunately, tends to be at the top of the list in this department. It is undoubtedly one of the most renowned archeological sites in the world and draws a crowd to fit that title. Does it deserve that title and worldwide adoration? Absolutely! Just be aware that if you're planning a hiking trip to Peru with seclusion in mind, then this isn't for you.
Guided Machu Picchu hiking trips are available through Wildland International, and are an exciting, stress-free, way to do this trip. The tour company handles permits, gear, transportation, meals, and provides a professional guide so you can focus 100% on enjoying your adventure. Read more…
Choquequirao
If you still want that incredible opportunity to hike up to ancient Incan ruins, but prefer to avoid the crowds, then Choquequirao is just what you need! This Incan outpost city includes many of the stunning features of Machu Picchu – Incan architecture, temples, and ceremonial creations – but with only a few dozen visitors a day. Now then, there is a reason for this smaller crowd.
To reach Choquequirao, you're looking at a tough 2-day hike that involves more switchbacks than you can shake a stick at. Is it worth it? Absolutely! The views and history are absolutely incredible. In this case, as you're planning a hiking trip to Peru, just be prepared for some tough work or to hire a local porter.
Rainbow Mountain
If a day hike with a hot shower and comfortable bed at the end of the day is more your style, then Rainbow Mountain may be just what you need. The colorful sedimentary rock formations on the mountain make for a beautiful sight after a 5.5 mile hike. The sight is also improved by the fabulous Andes mountains as the perfect backdrop. Be aware, however, that this hike starts at about 14,500ft and only gets higher from there. So it will almost certainly feel much harder than expected, and you may experience the side-effects of high altitude hiking.
Guided Rainbow Mountain hiking trips are available, and are an exciting, stress-free, way to do this trip. The tour company handles permits, gear, transportation, meals, and provides a professional guide so you can focus 100% on enjoying your adventure. Read more…
Peruvian Amazonia
Let your inner Indiana Jones out for some air as you pick your way through the awe-inspiring Amazon jungles of Peru! Incredible wildlife including different monkey species, tapirs, sloths, toucans, and the rare Amazon river dolphin may all make an appearance.
If exotic plants and trees are more your focus, then you won't be disappointed! The vital rubber tree grows in abundance here, along with the striking passion fruit flower, delicious cacao, and beautiful orchids.
As hiking in the jungle quickly veers to miserable during the wet season, we highly recommend aiming for the dry season of May to late September!
Cordillera Huayhuash
As part of the greater Andean Mountain Range, the Cordillera Huayhuash offers incredible hiking opportunities for those not afraid of a little altitude! Glacially-carved valleys house beautiful lakes and rivers, while snowcapped mountains soar to nearly 20,000ft in the background. Most of the best hikes in the area reach about 15,000ft, so  acclimatizing for a few days in the nearby town of Huaraz is highly recommended.
Guided Cordillera Huayhuash hiking trips are available through Wildland Trekking, and are an exciting, stress-free, way to do this trip. The tour company handles permits, gear, transportation, meals, and provides a professional guide so you can focus 100% on enjoying your adventure. Read more…
Getting to Peru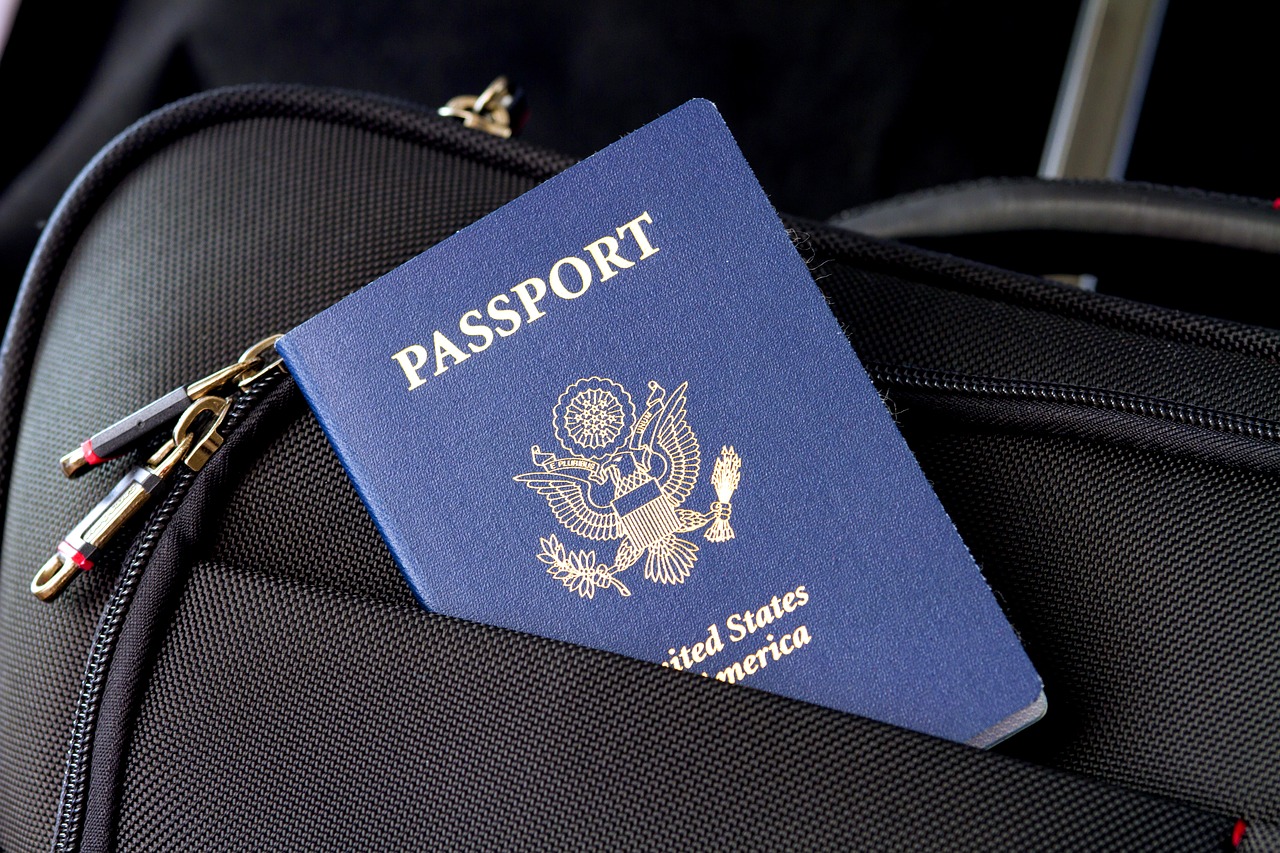 Visa and Entry Requirements
If you're traveling from the US, getting into Peru to start your adventure is thankfully very straightforward. A US passport, with at least 6 months until its expiration date, is all you need; no application beforehand and no visa fees at the airport make it quick and easy to get your trip underway! We recommend you consult the US State Department's website to always be on top of changing entry requirements.
Vaccination Requirements
Just about nothing is worse than getting sick on your once-in-a-lifetime trip. Your best defense? Get those vaccinations up to date! The US government suggests that you're up to date on all standard immunizations for this country including measles, mumps, and chickenpox.
It's also worthwhile to visit your local doctor, explain where you're going, and request a pre-emptive prescription for a standard antibiotic. Trying to hike with a nasty stomach bug ranks near the top of the 'I wish that never happens to me' list.
Lastly, malaria is present in some parts of Peru – mainly the lowland Amazonian region. If you're planning on visiting or hiking in this area, definitely consult your doctor on the different malaria preventative medications out there, and their possible side-effects.
Travel Insurance
While not required, we always highly recommend purchasing travel insurance for this simple fact: you just never know. Getting a bug could ruin a trip before it even starts, or an impromptu doctors visit abroad could add a pretty penny to your trip costs.
As an avid international traveler myself, I always have travel insurance, and I've used it more than once! Damaged or lost belongings, personal injury, or even trip cancellation are all covered by most providers – such as World Nomads. Wildland Trekking also has policies available that are fine-tuned to fit within our company's terms and conditions.
Language
English is not widely spoken in Peru outside of the tourist districts in the primary cities – such as Lima and Cusco. If you're planning a hiking trip to Peru off the beaten path, a basic understanding of Spanish will certainly go a long way!
You'll also find that almost all prices in Peru, from taxi fares to goods at a market, are negotiable. However, knowing a little Spanish is certainly a prerequisite to any successful haggle! Not to mention actually getting to the correct destination in a taxi or bus!
If you're starting from scratch, our best recommendation for a simple and free crash course in Spanish is Duolingo. Their program will introduce you to the basics of Spanish from individual words to full sentences. While it won't make you fluent, it'll will certainly get your foot in the door!
Preparing for High-Altitude
Unless you're planning a jungle hike to Peru, you'll likely experience much higher elevations than normal. Exposure to these high elevations can result in altitude sickness.  This can be characterized by the following symptoms:
Lack of appetite
Constant headaches
Tiring very quickly
Breathlessness with minor exertion
Thankfully, there's a tried-and-true remedy to these symptoms: rest! Once you arrive at altitude, take a day or two to give your body time to rest and adjust. After acclimatizing for a few days, these symptoms should diminish greatly, if not disappear.
How to Pack for Hiking in Peru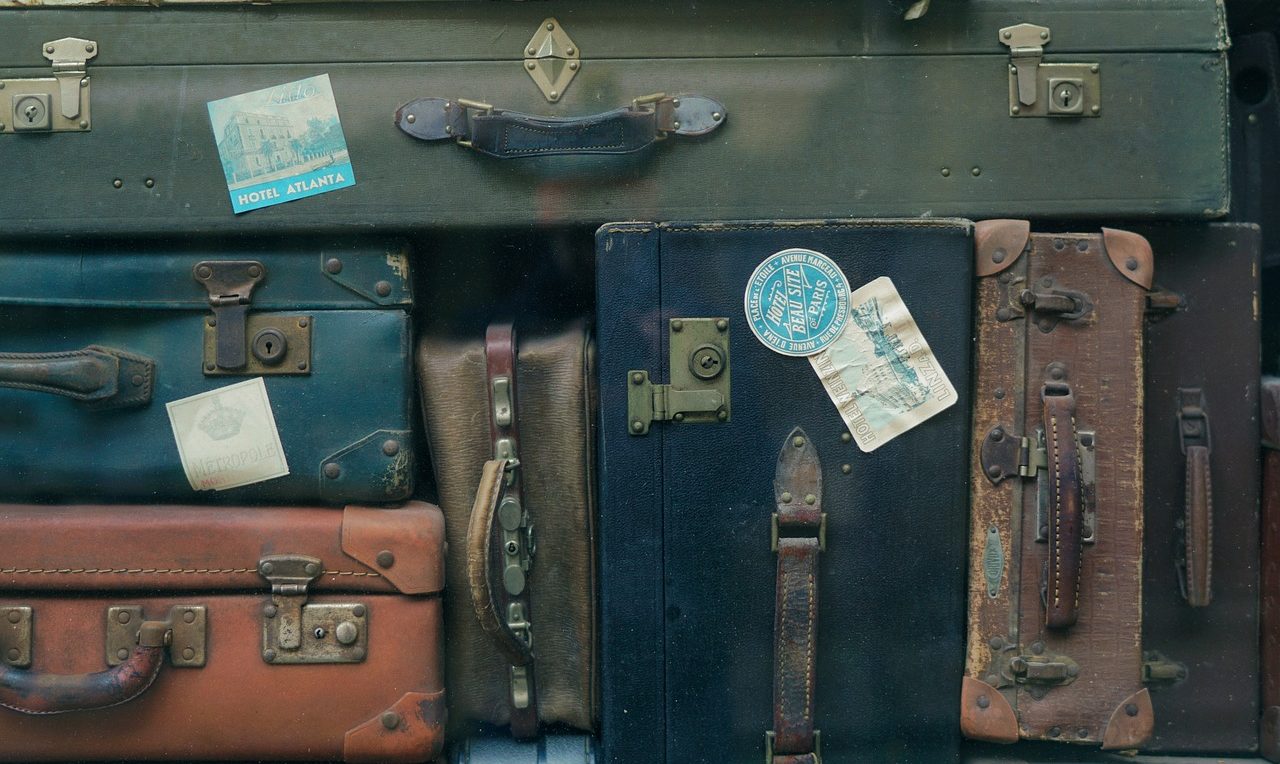 Major headache to international travel? Packing too much, waiting at the check-baggage line, waiting at the baggage carousel, wrestling multiple bags into cars and through doorways, and then knowing you have to do it all over again to get back! Give yourself a break and make sure you do your research on what to bring, and we'll give you a head-start right here.
To Rent, or Not to Rent?
Nearly every guiding company in Peru – including Wildland International – can provide you with the whole hiking kit-and-caboodle. This includes tents, sleeping bags, packs, and sleeping pads. You can quite literally arrive in Peru with nothing but your hiking clothes and shoes and still hit the trail with a guide – or rent gear independently.
In our opinion, this absolutely the best option for you travelers out there planning a hiking trip to Peru for a week or two. You can pack light for your flights, easily move around the country to do your own sightseeing, get kitted out to hit the trail in no time, and return all the gear after your hike – easy!
If you're planning a hiking trip to Peru after a few months in Colombia or Chile, however, and maybe you'll head over to Bolivia for a month afterward, and after that – who knows? Then consider this. The backpacker lifestyle, while incredibly free and liberating, generally involves a little more hiking and tent-living than your average traveler. Because of this, it's definitely worthwhile to bring a little of your personal gear as you'll be using it again, and again, and again. Plus, you won't have to pay for rentals with each use.
Cash Over Credit
The vast majority of eateries, venders, and bus terminals are cash only institutions, or need to charge an additional fee to process a credit card. While there are banks and currency exchange storefronts in-country, you can generally get better rates and dodge additional fees if you simply pull a few Peruvian Soles at your bank in the US before leaving.
Bug Repellent
Just as you can expect bugs with almost any hiking trip in the US, the same holds true in Peru. Up in the highlands of the Machu Picchu and Sacred Valley area, you can certainly expect mosquitos in the mornings and evenings, with a smattering of sandflies – or midges – during the day. These midges pack quite a wallop for being so small, and will leave an itchy bite that can last for weeks!
If you opt for a jungle trek, then we recommend you mentally prepare for hordes of mosquitoes. Most tour operators provide mosquito nets with every trip, and you can supplement with your own bug repellent.
The upshot, friends: bring bug repellent! 50% Deet is very effective in most settings and it is my personal choice. If, however, you prefer to use a natural bug repellent, lemon eucalyptus oil has an excellent reputation as an effective deterrent on those little blood-suckers.
Sunscreen
Sunscreen is definitely a must-have for most Peruvian hiking adventures! The region surrounding Machu Picchu sits at about 10,000ft elevation, which means less atmosphere between you and the sun. The upshot: it's easy to burn! So bring your favorite sunscreen and be aware that purchasing sunscreen in-country can be surprisingly expensive compared to other items.
Hiking Clothing
When picking out your hiking wardrobe, it's best to consider the following points. If you're visiting in Peru's winter, it'll likely be sunny and hot. If you're visiting during their summer, you can expect humid heat with a fair amount of rain. In both cases, you are almost certainly guaranteed some annoying bug action!
Therefore, your best hiking clothing will feature lightweight long-sleeve and long-pants that are breathable and moisture-wicking. These will help protect you from sun and bugs alike, but also keep you cooler on hot days and dry quickly if you get caught in the rain.
Consult In-Country Guides
But what better resource for packing than a comprehensive list prepared by in-country guides? Well, we have that exact detailed Peru packing list all ready for you as part of each trip PDF packet! If you book a trip through Wildland Trekking International, you'll also receive a detailed trip packet that will include a trip-specific packing list.
Best Time to Visit Peru

Like everywhere else in the world, Peru has very distinct seasons that can drastically affect your trip. Therefore, for the absolute best Peru hiking trip, we highly recommend you take the time to plan out what season to visit. For checking the weather in-country, we've always found Weather Underground to provide reasonably accurate and up to date information.
The Dry Season – May to Late September
This is Peru's winter, and traditionally the driest and most pleasant time of the year. Consequently, this is the most popular time to visit the country. You can certainly expect to deal with crowds at airports, cities, and the most popular hiking destinations.
The Wet Season – November to March
If fewer crowds and greener scenery appeals to you, then November to March may be worth considering. Take note, however, that this greenery is due to the marked increase in rainfall during this time, which can definitely make for a slog of a hike. January and February tend to be the wettest of these months, but you can reap the benefits of cheaper airfares and hotel rates if you brave the rain!
The Shoulders – October and April
These two transition months are marked by notoriously unpredictable weather. Maybe it will be clear blue skies, or maybe rain clouds for days on end. But, the tourist season is either ramping up or just winding down. This may make these months the perfect time to visit if you don't mind a shower here and there on your hike!
The Temperatures
Regardless of winter or summer, the temperatures in Peru generally stay very stable within its distinct regions. The highlands near Machu Picchu will often hover around the 70s F, while the jungle will see temperatures from the high 80s to low 90s F.
Getting To and From Your Hike
In most cases, especially when planning a hiking trip to Peru unguided, you'll need some form of transportation. Let's therefore take just a few minutes to cover the essentials of getting to and from your hike.
Taxis
Taxis in Peru are absolutely a dime-a-dozen. Nearly every street you visit will feature at least a few taxis all honking or flashing their lights to get your attention. They run everywhere within the main cities and can also take you to nearby villages or trailheads if you wish. These qualities easily make them one of the best options for getting around easily.
However, always use licensed taxis that are marked with an official taxi operator name with registration numbers on the doors. You will often see gentlemen trying to pack you into unmarked cars while saying that they're a taxi. For safety's sake these unmarked cars should be avoided.
Colectivos and Busses
For jumping from one city to another, colectivos (minivan buses) and full-sized buses are your most economical choice. They're direct, they're cheap, and you can tell the driver exactly where you want to get off. Assuming you have a little bit of Spanish up your sleeve.
Each city will have a major bus terminal in which you can purchase tickets for a bus that day, or a few days in advance. Most smaller villages, however, rely on colectivos that will either take you to the main highway, where you can flag down a bus, or take you all the way to your final destination.
Private Cars
Major cities that see a fair amount of tourist traffic – think Cusco – will have private car services for hire. These will allow to you to schedule exact pick-up times and drop-off locations at your convenience. While certainly a more expensive option, private cars do provide some peace of mind for getting around in a foreign country. Especially one where the transportation system is a bit of an adventure on its own.
Transportation Included in Guided Hikes
Wouldn't it be convenient if your guide would pick you up at the airport and drop you off afterward? Cutting out all the stress of arranging your own transportation in one fell swoop. Well, we do! A Wildland International representative meets you at the Cusco airport for all our Machu Picchu trips, and drops you off afterward for a completely stress-free experience!
There you go, hiking friends! We've covered the primary points of planning a hiking trip to Peru. From destinations, to what to bring, to how to prepare, to how to get around, you now have all the information you need for an unforgettable trip! So what are you waiting for? Get planning, get packing, start your adventure, and remember that Wildland International is always ready to provide a once-in-a-lifetime hiking adventure to Peru!
Wildland Trekking Hiking Adventures
As the world's premier hiking and trekking company, Wildland International believes in connecting people to fantastic environments in amazing ways. Peru offers an array of incredible hiking and trekking experiences. Wildland International provides 10 different single and multi-day hiking adventures to several unique Peruvian landscapes. Read more about our Peru hiking trips.
To learn more about our guided backpacking trips and our award-winning hiking vacations, please visit our website or connect with one of our Adventure Consultants: 800- 715-HIKE