Top Hiking Trails in Sedona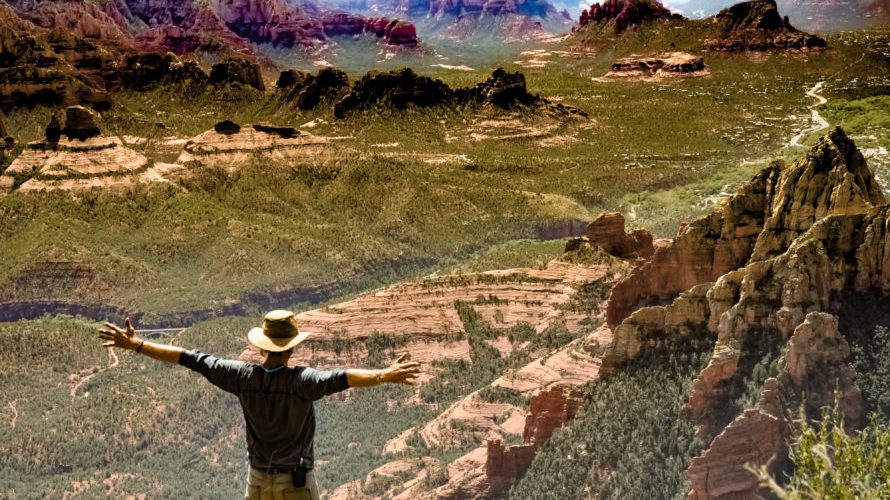 Sedona's spectacular red rock country is characterized by sandstone towers, soaring buttes, deep canyons, spring-fed creeks, fascinating pioneer and Native American history, and a plethora of phenomenal hiking opportunities. On a trek with Wildland, you can visit iconic Sedona highlights, towering desert summits, and remote canyons on trips that meet your trekking style including: Inn-Based and Basecamping Hiking Vacations, as well as Sedona Day Hikes.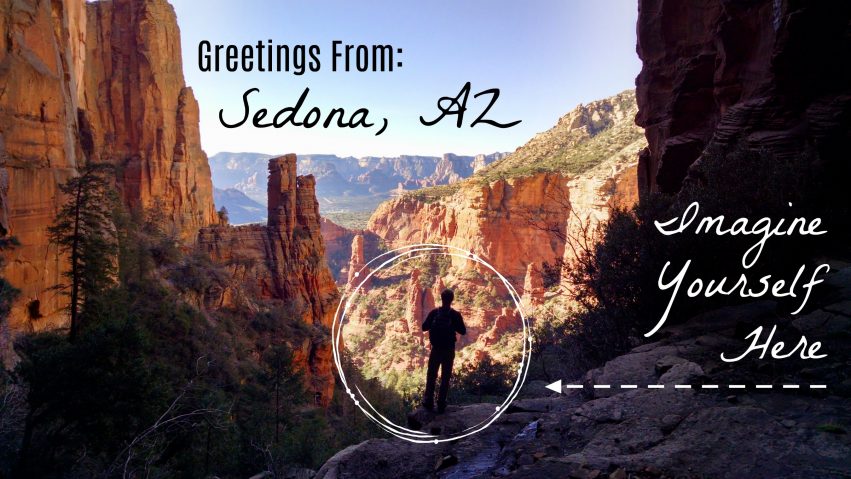 With all of these options, how do you choose?! Our team of adventure consultants are here for you 7 days a week to help you sort out trip selection and answer questions. If you're a do-it-yourself traveler or want a little immediate inspiration, here are some of our favorite trails to get you started…
Sedona Backpacking Tours: coming soon!
#1: Hangover Trail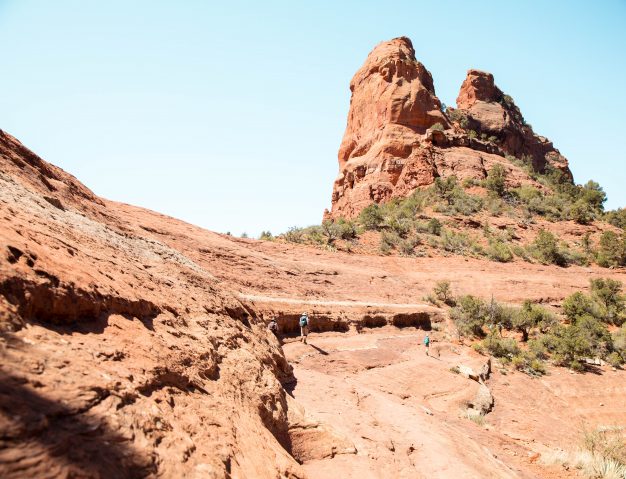 Hangover trail, named so for its big red rock overhangs that shade the backside of the trail, is a part of our Mitten Ridge hike. Hangover Trail is really one of the most unique and exhilarating trails in the Sedona area. It features phenomenal views all along the way with an especially rewarding view atop a red rock saddle that overlooks Oak Creek Canyon and Bear Wallow Canyon below. The trail features slickrock traverses that will keep you on the edge and make for a memorable adventure!
Hike it with Wildland! Red Rock Adventurer
#2: Templeton Trail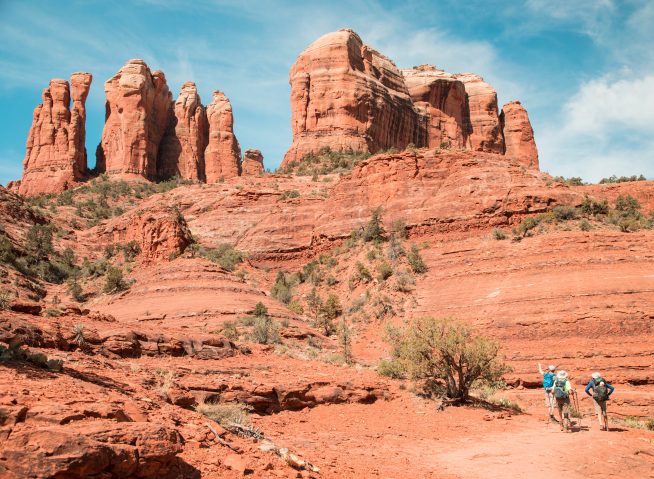 Templeton Trail is one of those trails that just keeps getting better and better as it continually approaches the base of one of Sedona's most famous rock formations: Cathedral Rock. Templeton Trail also winds its way down to the banks of Oak Creek where you can rest under sycamore and cottonwood trees, making this trail feel like a total red rock desert oasis. Templeton Trail is a part of our Cathedral Rock Loop hike.
Hike It with Wildland! Grand Canyon and Sedona Tour.
#3: North Wilson Mountain Trail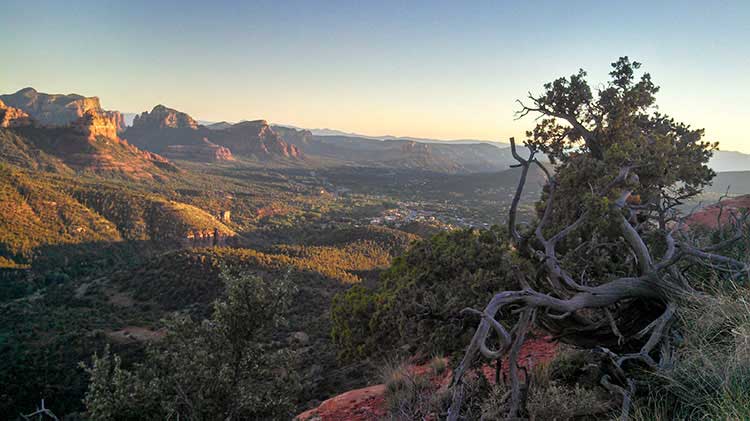 Wilderness solitude, towering trees, interesting Oak Creek Canyon features and unforgettable summit views are just a few of the highlights of the North Wilson Mountain Trail. This trail and its route, which holds a very interesting legend of how it got its name, brings you up to the highest point in Sedona for an astonishing view of the Red Rock Country below. This trail will challenge you and leave you hungry for more of what Sedona's unique landscape has to offer.
Hike it with Wildland! Red Rock Basecamp Tour
Sedona's hiking vacations connect you with Red Rock Country at its finest. Discover Sedona and the Grand Canyon on our award-winning hiking tours.