Wonders of the Grand Canyon
Trip Highlights
Dramatic Creeks & Waterfalls
Canyon Solitude
Mighty Colorado River
Spectacular Sandstone Terrace
Water-sculpted Tapeats Canyon
Remote, Rugged Route
Stunning Views
Description
This tour is truly a journey into the wonder and magic of the North Rim of the Grand Canyon. It's the most memorable and rewarding loop hike in the Grand Canyon and features excellent streamside camps, thundering waterfalls, an enormous landslide that changed the course of the Colorado River, an enchanting slickrock narrows section, and a layover day to relax and absorb the magic of the place. The hike beautifully illustrates some of the most distinctive and scenic characteristics of the western Grand Canyon, and continues to be an all-time North Rim favorite.
We'll begin by hiking down to the Esplanade, a fantastic camp perched above the deeper layers of the Grand Canyon. From there we'll hike past Thunder River (appropriately named as it literally erupts from the side of a mountain) and follow Tapeats Creek to the Colorado River. After traversing part of the Colorado River we'll head back up Deer Creek, make camp, and explore its beautiful terraces, narrows, and the magnificent Deer Creek waterfall. The following two days will be spent returning to the North Rim.

Need to Know: Grand Canyon Permits
It is strongly recommended to book your Grand Canyon backpacking trip 5 months in advance due to the Park's permit system. Backpacking permits are issued on the first of the month 4+ months in advance (see deadlines for each month.) Permits for the most popular trips sell out very quickly during the initial lottery, so registering prior to the deadline of the month you're interested in is highly beneficial. You can also pick any dates, and you'll receive a 5% early registration discount!
Pre-permit Registration $1591
Grand Canyon's permit process is complicated, but we take care of everything so you don't have to worry about it! Here's what you do need to know – Grand Canyon issues backpacking permits through a lottery system 4+ months in advance (deadlines listed below). Permits for popular trips sell out immediately during the initial lottery, so it's important to register before the process begins. Pre-permit registrants also receive a 5% discount and can pick any dates!
When you register we will ask you for backup dates and itineraries, as they are helpful if your first choice isn't available. If a permit request is denied, pre-permit registrants have top priority for open spaces on confirmed permits, and very often get spots. Finally, we have good success rates, but your deposit is 100% refundable or transferable if we're unsuccessful. Still have questions? Call us at 800-715-HIKE (4453)!
PERMIT DEADLINES
| | | |
| --- | --- | --- |
| Month of Trip | Register Before | Permit Results |
| | | |
| | | |
| | | |
| | | |
| | | |
| | | |
| | | |
| | | |
| | | |
| | | |
| | | |
| | | |
Return Guests get a 10% discount on all Trips!
DIFFICULTY LEVEL 5
Scale of 1-5. 1 is least difficult; 5 is most difficult
This trip features moderate hiking distances on extremely rugged, unmaintained trails. There are steep, loose, narrow and extremely exposed sections that can be challenging for some guests, especially if you have a fear of heights. If you're in very good shape and want to challenge yourself on a demanding, phenomenally scenic and adventurous route, this one is a good choice.
Hiking Distances: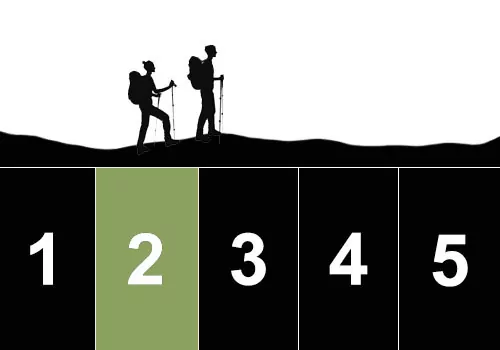 Up to 6 mi
Backpack Weight: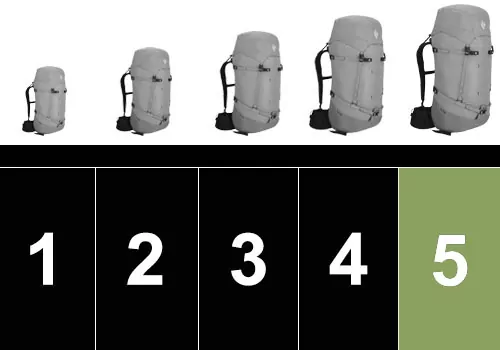 35-45 lbs
Terrain: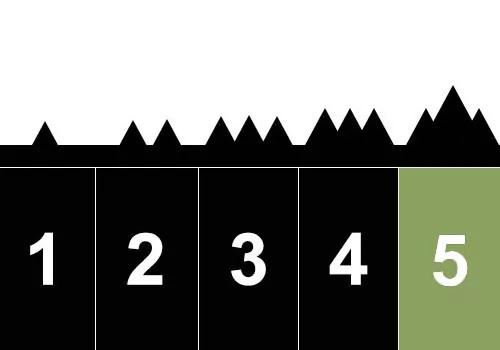 Extremely Rugged
Max Daily Elev. ↑↓: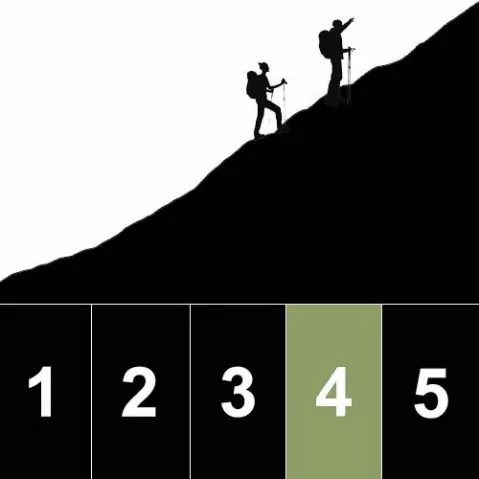 Up to 3000 ft
Heights Exposure: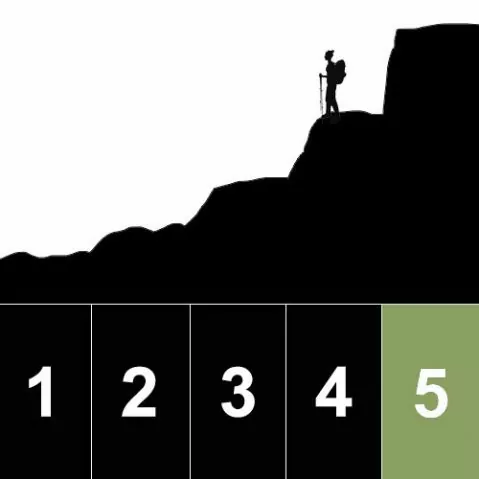 Extreme
Physical requirements:
Hiking uphill or downhill with a 35-45 lb backpack for 8-10 hours
Maintaining balance and footing on steep, loose, extremely rugged terrain
Potentially hiking in 95+ degree fahrenheit temperatures
Hiking with extreme heights exposure in places
SOLITUDE LEVEL 4
1 least solitude, 5 most solitude
We rate this Grand Canyon hike a solitude 4 because while it enters the Canyon at a remote spot and much of the trip we won't see many other groups, we are likely to run into rafting groups as we near the Colorado River.