Grand Canyon: 6 Reasons to Explore Beyond the Corridor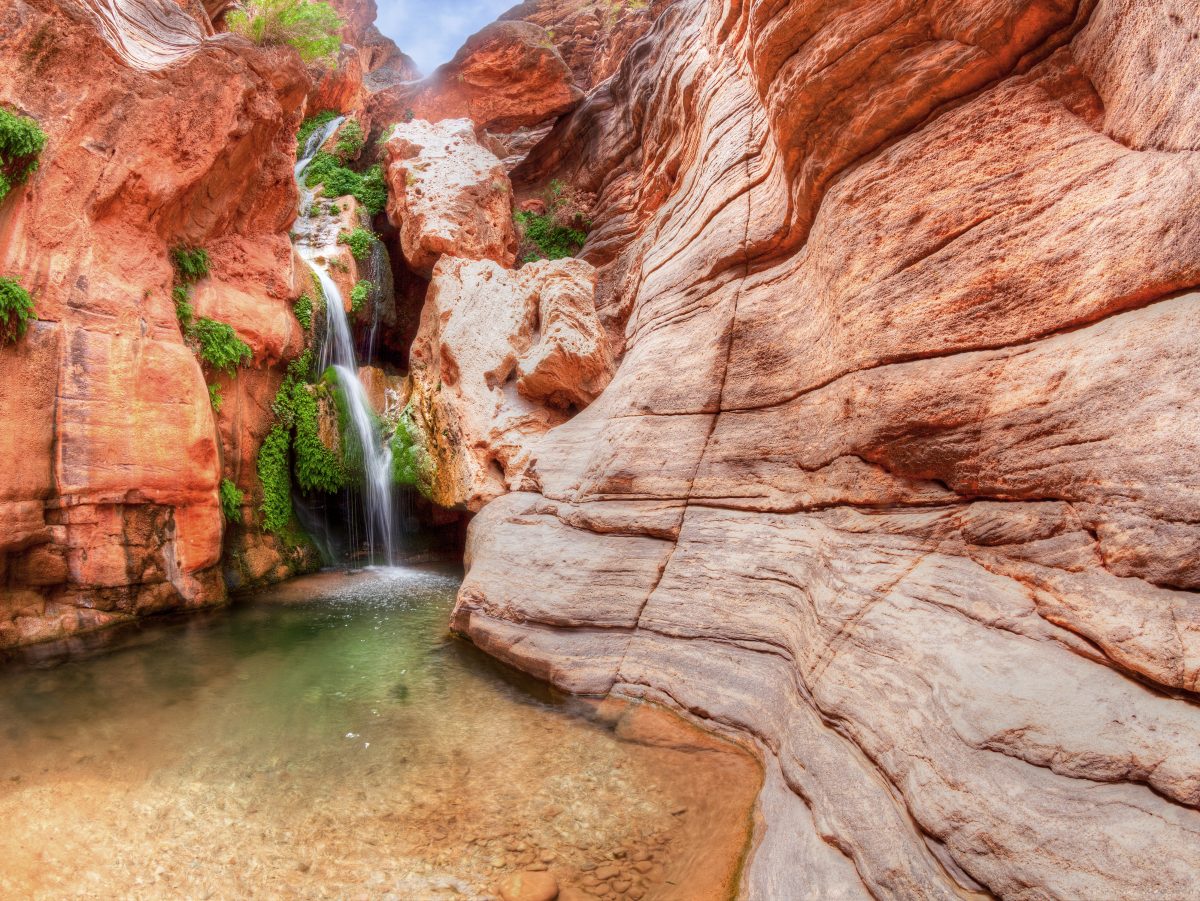 Millions of people enjoy the enormity of the Grand Canyon each year. From the North and South Rim overlooks, people ooh and aah at the cavernous trench. Standing among this congregation of on-lookers, you too will be taken in by the impossibility of what lies before you. As one of the seven natural wonders of the world, the Grand Canyon hosts over five million visitors every year. But that doesn't mean you have to be stuck in a crowd. Connect with your sense of adventure and explore this breathtaking beauty with a Grand Canyon backpacking adventure on paths less traveled. When you get off the "corridor" — the most populated trails that take hikers to the river and back — you'll find solitude, incredible views, and a bit of excitement.
The Grand Canyon's 1.2-million acres of backcountry offers countless opportunities for such experiences. While the Grand Canyon corridor trails are stunning, this expansive National Park has much more to offer. Whether you want to check out the wild side of the Grand Canyon on the New Hance Loop or hike to lush, flowing oases on the Wonders of the Grand Canyon trip, you'll be able to find the trail for you.
Why should you explore beyond the corridor? The reasons are endless, but we've come up with six especially great reasons to set out on a unique Grand Canyon adventure.
1. Solitude

If you want a quiet nature experience, you should get off of the maintained corridor trails. When you leave the corridor, you will see fewer people as you hike (which means a greater chance of wildlife sightings!) Plus, you will often have campsites to yourself, which is a welcome contrast to the more popular trips like Rim to Rim in the Grand Canyon).
Quiet results in heightened senses. Hear the echoes of every wren, and breathe in the scent of sage on the desert air. Imagine being lulled to sleep by the sound of a rushing creek and then waking up to find curious mule deer around your tent. You won't find this kind of solitude in the corridor.
2. History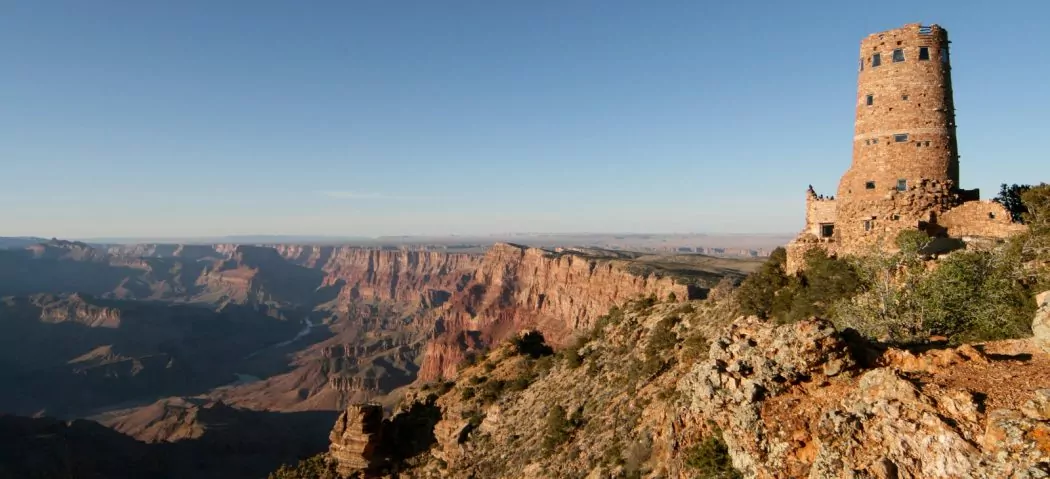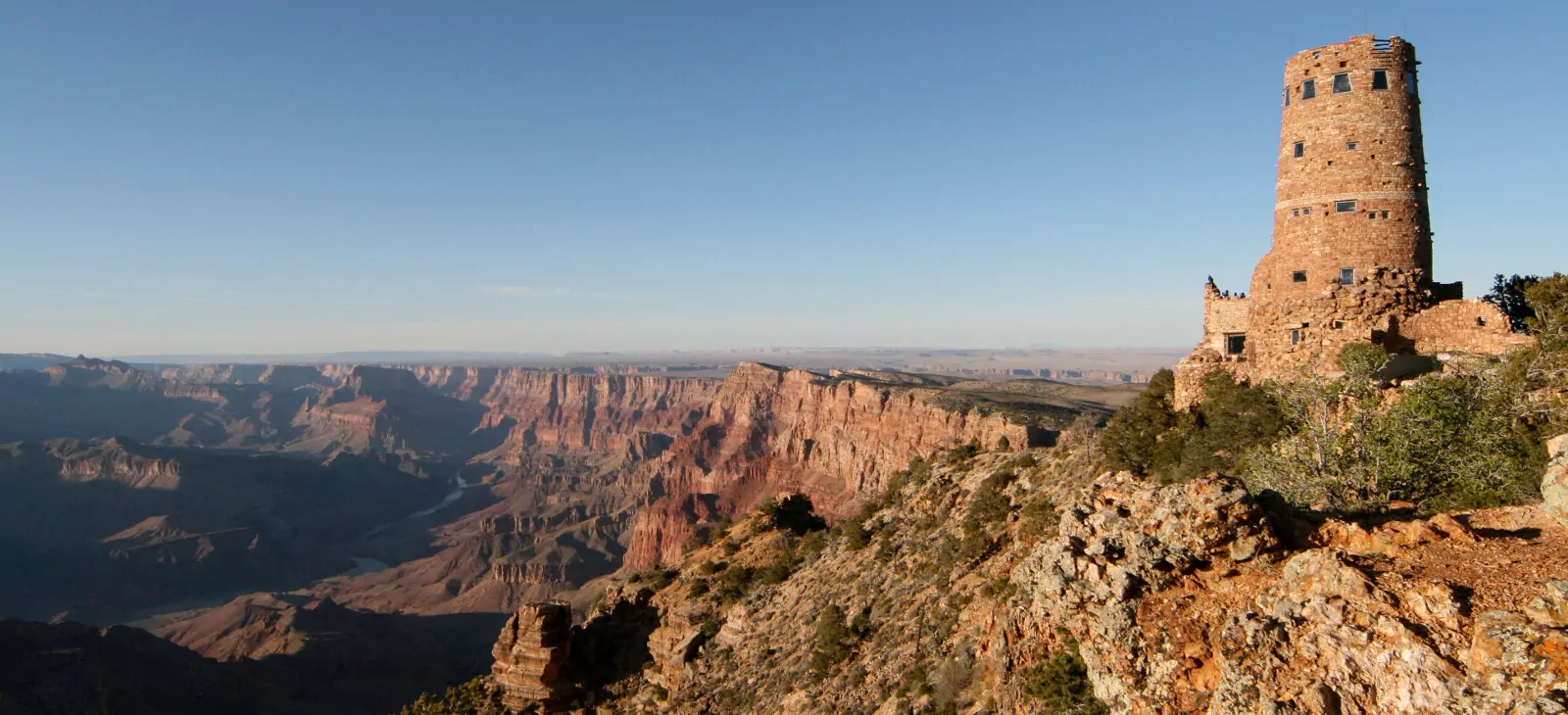 Many Grand Canyon trails started as Native American pathways that were then used by miners in search of copper deposits. With trips like our Grandview Trek and Hermit Loop, you can experience trails steeped in the mining history of the canyon. Keep your eyes peeled as you hike, and you might even see artifacts of the bygone era.
3. Adventure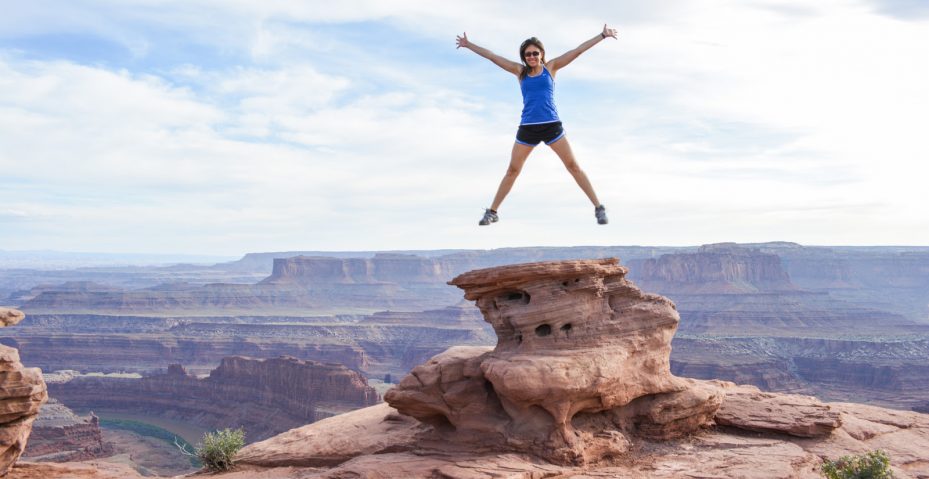 The Park Service regularly maintains the corridor trails, but the rest of the trails in the canyon see little upkeep.  The bigger adventure begins when you hike the trails that haven't been maintained in over 80 years. If scrambling around big boulders and shimmying through slot canyons sounds like your kind of fun, consider exploring the less-traveled paths of the Grand Canyon.
4. Multi-Sport

Why take a bridge when you experience the glorious Colorado River from your very own packraft? If only 1% of Grand Canyon visitors spend a night below the rim, it's hard to imagine the small percentage of hikers who packraft from one rim to another. Packrafting from Rim to Rim is truly a once-in-a-lifetime adventure and a great way to throw in another sport with your hiking trip.
On our packrafting trips, we follow the historic trails of William Wallace Bass, the first European- American to guide visitors on Grand Canyon Rim-to-Rim trips in 1900. We use our own power to cross the Colorado River via small, inflatable boats. This adventure has its fair share of hiking — you do have to get down to the river after all! And for added adventure, we tackle sections of boulder hopping that require your hands as stabilization.
5. Challenge

The Grand Canyon is not an easy place to hike. Going to the river usually involves about 5,000 feet of elevation loss, which you then must regain on the way back to the rim. There is no easy way to get to the bottom of the canyon, and every hiker who makes it there feels a special sense of accomplishment. You may be drawn into the Canyon's depths on one of the popular routes: the South Kaibab or Bright Angel Trails, also known as the "corridor" trails. En route, you'll see hundreds of others who had the same idea. And while you are awed by each turn in the trail, you may notice a subtle desire churning inside you: a wish to go a bit further, to experience something special, more away from it all.
If you have achieved this goal and want to take it a step further, or you are a hardcore hiker who enjoys long days, a Kanab Creek trip is the hardest and most secluded trip we offer.
6. Epic Scenery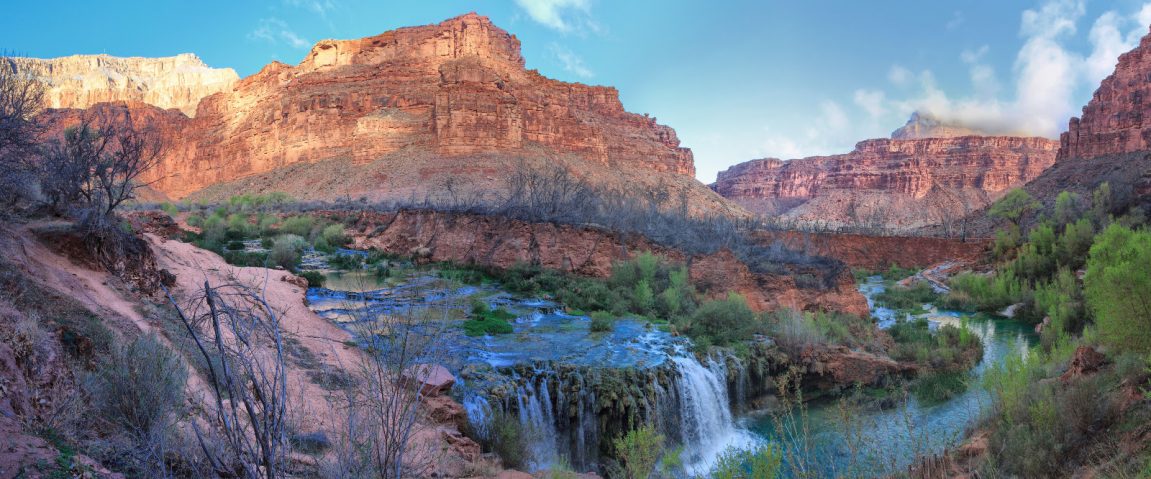 When you get off the beaten path, you will discover waterfalls, slot canyons, and gorgeous beaches (that you can camp on!) You'll see Wonders of the Grand Canyon and — usually — you'll have them to yourself. A variety of sweeping panoramas and charming close-up views of seldom-seen parts of the canyon await those of you willing to take the trails less traveled. Explore slot canyons and turn corners to soak in the views (and spray) of stunning waterfalls.