Slot Canyons Traverse
Trip Highlights
Incredible Slot Canyons
Arches & Amphitheaters
Towering Canyon Walls
Cultural Sites
Desert Solitude
Wonderful Solitude & Scenery
Guides Choice Trip
Description
Our Slot Canyons Traverse backpacking trip is a 5-day, 4-night thru-hike a stunning slot canyon to where it enters the Colorado River east of the Grand Canyon. With water-polished, sandstone walls towering thousands of feet above us, these canyons are very similar to Zion Canyon but with more solitude! This trip is for folks interested in adventure, solitude, fantastically unique landscapes, and a generally secluded experience. We trek a 30-mile length of the canyon above its confluence with the Colorado; we explore an offshoot of the main canyon, which is the longest slot canyon in the world; we enjoy stunning and peaceful campsites; we visit arches, oases and have opportunities to see desert wildlife; and we hike heartily each day with mileages of 6-10 miles daily through a maze of Canyon Country landscapes.
Please Note: This area can be subject to very dangerous flash flooding. We schedule the trip dates for the driest times of the year that are still warm enough to enjoy the slot canyons. If moderate to significant rain turns up in the forecast, the trip may be rerouted to the spectacular Boulder Mail Trail backpacking trip, also in Southern Utah.

Need to Know: Human Waste
The public agencies that oversee this region require that everyone pack out all solid waste, including human waste. We provide resources and training to make this manageable and efficient. However, if you'd rather embark on a trip in this region where that isn't required, we recommending checking out the Boulder Mail Trail in Southern Utah.
Read more …
DIFFICULTY LEVEL 4
Scale of 1-5. 1 is least difficult; 5 is most difficult
SUMMARY OF DIFFICULTY
Significant mileage each day, often wading in ankle to calf deep water and stepping over boulders. The terrain is relatively flat and in some sections, your group will be able to move quickly on the packed sand. Other sections are slower and involve navigating small slippery boulders. There is no sanctioned trail as the trail is the canyon floor. The terrain can be altered by the conditions from day to day depending on flow levels of water in the canyon. There is one short (~4 strides-long) section of extreme exposure, where you must either walk along a narrow (~3 foot wide) section with a steep drop off on one side, or take an alternative off-trail bypass with some loose rock.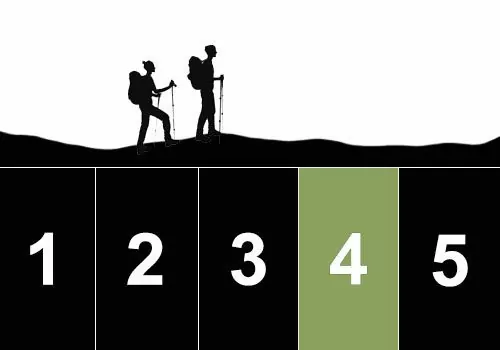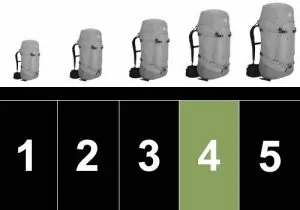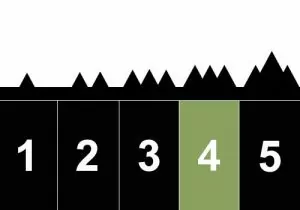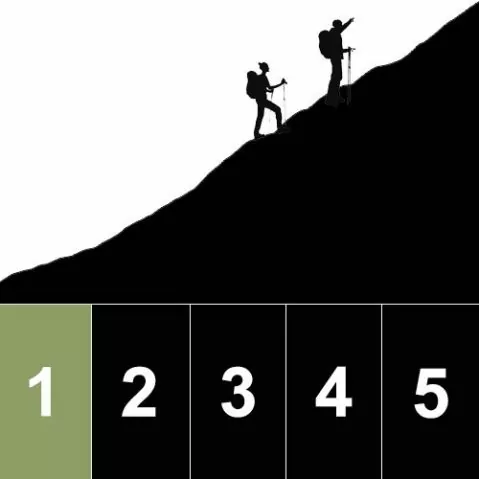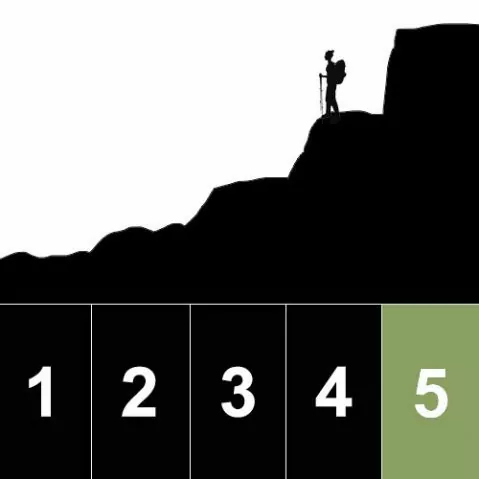 PHYSICAL DEMANDS OF THIS TRIP
Hiking with a 35-45 lb backpack for 6-10 hours
Hiking in ankle-deep to calf-deep water for long sections
Maintaining footing and balance on variable terrain including sand, water, and rocky/bouldery terrain
One very short section of extreme exposure (approximately 4 strides, but can be avoided if necessary)
SOLITUDE LEVEL 3
1 least solitude, 5 most solitude
We rate this Paria hike a solitude 3. You can expect hours of solitude at a time.
Taxes & Fee's
Utah is the only state we are based in that charges sales tax to outfitters and guides. The sales tax is based on the St. George, UT municipality rates, which are adjusted occasionally but are in the 6-7% range. For all of our hiking and backpacking tours that originate from our St. George, Utah base (Utah trips, Death Valley trips, Kanab Creek, and Wonders of the Grand Canyon), the sales tax will be applied automatically to your payments. Feel free to call us at 1-800-715-HIKE (4453) with any questions!
Private Trips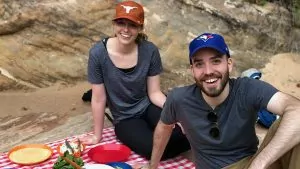 Travel in perfect company by booking a private trip exclusively for your group!
Our sliding scale for private trips is based on the final number of guests in your group. Rates are per person and do not include sales tax, national park fees or guide gratuity. The final rate is based on the actual number of guests on the trip and may adjust based on cancellations or additions.
Please Note: you can also enjoy a private trip at our normal scheduled rates by filling any empty tour to capacity. However, if group members drop from the tour those spots will automatically become available on our website for instant booking. By purchasing a private trip at the rates listed below, your trip will remain exclusive to your group regardless of cancellations. 
Private Rates FOr This Trip
2 People: Rate x 2.5
3 People: Rate x 1.75
4 People: Rate x 1.25
5+ People: Rate x 1.15
*all rates are per person
PDF Trip Itinerary Packet
Book online