Nar Phu Philanthropy Trek
Trip Highlights
Rebuild Health Clinics in Nepal
Join Forces with BACKPACKER
Himalayas' Massive Mountains
Local Cuisine & Culture
Build Community & Make a Difference
Embark on a World Class Trek
Giant Rivers & Glacial Valleys
Description
Join BACKPACKER Magazine and Wildland Trekking on a life-list trek in Nepal and help with earthquake recovery and pandemic recovery efforts. BACKPACKER and Wildland Trekking are partnering to send multiple teams to Nepal in 2022 and beyond. We hope you will join us!
Participants will:
Join a BACKPACKER Ambassador and BACKPACKER readers on a special trip combining volunteer work and world-class trekking.
Support communities in need. After a 2015 earthquake devastated Nepal, thousands of schools, health clinics and villages were damaged or destroyed. Long after the disaster faded from the news, the recovery efforts continue. The global pandemic has also created a new need for new health infrastructure. We'll spend a week helping with the building efforts of a health center in a small village called Kakani — no skills required; training will be provided.
Automatically donate to the project. (Wildland donates $500 for each guest that signs-up for this trip)
Trek through the world's highest mountains on a 9-day journey on the little-known Nar Phu route in the Annapurna region, where we'll visit remote villages and ancient monasteries. After the service project, we'll spend a layover day in Kathmandu, then depart for the trek.
*If you or someone you know would like to join the volunteer work portion of this trip, but are not a level 5 difficulty hiker, no worries we have you covered. We would love to have the extra hands out at the service project. Please contact our Adventure Consultant Team for a special trip rate that includes the first 11 days of this trip's scheduled itinerary and options for joining our Annapurna Base Camp Trek, which is a level 4 difficulty trek.

Read Note from BACKPACKER
On a steep hillside above Manang, one of the highest villages on the Annapurna Circuit in Nepal, a lone monk lived in a one-room dwelling made of stone. Locals said he'd taken a vow of silence more than two decades earlier and hadn't spoken a word since. I climbed up to see the monk when I trekked the route—apparently, he had a sweet tooth and appreciated visitors who brought him cookies. I found him sitting in his hut, and he grinned brightly when I deposited the treat on his small wooden table. He raised his hands to bless me, we smiled some more. Not much happened, really, but I remember the moment clearly 30 years later.
I'd learned about the Annapurna Circuit from an article in this magazine. The story extolled the unequalled beauty of the Himalaya and the people who lived there. It contained a photo of 26,545-foot Annapurna. I was sold.
I wasn't the only one. Since 1973, BACKPACKER has run more than a dozen articles on Nepal, always saying: Go. Go have the experience of a lifetime. Go meet people you'll never forget. It worked for me and it worked for generations of trekkers before and after.
So when an earthquake devastated Nepal in April 2015, it felt like a friend was in crisis. We at this magazine had a special obligation to help a country that had long helped us. We championed ways to give back, everything from donating to relief funds to traveling there to help restore the tourism industry. But one fact quickly became apparent: The damage was so extensive that the recovery would take years and require continued efforts long after the disaster faded from the news cycle.
That's why we've launched this special project to put teams of BACKPACKER readers on the ground, in places where help is needed most. This time, we're not asking for donations; we're asking for volunteers. It's time to put some sweat equity into a place that needs safe schools and new health clinics as well as a trekking tourism economy.
Of course, trekking is also on the agenda. We'll spend the first week working in a rural area. The second week, we'll go on a trek in the mountains. Think of it as closing the circle between lifesaving aid and life-list adventure. I'll bet that monk would approve, even if he couldn't say so.
– Dennis Lewon, BACKPACKER Director of Content
Read more …
$280 SINGLE SUPPLEMENT
On this trip the single supplement includes single rooms in the hotels we stay at before and after the trek. Once on our trek we will not have the ability to put guests in single rooms. Please be prepared to share rooms, huts, tea house accommodations..etc. with other guests and hikers once we're on the trek. Different sexes will never be asked to share a room unless they are traveling together or we are in communal lodging with several people in one room. During the service project bunk beds or tents will be provided in a communal setting.
DIFFICULTY LEVEL 5
Scale of 1-5. 1 is least difficult; 5 is most difficult
SUMMARY OF DIFFICULTY
Two considerations earn this trip a Level 5 difficulty. The first is high elevation – a maximum of 17,375 feet, which makes hiking quite strenuous. Second is the significant elevation gains that we tackle in one day – near 4,000 feet, which is at high elevation.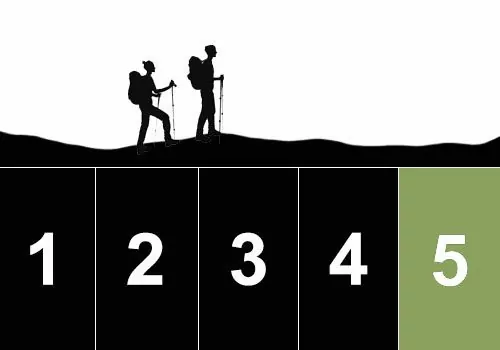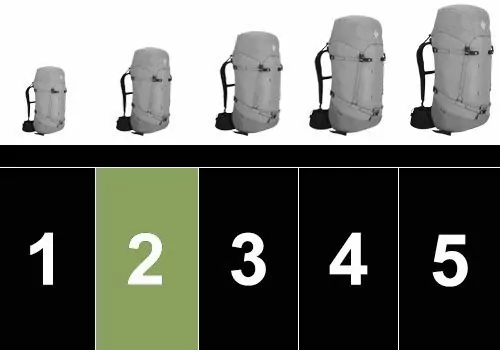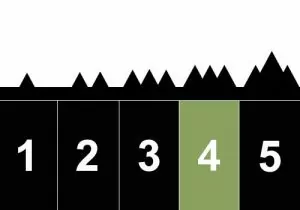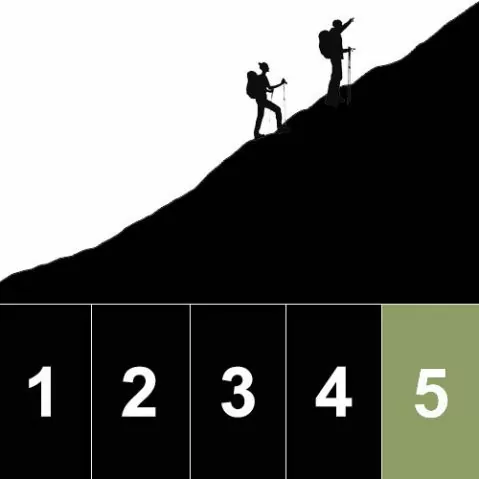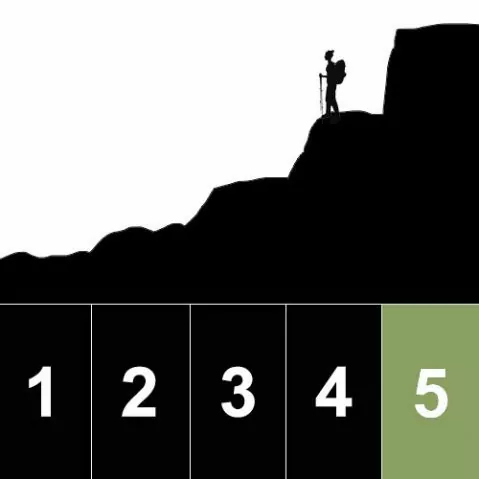 PHYSICAL DEMANDS OF THIS TRIP
Hiking uphill or downhill with a 15-25 lb backpack for 8-10 hours
Maintaining balance and footing on variable, uneven terrain
Hiking at elevations of 17,000+ feet
Hiking with occasional, extreme heights exposure
SOLITUDE LEVEL 2
1 least solitude, 5 most solitude
We rate this Nepal hike a solitude 2. You can expect to have as much as an hour of solitude at a time while hiking.
Taxes & Fee's
We require a minimum of 2 guests to confirm this trip. If a trip date is not confirmed yet, you can register and will be notified when the trip is officially confirmed. We recommend not making final travel arrangements until your trip meets the minimum number of guests and is confirmed.
In most cases, if a trip does not reach the minimum number of guests, you may choose to transfer to another trip date or another trip, or be refunded your payments in full. We make the final determination for these trips 65-60 days before the departure date.
PDF Trip Itinerary Packet
Book online