Donation Gifts: Outdoor and Environmental Nonprofits to Support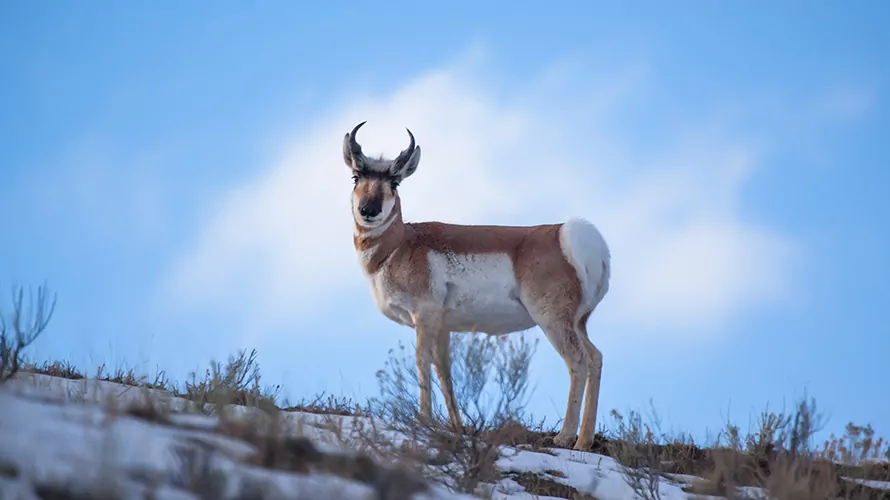 Are you thinking of giving a donation to charity as a holiday or birthday gift? You've come to the right place. As a trekking company, we believe it's crucial to give back to the places where we are lucky to recreate. Giving to nonprofits during the holiday season (or any time of year!) can be a great way to support amazing organizations while showing your friends and family that you care. A donation gift can tell your loved ones that you know which issues are important to them.
Not only are donations a fantastic last-minute holiday gift (you don't have to worry about shipping delays!), but your money will go towards supporting the places and issues that you care about deeply.
Donation gifts are a great way to support nonprofits so that they can continue to make lasting changes in our world. We've compiled a list of outdoor and environmental nonprofits that you should know — from conservation organizations to nonprofits working to bring more diversity into the outdoors.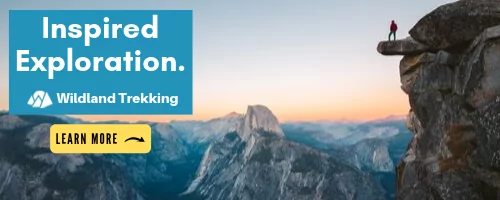 national park conservation
National Parks have a lot on their plates: they have to build new infrastructure, perform restoration projects, and implement educational programs to support the increasing number of visitors, all while also working to protecting our wild spaces. They are chronically underfunded by the government and rely heavily on donations to manage their ever-growing list of tasks.
So, that's where National Park Conservancies and funding projects come in to play. Nonprofit groups usually serve as the official fundraising entities for places like Grand Canyon, Yosemite, and Zion. They raise money for educational programs, trail maintenance, historic building preservation, and wildlife management. At Wildland, we love partnering with these major conservation organizations to create lasting change in our Parks.
If you make a donation as a Christmas gift this year, consider making it to one of these organizations. Do you and your family love the Great Smoky Mountains National Park? Have you had a profound experience in the Yellowstone backcountry?  When you donate to these nonprofits, your dollars actively work towards leaving improving the Park for generations to come!
International Trekking-Related Organizations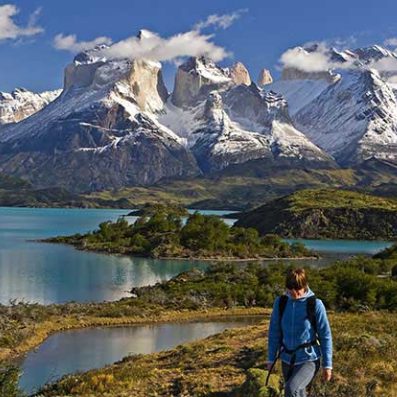 One of Wildland's partners, the Torres del Paine Legacy Fund promotes responsible tourism to protect the stunning region. 100% of donations go towards sustainability initiatives to protect the natural and cultural resources in Torres del Paine. Similar to the National Park Conservancies in the United States, this Legacy Fund is crucial to ensuring these international wonders get the funds they need for proper management.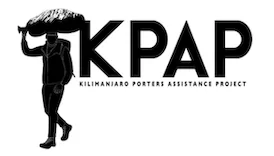 The Kilimanjaro Porters Assistance Project aims to create an ethical trekking industry. They work to improve porters' lives by raising awareness about the poor working conditions, such as lack of proper gear and medical training.KPAP helps tour companies implement ethical practices and educates and empowers porters and other mountain workers. They have a clothing lending program so porters can have access to free climbing gear, and they run classes such as conversational English, first-aid, porter rights, and Leave No Trace. However, during COVID, many porters are struggling financially from the lack of work. So, KPAP shifted its attention to offering budgeting, money management, and regenerative farming courses.
When you're choosing an international trekking company, you should look at their treatment of porters. Often, lower trip prices are a result of terrible working conditions for vital, hard-working crew. This organization helps boost transparency, so you can ensure you're trekking responsibly. Wildland Trekking is proud to partner with the Kilimanjaro Porter Project and support our essential team members who make our trips possible.
Increasing Inclusion in the Outdoors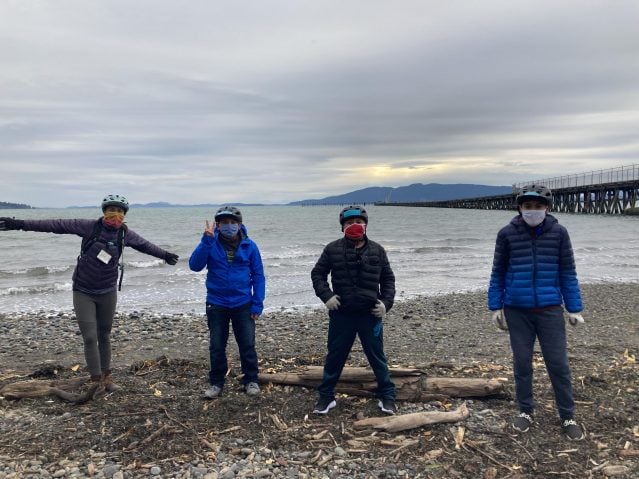 Vamos Outdoors Project is breaking down barriers to outdoor education. Thanks to Vamos, what was once a privileged experience is increasingly available to all people, no matter their income level. They eliminate access challenges that make it harder for Latinx and English Language Learner families to participate in outdoor, recreational, and environmental education activities. Vamos provides free outdoor programming, including mountain biking, climbing, backpacking, and swimming classes. "We want the youth we serve to draw upon transformative experiences as they grow to love their bodies, their culture, their communities, and their landscapes."
During the pandemic, Vamos still provided outdoor activities, while pivoting to provide childcare support for families who typically depend on the school system. Vamos' program during COVID focused on youth socio-emotional development and addressed outdoor access inequities and systemic racism.
This Ohio-based residential outdoor education center has come to the table for outdoor education during COVID. They launched a free, open-source outdoor education curriculum for anyone who needed it. "Since we launched this resource, we have had over 80,000 users in 90 countries. Our goal has always been to serve. Even though we have lost over 80% of our annual revenue, we felt it was the right thing to do. We've kept this resource free and available to teachers, nature centers, environmental education centers, and parents from around the globe," said Trevor Dunlap, Executive Director. 
By providing free resources, Nuhop is expanding the ability of educators to integrate outdoor and environmental education into their curriculum.
Whenever we're out in National Parks and local green spaces, we're recreating on Indigenous land. Through decades of colonialization, we've transformed these ancestral sites into untouchable wilderness distinct from humans. But this dichotomy didn't always exist; native people lived sustainably with the land for thousands of years before the arrival of the English and Spanish settlers. Native Women's Wilderness reclaims their rights to these sacred spaces by providing education, building community, and raising Indigenous women's voices in the outdoor industry. Donations directly support group meet-ups, scholarships for outdoor leadership training for native women, and camping excursions for school-age girls.
Public Land Representation and Protection
This nonprofit, editorially-independent publication is dedicated to covering the issues and topics impacting the National Park System. Coverage includes wildfires, climate change, National Park Service management decisions, and sometimes, Congressional politics that impact our national treasures. They give readers free access to important stories so you can stay informed about national park management and protection (as well as getting tips about some lesser-visited Parks!) 
While the National Park and Forest Services do work hard to keep our public lands healthy, they rely on external organizations to help with restoration projects. Natural Restorations is one of those organizations: their mission is to protect and restore hard-hit natural spaces. They remove trash & graffiti from outdoor recreation & wilderness areas and revitalize natural land through restoration projects. While much of their work relies on volunteers, they also have a Dedicated Restoration Team made up of military veterans who work as paid contractors. This team takes on projects that are in areas too remote or sensitive for volunteers to visit. Veterans have the opportunity to foster a sense of camaraderie while performing work that has long-term effects on their environment and communities.
This organization works out of Arizona, where Wildland's home base is located. If you'd prefer to support restoration nonprofits in your area, a Google search with your state name and "wilderness restoration projects" should do the trick. 
Wildlife Conservation
Hawkwatch International knows that raptors, as apex predators, are crucial indicators of ecosystem health. This conservation organization is dedicated to monitoring and protecting raptors through science and community education programs. This small, outdoor non-profit documents trends that inform land management policy. By partnering with other organizations and citizen scientists, they create actionable change and inspire passion in the general public.
Wildlife Conservation Network works on the conservation of endangered species through the lens of community engagement. They understand these efforts can't happen in a vacuum, and they work with local communities on conservation education and income programs that engage the locals in these projects. "I've been a volunteer and monetary donor to WCN for over 15 years, and I stick with them because they deliver impact, are efficient, and their conservation partners pack a lot of heart." says volunteer Carol Guttery.
Local Land Preservation and Funding
local trail and park agencies
If you love your local public lands, you can give back! In most U.S. regions, you can find organizations that fund and support parks, greenways, and waterways. 
For example, if you live in Maryland or D.C., you may choose to support the C&O Canal Trust or the Great Alleghany Passage Trail. If you live in Illinois, you could support the Friends of Shawnee National Forest. If you live in Los Angeles, you should consider Friends of the Ballona Wetlands. 
The options here are limitless; search for your favorite trail system or green space and see what kind of organizations help to preserve them for generations to come. This is a great gift idea to represent and remember family traditions. Did you take your kids to the same natural preserve every weekend in their childhood? Give them a nonprofit donation gift in their honor!