The Best Beach Hikes on the West Coast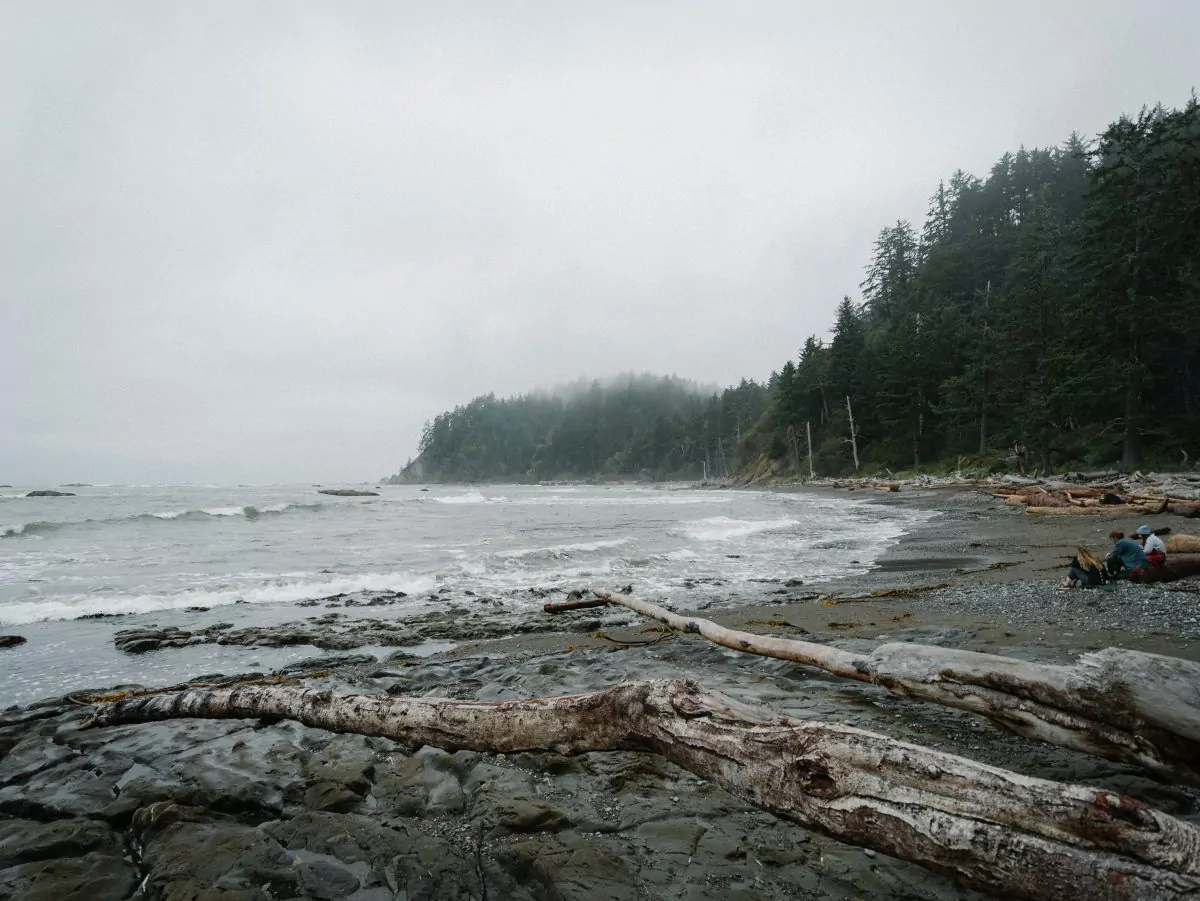 Photo by Karsten Winegeart on Unsplash
The Pacific Coast offers some phenomenal day hikes and short backpacking trips year-round. If you venture out onto the trails, you'll find soaring sea stacks, curious creatures in tidepools, gigantic groves of old-growth trees, and rivers rushing to the ocean. The calming sound of ocean waves will accompany your footsteps as your boots cross over sandy beaches, dirt paths, wooden boardwalks.
Whether you want to hike in sunny California or moody Oregon and Washington, this guide to the best beach hikes on the West Coast will have a trail for everyone. We researched day hikes and short backpacking trips to find enjoyable trails along the coast, no matter what time of year you visit.
UNFORGETTABLE HIKING VACATIONS
1. Umpqua Dunes Scenic Area Loop, Oregon (1.3 miles, easy)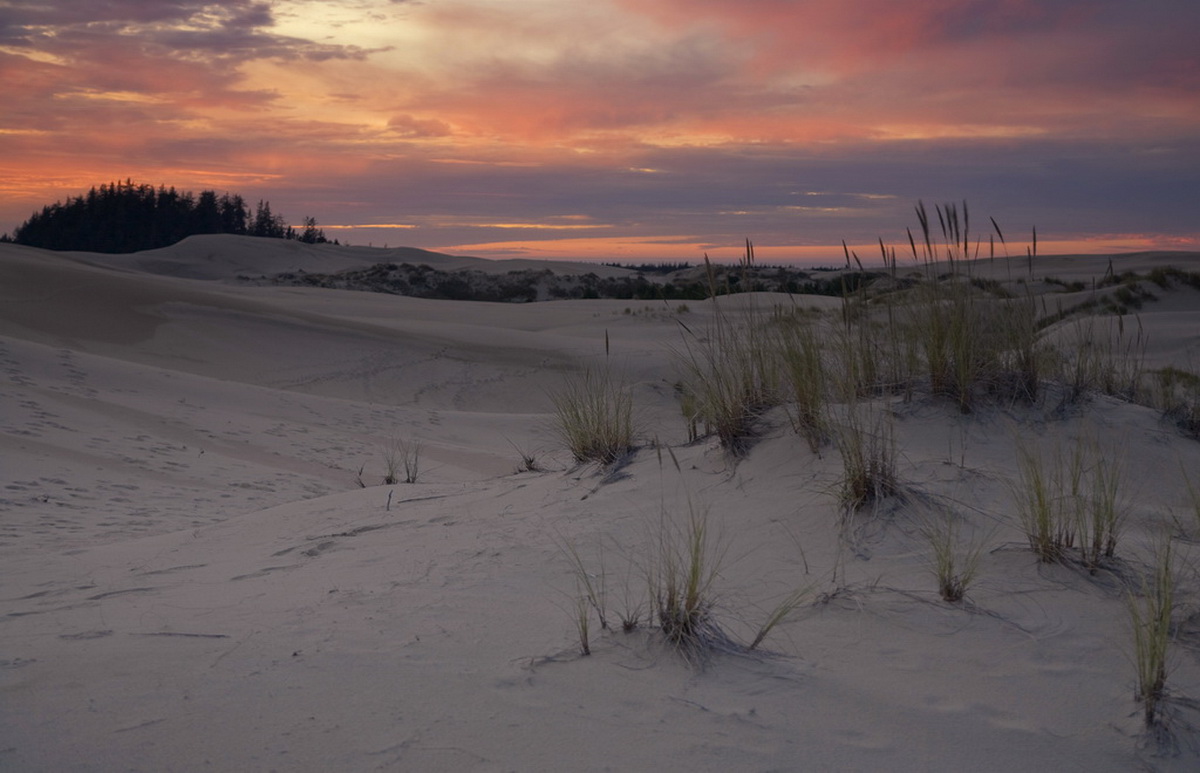 Mileage: 1.3-mile loop | Difficulty: Easy 
If you're looking for a quick escape near the Pacific Ocean, Umpqua Dunes Scenic Area Loop is a short jaunt with sand dunes, forests, and great ocean views. You'll get a small taste of just how strenuous hiking in sand can be, so remember to pack water and be prepared to dump sand out of your hiking boots at the end.
The sand dunes you'll encounter on this hike were formed by water, wind, and time. The sand eroded from the rocks in the Coast Mountain Range, was carried to the ocean by rivers, and then pushed into place by tides and wind. Today, the dunes you hike over provide habitat for plants, birds, and other animals. Keep in mind: You'll definitely encounter the wind on your hike — it's what shapes and shifts these dunes. You can expect up to 12-16 mph winds when you leave the forest.
2. Indian Beach Trail, Ecola State Park, Oregon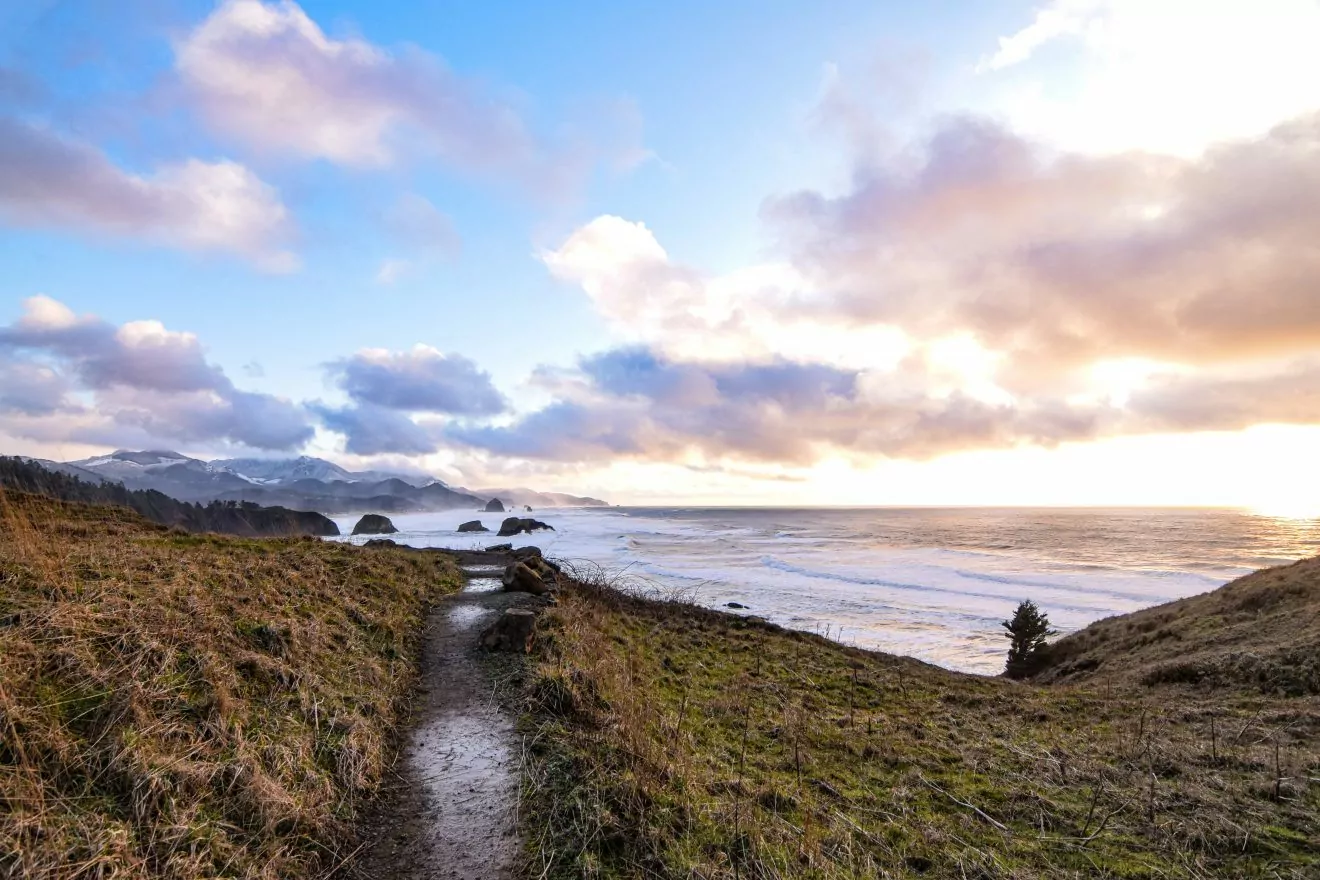 Photo by Engin Yapici on Unsplash
Mileage: 4.3 miles round-trip | Difficulty: Intermediate
Indian Beach Trail is a stunning beachside hike between Seaside and Cannon Beach along Tillamook Head. Travel down the trail, through old-growth Sitka spruce forests, along Indian Beach with a view to the decommissioned "Terrible Tilly" Lighthouse. You'll hike over paved trail, sandy sections, and dirt trails that can get quite muddy after rain events. This hike is worth your time all year round, but it's very popular, so you may be sharing the trail with others.
NOTICE: As of Fall 2021, the Ecola Park Road inside the state park has been closed after a sinkhole and landslide event. The hiking trails are still open — but you may need to hike from Cannon Beach to access the Indian Beach Trail. Be sure to check with the state park staff before you go for up-to-date conditions.
3. Point of Arches via Shi Shi Beach, Olympic National Park, Washington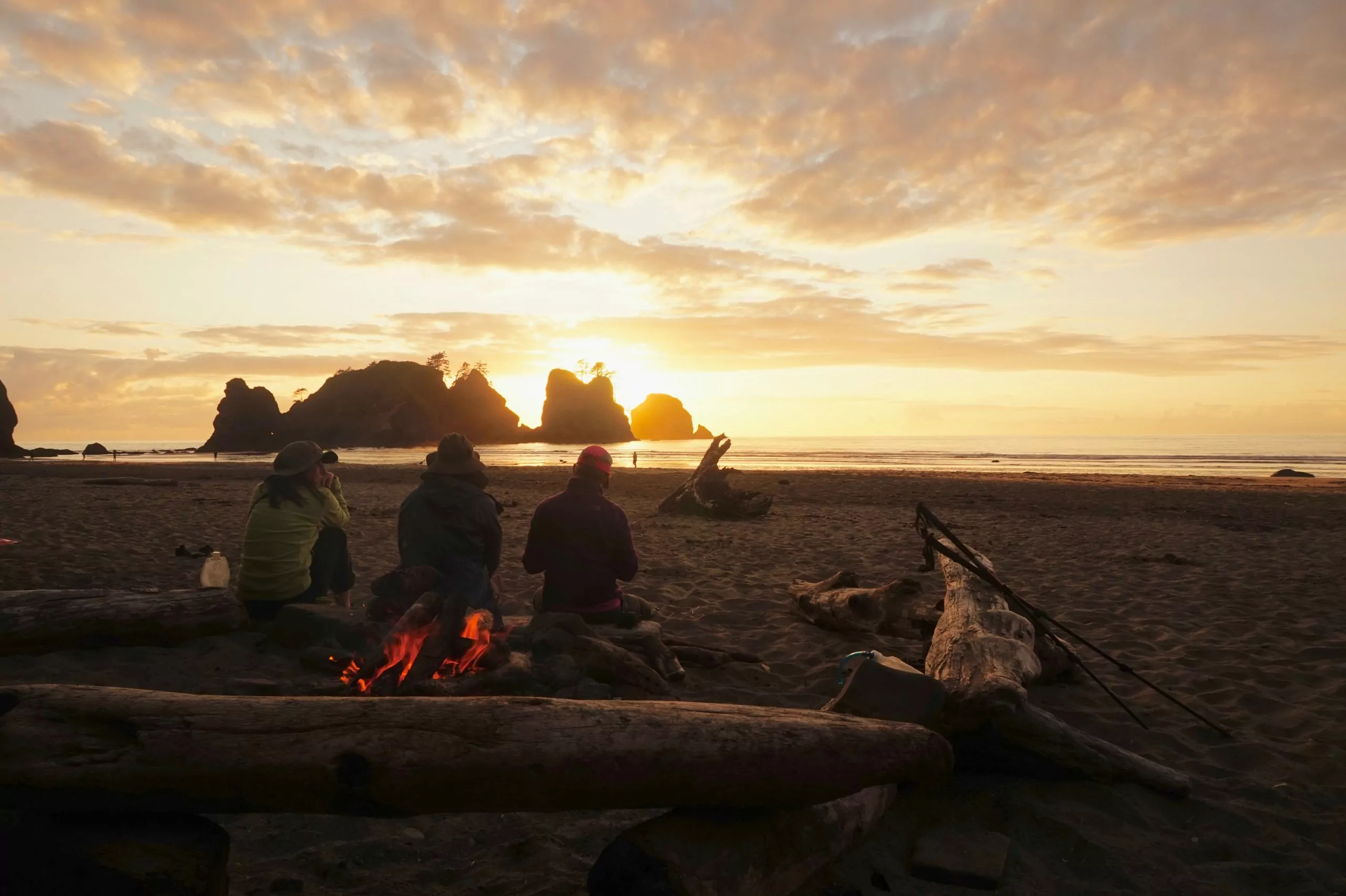 Mileage: 8.6 miles round-trip | Difficulty: Intermediate
Shi Shi Beach features some of the best aspects of Olympic National Park: rocky beaches, great views of the Pacific Ocean, and magical rainforest trails.The Point of Arches via Shi Shi Beach hike can be done in a day, and you'll begin near a fish hatchery through stands of Sitka spruce. After a mellow walk and a few boardwalk crossings, you'll soon come to a steep downhill section. Switchbacks lead to Shi Shi Beach, where you'll see offshore stacks, beautiful tidepools, and sun-bleached driftwood. You'll continue hiking on the beach for 1.3 miles and cross Petroleum Creek before coming to Point of Arches, which is made up of lots of rad, rocky sea stacks.
logistics
You'll need two permits to complete this hike. The Olympic National Park wilderness permit ($6 plus $8/person/night if camping) can be obtained from the Olympic National Park Visitor Center in Port Angeles or the South Shore Ranger Station. You'll also need to get the Makah Recreation Pass, a $10 annual pass that you can get in Neah Bay from locations like the Marina, Museum, Mini Mart, and General Store.
4. Ozette Triangle Trail, Olympic National Park, Washington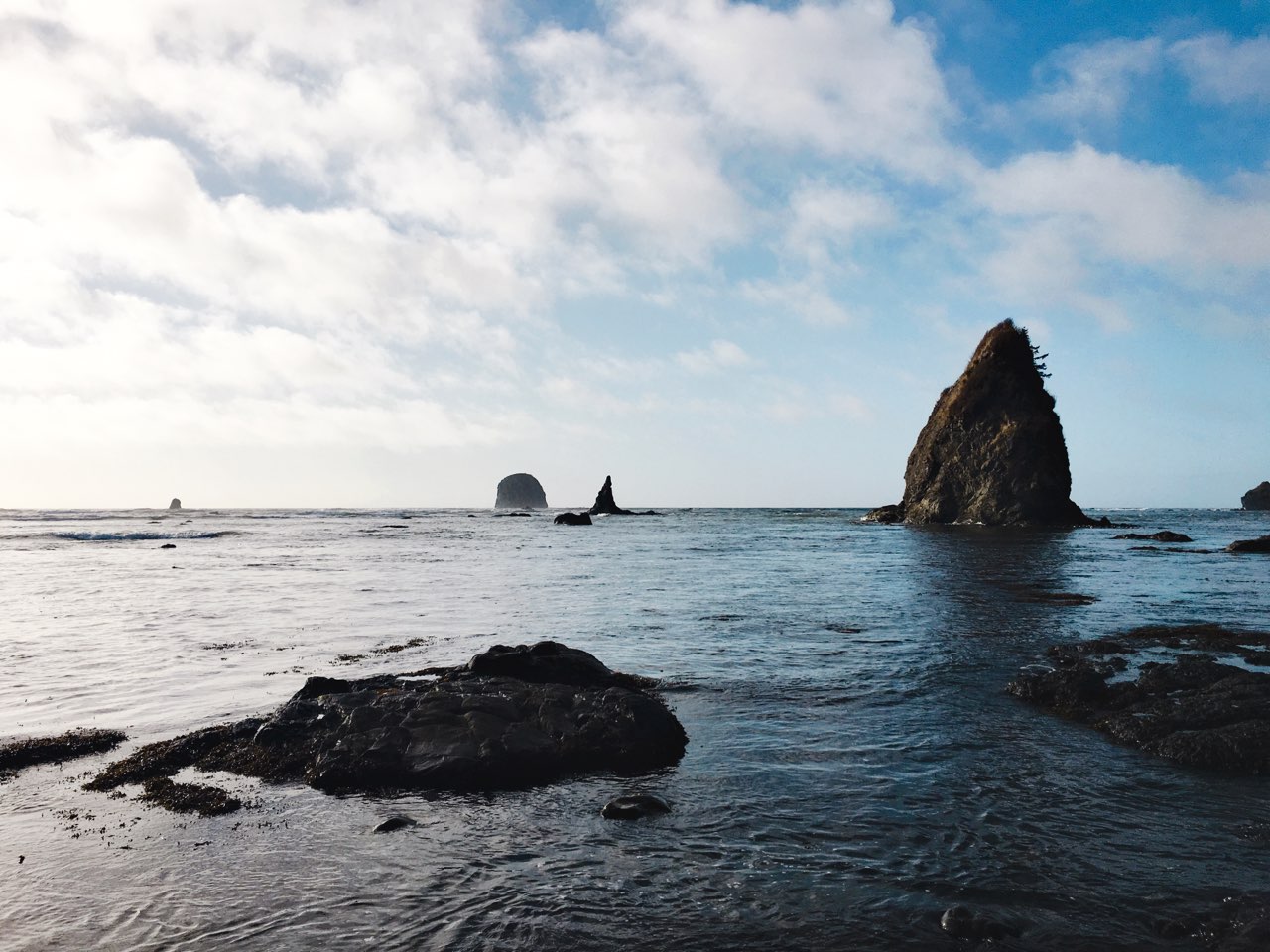 Mileage: 9.4-mile loop | Difficulty: Intermediate
Following up with another great hiking trail in Olympic National Park, the Ozette Triangle Trail runs along boardwalks and sandy trails along the coastline, through forests, and along a river. You're sure to see western redcedars, licorice ferns, and soggy meadows, and you may even encounter black bears and sea lions.
This is a popular trail for a good reason — it's got great views of the beach and forest and is a perfect alternative when its snowy and cold in the nearby high country.
5. Tomales Point Trail, Point Reyes National Seashore, California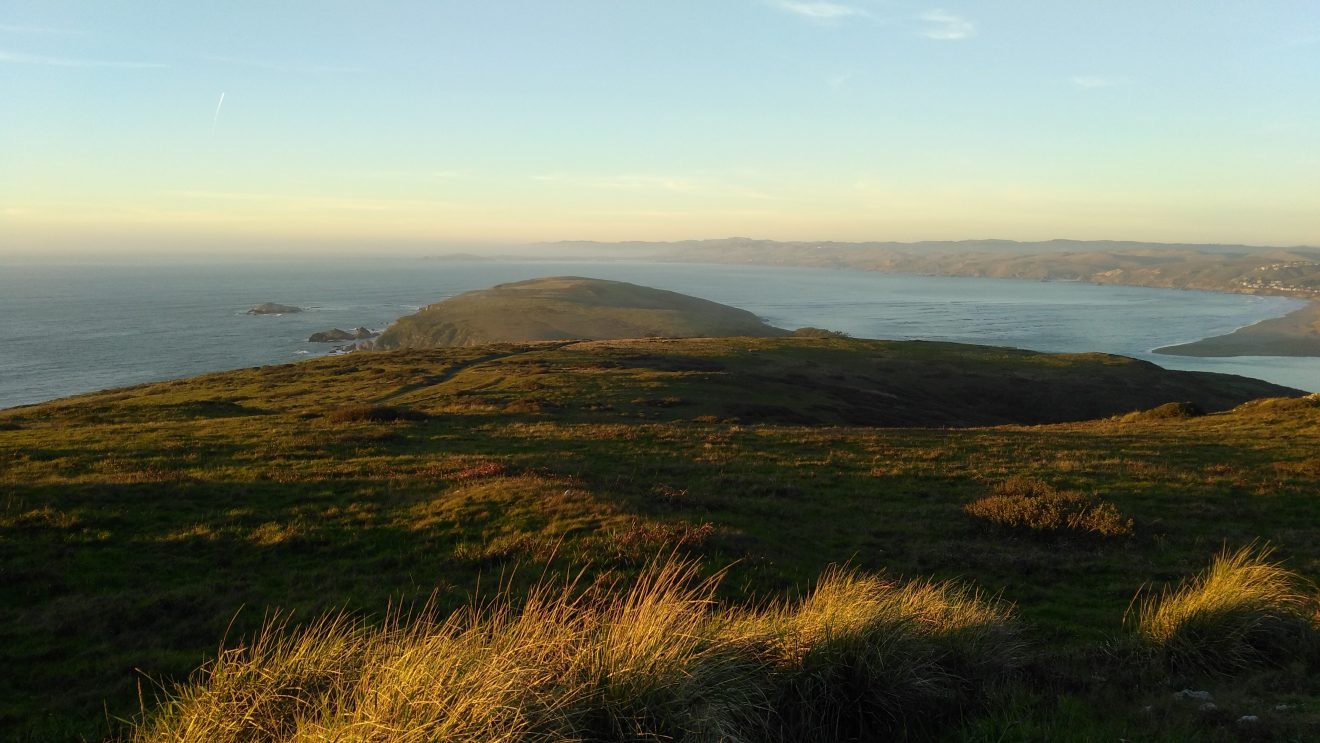 Photo by Jahmanz Williams on Unsplash
Mileage: 9.4 miles roundtrip | Difficulty: Intermediate
Tomales Point Trail, a 9.4-mile out-and-back trail in Point Reyes National Seashore, is a favorite beach hike for many Californians, especially those in the Bay Area. It's a rewarding hike at all times of the year, with incredible views of Bodega Bay, Tomales Bay, and the Pacific Ocean. You'll hear the sound of crashing waves and birdsong, enjoy views of rolling green hills, and maybe even run into elk, vultures, or coyotes.
This hike doesn't have much shade, so you'll definitely want to pack plenty of water and sunscreen to stay safe and comfortable. It's an intermediate trail, so it may be a little long for beginners but it's great if you're looking to build your hiking stamina. Even though it's along the beach, there's still a 1,177-foot elevation gain — so be sure you have comfortable, worn-in hiking boots, and a good backpack.
6. Stinson Beach to Mt Tamalpais, Marin County, California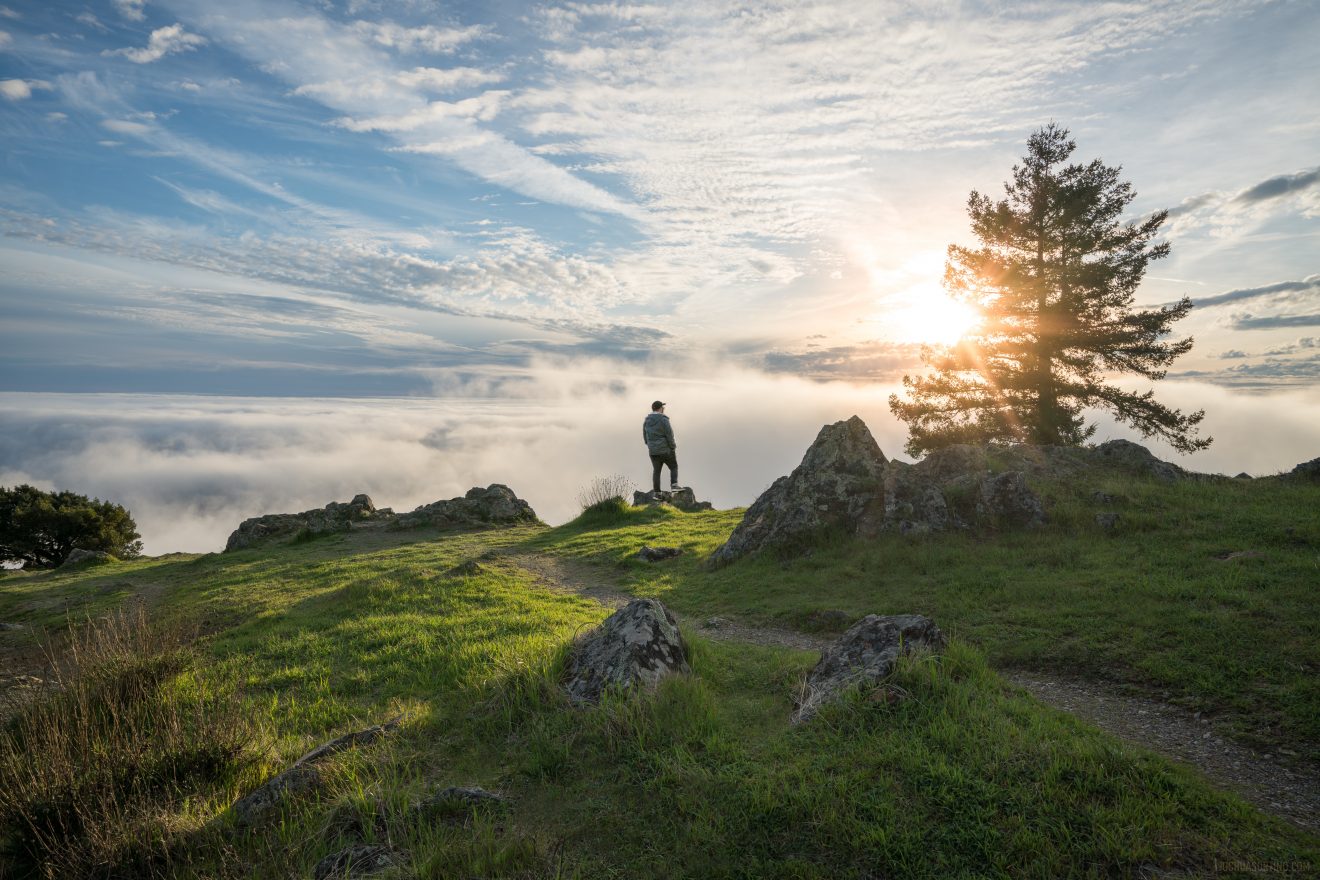 Photo by Joshua Sortino on Unsplash
Mileage: 17 miles roundtrip | Difficulty: Hard
Marin County, California is unique because mountains crawl right up to meet the ocean. So, while this trail starts at the beach, it doesn't stay there. However, we still consider it one of the best beach hikes on the West Coast because it has a little bit of everything. If you're looking to dip your toes in the Pacific Ocean but also reach one of the region's highest peaks, this hike is for you.
This trail is strenuous – it includes over 2000 feet of elevation gain as you climb your way up the slope of Mount Tamalpais. You'll follow log steps and well-graded paths up the Steep Ravine Trail through a lush forest with curving trees and fern-covered forest floors. Finally, you'll emerge near the summit to sweeping coastal views. Loop back down to Stinson Beach on the Matt Davis Trail for a mix of wide-open beach views and forest meandering.
7. Lost Coast Trail, California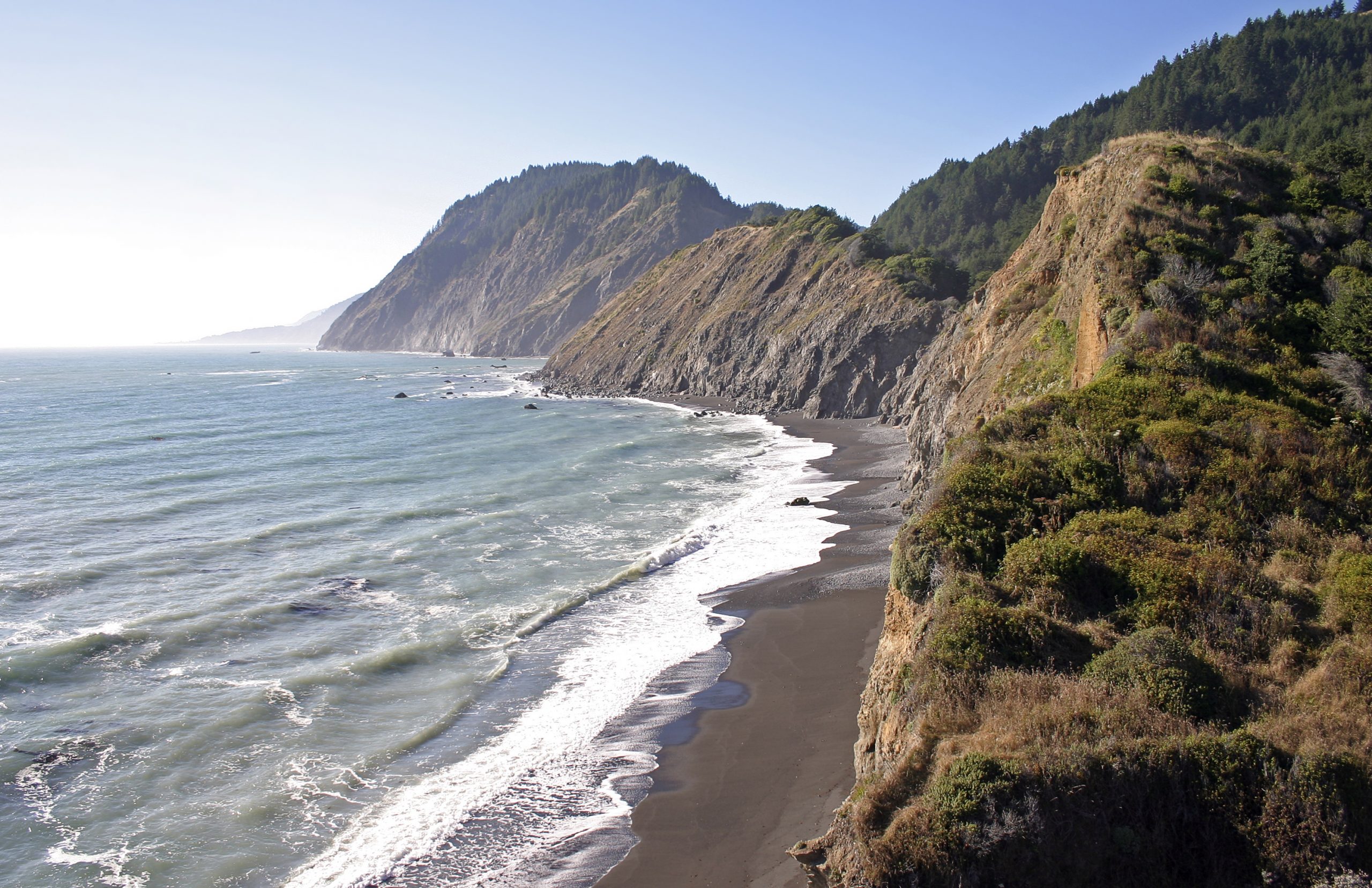 Mileage: 25.3 miles point-to-point | Difficulty: Intermediate
The Lost Coast Trail is one of the best backpacking trips on the northern Californian coast and one of the few rugged coastal wilderness hikes in the U.S. As you hike between staggering cliffs and the crashing waves of the ocean, you won't see beachside homes or trafficked roads — only other hikers tough enough to spend long days tromping through sand and navigating the daily tides that wash over the trail.
Logistics
You'll need a $6 King Range Wilderness Permit from the Bureau of Land Management if you plan to spend a night on the trail. This hike delivers a true wilderness experience and requires standard backpacking equipment. Be sure to carry a tide table, though, as phone service is intermittent. Because of the trail's remoteness and rugged quality, it's important to be safe on the trail, understand your abilities, and prepare for the hike before you head out.
hike with Wildland Trekking
These seven trails are just the tip of the iceberg when it comes to the best beach hikes on the West Coast, and they're a great introduction to sharpening your hiking and backpacking skills. Just be sure you pack the right layers, carry a tide table for certain hikes, and grab your sunscreen and water. Or, you can join a Wildland guided trip on the Olympic Inn Based Tour, a guided 4-day backpacking trip on the North Coast Route, the 5-day Lost Coast Trek, and many other beach hikes.
GUIDED COASTAL HIKING ADVENTURES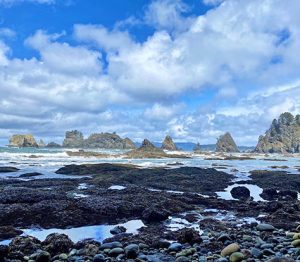 Wildland Trekking is America's premier hiking and backpacking adventure company. Since 2005 we have been helping facilitate wilderness experiences for our guests across the USA and the world. With all-inclusive trips, expert guides, comprehensive risk management systems, exceptional online reviews, and nearly 100,000 guests accommodated, we have something for nearly everyone who likes to travel, explore and hike.
COASTAL HIKING TRIPS
LOST COAST BACKPACKING TRIP: in Northern California, this remote, tremendously scenic backpacking trip offers guests solitude, intense coast beauty and rigorous hiking.
OLYMPIC NATIONAL PARK HIKING TOURS: in Washington States's dramatic Olympic National Park, we offer many ways to get out on the trail and enjoy spectacular coastal, mountain and rainforest ecosystems.
OLYMPIC NATIONAL PARK BACKPACKING TRIPS: unique, self-sufficient, wilderness-based hiking/camping adventures on which we carry the bulk of the gear and supplies in multi-day backpacks.
OLYMPIC NATIONAL PARK CAMPING-BASED TOURS: all-inclusive, fun, outdoor tent camping and dining at established campgrounds with daily hiking adventures that showcase the wonders of Olympic National Park.
OLYMPIC NATIONAL PARK INN-BASED TOURS: live it up, hike, eat well and explore. These tours are based out of hand-picked accommodations that put us right in the action to maximize our enjoyment on and off the trail.