What To Pack On Your Backpacking Trip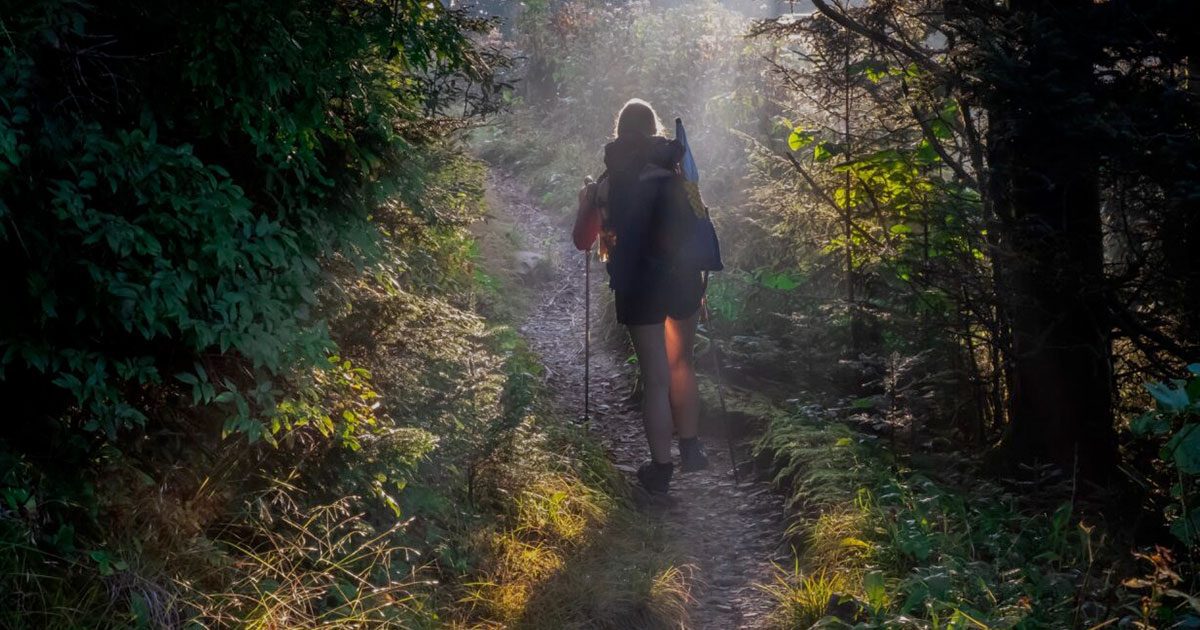 Last month, I wrote about 10 Easy Steps to Planning A One Week Thru Hike. This month, let's talk about packing. How and what do you pack for a backpacking trip? How do you end up with a backpack that doesn't weigh a ton and isn't busting at the seams?
Packing for a backpacking trip can be a daunting task. Something left behind, like a toothbrush, is no big deal when you are away in the woods for one or two nights, but no one wants to use a finger to brush his/her teeth for a whole week! By following the packing list below, you will be packed, organized, and ready to set out on your backpack trip without any sleepless nights of worry.
All Inclusive Backpacking Trips
1. You will need a backpack.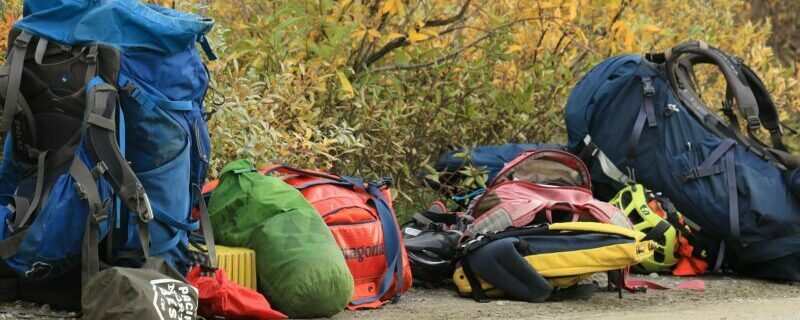 Backpack
You will need a backpack to pack and carry all your worldly possessions that you will need for the length of your adventures.
There are three types of packs from which to choose. Pick one that is comfortable on your body and meets your personal needs. The pack that works for your best friend may not be the best pack for you.
Frameless: a lightweight pack, best for carrying light loads (base weight should be 10 pounds or less), that contours to your back
Internal Frames: allow for carrying heavier loads more comfortably; shifts minimally because it sits flush against your back
External Frames: "old school" – considerably heavier but extremely adjustable and customizable; allow for evenly distributed weight which enables you to carry heavy loads long distances
You will need a way to keep your items dry in your pack. It is personal preference which method you choose. I personally pack all on my items in dry bags.
Explore Your World. Award Winning Hiking Guides
2. Most of us like to sleep in a shelter.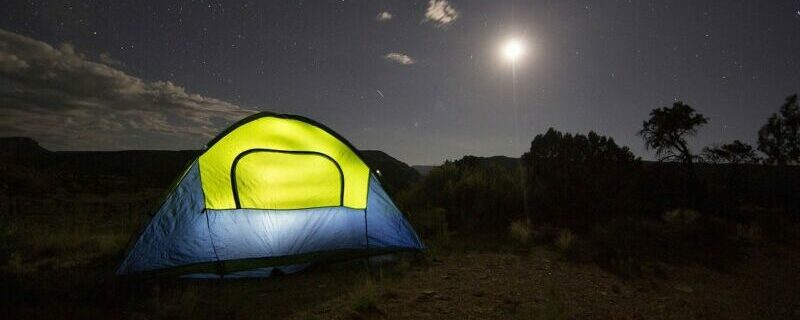 Shelter
Most of us like to be sheltered from the weather and bugs while sleeping at night. There are brave individuals out there that do love "Cowboy Camping" (sleeping under the stars without shelter). I am not one of them. You may choose the type of shelter you use along your trek based on the trail you are hiking. For example, if you are backpacking the Appalachian Trail through Great Smoky Mountains National Park, you are required to stay in the CCC shelters built along the trail. If you are hiking in the desert, hammock camping may be difficult with the lack of trees.
Tents

Single-wall Tents: Zpacks Duplex 

Advantages: simplicity of set up and lighter weight
Disadvantages: condensation
Best Environment: alpine areas that are cold and dry

Double-wall Tents: Big Agnes Fly Creek HV UL2 (my choice)

Advantages: multiple doors and vestibules, less interior condensation
Disadvantages: heavier weight
Best Environments: rainy and humid areas
Hammock: Hennessy Hammock

Advantages: even or puddle-free ground not necessary
Disadvantages: not allowed for use everywhere and trees are needed for set up
Pro tip: Choose a hammock system that includes a rainfly, under-quilt, tree saver straps, and preferably a built-in bug net.
Shelters and Huts

Advantages: protects from the elements, saves weight in pack as no tent is needed
Disadvantages: lack of privacy, rodents are common, trail-dependent
Pro tip: Carry an ultralight ground cloth to protect your sleeping pad when staying in shelters and huts.
Floorless shelters: Tarptent

Advantages: lightweight, better rain fly, quick and easy to pack up in inclement weather
Disadvantages: bugs, condensation, less airflow when rain fly used
Bivy Shelters:

Advantages: lightweight, portable, add insulation, waterproof and bug-proof
Disadvantages: small and tight, condensation, reclining is the only position option inside the bivy
3. What do you do for a bed?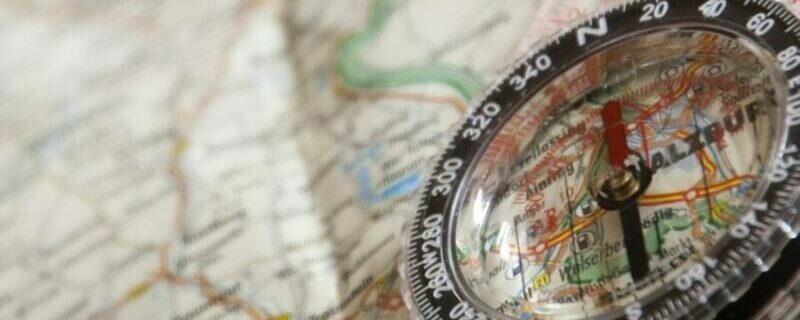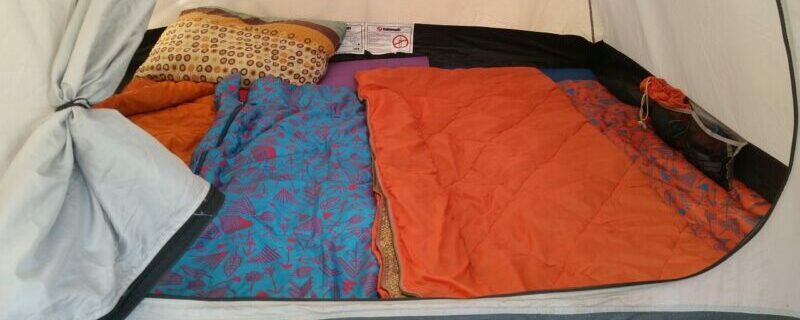 Sleep System
Your bed is comprised of a sleeping bag or quilt, a pad to lie on, and an optional pillow. Many view the pillow as a luxury item; I find it a necessity. A good night's sleep equals a better day's hike, so sacrificing comfort and, therefore, sleep, is not optional.
Sleeping Bag or Quilt
Sleeping bags
Advantages: limited air drafts, simpler (requires no set-up), mummy hood keeps your head warm
Disadvantages: heavier, zippers, restricted movement
Suggestion: Zpacks Solo Down Sleeping Bag offers the advantages of both the sleeping bag and quilt if you prefer the sleeping bag style.
Quilts
Advantages: lighter, more versatile, take up less space, freedom of movement
Disadvantages: requires a sleeping pad for both comfort and insulation
My quilt: Enlightened Equipment Revelation Custom
Down or Synthetic 
Down
Advantages: warmer, lighter weight, compact
Disadvantages: expensive, does not work if wet
Best environments: cold, dry climates
Synthetic
Advantages: less expensive, work better when wet, durable
Disadvantages: heavier
Best environments: wet climates
Foam Sleeping Pads or Inflatable Sleeping Pads
Foam sleeping pads
Advantages: cheapest option, lightweight, durable, and provide excellent insulation
Disadvantages: uncomfortable and too bulky to put inside of a pack
Inflatable sleeping pads
Advantages: comfortable, especially for side sleepers
Disadvantages: heavier, risk of puncture, must be inflated
The (Not) Optional Pillow
Stuff sack pillow: Zpacks Medium Pillow
Advantages: ultralight
Disadvantages – requires your puffy jacket or extra clothing to stuff it at night
Ultralight inflatable pillow: Sea to Summit Aeros Premium Pillow
Advantages: lightweight and suitable for side sleepers because the thickness is adjustable by the amount of air used to inflate
Disadvantages: unstable, wobbly, slippery
Compressible pillow: Therm-a-rest Compressible Pillow
Advantages: comfy, more like your pillow at home
Disadvantages: bulkier and heavier
Hybrid pillow: Nemo Fillo Backpacking Pillow
Advantages: more comfortable
Disadvantages: bulkier and heavier
4. Let's not get lost.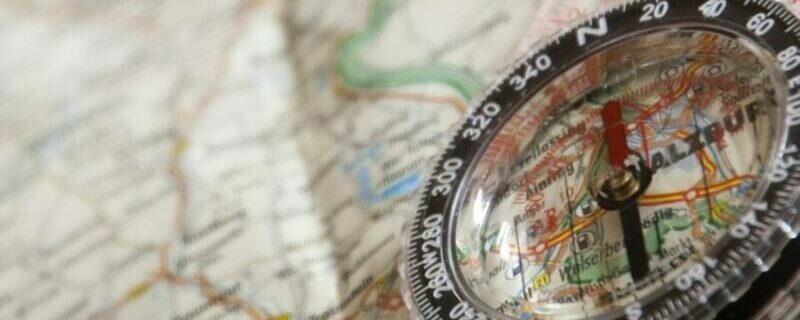 Navigation
Knowing your location and the direction you are hiking is essential when you are vacationing in the woods. A waterproof map of your hiking area and a compass are two necessary tools in your backpack. A cell phone with the Guthook's app is a bonus.
5. Eating is important.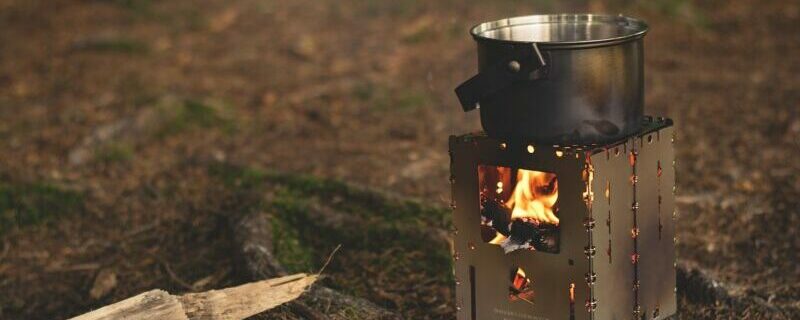 Cooking System
To cook or not to cook; that is the question. Do you find hot meals calming and relaxing? Is waking and sipping on hot coffee a necessity in your morning? If you answer no to these questions, then "Cold Soaking" is for you. For everyone else who answered yes to these questions, you will need a stove.
Stoves
Advantages: small, lightweight, easy to light, simmers, no fuel spills, good in cold weather and high elevation
Disadvantages: limited pot size, guessing game on how much fuel you have left, higher fuel cost, wasteful (canister not refillable)
Advantages: more stable on uneven ground, easy to know exactly how much fuel you have remaining, refillable fuel canister, good performance in cold temperatures and high elevations
Disadvantages: requires priming, requires cleaning, possible fuel spills, heavier than canister stoves, greater cost in initial investment
Advantages: simple to use and lightweight
Disadvantages: finding dry wood is difficult in wet environments, not allowed for use everywhere
Alcohol stove
Advantages: inexpensive, quiet, and easy to find fuel
Disadvantages: windscreen is necessary, longer time to boil water and more fuel required
Once you have picked out your stove, pack these remaining items in your 'kitchen' bag.
Appropriate fuel for your stove
Lighter, Ignitor, or waterproof matches
Mug and/or pot
Long-handled spoon or spork
Small sponge
Paper towels in a Ziploc bag (for wiping out pot before washing)
Large Ziploc for trash
Food
Do not forget to pack your food. Pack just enough food; do not pack an excess. Food is heavy! If you have questions about how much food to pack, check out Wildland Trekking's Blog – 10 Easy Steps to Planning A One Week Thru Hike.
6. Thirst is real when you walk for miles and miles.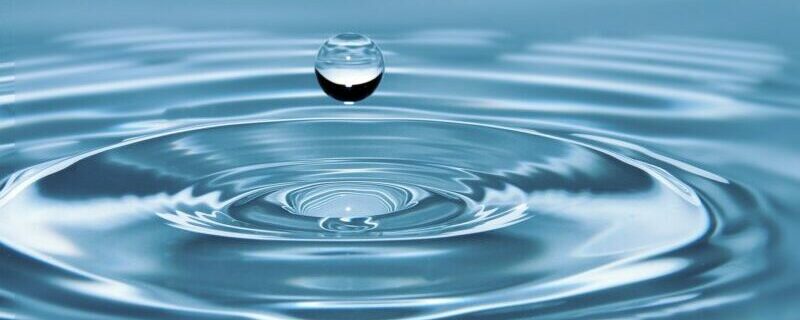 Water Purification
Pack a primary water purification system and an emergency back-up system. You never know when your primary system will fail or get lost. Boiling water is an effective water purification method. Sometimes, it needs to be pre-filtered through a cloth to reduce debris. It also takes time, uses fuel, and requires a method to light the fuel. Other methods of purification include:
Additionally, be sure to pack:
a water bottle or bladder that works with your filtration system
7. Cleanliness is next to Godliness, they say.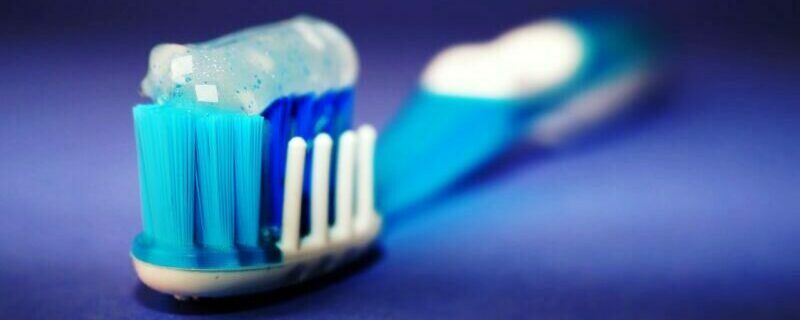 Toiletries
Hand sanitizer
Tiny tube of toothpaste
Small toothbrush
Dental floss (can also use as thread for repairs)
Pre-moistened wipes (for nightly wipe-off) — Do not throw away in privies! Please pack out.
Small roll of toilet paper
Menstruation products with empty ziplock for waste
Trowel
Women's Pee Rag
Prescription medications
8. Oh no! My hiking partner is bleeding!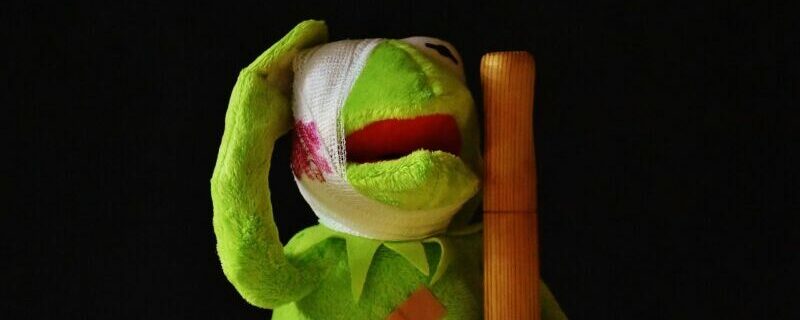 First Aid Kit
Either put together your own first aid kit or purchase a pre-packed first aid kit. Keep this kit at the top or outside of your pack for quick and easy access. Consider taking a Wilderness First Aid class from one of these reputable schools:
9."Naked and Afraid" may be fun entertainment, but not on this trip.
Hiking Clothes/Gear
Whistle
Hiking boots or hiking/trail running shoes
Wool or synthetic socks (2 pairs)
Wool or synthetic shirt
Hiking pants or shorts
Wool or synthetic underwear (2 pairs)
Sports bra
Hat/Buff (optional)
Gloves (optional)
Rain Jacket
Rain Pants
Camp Clothes/Gear
Headlamp
Sleep top (long-john top in cooler weather)
Sleep bottoms (long-john bottoms in cooler weather)
Wool or synthetic warm sleep socks
Puffy jacket (down or synthetic)
Camp shoes (optional)
Wool or Synthetic
Wool
Advantages: provides excellent warmth in cold weather
Disadvantages: doesn't dry out in humid environments
Synthetic
Advantages: quick-drying
Disadvantages: smelly
10. Yes, even your backpack needs a junk drawer.
Miscellaneous
Extra headlamp batteries
Sunscreen
Lip balm
Sunglasses
Bug net (optional)
Gaiters (optional)
Ice traction devices (if needed)
Ice axe (if needed)
Fire starter kit
Small amount of cash
Credit card
ID
Car keys
Duct tape
Sewing Needle
Air mattress patches (if needed)
Portable charger and charging cord for your phone (optional)
Journal and pen (optional)
Camera (optional)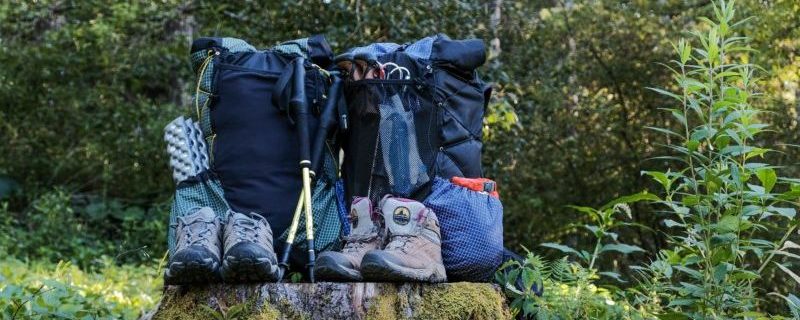 11. Final step: when packing your pack, everything has its place.
Packing
You have gathered all the items that you want to take with you on your backpacking adventure. Now, your next step is to pack your bag for comfort and efficiency.
Mentally divide your pack into three sections: bottom, middle, and top.
Bottom: soft, squishy items
Sleeping bag/quilt
Inflatable air mattresses (foam sleep pads will strap on outside)
Camp clothes
Camp shoes
ID, credit card, money, keys (in a ziplock)
Middle: heavy items
Bear canister/food bag
Cooking system (keep fuel upright and separate from food)
Tent
Hydration bladder
Top: items needed during the hike
Rain gear
Puffy jacket
Water purification system
Toilet supplies (TP, empty ziplock for used TP, and trowel)
First Aid Kit (at the very top!)
Outside pockets:
Water Bottles
Headlamp
Snacks
Map/compass
Pack cover (if using)
Do not wait! Gather your gear. Then, using this guide, pack your pack and head out into the woods for a grand adventure. Your pack should not weigh a ton, and nothing should be forgotten. My pack for a three-night trip, using this exact list, weighs 24 pounds – including food and water.
However, if you still find packing for a backpacking trip overwhelming, never fear! Simply check out Wildland Trekking and choose the guided backpacking trip of your dreams. Wildland Trekking's guided backpacking trips are a stress-free and exciting way to explore the backcountry. The tour company handles permits, gear, transportation, meals, and all the extra little details so you can focus 100% on enjoying your adventure. Read more…
Wildland Trekking Hiking Adventures
As the world's premier hiking and trekking company, Wildland believes in connecting people to fantastic environments in amazing ways. Wildland Trekking Company offers an array of incredible hiking and trekking experiences in 9 states and 11 countries. Read more about our world-class destinations.
To learn more about our guided backpacking trips and all of our award-winning hiking vacations, please visit our website or connect with one of our Adventure Consultants: 800-715-HIKE.