Hike Grand Canyon National Park on its 100th Anniversary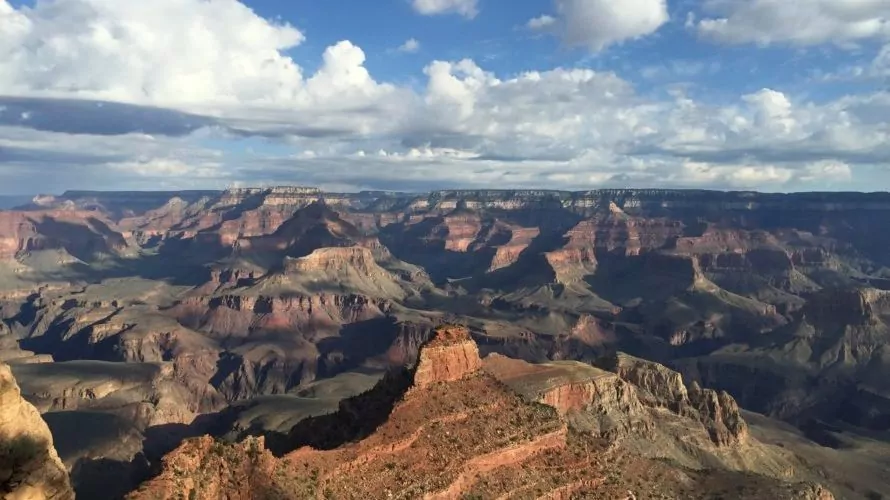 The Grand Canyon fills me with awe. It is beyond comparison–beyond description; absolutely unparalleled throughout the wide world… Let this great wonder of nature remain as it now is. Do nothing to mar its grandeur, sublimity and loveliness. You cannot improve on it. But what you can do is to keep it for your children, your children's children, and all who come after you, as the one great sight which every American should see.
President Theodore Roosevelt, 1903
The greatest wonder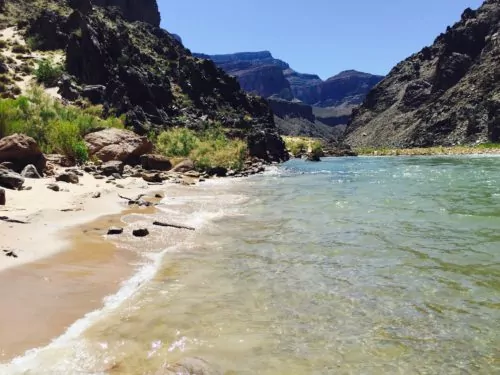 Hiking throughout the canyon these last few years has left me with one indelible impression: Even if it were half the size with half the features, the Grand Canyon would still be the most extraordinary natural wonder on Earth. It carves a massive gorge, much of it over a mile deep and 15 miles wide, into the Earth's crust and mantle through 277 miles of Northern Arizona's high plateau country. The Grand Canyon contains a vast web of side canyons within side canyons. Additionally, a seemingly endless expanse of high buttes, mesas, and monuments tower within the walls. All these unique features, taken individually, would be the natural highlight or premier park of most U.S. states. To the Grand Canyon, the word awesome is literal and appropriate.
2019 marks the 100th Anniversary of the establishment of Grand Canyon National Park and America's most iconic landscape. But, that 100-year span is almost nothing compared to the 13,000 years of human history, 7 million years of life, and 1.7 billion years of geology and fossils found within the canyon walls.
Hidden Wildernesses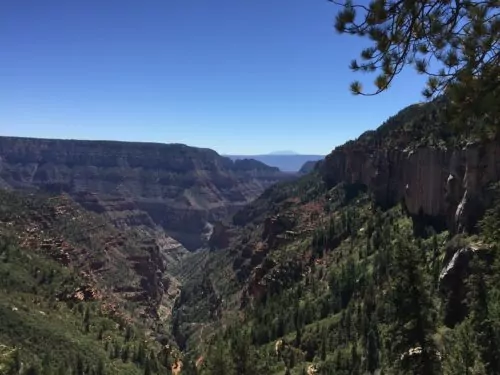 One special quality of the Grand Canyon is its unique combination of distinct ecosystems. The 8000-foot North Rim holds lush mountain forests of blue spruce, fir, and aspen. Across the canyon, the 7000-foot South Rim is thick with pinyon, juniper, and ponderosa pine stands. These high woodlands are home to elk, buffalo, deer, wolves, mountain lions, jackrabbits, and a plethora of other wildlife. Birds glide throughout the canyon, including the endangered California condor, cunning ravens, blue steller's jays, and deep orange summer tanagers. Hiking down one of the Canyon's dozens of trails is a vista-filled experience through incredible, ever-changing environments. Trails, like the North Kaibab and Bright Angel, include cliff-side forests, shaded creeks, rugged desert, and tropical habitats. Check out some of Wild.Blog's trail descriptions and hydration safety tips.
Aquatic Wonders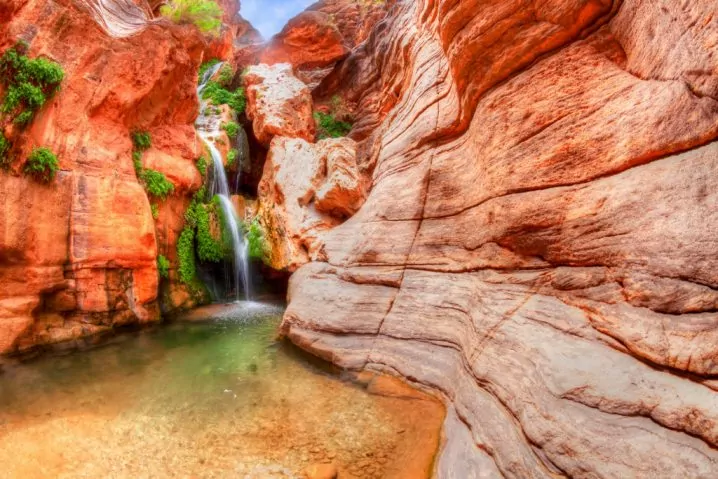 The Grand Canyon holds hundreds of springs, seeps, creeks, and waterfalls–like the enchanting Elves Chasm pictured above. Hiking companies offer guided adventures to some of the Canyon's remote oases and famous landmarks. Wildland Trekking's intense Wonders of the Grand Canyon backpacking trip is one of the best. This six-day expedition includes stops at the fabled Colorado River, the 170-foot Deer Creek Falls, and the extraordinary gushing spring of Thunder River…the shortest, steepest river in America.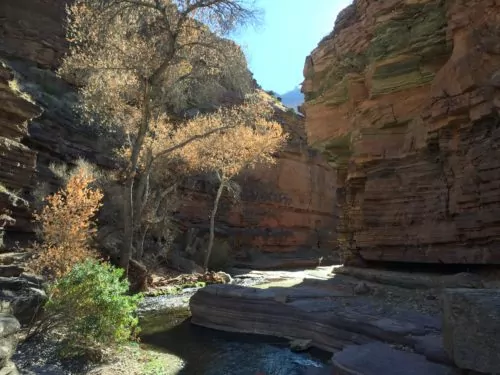 The best way to experience Grand Canyon National Park on its 100th birthday is to hike it. For more information Grand Canyon Guided Trekking Tours, including day hikes, basecamp and inn-based tours, Phantom Ranch stays, and 13 different Grand Canyon backpacking trips including the famed Rim-to-Rim, visit Wildland Trekking.