Chinese Wall Loop
Trip Highlights
3 Days Above Treeline
Wildlife Habitat
Flat Tops' Crown Jewel Trail
High Plateaus & Alpine Tundra
Spectacular Backcountry Campsite Locations
Mountain Lakes
Exceptional Service & Cuisine
Description
A challenging, isolated, and scenic experience in Colorado's backcountry! The Flat Top Wilderness offers an escape from crowds, while showcasing landscapes worthy of being a National Park. Known as the "Cradle of Wilderness," the Flat Tops are said to have inspired Congress to create the Wilderness Act. It is Colorado's second largest wilderness area consisting of 235,000 acres of alpine lakes, streams, peaks, and wildlife. This five-day backpacking trip is a fantastic choice for any individual aiming to explore vast amount of terrain in authentic wilderness.
The Chinese Wall Loop follows a one of a kind trail onto a breathtaking plateau above tree line. Truly the crown jewel of the Flat Tops, this hike spends four days hiking at altitude above 11,000 feet, offering phenomenal views and solitude. Experience camping in pristine locations, resulting in magnificent night skies. Returning to civilization will come all to soon after experiencing this awe-inspiring wilderness!
Read more …
Return Guests get a 10% discount on all Trips!
DIFFICULTY LEVEL 4
Scale of 1-5. 1 is least difficult; 5 is most difficult
SUMMARY OF DIFFICULTY
This trip mainly follows dirt and rock trails that are lightly maintained. The plateau has long segments without any trail, consisting of uneven hiking terrain. Day 2 through Day 5 are spent above 11,000 FT/ 3,350 M above sea level.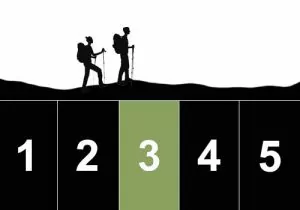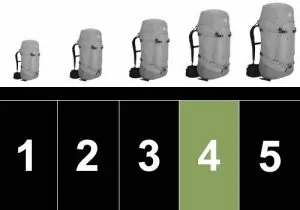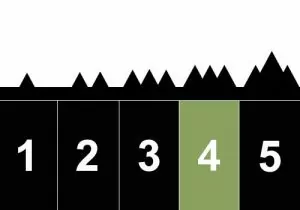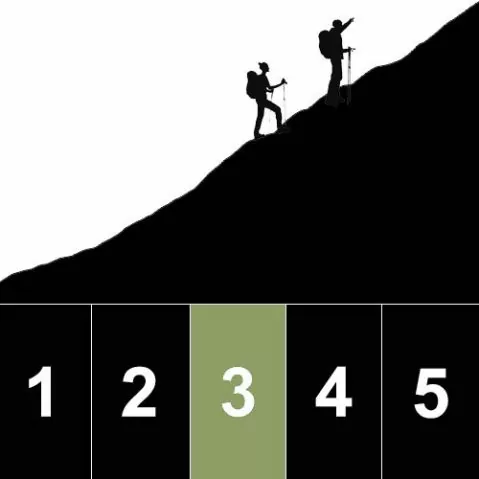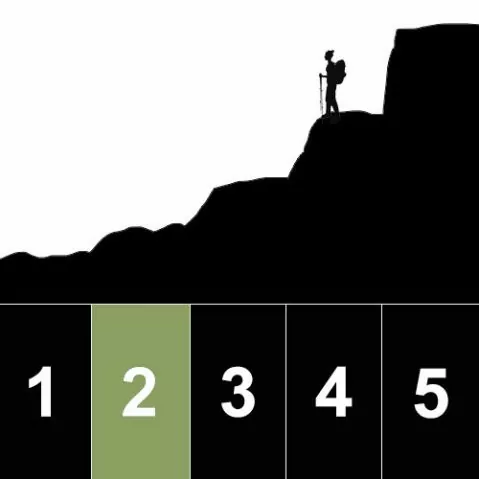 Please Note: Terrain, Elevation Gain and Heights Exposure ratings reflect the section or day of the trip with the maximum difficulty of each. Much of the trip is at easier levels. See the trip itinerary for more detailed information. Backpack Weight ratings are estimates that account for Wildland-provided gear, guest clothing, personal items and a share of group food. By packing light it's often possible to stay on the lower end of the weight range. Pack weights also decrease during the trip.
PHYSICAL DEMANDS OF THIS TRIP
Hiking uphill or downhill with a 35-45 lb backpack for 6-8 hours
Maintaining balance and footing on significantly rugged terrain
Hiking and camping for multiple days above 11,000 feet
SOLITUDE LEVEL 4
1 least solitude, 5 most solitude
We rate this Colorado hike a solitude 4. You can expect to see a couple other groups of hikers per day in the backcountry.
ITINERARY
ITINERARY
Day 1
Shuttle to Trailhead: 5 hours
For this amazing Colorado backpacking tour, you will meet your guide and group at Union Station in Denver, Colorado at 9:00 AM. Union Station is centrally located in downtown Denver, has light rail to and from the airport, provides nearby lodging and multiple dining options.
From Denver we will shuttle across the Rocky Mountains, stopping for a picnic lunch along the way. Once reaching our destination at a beautiful mountain lake, we will set up camp at an established campground at 9,600 feet. Your guide will distribute camping equipment, and food, as we prepare our packs for our journey. After a scrumptious dinner, if no fire ban is in place, we will light a fire while the sun sets and stars emerge.
Day 2
Hiking Mileage: 7 miles
Elevation Gain: 2000 feet
After a filling breakfast we'll make our way to Trappers Outlet Trailhead. We will leave roads, cell service, and people behind and begin hiking South along the lakeshore. Our beginning leg of the journey may seem desolate as it is recovering from a forest fire in 2002. Signs of beauty emerge as wildflowers and young pine trees are quickly returning. After our first mile, the trail departs from the lake and gradually gains elevation to 11,300 feet.
Rising out of the valley onto the plateau, one can understand how this region earned the name Flat Tops. Once your guide locates a campsite, we will wrap up the evening with dinner. As the sun sets, expect to see the clearest night skies you may ever witness.
Day 3
Hiking Mileage: 6.5 miles
Elevation Gain: 650 feet
Waking to the fresh mountain air, we will have breakfast and pack our bags. We now begin hiking on the Chinese Wall Trail, known as the crown jewel of the Flat Tops. Above the tree line we hike in a seemingly endless meadow of alpine tundra offering stunning views of surrounding peaks and lakes. This is region is seldom visited, making the trail barely recognizable. Our destination is located near the highpoint of our mountain traverse.
Day 4
Hiking Mileage: 7 miles
Elevation Loss: 800 feet
Today's hike will likely be the highlight of our journey, as we continue North along the rolling highlands. One can't help being enthralled by the fascinating land formations along our trek. After our first mile we will drop packs to explore these unique landscapes. Before arriving at camp, we will have the opportunity to summit Lost Lake Peak (11,913 feet). We will make camp near an alpine lake, offering a fantastic view of our previous day's journey.
Day 5
Hiking Mileage: 5.5 miles
Elevation Loss: 2600 feet
Shuttle to Denver: 5 hours
Waking to another spectacular sunrise, it may be difficult to leave the solitude and scenery. Today's hike will feel like a breeze compared to what we have done. Making our way off the plateau, we soon enter a dense pine tree forest, offering a great opportunity to see wildlife. Arriving to the trailhead around lunchtime, we will take in the last moments of wilderness before our shuttle back to Denver. Anticipate returning to Union Station around 6pm.
Please Note: We always do everything in our power to follow the set itinerary, however it can change occasionally based on temporary access restrictions, weather, lodging/campground availability, guest ability/injury, natural events like fires and flooding, and other potential causes. Normal terms and conditions apply to trips with itinerary changes.
Trip Dates & Booking
TRIP DATES & BOOKING
Click on a date to register. You can also click here to request new dates or book through customer service.
Available to Book
AVAILABLE TO BOOK
This trip is available and bookable online! Click on the date to register now or contact us online to book through our award-winning customer service team!
Going Fast
GOING FAST
This trip has 1 or 2 spots remaining and is bookable online! Click on the date to book now or contact us online to book through customer service.
Request a Reservation
REQUEST A RESERVATION
This trip is exclusively booked through customer service due to logistics with lodging, permits, staffing, availability, or something else. Please contact us online or call us at 800-715-HIKE (4453) to request a reservation.

Trip Details
Trip Details
What's Included
Top-of-the-line tent, backcountry sleeping pad and multi-day backpack
High quality, synthetic sleeping bag (professionally laundered after every use) – or bring your own.
Use of trekking poles
All meals are included from breakfast the first day through lunch on the last day
Trained hiking guide(s) with years of personal wilderness and hiking experience, medical certifications, and a passion for leading people into breathtaking landscapes. See Guide Bios.
Roundtrip transportation from Denver, Colorado to the trailhead and back
Entrance fees and public lands permits
Emergency equipment including a company-issued first-aid kit and communication device (InReach Explorer or satellite phone)
A Lifetime Hiking Membership entitling you, your spouse and dependents to a discount of 10% off any Wildland hiking trip after your first one (must book directly with us to receive the discount)!
What's Not Included
Clothes, raingear, and footwear (see recommendations)
Sunscreen, toiletries and personal items
Water bottles and a headlamp or flashlight
Guide gratuity (industry recommendation is 10-20% of trip cost)
Click here to see a printable, downloadable trip information packet with more detailed guidance about what to pack.
Meals: What To Expect
All of our hiking and backpacking tours include a diversity of tasty meals packed full of critical carbohydrates, proteins and fats. We carry foods that travel well in the backcountry – rice, pastas, lentils, beans, couscous, packaged meats, nuts, breads, oatmeal, granola, and more.
For optimal taste and energy, we supplement all our meals with spices, herbs, oils, cheeses, butter, sugar, and fruits and vegetables (fresh and dried). In addition, we provide you with with an assortment of trail mix, snacks, and dried fruits to eat at your own discretion.
We regularly accommodate vegan, vegetarian, kosher and non-gluten diets and will make adjustments for food allergies. These and other special dietary requests may require an additional fee.
Gear We Provide
We provide all group gear which includes the following:
Deuter or Osprey backpacks
Sierra Designs, Kelty or Big Agnes tents
Sierra Designs, Kelty, Big Agnes and Mountain Hardware synthetic-fill sleeping bags (or bring your own)
Thermarest or Big Agnes sleeping pads
Leki trekking poles
Cooking stoves and cookware
Company-issued first-aid kit
Emergency communication device(s)
Guest Packing List
When you register for this tour you'll receive access to a printable, downloadable trip information packet with a detailed packing list specific to this trip (click here to see it now.) All trips require a sturdy pair of hiking shoes or hiking boots, rain gear, a recommended clothing system, a headlamp or flashlight, a hydration system (water bottles and/or bladder) and other items specific to each trip.
Additionally, some guests choose to bring their own sleeping bag. We supply high quality, synthetic fill bags that are professionally laundered after every trip. Synthetic fill is non-allergenic, insulates when damp and stands up well to repeated washings, but is heavier and bulkier than down. If you're able to bring your own down sleeping bag, there are multiple benefits. If not, we've got you covered!
Trip Logistics
Trip Logistics
How do I Register?
Reserve your spot today! In the Trip Dates & Booking section of this page, the green and red dates are bookable online by simply clicking on the date, and blue dates must be booked through our customer service team for a variety of possible reasons. To email our customer service team, you can click here to get the ball rolling. Our adventure consultants will confirm availability, and if you're ready to register we'll email you a link to a registration profile. You'll have 72 hours to complete your profile (and that of any dependents) and pay the deposit.
Feel free to call us for more info – we're here 7 days a week!
Where Do We Meet?
You will meet your guide and group at Union Station in downtown Denver, Colorado on Day 1 at 9:00 AM. Your guide will coordinate the rendezvous in their pre-trip communication. Other options are to meet the group in Silverthorne, CO (between 10 and 11 AM) or Trappers Lake, CO between 2 and 3 PM.
We recommend guests arrive in Denver 1-2 days before your trip starts. This will help you acclimatize to the higher elevation, and make for a more enjoyable experience during your tour. This is especially important if you have never been to higher altitude, or are flying in from sea level.
Click here to see a printable, downloadable trip information packet with more detailed guidance about flights, shuttles, recommended lodging and more.
Start/End Times
Your trip officially starts at 9:00 AM on Day 1 with pick up in Denver. We will drop you off in Denver on the final day normally before 6:00 PM (this time is not guaranteed, as a variety of circumstances can influence our exact return time).
Safety Precautions
Your safety is our top priority. Our hiking tours are led by professional hiking guides, all of whom are wilderness-certified first responders or EMT's, each with years of guiding and wilderness experience. Guides adhere to standardized risk management protocols in case of any potential or actual incident, and all tours carry an emergency communication device and comprehensive first-aid kit. Additionally we have a "24/7" system through which guides or guests can reach Wildland support personnel at any time.
If you have any further questions about safety, please contact us at 1-800-715-HIKE (4453) for more information.
Guide Working Parameters
Guides are required to take 8 hours off each 24-hour period to sleep, recuperate, take personal/down time…etc. In addition, as part of the 8 hours off they must sleep/rest or be in their tents/rooms uninterrupted for a minimum of 5 hours each night. We ask guests to respect these requirements and to not interrupt guides' off time and sleep time unless there is a true emergency.
Age Restrictions
Age restrictions on this trip are as follows:
12 and older to join scheduled tours (mixed groups)
10 and older to join private tours, with final approval on a case by case basis
specific logistical requirements (such as porter or stock assist) determined on a case by case basis
Weather in the Colorado Rockies
Being a high mountain environment, the Rocky Mountains are prone to sudden temperature and weather shifts. This is an exciting aspect of being in Colorado's high country. On trips in June, snow is a slight possibility, and the rest of the summer rain is always a possibility on your trip. To be fully prepared, please follow the recommended clothing list closely (this list comes as part of your trip packet when you register). See below for average summer temperatures:
Average Temperatures (Fahrenheit)
| Month | High | Low |
| --- | --- | --- |
| June | 71° | 48° |
| July | 79° | 55° |
| August | 78° | 53° |
| September | 69° | 45° |
Accommodations
Accommodations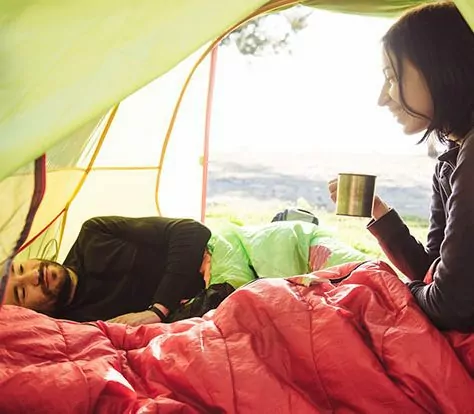 BACKCOUNTRY SLEEPING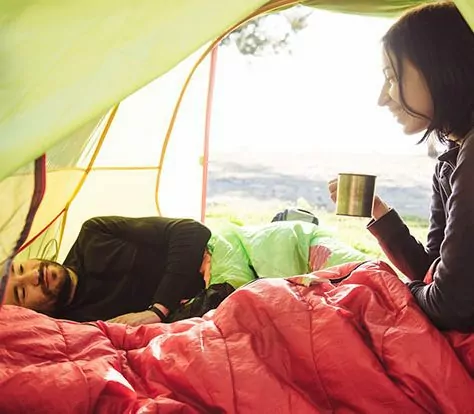 Tent Camping
Sleeping on backpacking trips is in premier 1-person, 2-person or 4-person backcountry tents. Solo travelers, and anyone else who requests it, are issued single tents. Top-of-the-line self-inflating sleeping pads and synthetic-fill sleeping bags (professionally laundered after every trip) are also provided.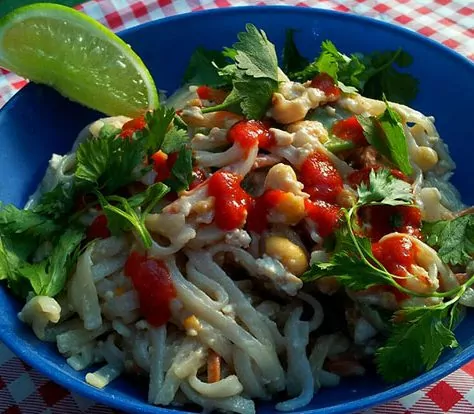 BACKCOUNTRY CUISINE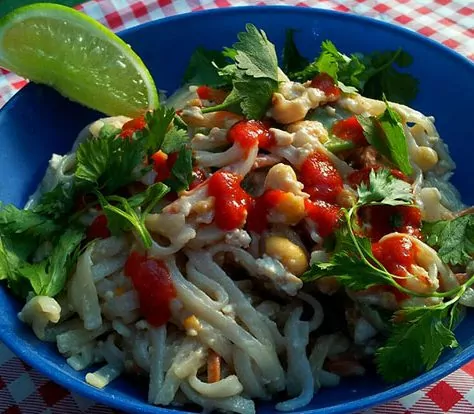 Fresh & Delicious
Meals from breakfast Day 1 through lunch the last day are fully included and prepared by your guide. We never use dehydrated backpacking meals, instead serving freshly prepared, delicious backcountry cuisine made with a variety of common and specialty ingredients that travel well in the wilderness.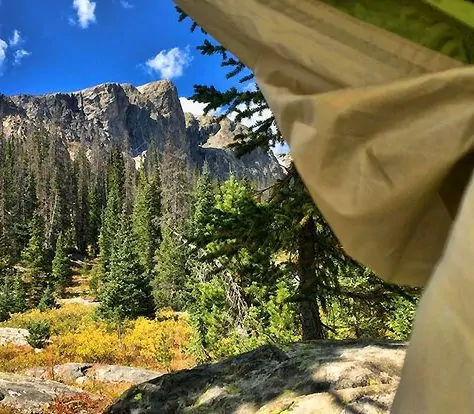 AMAZING CAMPSITES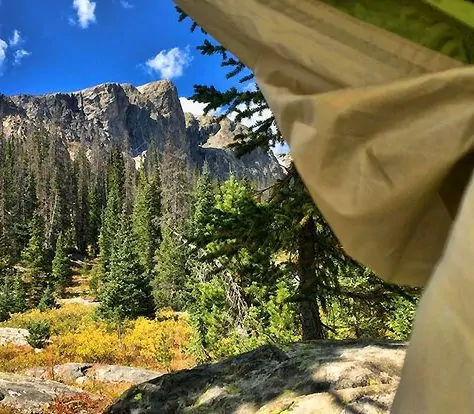 In the Action
Of course campsites vary tremendously by destination, trip and even by the individual day of a trip. However, you can expect to camp in beautiful areas that put you right in the action to make the most of your backpacking adventure. We carefully design our itineraries with campsites in mind.
Trip Reviews
Average Customer Ratings:

5.0 (3 reviews)
Brady T
5.0
We will do it again!
5 months ago
Erin was incredible. Knowledgable, patient, kind, & a great cook! The trip was as advertised and everything was taken care of. We will do it again!
Nicholas C
5.0
Worth Every Cent
1 year ago
Absolutely outstanding experience! This was our second trip with Wildland and both have been worth every cent. Locations are great, food is delicious and the knowledge of both guides we have had was invaluable. Cannot recommend Wildland enough!!!
Paul Z
5.0
Wildland earned my trust
1 year ago
I want to express my appreciation for such a richly rewarding and memorable experience. The trip planning, preparation, and logistics were handled flawlessly. The provided equipment was top-notch. I met all my goals on the trip and learned a great deal while having a great time, due in no small part to the cheerful disposition, leadership and skills of our guide. I am in awe of his diligence in preparation, including an extraordinary menu, and then execution of high-altitude culinary skills. His expert guidance through the few challenges we encountered was impeccable and kept the group spirit high, focused and unified. Wildland earned my trust and proved to be an outstanding outfitter. I look forward to my next adventure with Wildland.

Related Trips