Explore Zion, Bryce Canyon, and Grand Staircase With Wildland Trekking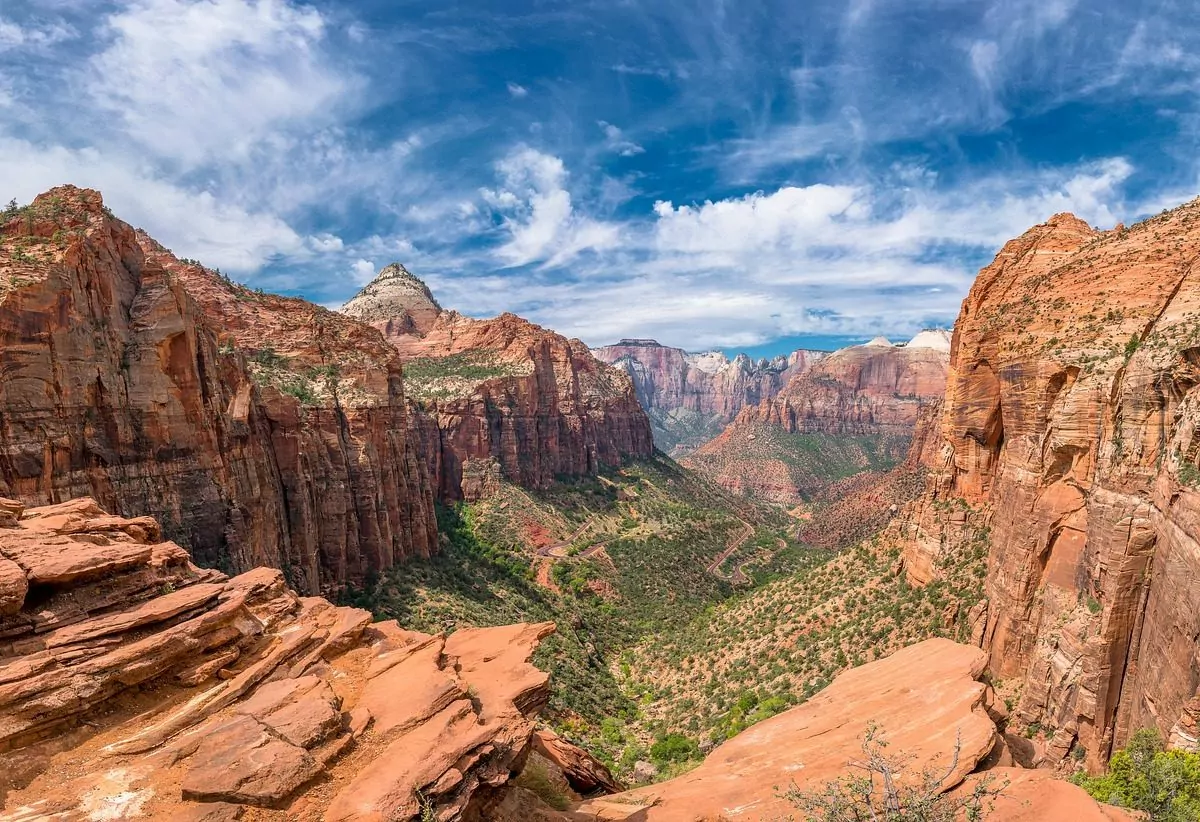 Utah is one of those places that once you've been there, you won't ever want to leave. The landscape of deserts and mountains gives you a remote wilderness experience that makes you feel like you're on another planet. Home to the Mighty Five National Parks, countless National Monuments, and a seemingly endless sprawl of BLM land, Utah has no shortage of wild spaces to explore.
Wildland Trekking offers a wide variety of tours in Utah. As there is so much to cover in just one state, this article will only have the space to cover half of the locations we visit. We will discuss Wildland's trips to Zion National Park, Bryce Canyon National Park, Grand Staircase-Escalante National Monument, and Glen Canyon National Recreation Area.
Although Utah is primarily comprised of a desert landscape, there are numerous ecosystems and diverse wildlife. In each park and monument, there will be new worlds to discover, and millions of years worth of ecological history to see.
When to Go
As with most states, different areas experience different climates and temperatures throughout the year. Zion National Park, Bryce Canyon National Park, Grand Staircase-Escalante, and Glen Canyon are all situated in the Southern section of Utah. Although there is a multitude of recreation options available in Utah, we will be focusing on the best times of the year for hiking and backpacking.
Choosing when to go on a Utah adventure will be influenced by the recreational activities you wish to participate in during that time. Beyond that, begin to consider the type of weather and temperatures that you prefer, especially when hiking or being active outdoors. As Utah is a popular destination, choosing where and when to go can also be dictated by crowds. If you're looking for more solitude on your trip, you may want to visit one of our destinations in low or shoulder seasons.
High Season
June-August (Summer) will be the hottest and the busiest time of year in any Utah Parks or Wilderness areas. Compared to other desert areas in the United States, Zion and Bryce Canyon will usually see average highs of mid-80s Fahrenheit. July will be the warmest month overall. While some days may be hotter and others cooler, one certain aspect is that it will always be busy.
Since the launch of the Mighty 5 advertising campaign back in 2012, Utah parks have dramatically increased in their annual visitation. Now, Zion National Park is in the top 10 most visited National Parks with 4.5 million visitors in 2019. On the 4th of July weekend in 2019, the park saw 94,000 visitors that weekend alone. Even spread out across the year, this would be a lot of people, but almost 40% of Zion's visitors come during the summer months.
In both 2018 and 2019, Bryce Canyon saw around 2.6 million visitors annually. While Bryce Canyon National Park may not see quite as many visitors as Zion, their summer months will still be the most crowded time to visit. Glen Canyon Recreation Area is no different. This park ranks with the most visited parks and sees over 4 million visitors each year. Glen Canyon summer weather will usually be in the low to mid-90s Fahrenheit.
Grand Staircase-Escalante is a different story altogether. It is an expansive wilderness area with no official entrance. It is about 900,000 acres making it more substantial than all of the Mighty 5 National Parks combined. There are a few visitor centers scattered about, but nothing will be quite as established as Zion or Bryce. While there are areas of the monument that will be busier than others, it is not hard to get away from the crowds here. The summer temperatures will have a much higher average of around 100 degrees Fahrenheit. Keep in mind that this is a remote wilderness area with very few maintained trails, and you should bring in all your water with you.
Shoulder Season
March-May (Spring) or September-November (Fall) will be the shoulder seasons for any of these Utah destinations. The spring is still a relatively busy time of year in any of Utah's parks, especially during spring break periods (late March to mid-April).
Depending on the year, there may still be snow in some areas. This will be especially true in Bryce Canyon as it has an elevation of 8,000-9,000 feet. By mid-April, temperatures should have settled to the mid-50s on most days with nighttime lows between 30-40 degrees Fahrenheit. These temperatures make for great daytime hiking temps and allow for a leisurely late start to your day. By May, many of the crowds will begin to increase, and so will the temperatures.
September-November (Fall) is also a wonderful time of year to visit Utah. Monsoons still affect the southern parts of Utah, so once those weather patterns begin to fade in mid-September, the days are nearly perfect. Highs will range from the mid-50s-70s, and lows will be in the 30-40 range. There is always the possibility of early winter weather in November, so keep an eye on the weather if you plan to visit then.
Snowfall should be expected in Bryce Canyon, Glen Canyon, and Grand Staircase-Escalante earlier than in the other parks. The Fall brings favorable hiking temperatures in the Grand Staircase area with pleasant water temperatures as well. While temperatures will be a bit cooler after October, you can be sure that there will be fewer visitors.
Low Season
December-February (Winter) will be the low season for tourists in any of these four park areas. Although the snow-covered canyons and red rock vistas are gorgeous this time of year, not many folks seem to want to venture out hiking when the average temperature is between 20-40 degrees Fahrenheit.
On sunny days, the trails of the park are warm enough to take a short hike or go snowshoeing for a while. The primary benefit of visiting during the winter is the lack of people. You are much more likely to see wildlife during this time of year and get some stunning photographs of famous vistas without the worry of being photobombed.
Wildland Trekking doesn't even offer backpacking or basecamp tours during the winter season due to unpredictable weather conditions. However, we do provide some fantastic inn-based tours year-round that we'll discuss in the next section.
Deeper Dive: More About When to Visit

Trip Dates

When choosing the best time of year to visit Utah, first consider the time of year you'd prefer to be hiking. Then, you will want to check out our available trip dates for your selected trip. You can visit our Trip Dates Page, choose your preferred month, and scroll down to find the "Utah" travel section. In that section, you will find the various locations we will be visiting that month. If you do not see Utah or the specific park of your interest listed, we are not running trips, or the scheduled trips are full during that time frame.

You can also view the trip dates of individual tours on those specific tour pages. When on the webpage for your selected tour, go to the "Trip Dates" tab. This tab will show available dates as well as dates that have been fully booked.

Keep in mind that the majority of our Utah-based expeditions will be during warm weather months for more favorable hiking conditions. We do run some inn-based tours during the winter, but they will be limited.

For more questions about when to visit or if there is a trip date you want but can't find, call us at 1-800-715-HIKE (4453). We may be able to add new trip dates to fit your travel needs better.

Climate Information

Although Utah is primarily desert, the weather is quite temperate. Some areas feature much higher elevations than others, causing temperature differences. Overall, summer will be the warmest weather allowing most visitors to pack only light clothing. High altitude can still get chilly at night, though, so a light jacket is always a good idea. While it may not be quite as hot as some of America's other desert landscapes, the sun and dry heat are not to be forgotten. A sun hat and sun protective wear are a necessity for most of the year. All in all, you can expect the full spread of four-season weather here.

As summer is the most popular time to visit, it is worth noting again that July through mid-September is monsoon season for southern Utah. This is especially important in areas with canyons as they are prone to flash flooding. Rangers in these regions are very good at keeping visitors in the know about the weather, and if you travel with Wildland Trekking, our guides keep a close lookout for potentially dangerous storms.

Zion National Park, Bryce Canyon National Park, Glen Canyon Recreation Area, and Grand Staircase-Escalante all have weather information on their National Park websites. The Grand Staircase-Escalante National Monument is comprised of over 900,000 acres of land. Inquire about the weather conditions regarding the area you plan to visit within the monument area for more accurate information. Keep track of the weather in accordance to your trip dates to be sure you're prepared.
Destinations
Deeper Dive: Our Top Recommended Trips

Best of Utah Inn-Based: Our #1 Recommended Utah Trip

Have a chance to explore Zion, Bryce, and the Grand Staircase-Escalante areas during our 6-day Inn-based tour. On this tour, your days will be filled with some of Utah's most breathtaking and classic day hikes while your nights will be spent in the luxury of rustic canyon lodges. Some of the most notable landscape features you will experience include deep canyons, sandstone spires, towers, and arches, and some of Utah's many springs. You will have a chance to experience the best of Utah on this tour!

For most of this trip, you will be hiking on well-maintained trails throughout Bryce Canyon and Zion National Parks. We will have a chance to experience the Narrows in Zion. This hike is primarily in water, and there are slippery rocks and sand. Grand Staircase-Escalante is a much more primitive hiking experience, so the trails will be rocky and sandy throughout the hike. You will only be carrying a daypack for the duration of these hikes, but you should be capable of hiking at least 2-10 miles per day.

Trip Highlights: 

Experience Zion, Bryce, and Grand Staircase
Delicious nightly meals and picnics provided
Incredible vistas on every hike
Hike through slot canyons
Tour famous hikes with expert guides

Learn more and book your Best of Utah Inn-Based Tour today!

Coyote Gulch: Our #1 Recommended Utah Backpacking Trip

Take a walk through history and get a glimpse of what Glen Canyon was like before Lake Powell was flooded. You have a chance to hike along cascades of waterfalls, natural bridges and arches, and historic petroglyphs. If the natural beauty of this place doesn't blow you away, then the cultural history of the area will leave you wanting to return year after year.

Our Coyote Gulch trek is a 4-day backpacking tour of moderate difficulty. During the duration of the trek, you will be hiking up to 5-10 miles per day while carrying a 25-35 pound pack. Our trek will include some hiking on maintained trails, but we will also venture off-trail often. Anticipate hiking in washes with loose rock and sand, across slick rock, and in water.

Trip Highlights:

Explore the Escalante River
Cultural area history including pictographs and petroglyphs
Hike amongst soaring sandstone walls
Natural rock arches and bridges
Solitude in the vase Utah wilderness

Learn more and book your Coyote Gulch Backpacking Trek today!

Bryce & Escalante Basecamp Tour: Tour with the Most Solitude

The Bryce and Escalante basecamp trip will give you a chance to escape our modern world and travel out into some of Utah's hidden gems. We will spend five days exploring Utah's best-kept secrets, and the best part is, we likely won't see another hiking group for most of the trek. Our Utah camping tours give you the feeling of being on a remote backcountry backpacking trek without the added weight of the pack. Each night we will return to our cozy basecamp to enjoy a relaxing fireside evening gazing into the dark night skies.

The majority of the trails we will travel are rocky and sandy and are relatively unmaintained. Hikes taking place in Bryce Canyon National park will be more maintained than that of the trails in Grand Staircase-Escalante. You should anticipate hiking up to 2-10 miles per day with a daypack.

Trip Highlights: 

Explore both Bryce Canyon and the Grand Staircase
Diverse hikes each day
Gourmet camp food
Unique area history
Remote desert landscapes

Learn more and book your Bryce and Escalante Basecamp Tour today!

Day Hikes

If you only have a day to spare in southern Utah, you can opt to spend it in the beauty of either Zion or Bryce Canyon National Park. Wildland Trekking offers day hike opportunities in both parks that include a day with our expert guides, a picnic lunch, trail snacks, top-of-the-line trekking poles, and daypacks. You will have a chance to choose your hikes according to your hiking ability, and our guides will do the rest. They are knowledgeable about the area's history and ecology to give you an in-depth look into each area you visit.

Enjoy Zion National Park Day Hiking tours such as:

Wildland Trekking offers a day hike option in Bryce Canyon National Park. Although you will only have one day to spend in this park, you will have a chance to get to know the area intimately. The best part is that our expert guides will try to tailor the experience to exactly what you want. They will base your day of hiking on the sites you want to see and experience. If you're not sure, that's okay too! They will know the best places for you to experience the wonders of Bryce Canyon fully.
Gallery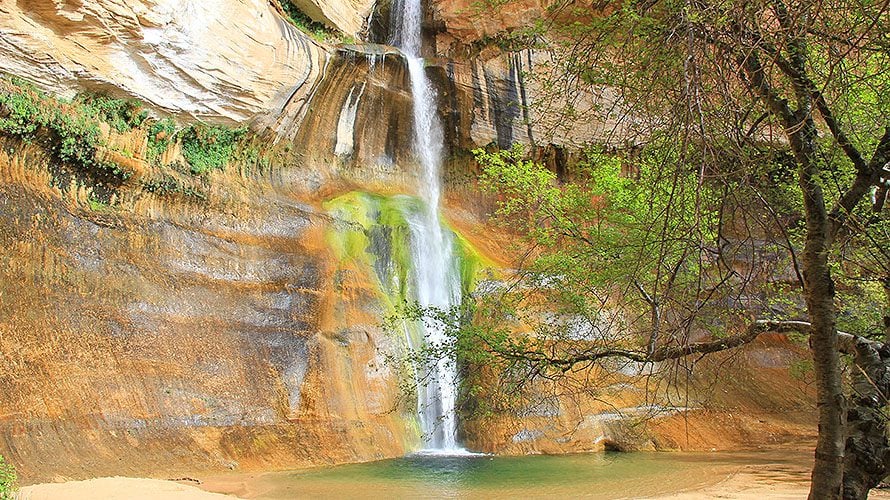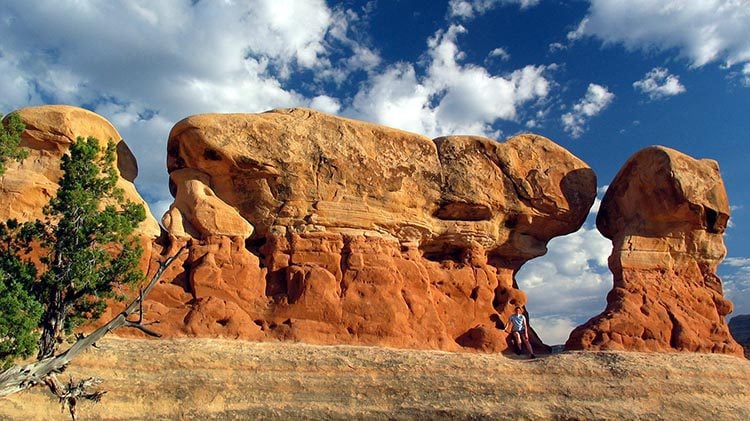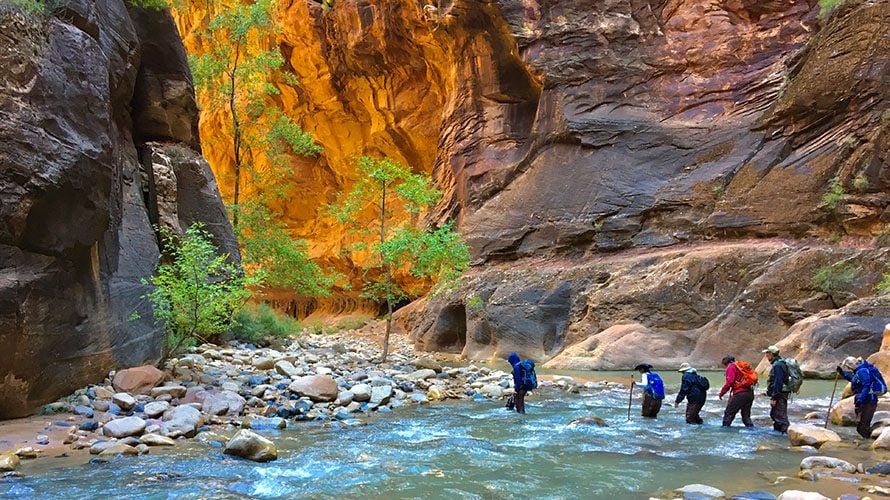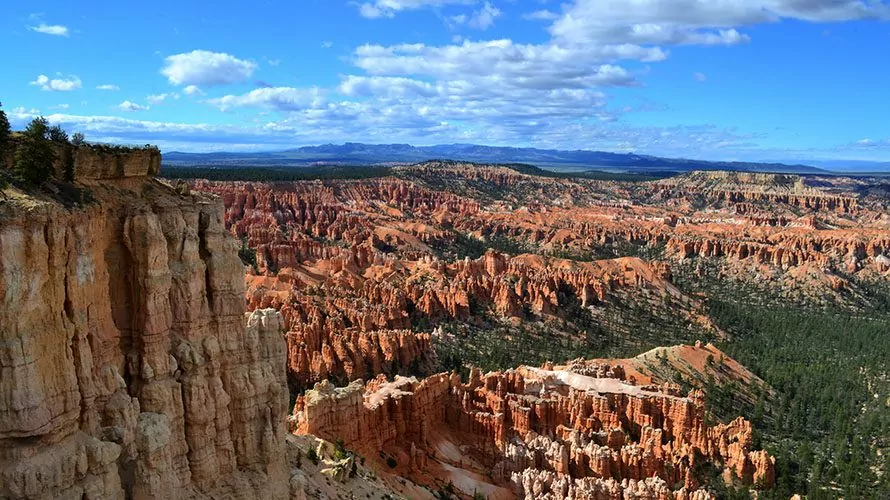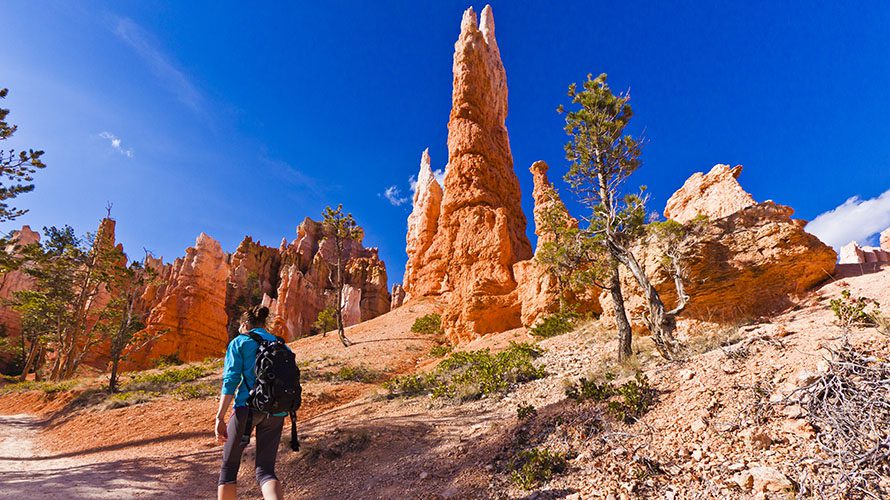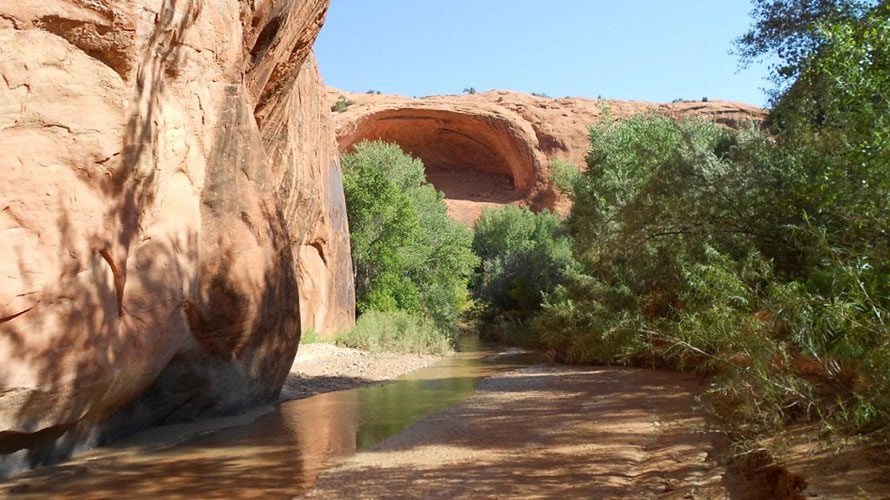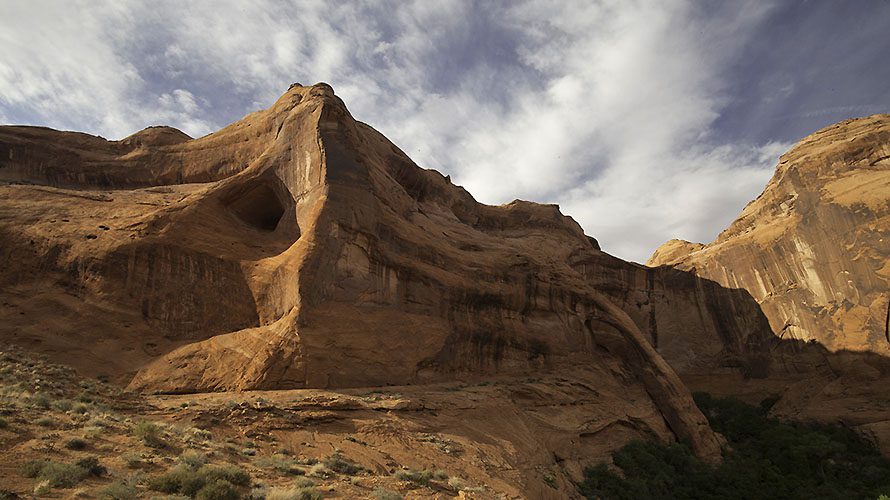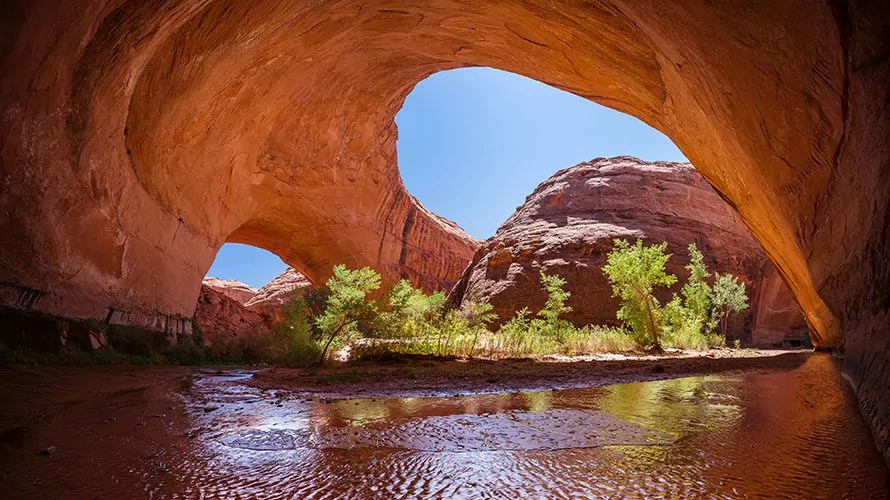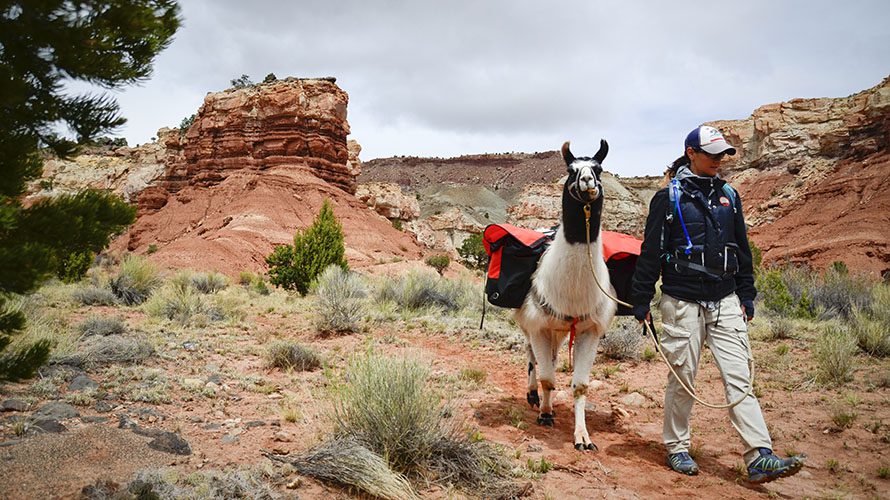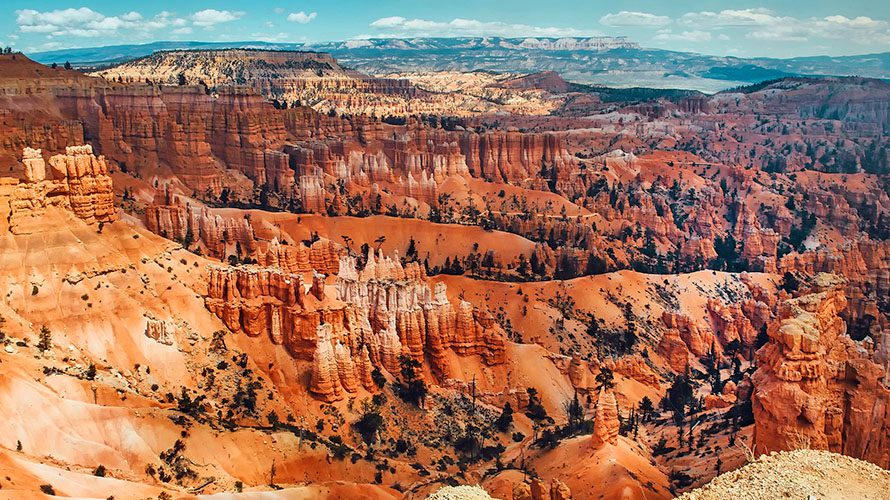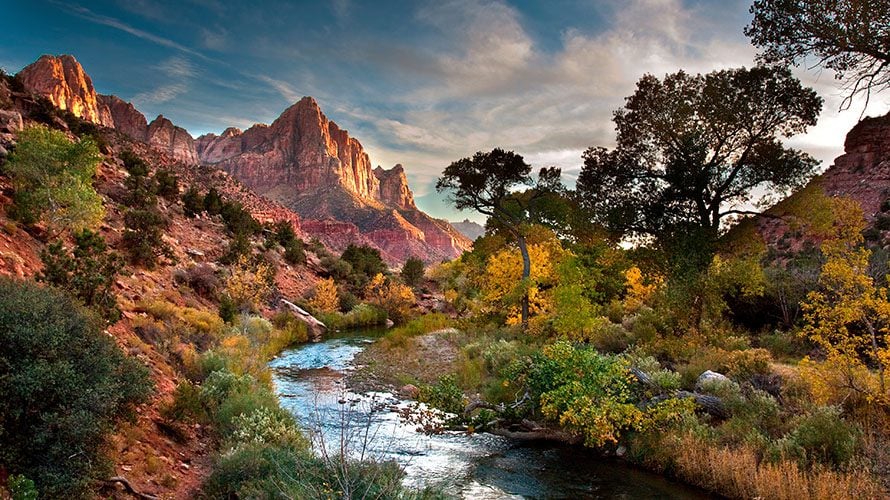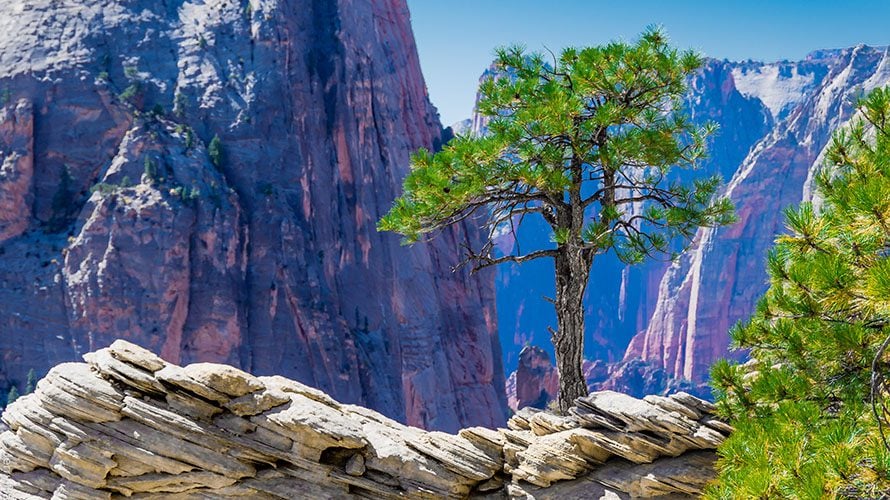 Have Questions?
Have more questions? Send us an email or call us at 800-715-HIKE (4453). We're here 7 days a week from 9:00 to 4:30 Mountain Time to make sure your trip planning goes as smoothly as possible.
Trip Information
For more information about all your options, check out our Utah page on the website with the button below! Individual trip pages have detailed itineraries, trip specifics, travel information, and more.