Bunsen Peak Private Hike
Trip Highlights
Endorsed by Oboz Footwear
Breathtaking Views of Yellowstone
Fantastic Peak Ascent
Amazing Natural & Cultural History
Abundant Wildlife Habitat
Tasty Trail Snacks & Picnic Lunch
Top-shelf Backpack & Trekking Poles
Description
This hike is a favorite of Bozeman-based Oboz Footwear employees, as it provides a perfect testing ground for Oboz shoes and boots. That, along with the 360-degree views of wildflowers, towering pinnacles, talus strewn peaks, and the entire Yellowstone ecosystem. The Bunsen Peak day hike always delivers!
From the trailhead located just southwest of historic Fort Yellowstone, we begin scaling up the mountain on steep switchbacks. This formation is actually the eroded remains of an ancient volcano's cone, but has a well-maintained trail with many photo-worthy break stops. We will soak up incredible northern views of Electric Peak, the Mammoth area, and the Yellowstone River Valley while getting a fantastic work out. Your guide will also offer the opportunity to learn about the geologic and botanical diversity that surrounds us on this trail. We'll pass budding wildflowers and towering pinnacles while keeping our eyes peeled for wildlife. As we near the 8,527-foot summit, we will feel the air get thinner within our lungs and the trail turn to volcanic talus beneath our feet. The top is sometimes windy, but always breath-taking. Your guide will prepare a delicious picnic lunch while you relax, take photos, and enjoy the horizon. The adjacent valley is over 3,000 feet lower than Bunsen Peak's summit, making the climax of this 1,300-foot climb even more rewarding. When it's time to head back down, we'll have the option of hiking back the way we came (4 total miles) or descending the east side of the mountain along the rim of the spectacular Sheepeater Canyon (6.8 total miles).
Please note: this hike is operated by Wildland Llamas, a separate company from Wildland Trekking, but with shared management and guide teams. Wildland Llamas is a licensed stock outfitter and guide company in Yellowstone National Park.
Read more …
5-7 Hours
$190-$550 Per Person
Season: May 15-Sept
Return Guests get a 10% discount on all Trips!
DIFFICULTY LEVEL 3
Scale of 1-5. 1 is least difficult; 5 is most difficult
SUMMARY OF DIFFICULTY
If done as an out-and-back, the trail is well maintained with ample switchbacks, although the elevation gain of about 1300ft is over 2 miles, making it fairly steep. If done as a loop, the backside of Bunsen can be steep and loose, with much less traffic. Because this is a private tour, you can choose either option, or decide once you're on the summit.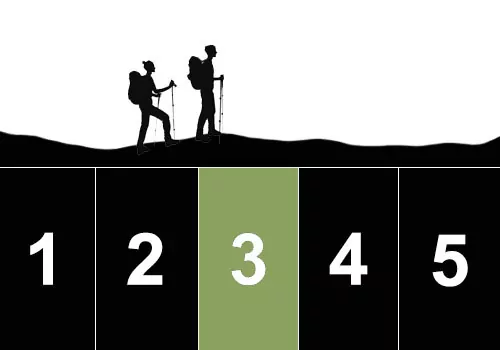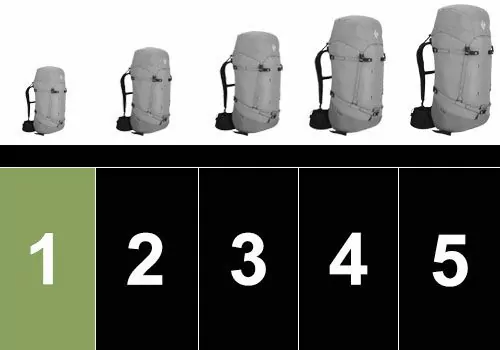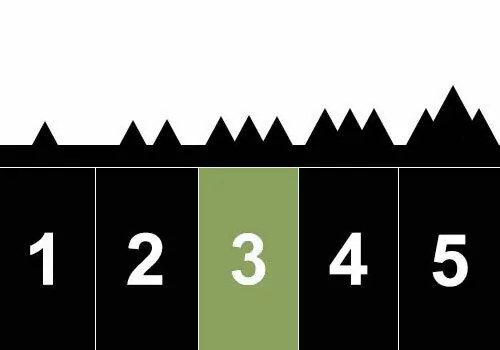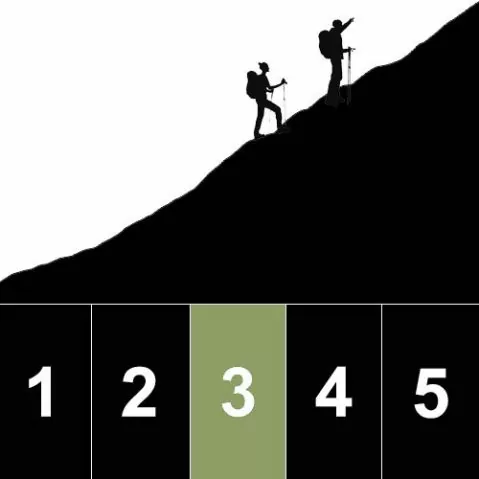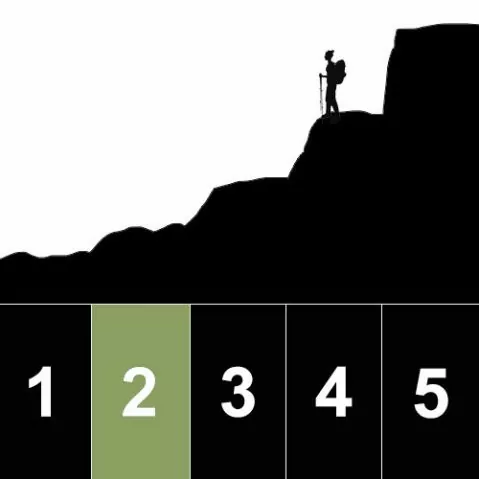 PHYSICAL DEMANDS OF THIS TRIP
Hiking uphill or downhill with a 8-12 lb backpack for 5-7 hours
Maintaining balance and footing on moderately rugged terrain
SOLITUDE LEVEL 2
Level 1: around other hikers the entire time
Level 2: around other hikers most of the time
Level 3: around other hikers some of the time
Level 4: see a couple other groups during the hike
Level 5: most likely to have the trail to ourselves