Cordillera Huayhuash Trek
Trip Highlights
World's 2nd Highest Mountain Range
Stunning Alpine Scenery
Ancient Inca Ruins
Acclimatization Day Hikes
4 High Mountain Passes
High Elevation over 15,000 Feet
Mountain Solitude
Guides Choice Trip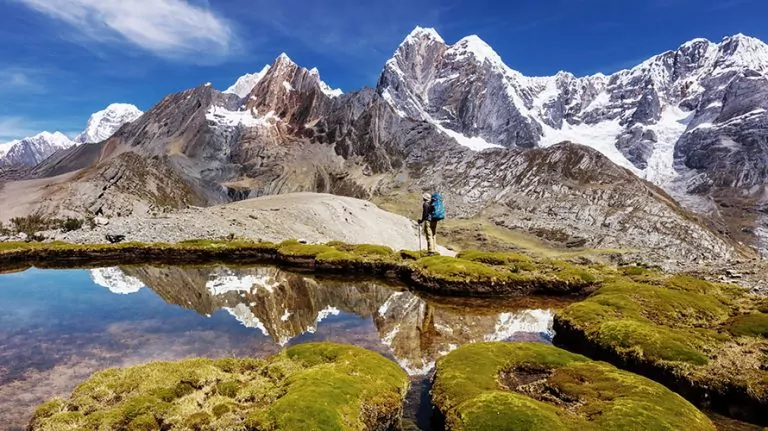 Description
This trip takes us into the Cordillera Huayhuash, a tightly bunched, sensational 18-mile long collection of high peaks in the Peruvian Andes. This trekker's paradise is remote, wild and stunningly beautiful. The range is the home of Siula Grande (20,814′), the location of the famous mountaineering book and movie "Touching the Void." We acclimatize for several days in Huaraz, Peru by taking spectacular high elevation day hikes in the surrounding mountains and sleeping at a lower elevation in town. We can then head into the higher mountains safely, feeling good and prepared for the upcoming trekking adventure. On this trek we cross four high mountain passes, all over 14,000 feet and three higher than 15,000 feet. We camp next to stunningly beautiful alpine lakes and in broad, grassy valleys with wildflowers and rushing alpine creeks. And all the time we're staring in awe up at the soaring, snow-laden Andes giants that tower above us with peaks at elevations above 20,000 feet!
Read more …
$250 Single Supplement
Return Guests get a 10% discount on all Trips!
DIFFICULTY LEVEL 4
Scale of 1-5. 1 is least difficult; 5 is most difficult
SUMMARY OF DIFFICULTY
This trip requires significant elevation gains and losses on rocky trails, and tops out at over 15,000 feet. The higher elevations make the trekking more difficult and necessitates training for most guests to be well prepared.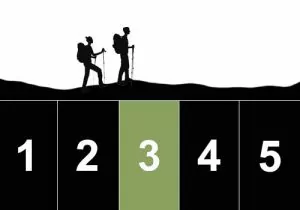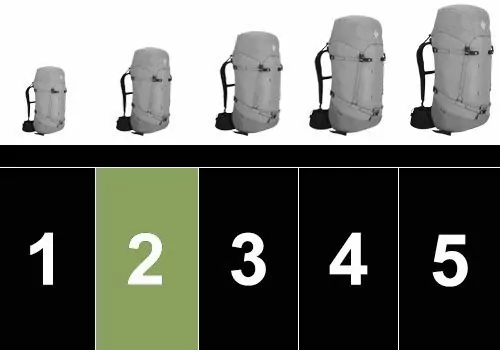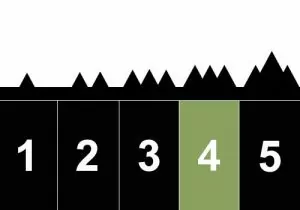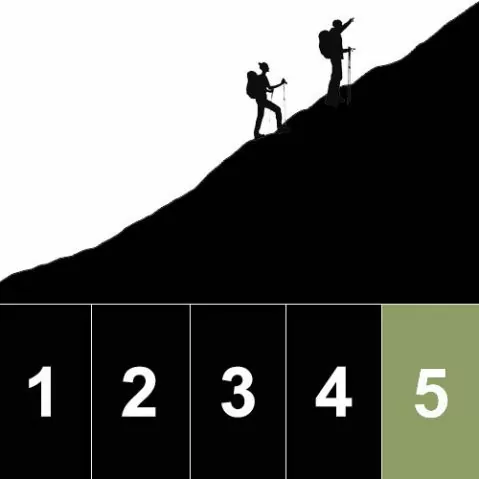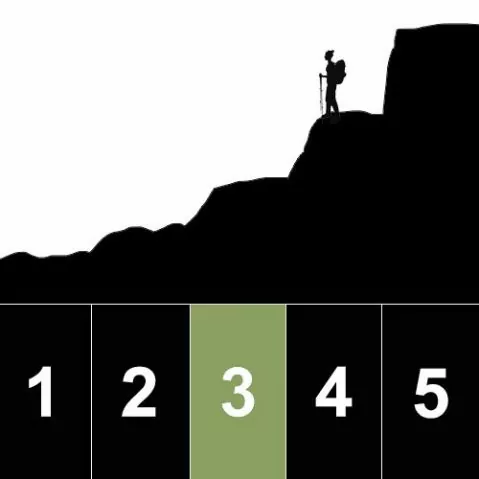 PHYSICAL REQUIREMENTS
Hiking uphill or downhill with a 10-20 lb backpack for 7-8 hours
Maintaining balance and footing on variable, uneven terrain
River and creek crossings
Hiking at elevations of 15,000+ feet
SOLITUDE LEVEL 5
1 least solitude, 5 most solitude
We rate this Peru hike a solitude 5. You can expect to see only a group or two over the entire duration of your trip.
Travel Info
TRAVEL TO HUARAZ, PERU
Transportation to and from the origin city of Huaraz, Peru is the guests's responsibility. You will need to arrive in Huaraz on the first day of the trip before 6 PM. You can travel to Huaraz from Lima, Peru by bus (more information below). Your guide will rendezvous with you at the bus station and transport you to our hotel. An orientation meeting, dinner and accommodations are included on Day 1. Your departure from Huaraz should be scheduled for the final day of the tour at any time.
TRAVELING TO HUARAZ BY BUS (RECOMMENDED)
We recommend taking a bus from Lima to Huaraz. Here's everything you need to know about the bus option from Lima to Huaraz:
The flight operator from Lima to Huaraz is known to cancel their flights a week before because they don't fill enough seats, which is the primary reason we recommend taking the bus.
The bus ride is a highlight for many guests. The buses are deluxe with reclining seats, movies, great views of the Peruvian country side, and follow all paved roads from Lima to Huaraz.
The ride is roughly 248 miles (400 km), and takes around 8 hours.
Two of the most reputable bus companies are: Cruz del Sur and Movil Tours.
You can reach Lima from many U.S. and European international airports. Some of the primary U.S. departure cities include Miami, Fort Lauderdale, Atlanta, Washington D.C., Minneapolis, Chicago, New Orleans, Salt Lake City, Phoenix, and Los Angeles. The duration of nonstop flights to Lima is 5-9 hours.
Taxes & Fee's
Minimum of 2 Guests
We require a minimum of 2 guests to confirm this trip. If a trip date is not confirmed yet, you can register and will be notified when the trip is officially confirmed. We recommend not making final travel arrangements until your trip meets the minimum number of guests and is confirmed.
In most cases, if a trip does not reach the minimum number of guests, you may choose to transfer to another trip date or another trip, or be refunded your payments in full. We make the final determination for these trips 45 days before the departure date.
Private Trips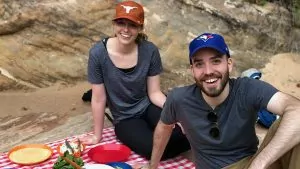 Travel in perfect company by booking a private trip exclusively for your group!
Our sliding scale for private trips is based on the final number of guests in your group. Rates are per person and do not include sales tax, national park fees or guide gratuity. The final rate is based on the actual number of guests on the trip and may adjust based on cancellations or additions.
Please Note: you can also enjoy a private trip at our normal scheduled rates by filling any empty tour to capacity. However, if group members drop from the tour those spots will automatically become available on our website for instant booking. By purchasing a private trip at the rates listed below, your trip will remain exclusive to your group regardless of cancellations. 
Private Rates FOr This Trip
2 People: Rate x 2.5
3 People: Rate x 2
4-5 People: Rate x 1.5
6-10 People: Rate x 1.15
11-12 People: Rate x 1
*all rates are per person and single supplements apply
PDF Trip Itinerary Packet
Book online