Chasm Lake Private Hike
Trip Highlights
Views of Longs Peak
Breathtaking Mountain Cirque
Stunning Alpine Lake
Top-shelf Backpack & Trekking Poles
Amazing Natural & Cultural History
Tasty Trail Snacks & Picnic Lunch
Description
Chasm Lake is a stunning alpine body of water at the base of the Rocky Mountain National Park's most famous summit, Longs Peak (14,259 feet). More specifically the lake lies in the bottom of a cirque below the 2400-foot-tall, east-facing cliff ("Diamond") that protects Longs Peak's lower flanks. Because of Chasm Lake's views of The Diamond, Longs Peak, Mount Lady Washington (13,281 feet), and Mount Meeker (13,911 feet), it is regarded as one of the most breathtaking destinations in the Park.
The hike to Chasm Lake takes us through dense spruce-fir forests into subalpine stands and finally the big views, stunted trees and scree fields of Colorado's famous alpine mountains. We pass views of distant peaks and waterfalls before finally arriving at the shores of Chasm Lake.
(Important: We run hikes in almost all weather conditions and very rarely cancel. See our terms and conditions for information on cancellations and refunds.)
Read more …
6-8 Hours
$115-$525 Per Person
Season: July-Oct
DIFFICULTY LEVEL 3
Scale of 1-5. 1 is least difficult; 5 is most difficult
SUMMARY OF DIFFICULTY
This hike follows a very steep out and back trail, necessitating scrambling over boulders the final stretch to the lake. This hike requires starting before or at sunrise. It is a challenging hike in terms of distance, elevation gain/loss and terrain but rewards with phenomenal scenery.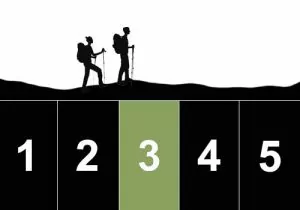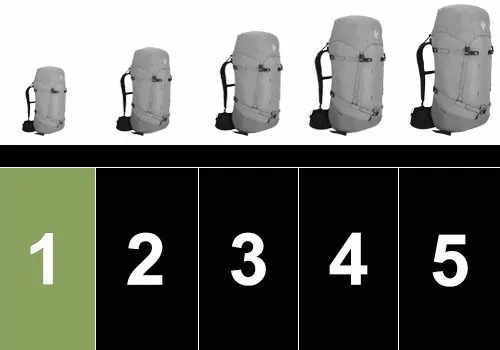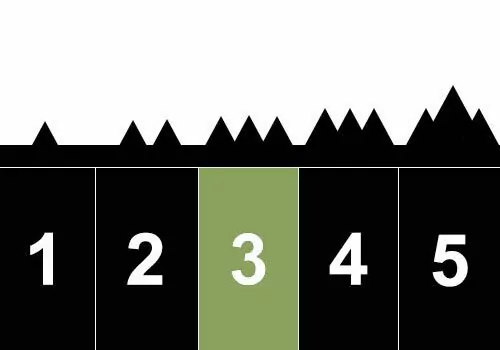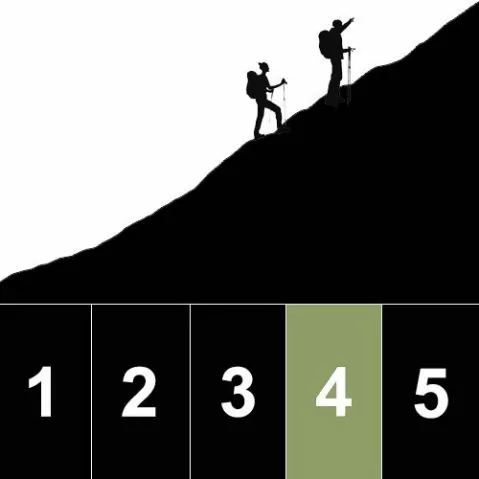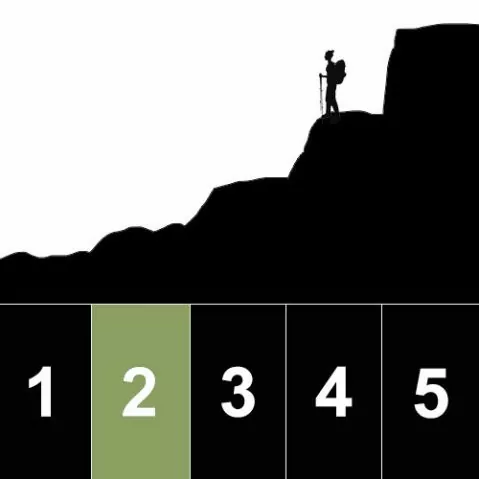 PHYSICAL DEMANDS OF THIS TRIP
Hiking uphill or downhill with a 8-12 lb backpack for 6-8 hours
Maintaining balance and footing on moderately rugged terrain
Covering 2500 feet of elevation gain and loss (5,000 feet of elevation change total) over 8.5 miles
SOLITUDE LEVEL 2
Level 1: around other hikers the entire time
Level 2: around other hikers most of the time
Level 3: around other hikers some of the time
Level 4: see a couple other groups during the hike
Level 5: most likely to have the trail to ourselves