What is Overtourism (And What Can We Do About It?)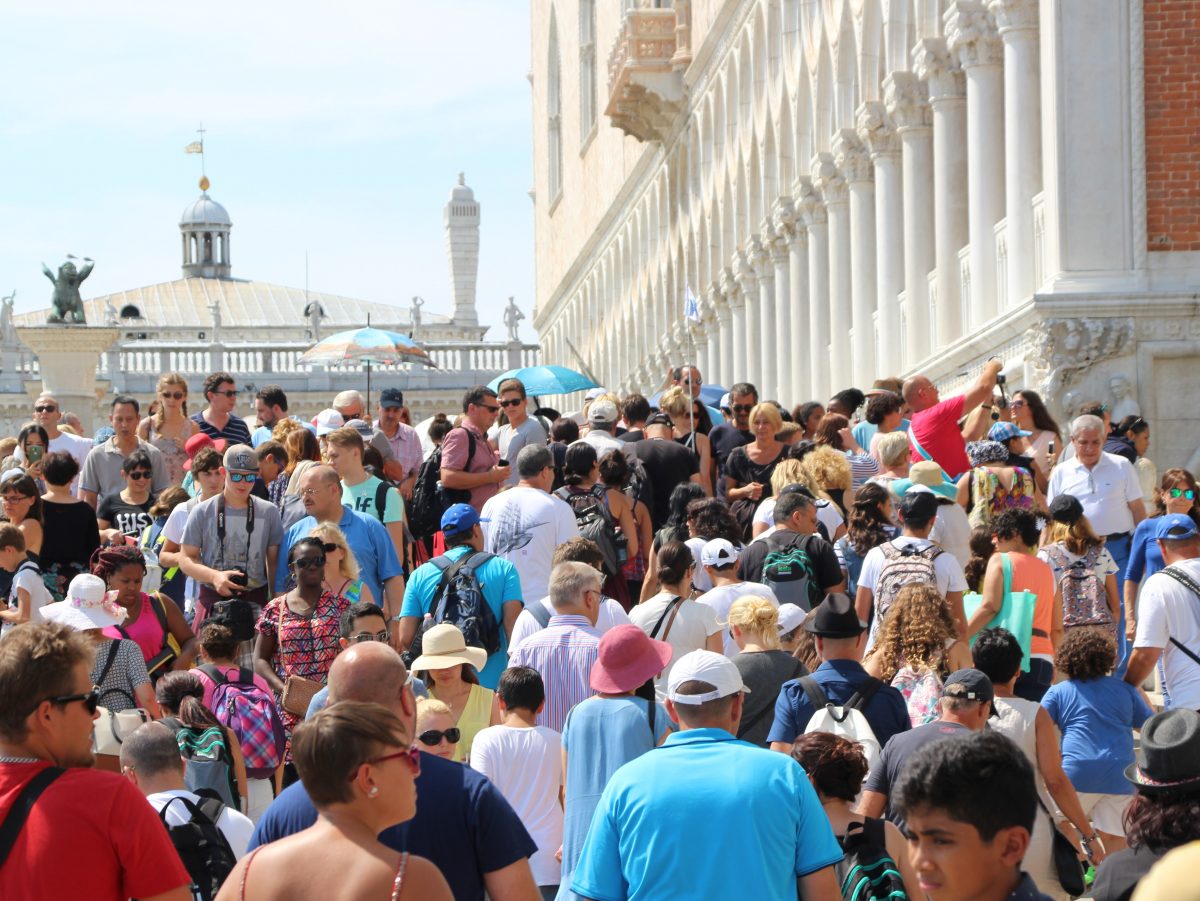 Photo by Levi van Leeuwen on Unsplash
In 2020, the travel & tourism industry contributed 4.67 trillion USD to the global economy, adding millions of jobs and economic opportunities to people around the world. But beyond its economic benefits, travel also encourages cultural exchanges between locals and foreigners through mediums like language, art, and food. Yet while tourism can bring about economic and social opportunities, it turns out there can be too much of a good thing. 
Overtourism is the overwhelming influx of tourists to a destination. It negatively impacts the visitor's experience, the life of locals, and the environment. But what's considered overwhelming? Well, that differs depending on a region's size and infrastructure. Additionally, it's not just the major cities that are hit by overtourism – visitors flock to remote towns and wild places, too.  
In response to overtourism, many destinations around the globe like Venice, Amsterdam, and Hawaii, have implemented measures to limit impact. These initiatives are inspiring, but we believe that as conscientious travelers, we all have the responsibility to reduce our impact on the places that we visit.
You might still be wondering: "What is overtourism?". We've laid out the facts behind this phenomenon and detailed ways to prevent it so that you can do your part to travel responsibly on your next adventure.
SUSTAINABLE TRAVEL with Award Winning Guides
Why Is Overtourism an Issue?
Before looking at overtourism's causes and potential solutions, we need to examine what makes overtourism so detrimental. While the complex impacts vary from place to place, the most common concerns are for the wellbeing of the locals, the environment, and even travelers themselves. We've detailed the central challenges behind this travel phenomenon to help you be more informed on your next adventure.
1. Reduces the Quality of life of locals
One of overtourism's most unfavorable outcomes is that it makes life harder and less enjoyable for the people who call these places home. Locals rely on streets, waterways and public transportation in their everyday lives, but clogged roadways and crowded city centers can make even life's most basic tasks, like grocery shopping and going to work, unnecessarily challenging. 
An influx of people also puts excessive strain on buildings and historical sites because many cities were not designed to support such high population numbers. Not to mention, unruly tourists have been known to litter, disrespect local customs, and disrupt the peace – leading to further challenges for residents.
All around the world, the effects of overtourism have forced local people and governments to speak up and push back. In recent years, their voices have grown louder as more and more locals have emerged at the forefront of initiatives to protect their streets, communities, and resources.
In Amsterdam, the Netherlands Board of Tourism and Convention (NBTC) has shifted focus from "destination promotion" to "destination management", putting a halt to advertising in hopes of reducing tourism traffic. In Dubrovnik, Croatia, the Tourism Board launched a "Respect the City" project that sought to promote responsible and sustainable tourism. In Greece, the tourism board is striving to diversify tourist traffic by marketing the country as a year-round destination.
In Venice, Italy, officials have implemented even stricter measures due to their overwhelming tourism numbers. Up to 20 million people visit the historic Italian city each year, drawn by remarkable landmarks such as St. Mark's Basilica and the Grand Canal. However, the city is home to just 55,000 permanent residents, so the tourist-to-local ratio is wildly out of balance. In response, the city has started charging day-trippers upwards of 10 euros per day. They have also implemented measures that will only allow local and business people to use main streets and thoroughfares during busy periods.
2. Degrades Natural and Cultural Landscapes
Many of the world's most popular travel destinations attract visitors with their jaw-dropping natural features, rich history, or vibrant culture. Yet, just what makes these destinations alluring is also what makes them susceptible to overtourism's impacts.
Fragile ecosystems are unable to carry the burden of excessive tourist traffic, which puts them at risk of natural decline. The islands of Hawaii experienced this firsthand in 2021, when tourists came in droves after travel restrictions were lifted for vaccinated travelers from the mainland U.S. 
The overwhelming influx led to a water shortage on Maui, which forced the local government to impose fines on residents for "non-essential" water use, such as watering their lawns and washing their cars. These decisions were widely criticized by residents, who pleaded with tourists to stay at home and with airlines to stop bringing tourists to the island. 
Bali, a destination popular with surfers and digital nomads, has also been impacted by overtourism. On this Indonesian island,  tourism is a major part of the economy, but many locals fear for the health of their local environment. Overtourism-related impacts, like the overwhelming amount of waste, litter, and plastic pollution, have threatened the fragile waterways and oceans that support life on Bali. 
Just as the natural world is affected by overtourism, the same goes for cultural landmarks, some of which have been around for hundreds, if not thousands, of years. Wonders of the world, like Machu Picchu and the Taj Mahal, have faced and have subsequently implemented tourist measures. 
In the case of Machu Picchu, the historic site has now implemented a ticket system, which allows each visitor to stay at the site for a maximum of four hours. The Taj Mahal, which has long been a place for quiet reflection, solitude and contemplation, has become overrun with tourists pining for the perfect selfie. In response to the increase in visitation and overcrowding, Taj Mahal officials have established a three-hour time limit, as well as price increases for both locals and foreign visitors. These measures will hopefully be successful in protecting our world's spectacular, yet fragile, destinations.
While these measures in Italy and beyond may take visitors some getting used to, they will hopefully give locals renewed power and control over the places they cherish and call home.
3. Worsens Travel Experiences for Visitors
It's just not the locals that suffer from overtourism – travelers suffer too. Many seasoned travelers expect minor inconveniences like long wait times and language barriers, but huge crowds can make travel experiences downright miserable. As travelers, we venture to new places to soak in the sights and sounds of a destination, but overcrowding can make the experience more about dodging selfie sticks than admiring local novelties. 
Dreaded travel woes, like, overpriced food, and museum lines that wrap around the block, can impact your overall travel experience, but they don't have to. Check out our tips below to learn how you can travel the world without dealing with (or contributing to) the impacts of overtourism.
What Causes Overtourism?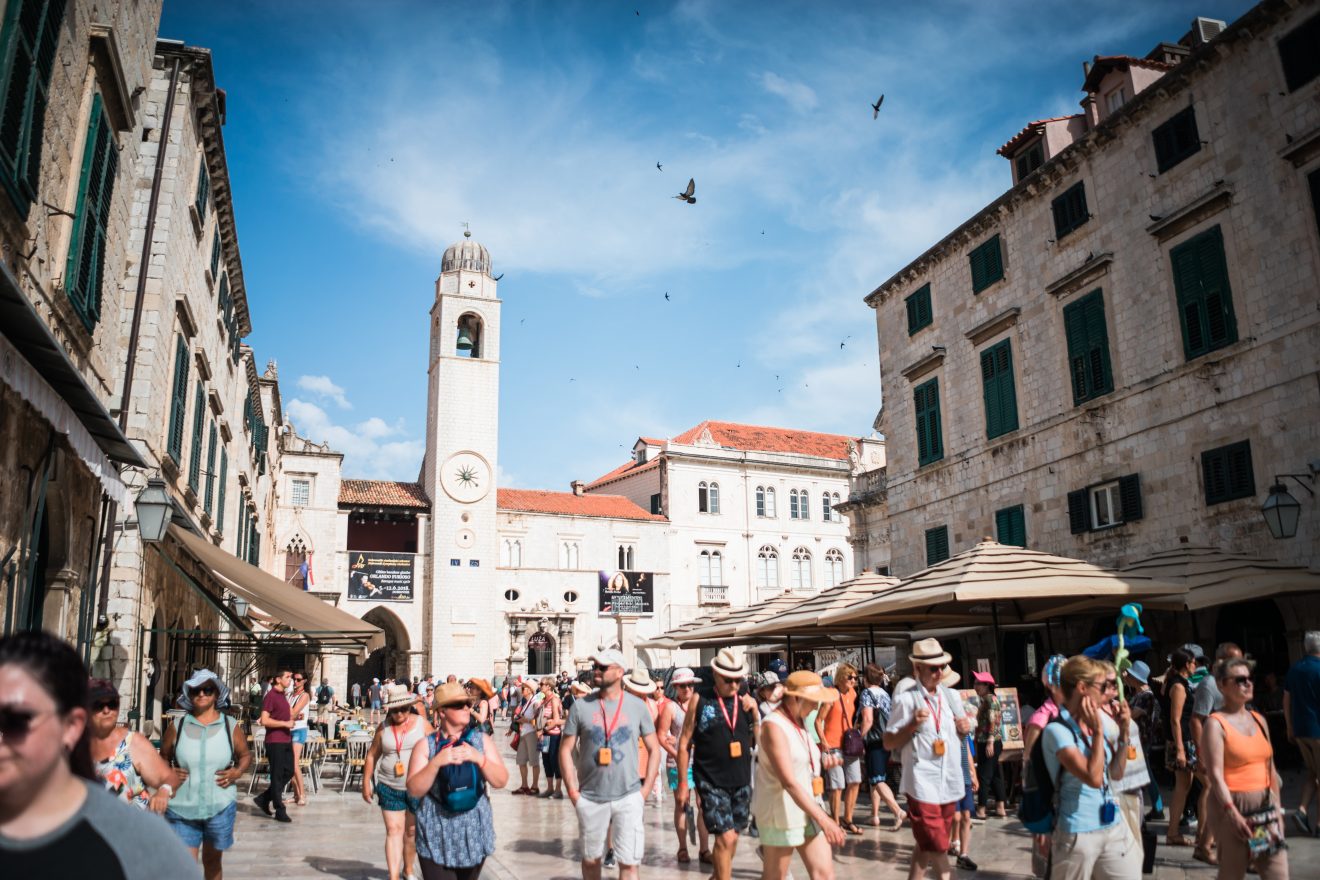 Photo by Jonathan Chng on Unsplash
Overtourism is a complex issue and each destination has its own, area-specific factors that determine the impact of travelers. However, there are three considerations that have led to an overall increase in visitation of popular destinations around the globe.
1. Cheaper Travel
Travel is much cheaper than it was 20 years ago. The rise of low-cost airlines and the growing prevalence of Airbnb have only aided in exacerbating the effects of overtourism. While it's great that travel has become more accessible, cheaper travel options have resulted in more tourists overall. Airbnb has also led to a rise in cheaper accommodations. Many of these are owned by foreigners – taking money out of the hands of locals and putting it into the hands of outsiders.
2. Cruise Ships
Around the world, ships are one of the main culprits of overtourism. These mega-boats bring in thousands of tourists per day, who usually explore central areas for a few hours before hopping back on to venture to the next stop. This massive influx of tourists puts extra strain on an area's infrastructure without contributing much economic benefit, since these tourists do not typically stay overnight.
3. Social Media
Social media can be a great resource for wanderlust but you might want to think twice before buying a ticket to that beach posted by your favorite travel blogger. Social media has created new online channels for people to learn about global destinations, which has led to major increases in visitation. With Instagram features like geotagging, social media users are able to find remote destinations on the map with the click of a button, leading to less informed travel decisions and greater visitation to places that can't always manage the impact.
How Can We Reduce Overtourism?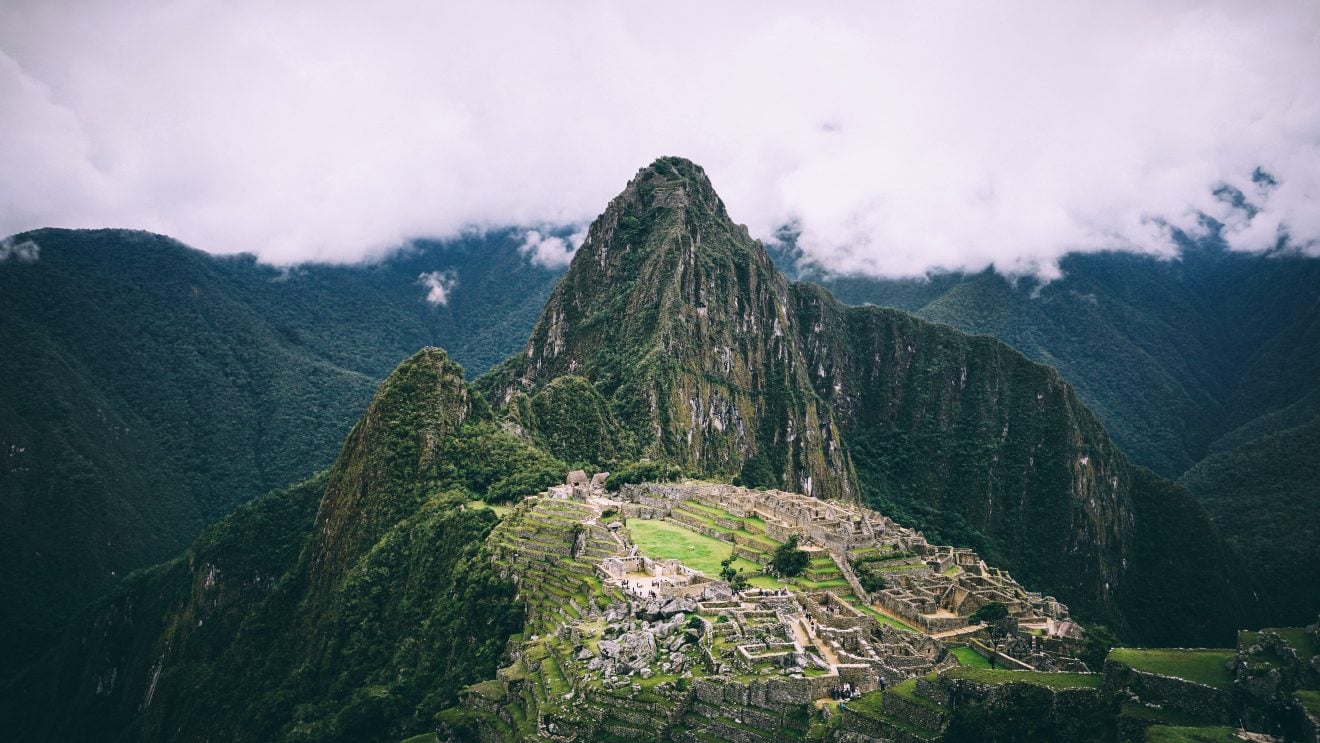 Photo by Giacomo Buzzao on Unsplash
Don't cancel your trip just yet! Fortunately, there are ways to travel while limiting or eliminating your contribution to overtourism. Check out our tips below for ways you can travel more responsibly.
1. Extend Your Stay
Slow travel is a win, win. Not only does a longer stay tend to improve overall traveler experience, it also helps support local economies. When we extend our time in any one location, we create more opportunities to explore a place beyond its hotspots and to have meaningful interactions with the local people. We also consequently spend more money on things like lodging, food, and transportation, which can help support the economy and livelihood of the residents.
2. Travel to Popular Destinations During Shoulder Seasons
Want to travel without the crowds? Try traveling during shoulder and off-seasons. These seasons occur outside of a destination's peak season, making them less busy. For example, shoulder season in Patagonia is  from late-March to April, while shoulder season in Iceland is October and November. 
Traveling during these time periods allows you to soak in the local culture without the big crowds. Plus, the shoulder seasons tend to be cheaper, which means you'll have more money on hand to spend on experiences. Year-round visitation also gives local businesses and residents more stability, so they're not relying on summer income for the entire year. 
Just be aware that shoulder seasons can bring harsh weather, such as cooler temperatures and heavy rainfall, so be sure to travel with any gear and equipment needed for inclement weather. These seasons vary depending on where you're traveling, so do a little research before you book.
3. Consider Small Group Travel
Small group travel offers the chance to travel to less-traveled destinations and create lasting bonds with fellow travelers, guides, and locals. Group sizes are never more than 20 people, which improves guest experience and reduces impact on local people and environments. If you want to travel to iconic destinations like the Inca Trail and Everest Base Camp, it is especially important to travel with a reputable company. Explore our site to discover our small group trekking adventures and to learn more about the benefits of small group travel.
4. Respect and Support Locals
One consistent drawback of overtourism is that it puts undue strain on the people who call the destination home. One way to mitigate these impacts is to show locals the respect and support they deserve. Before your trip, read up on cultural customs, laws, and history. During your trip, support locally owned stores, restaurants, and hotels. It might seem trivial, but learning about cultural norms on things like tipping, appropriate dress, and physical touch can go a long way to show respect to residents (and other travelers!) during your trip.
5. Visit Certified Sustainable Destinations
One of the most direct ways you can mitigate overtourism is to simply avoid popular destinations. Go off the beaten path, venture to the countryside, and explore neighborhoods outside the city center. As these destinations are less catered to tourists, you'll likely find more authentic cultural experiences there, anyway. Next time you travel, swap the overrun travel hub with a sustainable alternative. The Global Sustainable Tourism Council has a growing list of Certified Sustainable Destinations, like Jackson Hole, WY and Kaikoura, New Zealand. Check out one of these amazing destinations and help do your part to limit overtourism.
6. Go Guided
When you join a guided hiking trip, you're committing yourself to learn more about your destination than you get when you travel solo. As you hike through the old-growth forest in Olympic National Park or into the rice fields in Vietnam, your guide will help you see the place with new eyes. A good guiding company can also educate you on local etiquette and practices. Going guided is beneficial in cities, too! City tours are a fantastic way to learn more about the history and culture of a region. We've outlined how to choose a reputable guiding company, so you can know what to look for as you're planning your next adventure.
Travel has the power to transform our lives for the better, but this doesn't need to be at the expense of the local ecosystems and livelihoods of the residents. As travelers, we have the opportunity with every trip to travel compassionately and to do what we can to limit overtourism. Implementing one or more of the tips we've outlined here will help ensure that your next adventure will not only enhance your life, but that it will also protect fragile environments, economies, and cultural landmarks for years to come.