Why Small Group Travel?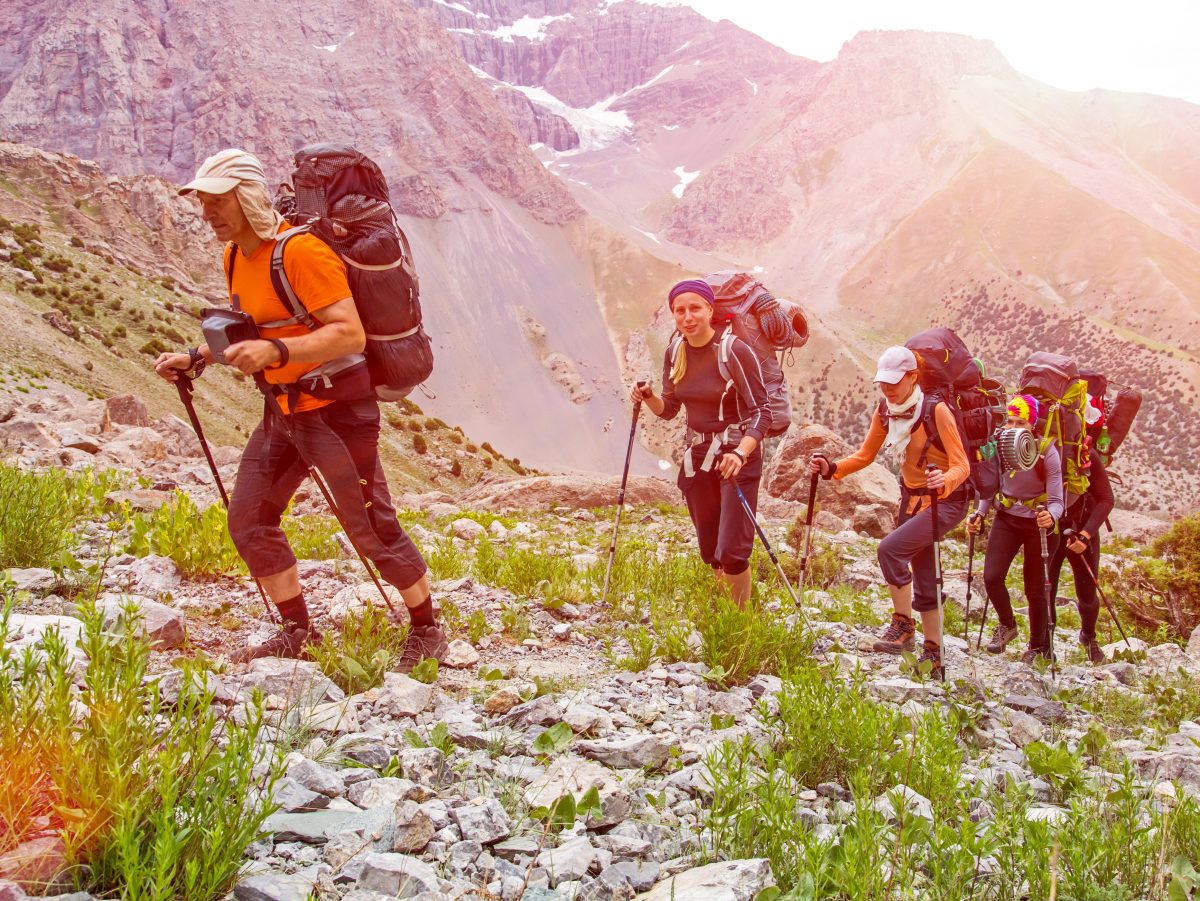 Group travel offers the chance to explore new corners of the world and achieve deep connections with other travelers, cultures, and landscapes. While countless adventure travel companies offer trips to destinations around the globe, not all group trips are created equally. 
Many group travel companies prioritize profit over all else, signing up as many people as possible. Often, you'll see travel groups of nearly 50 people! 
Small group travel companies, on the other hand, limit group size to no more than 15-20 people. Not only are these small group excursions better for the environment, but guests will also feel more like travelers than tourists. When you travel as part of a small group tour, you will reap the rewards of a tight-knit group through opportunities for trip personalization.
As global borders start to reopen and the world reawakens to travel, it's as important as ever to be considerate of the places we visit. During these uncertain times, small group travel is the perfect way to explore a new country or the state next door. These six benefits of small group travel address travel concerns from sustainability to personal experience. Hopefully the info we've laid out here will help you plan your next adventure!
Explore Your World with Award Winning Guides
1. You'll Cut Down On Your Environmental Impact
A smaller environmental footprint is one of the major benefits of small group travel. By organizing trips with fewer people, travel companies can better manage and mitigate environmental impact (as there aren't as many people to plan and account for.)
With small group tours, companies often use fewer and smaller vehicles, opt for human-powered activities (like hiking, biking, skiing), and choose more eco-friendly stays (campsites, huts, cabins). These collective actions result in fewer emissions than with large tour groups. Capping group sizes at 15 people also reduces the damage to flora and fauna that can come from large throngs of people traveling through one place at the same time. 
Wildland Trekking is committed to reducing, eliminating and offsetting the environmental impact from our trips. With human-powered trips in destinations across America and around the globe, we believe in protecting the places where we travel.If you want more information, check out our sustainability initiatives and conservation efforts. 
2. You'll Prevent Overtourism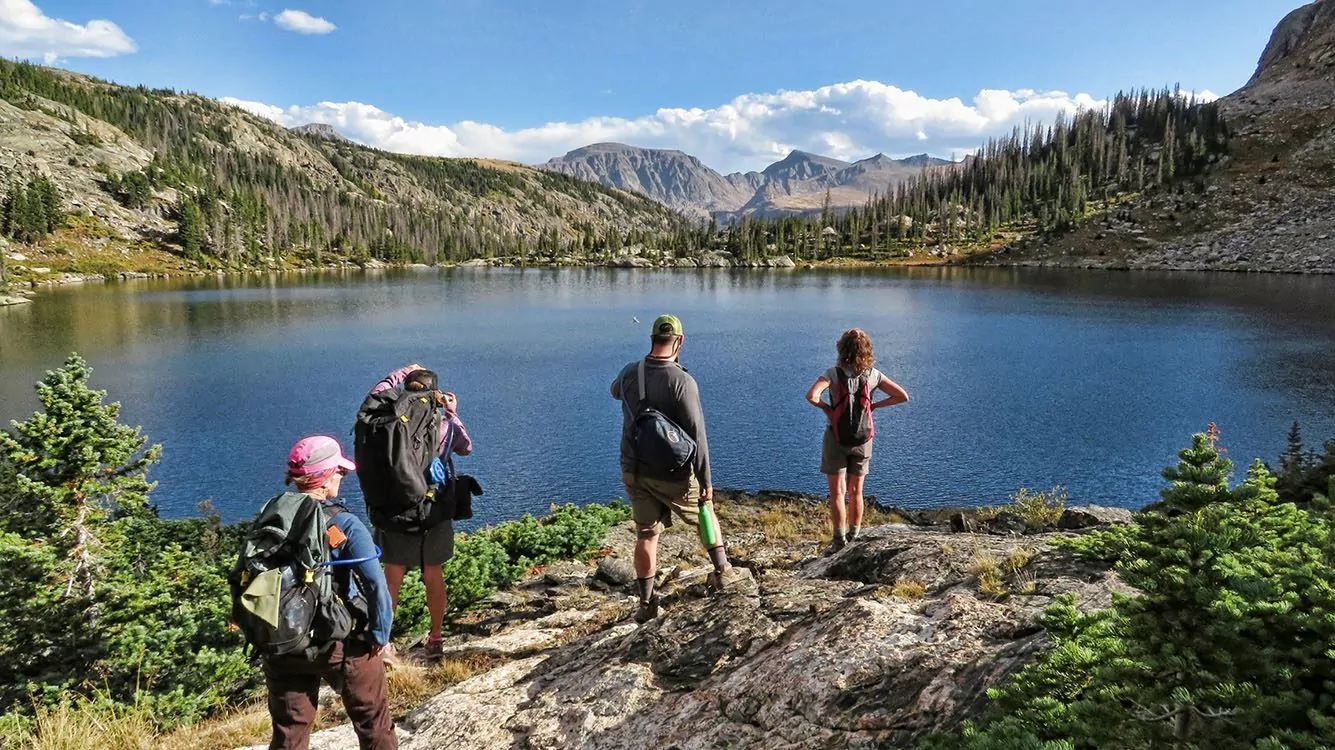 Love to travel but not a fan of crowds? One of the major benefits of small group travel is that you'll often travel to lesser-visited destinations. This helps prevent overtourism, the overwhelming influx of tourists to a place that cannot support the high visitation numbers. This travel phenomenon puts excessive stress on local environments, businesses, and communities. 
Many cities, historic sites, and natural wonders have suffered the harmful effects of overtourism in recent years. Iconic destinations like Machu Picchu and the Taj Mahal now have capacity restrictions and time limit measures to mitigate these problems.
Larger tour companies contribute to overtourism by allowing dozens of visitors into a destination at one time. Often, communities struggle to manage this temporary rapid growth. Alternatively, small group travel keeps numbers down, while still bringing crucial tourism dollars to the local economies. Traveling in a small group increases accessibility to outdoor spaces, museums, and cultural landmarks while limiting the impact on popular destinations.
3. You'll Experience More Nature
Have you dreamed of seeing the northern lights or reaching the top of Kilimanjaro? Then a small group adventure might just be for you! With small group tours, travelers can venture off the beaten path to more remote destinations. Fewer people also means fewer disturbances, allowing you and your crew to experience nature in solitude.
Without all of the hassle that comes with traveling in large groups — like jammed tour buses that move at glacial speeds and hour-long bathroom breaks — small travel groups can move along at their own pace, so you get more time to enjoy your surroundings.
Wildland Trekking offers trips to some bucket-list destinations like Iceland, Patagonia, Tanzania, and Yosemite. By keeping groups small (no greater than 15) we ensure that you get to spend more time exploring your destination and less time worrying about finding a seat on the bus.
wilderness experiences with wildland trekking
4. You'll Have the Chance for Greater Personalization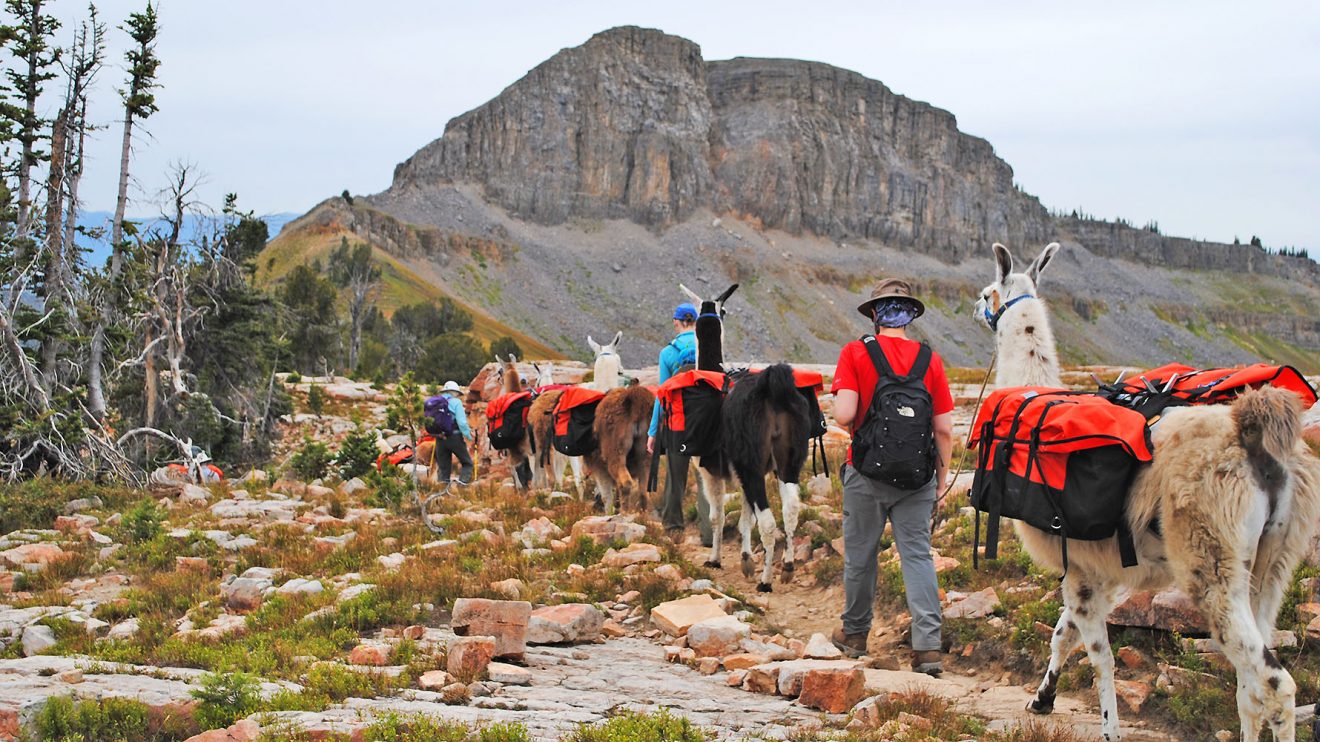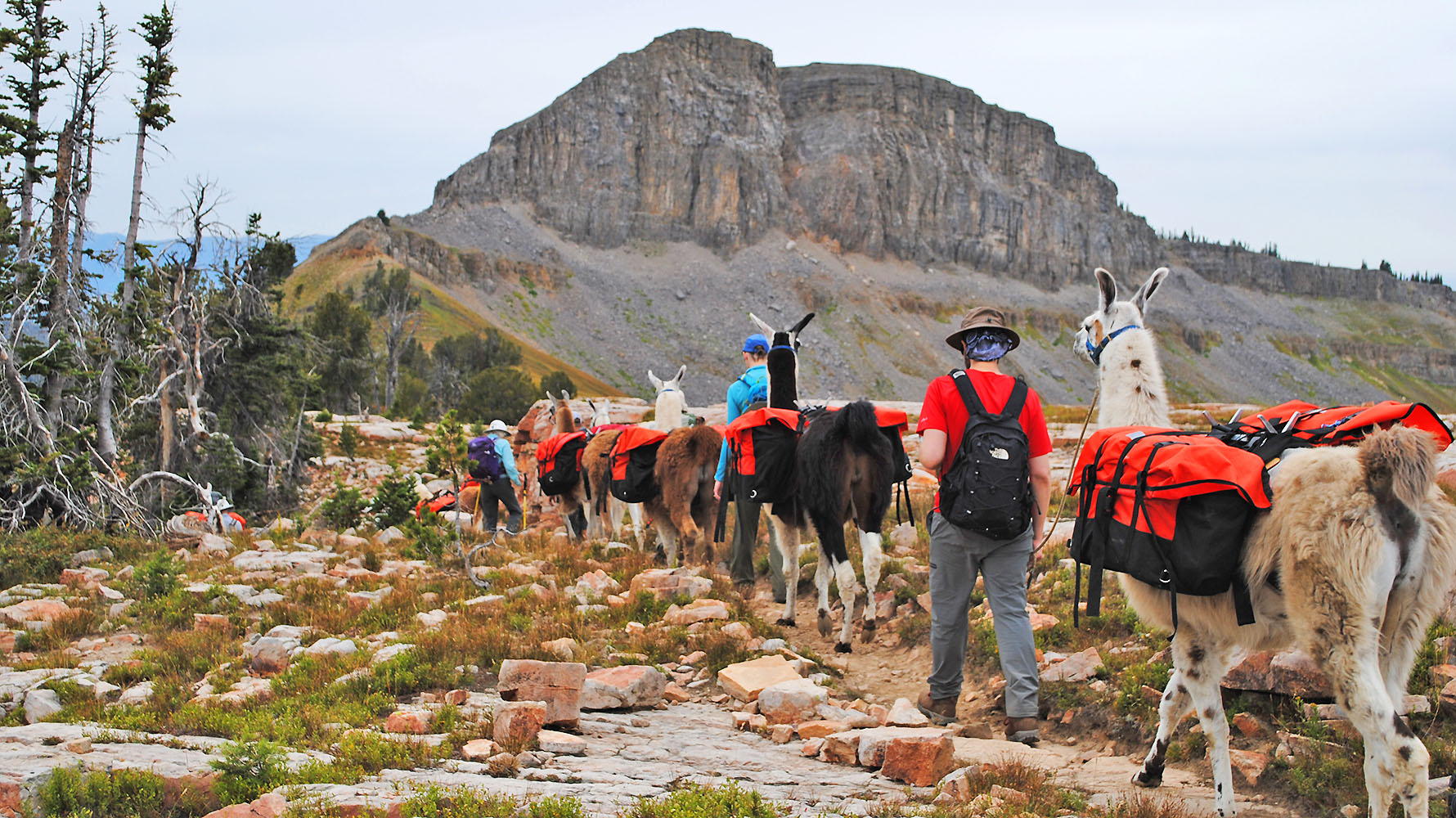 If you travel on a large tour bus, don't expect to personalize your trip.  Trips created for large groups are designed to accommodate general needs while neglecting the finer lines and details. Small group travel, on the other hand, is structured with fewer people in mind, so guides can better personalize trips and tailor them to fit the group's travel goals.
Wildland Trekking offers specialized trips for various needs and interests including family-friendly hiking and backpacking excursions, women's adventure trips, and private group tours.
5. You Can Connect with Fellow Travelers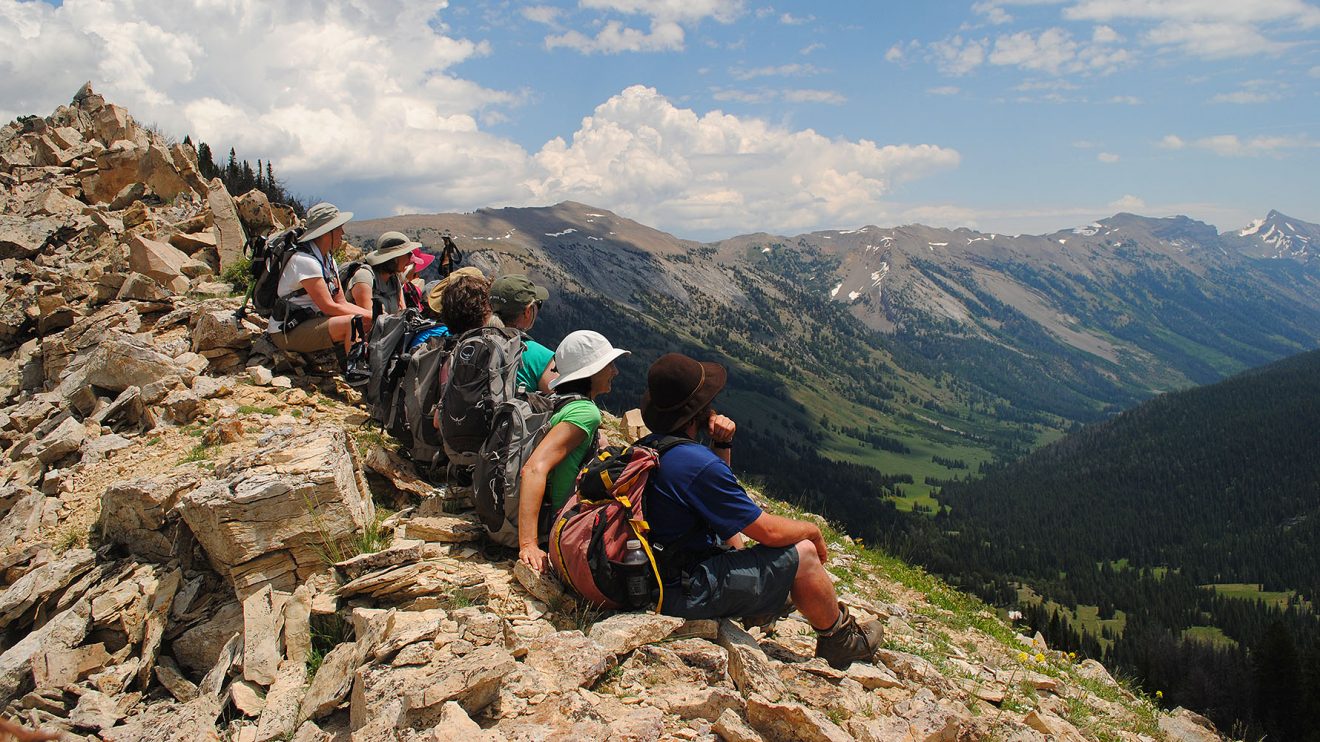 Traveling gets us out of our comfort zone, so it is the ideal time to create new bonds and friendships. On trips with larger groups it can be easy to get lost in the crowd, but smaller groups pave the way for tight-knit bonds to form amongst fellow travelers and guides. Through shared experiences, like reaching the summit of a mountain or enjoying a meal by the fire, travelers are given the chance to connect over accomplishments or rich conversations.
No matter whether you're joining solo or traveling with a friend, Wildland's small group trekking trips create the opportunity to form new connections that will last long after you all pack up and head home.
6. You Get Better Quality Control
Small group travel results in high-quality trips with excellent guest satisfaction due to the level of personalization and attention to detail. Guides and tour companies work hard to perfect their itineraries, gear, meals beforehand, so they can facilitate group experiences during your vacation. On the other hand, with large tour companies, it's not uncommon for guests to slip through the cracks while guides are busy attending to other travelers.
For Wildland Trekking, quality is a top priority. Wildland Trekking guides are the best in the industry and guests are provided with top gear from reputable brands. Wildland Trekking's customer service is also second to none; we have Adventure Consultants available for round-the-clock assistance. When you sit down for a delicious, hot meal after a long, hard trek through the mountains, you'll be happy you picked a small group tour company that puts their guests first.
Small Group Travel with Wildland Trekking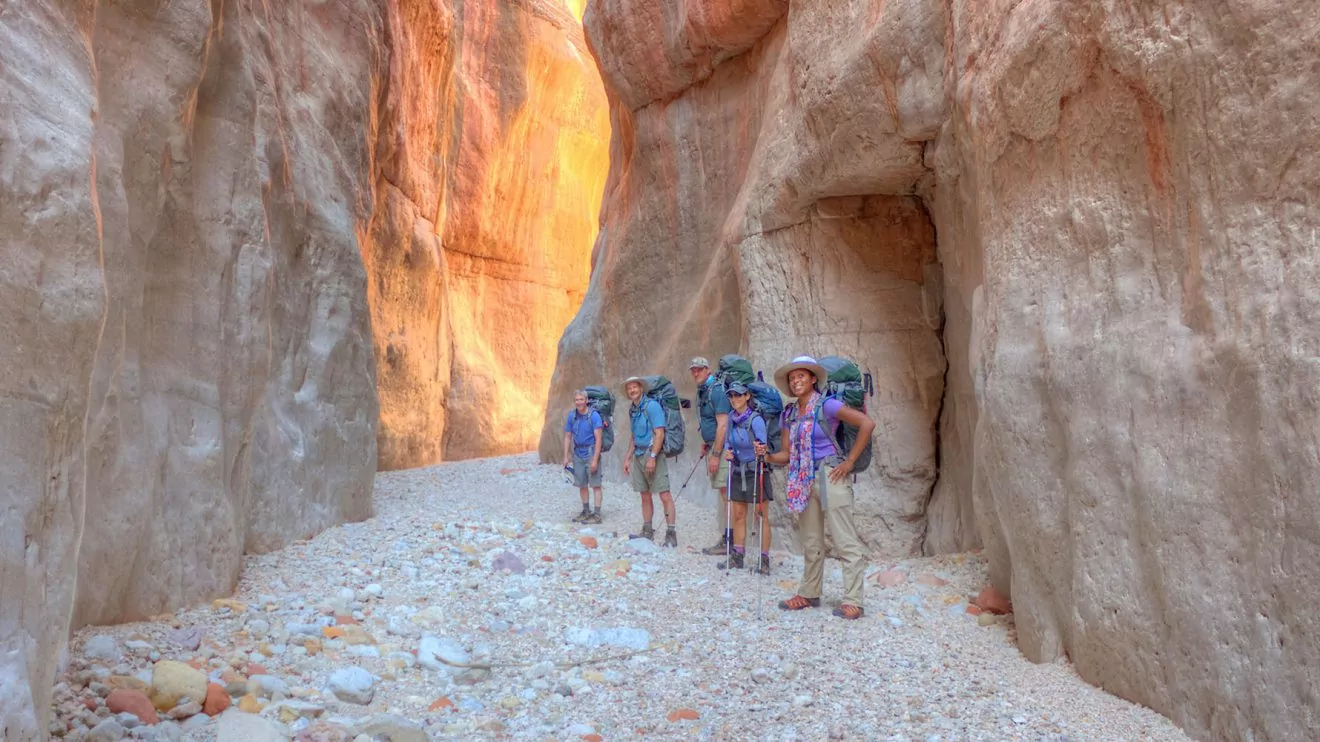 Wildland Trekking offers year-round small group hiking and trekking adventures designed to take you to world-class destinations without the stress. Our trips never exceed more than 12 guests so we have the flexibility to work with your goals. In fact, most trips typically have around 5-10 people!
Specializing in adventure trips to both well-traveled and remote destinations, Wildland Trekking prioritizes personal experience and sustainability. We run a variety of human-powered trips, including guided backpacking trips, hiking tours, hike and paddle adventures, llama treks, and ski/snowshoe tours. These incredible excursions give travelers the chance to explore new destinations and form lifelong bonds with a reputable and responsible outdoor company.
Ready to try out small group travel? Join us on one of our trips to experience the magic of small group travel firsthand.