23 Best Gifts for Hikers and Backpackers: 2021 Holiday Gift Guide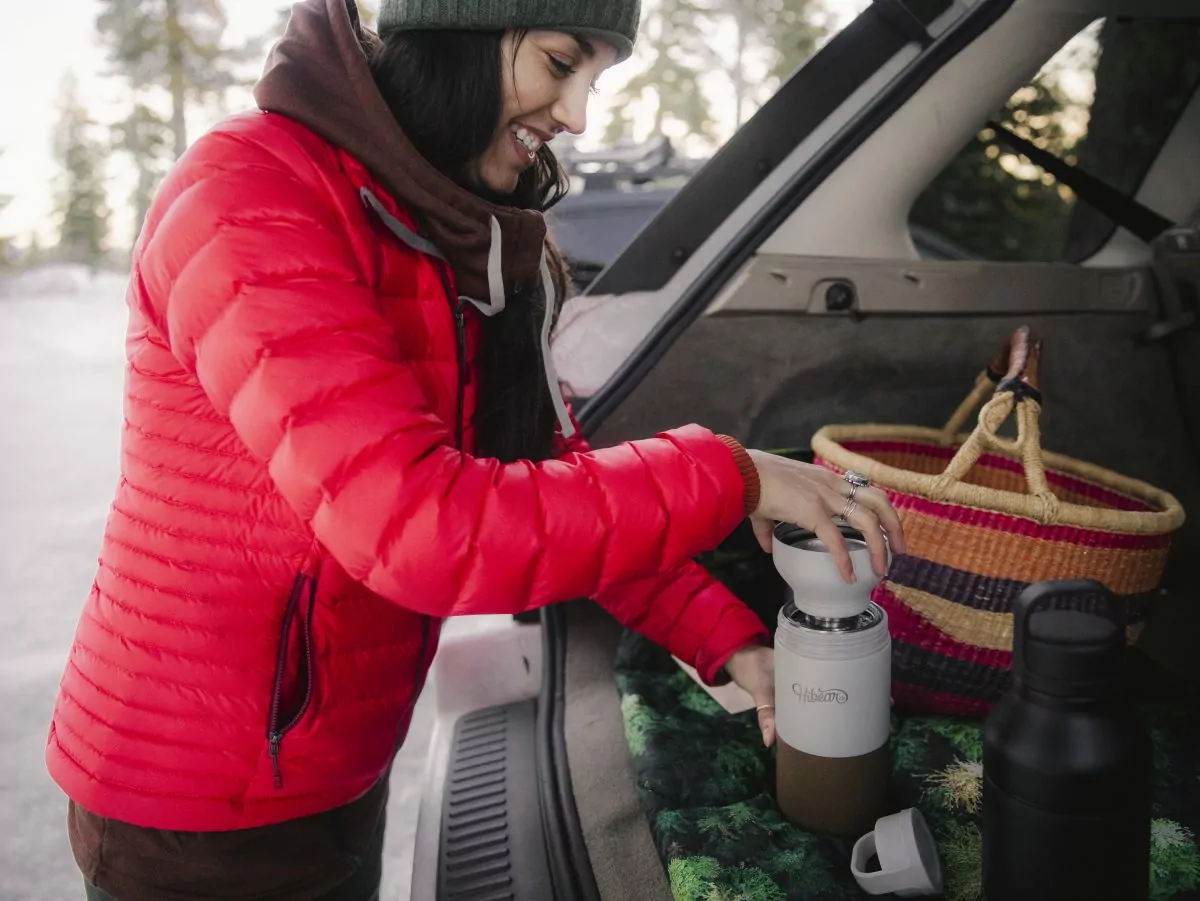 Photo Courtesy of HiBear
The holidays are a great time to stock up on outdoor gear that you've been missing on your adventures. That's why we've compiled an outdoor gift guide for the best gift ideas for hikers and backpackers this holiday season. Introducing: our hiking gift guide for 2021!
Whether you want to focus on eco-friendly products, gear up for your next adventure, or buy your friend a gift that will make camp life just that much more fun, we've got you covered. Use this list as inspiration for your holiday shopping or send it to your family so they can get ideas that you'll love. Or, if you're browsing the web for gifts ideas for hikers, gifts for backpackers, or gifts for campers on your list, you're sure to find some goods in the list below.
*Disclosure: Some of the links below are affiliate links. At no cost to you, we earn a commission on any products purchased through these links. Any proceeds go to supporting our blog and operations. These affiliate links do not influence the products that we include in our gear round-ups. We only recommend products that we 100% support and that our guides use in the field. 
Stay Warm and Dry in the Backcountry
Jack Wolfskin JWP Atmos Jacket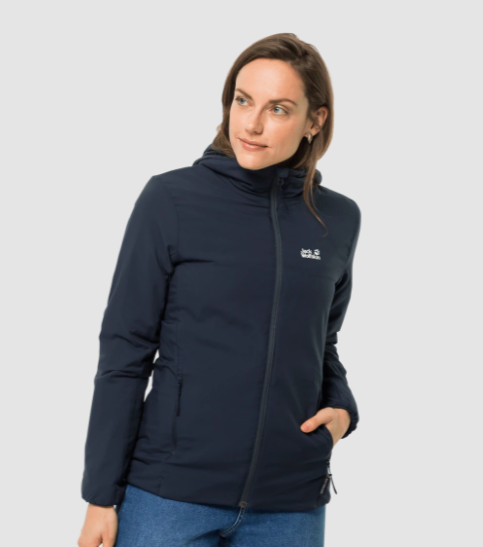 MSRP: $199
The Jack Wolfskin JWP Atmos Jacket is the perfect mid-weight layer for all your outdoor adventures. More versatile than a puffy and cozier than a base layer, this softshell jacket is a well-rounded addition to your cold-weather wardrobe.
Whether you're running in the crisp winter air, belaying your partner at the crag, or hanging around a campfire, this jacket can do it all. It's breathable, wind-resistant, and water-repellant. Plus, it's ultra-lightweight and packable, so it's perfect to bring on your next backpacking trip.
This jacket comes in both men's and women's, so it's the perfect gift for hikers on your list. Plus, they'll be on sale for all of November!
Note: This jacket runs a little big, so size down or know that it will be on the roomier side!
Ibex Journey Long Sleeve Crew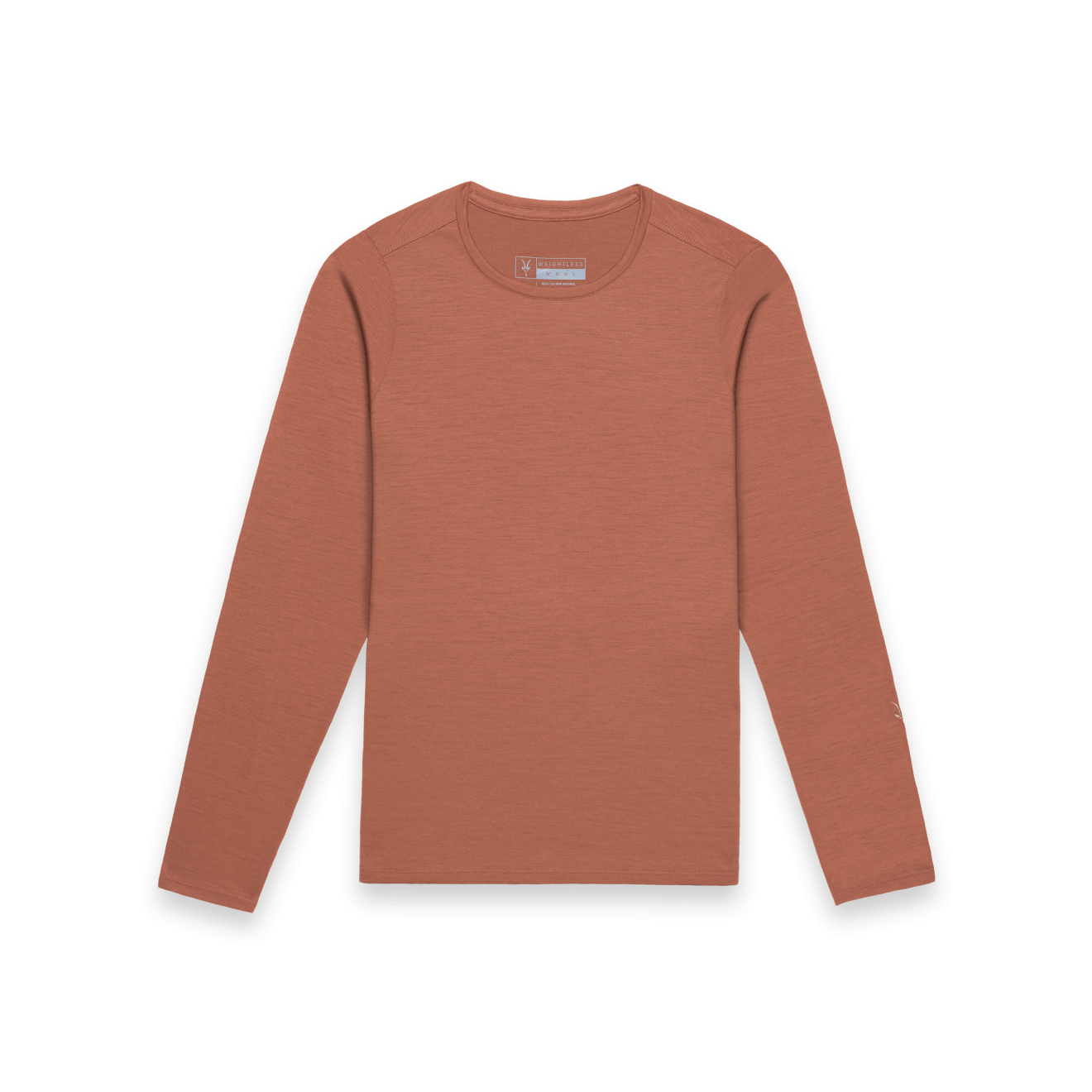 MSRP: $98
If you've ever been on a backpacking trip, you know the value of high-quality base layers. And this Ibex Journey Long Sleeve Crew shirt fits the bill — and more. While this layer is moisture-wicking, odor-resistant, and breathable (all essentials for a great base layer!), it's also comfy and fashionable enough for everyday wear. I wear this on trail runs, bike rides, climbs, and to my favorite coffee shop — I love it that much.
Plus, the color selection is on point. Choose from colors like terracotta, soft moss, or evergreen. Or, keep it sleek with black.
The Journey Long Sleeve Crew comes in both women's and men's versions.
REI Trailsmith Pullover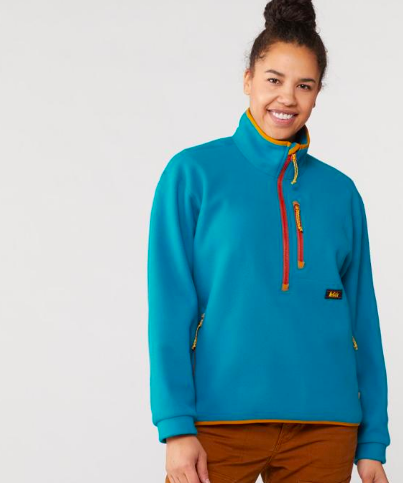 MSRP: $79.95
The 90s is back! This retro fleece is a blast from the past, in homage to REI's 1992 catalog. This ultra-cozy layer comes in an array of eye-catching colorways, with fun pops on the zipper and edging details. But if you're not a fan of bright colors, keep it neutral in black or nutmeg. This pullover is guaranteed to draw looks no matter what color you rock — everyone will stop and ask you about the jacket when they recognize REI's classic old logo.
Unlike its retro counterpart, this fleece is made of 80% postconsumer recycled content, so you can feel good about buying and wearing it.
Note: This fleece runs big, so you may want to size down!
JANJI Transit Pants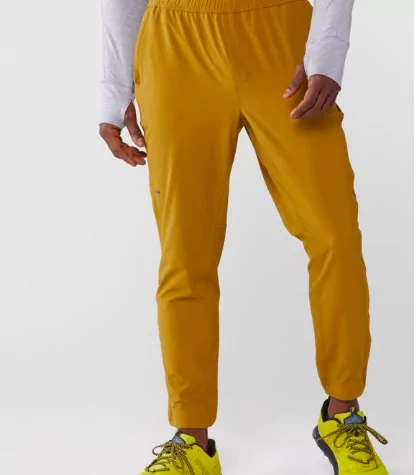 MSRP: $88
Whether you're hiking or running, these sleek pants from Janji will move with you every step of the way. They're ideal for all seasons — the water repellent finish keeps you dry through the winter, while the fast-drying breathable Transit Tech fabric keeps you cool in the summer.
These pants are stylish enough for everyday wear, so you can get your miles in before meeting your friends at the brewery. Plus, we love them because they're made from recycled polyester for a reduced environmental impact.
Radish Apron Top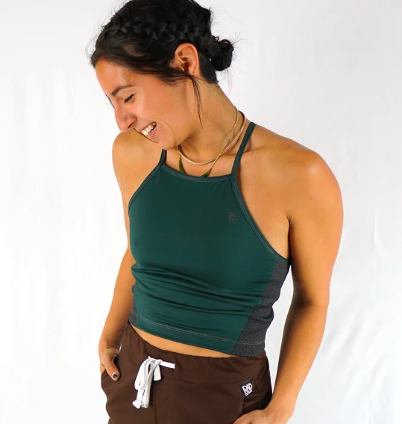 MSRP: $65
The holidays are a great time to support small businesses, and everyone needs a good tank top — even in winter, right? Radish has crafted the perfect top for all activities, so it's in year-round rotation in my wardrobe.
The snug fit helps you stay secure throughout your day, and the stretchy material provides comfort no matter how much you're moving. Plus, the high-rise front panel provides more sun coverage than other tanks. This is an ideal gift for any hiker, backpacker, climber, or fitness enthusiast on your holiday shopping list.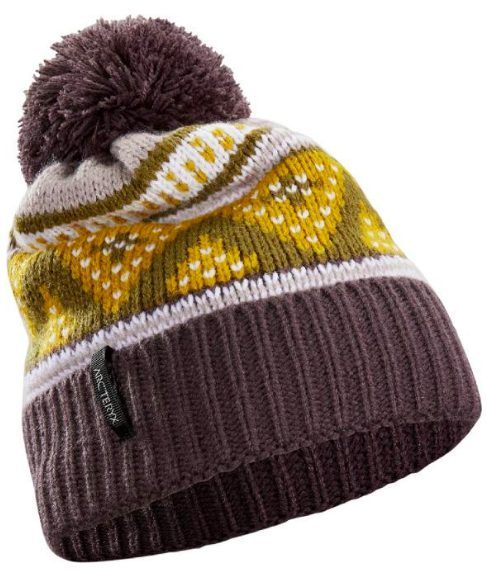 Arc'Teryx Fernie Toque
MSRP: $35
This British-Columbia-inspired beanie is the perfect accessory for your next ski holiday or backyard hike. With the durability that you can expect from Arc'teryx, this toque will keep you warm all winter long.
This is the perfect gift idea for skiers or any mountain-town-loving adventurer. It's also a great option for those with sensitive skin. This beanie is knit up with acrylic yarn so it is thick, soft, and oh-so-squishy.
Vim & Vigr Merino Wool Compression Socks
MSRP: $38
Do you find your legs aching after a long hike or backpacking trip? For hikers who are on their feet all day, compression socks can be a godsend. And these socks from Vim & Vigr offer moderate compression for all-day wear.
Designed in Missoula, MT, these socks come in fun patterns to spruce up your hiking attire. While they also come in cotton and nylon, we recommend merino wool for moisture-wicking, fast-drying action on the trail.
Gear Up for the Trail
Lander Kiva Headlamp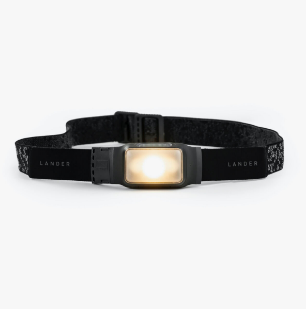 MSRP: $50
A headlamp is a crucial piece of hiking and backpacking gear. This LED headlamp from Lander is lightweight, waterproof, and sustainably made. Plus, it's rechargeable so you don't have to worry about packing the extra set of batteries. Just connect it to your power bank when you go to sleep. When the headlamp is set to low, it lasts 40 hours — plenty of light for your next backpacking trip.
We love this headlamp for its sleek, low-profile design. Its size and weight makes it more packable than most other headlamps on the market.
Nathan Trailmix 12L Hydration Vest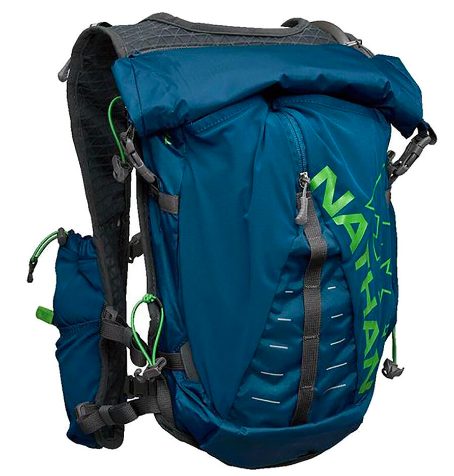 MSRP: $149
Okay, we know this isn't a gift list of runners. But since hydration vests have come into the gear scene, they've amassed a dedicated following from hikers and trail runners alike. This 12L vest is the ideal size for short day hikes or long trail runs. The lightweight design features plenty of pockets (which we hikers love) for optimal organization. The shoulder strap pockets are incredibly convenient to store a phone or snacks.
View at BackcountryView at REI
Kahtoola Leva Gaiter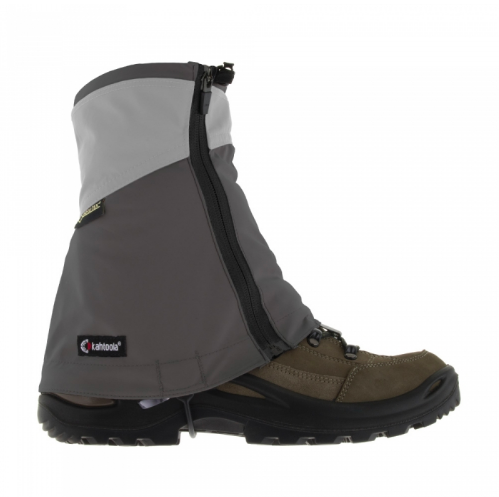 MSRP: $70
Kahtoola is our go-to for all things winter hiking — and that includes gaiters. These mid-height gaiters are perfect for keeping your feet dry without the bulk of traditional gaiters. Plus, these Gore-tex gaiters cut no corners. They're fully waterproof and lightweight.
Whether you're hiking in rain, snow, or ice, you can wear these gaiters over boots or trail runners for protection wherever you roam. You can also get these gaiters in a tall version or a more affordable, water-resistant alternative.
REI Kingdom 4 Car Camping Tent
MSRP: $499
REI strikes the perfect balance with their Kingdom 4 tent to create one of the best car camping tents on the market today — that's why it's the #1 car camping tent in our Wildland Gear Guide. The walls are almost perfectly vertical, resulting in a very roomy interior that's comfortable to share with your adventure buddies. REI also did a fantastic job updating the Kingdom to streamline setup, and once you've done it once or twice, you'll be able to set up this tent quickly (but we recommend practicing before you head out). A large vestibule also cements this tent's exalted status with plenty of gear storage space – although we wish REI had included a second vestibule for the back door.
Granite Gear Blaze 60 Backpacking Pack
MSRP: $269.95
Okay, this one is also on our Gear Guide — but why only trust us during the holidays when you could get year-round gear advice? Granite Gear has done a tremendous job handpicking all of the best features we like to see on a backpack and combining them into one excellent product, the Blaze 60. First off, the full-vertical zipper for easy access to the entire main compartment is fantastic for organizing your gear and getting at it quickly. The top lid/brain can also be converted into a chest pack to access more gear easily. Multiple compression straps, plushly padded load-lifting shoulder straps, and a comfortable hip belt all work together to make the Blaze 60 a very comfortable pack – even with heavier weights. Our only wishes are for a large exterior mesh stuff pocket and improved back ventilation. But altogether, the Granite Gear Blaze 60 is easily one of the best backpacking backpacks on the market today.
View at rei – MEN'SView at Rei – WOMEN'S
sea to summit sigma cook set 1.1
MSRP: $54.99
Sea to Summit makes amazing backpacking cookware that should on any backpacker's gift list. This Sigma Cook Set has everything you need to get started — a 1.2-liter pot, bowl, and mug. It's simple enough that it gives you plenty of options for backpacking cooking, but durable enough that you can use it as part of your car camping kitchen, too. While it's not the smallest or lightest, it's the most versatile option for most hikers and backpackers.
It also comes in a 2-person set for the backcountry chef or car camping aficionado on your list.
Take Traveling to the Next Level
Know someone who loves car camping and wants to take their travel to the next level? These unique gifts for hikers and gifts for campers will help you check some items off your holiday shopping list!
PAkt Coffee Kit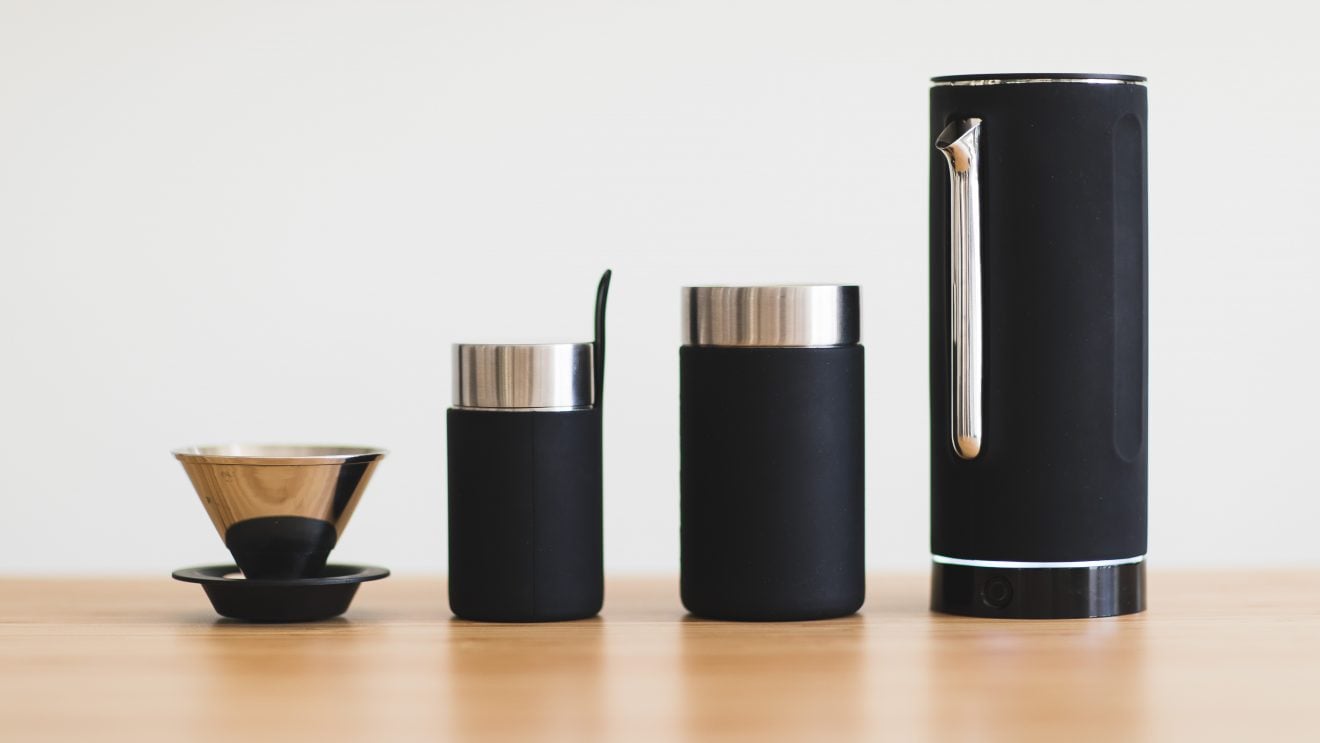 MSRP: $189
You know that person on your gift list that won't sacrifice their coffee for anything? Well, the Pakt Coffee Kit is the solution. This four-piece set allows to you have barista-quality coffee on the go. But it's a bit more complex than your standard camp coffee set — the electric kettle requires access to an outlet — so it's ideal for travelers who stay in lodges or your favorite van-lifer. It's airline-friendly and packable because of its nesting components. This portable pour-over kit is great on the go, but it's also perfect for people who want a quick coffee method at home!
orca Walker tote Cooler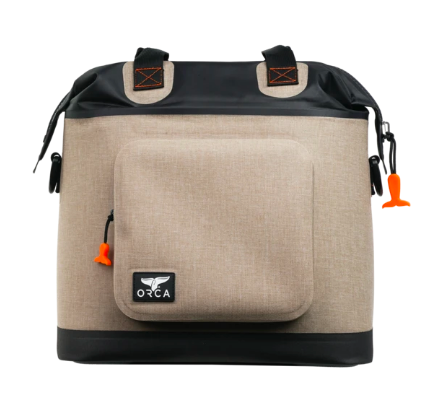 MSRP: $199
Whether you're loading up the van for a family beach day or hitting the climbing crag with your friends, the Orca Walker Tote will become your most prized possession. This rugged cooler may be sleek and small, but the inside is roomy. It holds up to 18 cans (with room for ice), and is even tall enough for a bottle of wine!
When you get your hands on this soft-sided cooler, you can feel its durability. The heavy-duty zipper is built to last, and the tough bottom material means you don't have to be delicate with it. Plus, the water-resistant front pocket serves as a dry bag for your personal belongings like your phone and keys. We know we'll be using this for years to come.
HiBear All-Day adventure Flask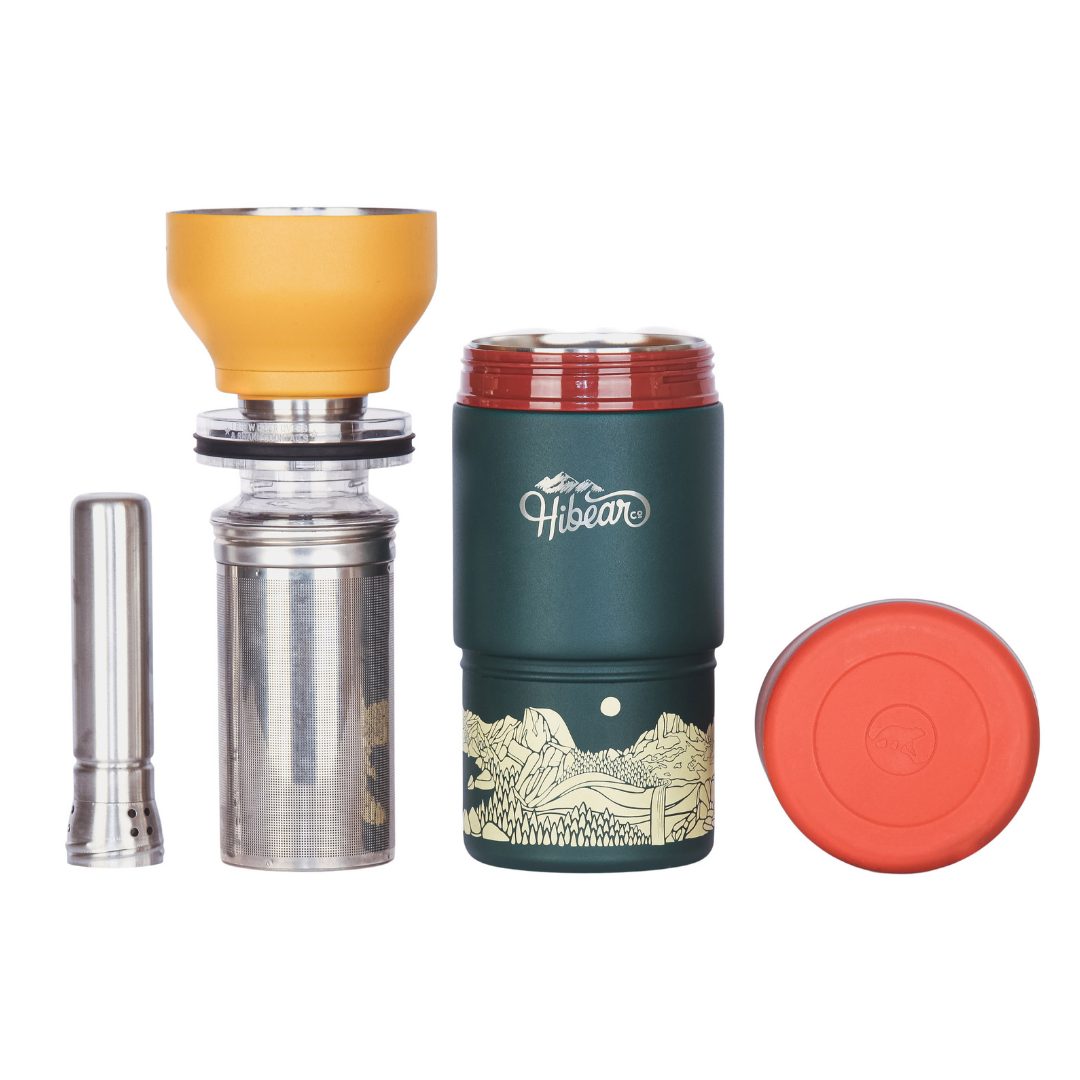 MSRP: $85
If you're a backpacker or camper, you know how important it is to keep your systems efficient. Having the proper gear makes life easier at camp or on the trail. And HiBear's All Day Flask will put all your other gear to the test — because it's a truly all-in-one drink system for your camp life.
Whether you're brewing coffee at camp, sipping tea on your ski tour, or whipping up cocktails around a fire, this flask will elevate your everyday experiences. But one of our favorite uses? We love mixing up fruits in the filter to create tasty infused water for the trail.
Selk'Bag wearable Sleeping Bag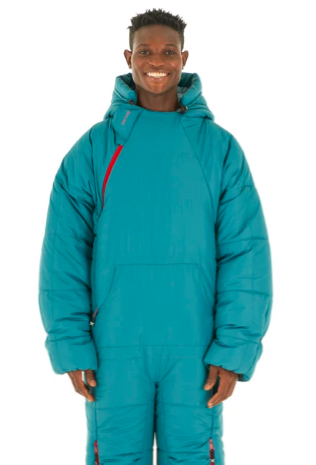 MSRP: $189
If you're truly looking to take your camping to the next level, do yourself a favor and invest in a Selk'bag. We've all tried to cozy up in our sleeping bag around the fire, but ended up struggling to hold the bag in place while it hangs down in the dirt. The Selk'bag is the answer. Their new 100% post-consumer recycled insulation wearable is the perfect gift for eco-conscious hikers and campers.
This cozy wearable sleeping bag allows you to move freely while surrounded by a cloud of Primaloft insulation. On cold camp nights, you won't want to take this thing off. And let's be real, you'll probably end up wearing it around the house this winter, too.
Oru inlet portable Kayak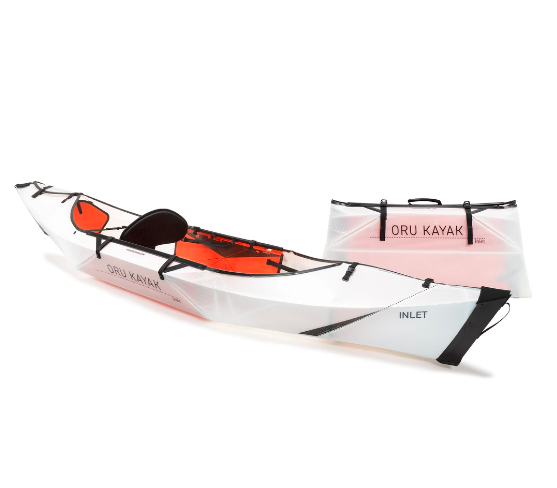 MSRP: $899
Give the gift of adventure to your favorite camper or roadtripper. The Oru Kayak is an origami-style, foldable kayak, so it's easy to throw in your car and unload for your next paddling adventure. It's designed for flat water, so you can take it out in your local waterways or carry it down the trail to paddle on a glacier-fed tarn (if it's permitted by the land agency).
And, unlike inflatable kayaks, you can bring your adventure pup along for the ride!
View at rei – single View at REI – tandem
Fuel Your Next Adventure
Gnarly Hydrate Electrolyte packets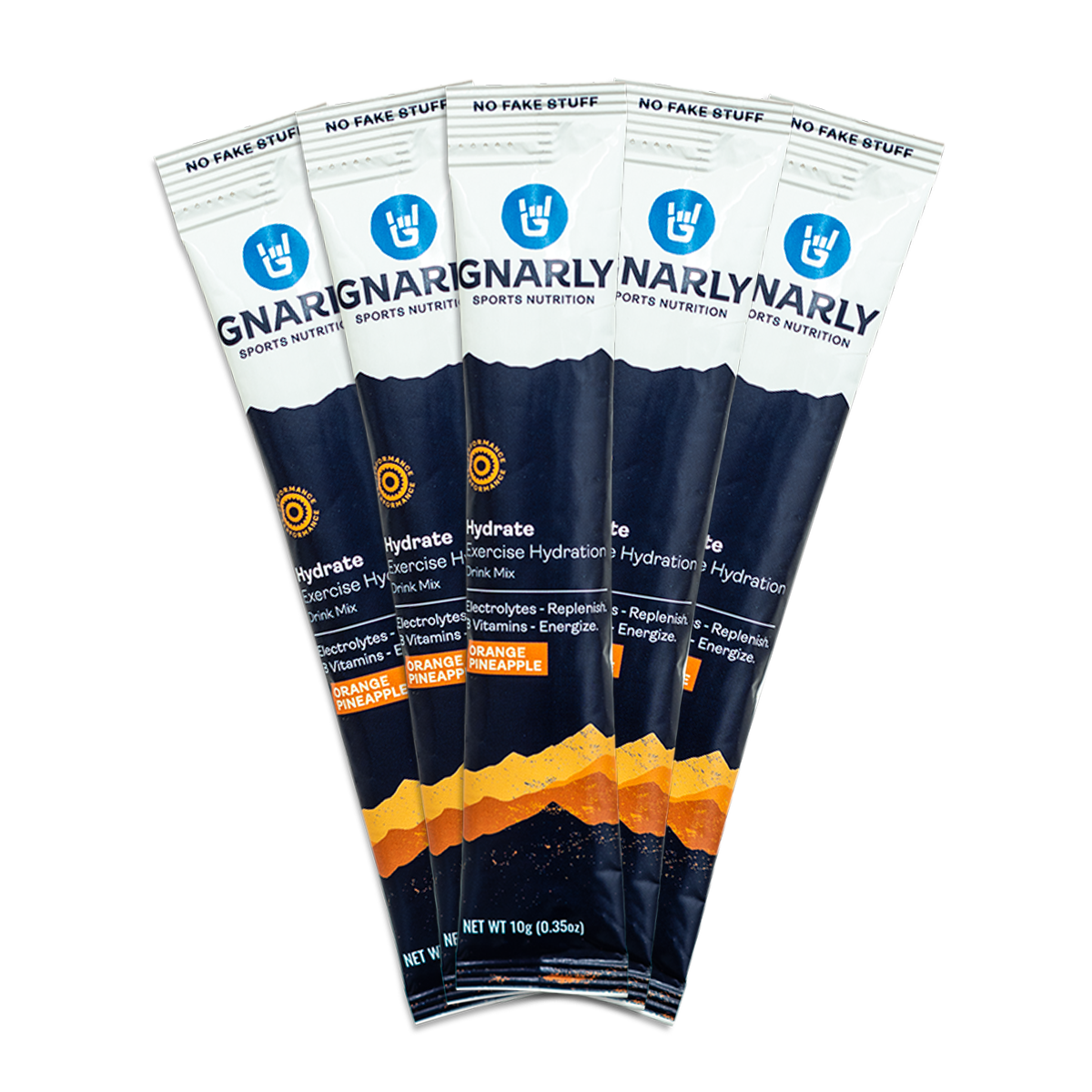 MSRP: $8 for 5 servings or $27.45 for 40 servings 
There are a lot of electrolyte products on the market, but Gnarly Hydrate is one of our favorites. Their powdered mix is packed with electrolytes and Vitamin B and is low in sugar.
Their single-serving travel packets are hefty enough that they provide all-day energy. But if you're looking for more bang for your buck, they also sell Hydrate in bulk in a 40 serving bag. They make other fantastic products like Fuel2O and a protein mix, so their Sample Box is a great stocking stuffer for the athlete on your gift list.
Fuel For Fire Pouches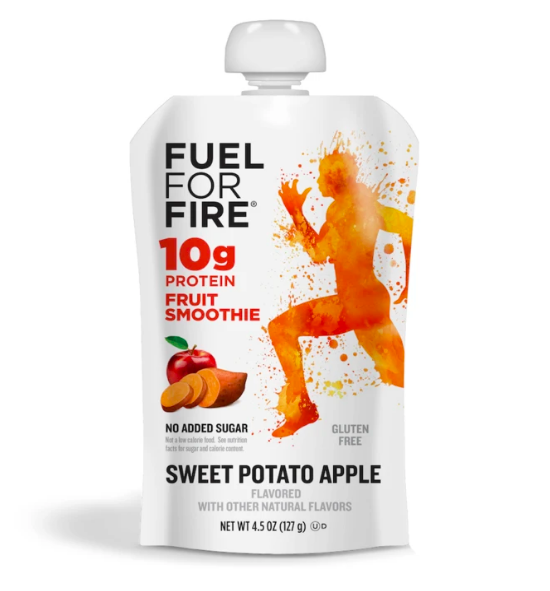 MSRP: $17.99 for a 6-pack
These portable fruit smoothies from Fuel For Fire are a great snack to bring on hiking and backpacking adventures. While many of these products don't have enough calories to be worth carrying, these pouches pack a punch with 100 calories and over 10 grams of protein each. My favorite? The Sweet Potato Apple Fruit Smoothie. It's dense, delicious, and tastes like the filling of a sweet potato pie.
LifePro Massage Gun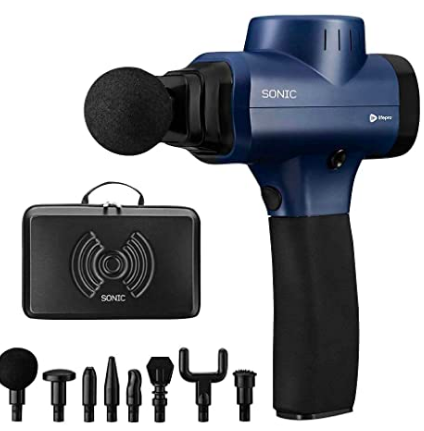 MSRP: $99
Okay, a massage gun isn't exactly fuel. But an essential part of fueling up your adventures is proper recovery. And the hikers, backpackers, and campers on your list — we've bet you've heard them complain about being sore. Massage guns are the solution! This at-home recovery tool is perfect for post-hike relaxation and everyday use.
With the LifePro Massage Gun, you'll rejuvenate your muscles so you can get out hiking again more quickly. Plus, the 3 – 6 hour run time means you can take it on the go and use it at camp.
gone rogue chicken Chips
MSRP: $9.98
It's hard to find hiking snacks that will be both nutritious and flavorful. Thankfully, Gone Rogue Chicken Chips are a gamechanger. With 17 grams of protein, they are perfect to replenish your body after a long adventure.  They also offer turkey bites, which are a great alternative to traditional beef jerky.
These meat snacks are the perfect stocking stuff for backpackers and campers and are sure to be a crowd-pleaser.