Explore Yosemite National Park With Wildland Trekking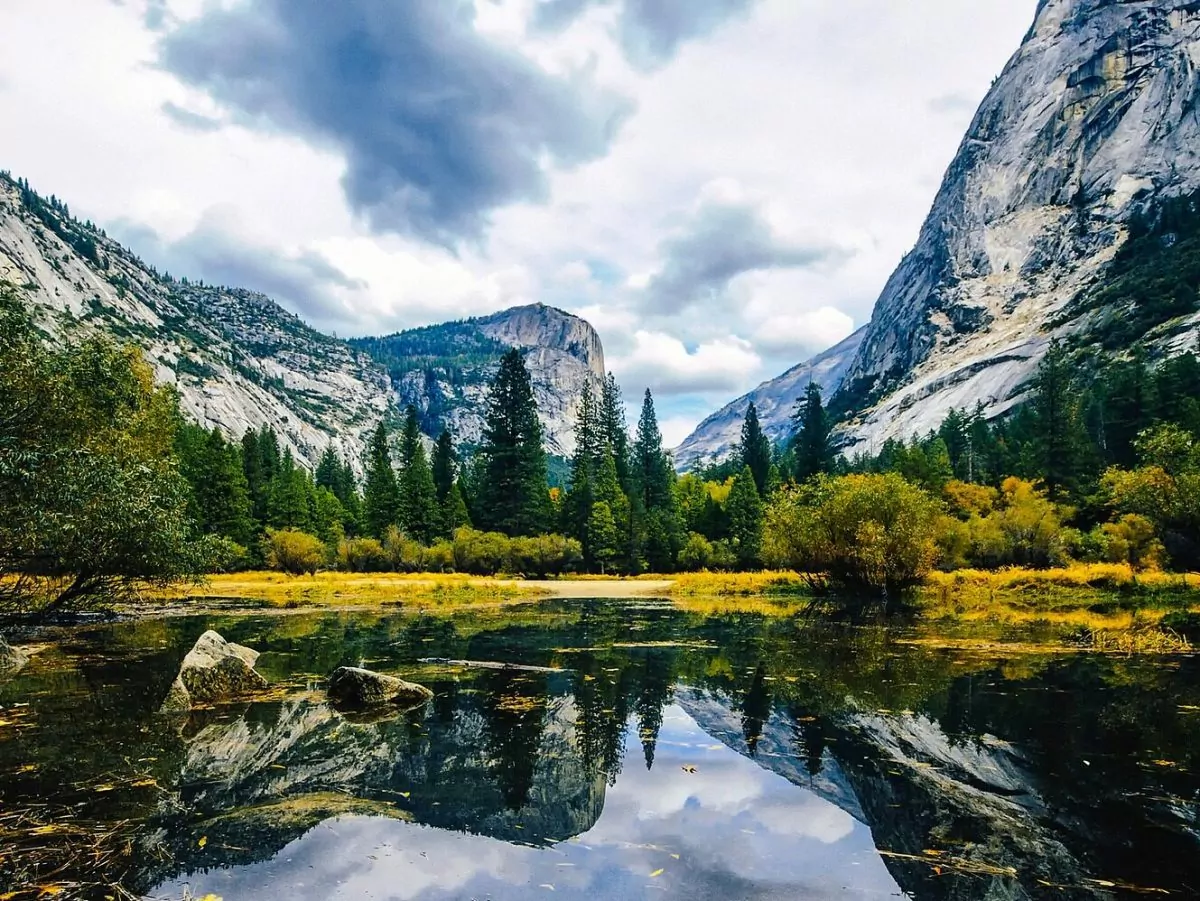 What To See And When To Go
Yosemite is jam-packed with phenomenal sights and trails. Let's take a look at the highlights along with important seasonal information, so you plan an unforgettable adventure.
Yosemite Highlights
When we think of Yosemite, many of us think of El Capitan. This impressive icon of the park is a famous granite cliff that looms over the Valley. It's most famous amongst rock climbers who flock to the area to take a crack at the perfect granite.
At a massive 2,425 feet, Yosemite Falls is the highest waterfall in North America. Believe us; it's well worth taking a look. The waterfall is at it's best in Spring as the snowmelt gushes over the cliff with unimaginable power.
It's hard to miss the spectacle of the Sentinel Dome and Half Dome that rise to 4,800 feet over the Valley. There are many more domes like this in the park, but none as famous as these two.
The Tuolumne Meadows and Dana Meadows are vast, sub-alpine meadows through which the Tuolumne River winds. Surrounded by majestic rock formations and mountains, you'll be captivated by this area's scenery year-round.
As you hike, you'll probably catch glimpses of the Clark Range and Cathedral Range along with the highest point of the national park, Mount Lyell, which reaches 13,100 feet. You can also check out the largest glacier in the park, Lyell Glacier. It's one of the few remaining glaciers in the Sierra Nevada.
You can't take a trip to Yosemite without visiting the ancient Sequoia Groves. There are three groves of age-old sequoia trees, which are among the largest and oldest in the world.
The Lesser-Knowns
We also recommend you visit Glacier Point and Badger Pass. Glacier Point overlooks Yosemite Valley, Half Dome, and much of the whole Sierra Nevada range. It's 30 miles from Yosemite Valley and takes about an hour by car. This vista is easily one of the best views in the entire park.
On the road to Glacier Point, you'll swing through Badger Pass. In winter, this is where you can reach Glacier Point by cross country skiing. It also offers excellent downhill skiing and snowshoeing opportunities.
Hetch Hetchy Valley is another lesser-known area, but it's akin to the little brother of Yosemite Valley. It's home to incredible scenery, but most importantly, it's the starting point for many of the less-traveled trails.
Let's not forget the fantastic biodiversity of this region. You can see all kinds of fauna here, including black bears, deer, bobcats, cougars, bighorn sheep, and foxes. The park is also home to 250 species of birds, several species of amphibians, and three kinds of reptiles that can only be found in the Sierra Nevada.
High Season:
June To August features beautifully warm weather and complete access to all that Yosemite National Park has to offer. Lower elevation temperatures typically hover within the 50 to 80 degrees Fahrenheit range, dipping down to the 30s at higher altitudes.
Tioga Pass should be open by mid-June, providing spectacular views of imposing granite mountains and beautiful meadows. Speaking of views, the famous Glacier Point is a very popular waypoint for those looking for obstructed pictures of half-dome, among other Yosemite icons.
Take note, however, that high season is marked by a massive surge in visitors to Yosemite. Expect roads and popular day hikes to be very busy along with congested in-park traffic. Crowds typically diminish as backpacking trips move further away from populated areas, but all visitors must expect to share the magnificent views with others.
Shoulder Season
April through May and September through October see a sharp drop in visitors to Yosemite but feature spectacular opportunities for adventure. Temperatures typically range from 30 to 60 degrees Fahrenheit and glistening snow patches can likely be seen on the mountain tops. Keep in mind that several high altitude roads and trails will likely be closed due to this snow, but there are still plenty of scenic opportunities at lower elevations.
Spring wildflower blooms are absolutely stunning and well worth the slightly cooler temperatures in May and early June. When Autumn rolls around, many visitors will retreat, but hiking and sightseeing opportunities still abound along with a somewhat higher chance of rain showers. But to avoid being shoulder to shoulder at every viewpoint, it may well be worth it!
Low Season
November to March mark winter season at Yosemite, along with the tourist low tide mark. The temperature drops significantly, and most areas of the park receive plenty of snow. Therefore, if you're looking to avoid crowds, this is the best time to come.
Due to snow and ice, many of the higher roads are closed from November to May or even June. However, you can still explore many of the higher trails on skis or snowshoes. Most of the lower trails remain open and snow-free all year round. What's more, Wildland offers an array of beautiful winter tours that allow you to take in the full winter splendor of the area, and avoid crowds at the same time!
Deeper Dive: More About When to Visit

Trip Dates

Our adventures run all-year-round at Yosemite National Park. However, the majority of our opportunities are scheduled from May to October to take advantage of warm and dry weather.

So, we recommend you visit our trip dates page, select your preferred month to visit Yosemite and review our trip offerings. Remember that many of our adventures book up well in advance. We therefore, highly recommend that you reserve your spot as soon as possible!

Climate Information

Yosemite National Park has an incredibly dynamic climate that varies as both season and elevation change.

The national park gets the majority of its wet and cold weather in winter from November to April. You can expect temperatures between 10 and 50 degrees Fahrenheit. Snow starts to settle at the higher points in November and can last through to July.

The other three seasons are significantly more dry, along with reasonably warm weather. Spring and Fall generally sit between 50 and 80 degrees while Summer can get a little hotter with 90-degree highs. However,  spectacular thunderstorms occasionally cool down the area with a light rain.

So what does this weather variation mean to you? In means that you must keep a close eye on the forecast before your adventure and pack to face down any inclement weather that might appear. Review Yosemite's average weather patterns along with a detailed forecast to make sure you're prepared for whatever the weather throws your way.
Trip Styles
Deeper Dive: Our Top Recommended Trips

High Sierra Loop: Our #1 Recommended Backpacking Trip

Want to go hiking adventurer-style through some of Yosemite's least-explored but very spectacular sites? We'll take you through narrow canyons, incredible alpine meadows, and past crystal clear mountain lakes. This tour is the best that the Yosemite high country has to offer. And it's all in four action-packed days.

You can expect to carry about 35 pounds-worth of gear for 3-9 miles a day over fairly stable trails. This trip also boasts a good level of solitude for a more personal connection with the wilderness.

Highlights:

Visit the historic Tuolumne Meadows
Experience the famous John Muir and Pacific Crest Trails
Visit the pristine Tuolumne River
Plenty of opportunity to see wildlife.

Learn more and book your High Sierra Loop Backpacking Adventure today.

Best Of Yosemite: Our #1 Recommended Inn-Based Tour

Come hiking with us for five days and spend the evenings relaxing in style at a cozy lodge with fantastic meals and splendid views.

This inn-based tour will take you to many of Yosemite's most loved sights and views over a series of day hikes. What's more, we provide all meals, lodging, transport, and an expert guide. You can leave all the fiddly bits to us. That way, you can focus on your hikes and take in Yosemite National Park in all its glory, from domes to epic waterfalls.

Highlights:

Comfortable lodging outside of the park
Experience Yosemite's beautiful high-country
See giant Sequoia Trees
Excellent blend of lodge and picnic food

Learn more and book your Best Of Yosemite Adventure today. 

Yosemite Autocamp Winter Tour: Our #1 Recommended Winter Adventure

Yosemite is one of the most popular national parks for a reason: It's breathtaking. However, if crowds aren't your thing and you're ready to brave colder weather, the Mariposa Snowshoe hike is one of our top picks for winter treks.

Running between December and February, this varied and diverse trip with unique lodging lets you soak in that winter wonderland in solitude and discover incredible sequoias in snowshoes and on hikes. We provide you with the high-quality gear you need plus a fantastic and knowledgeable guide.

You should have a reasonable level of fitness for this tour as you'll be hiking and snowshoeing daily with significant elevation gains and losses.

Highlights:

Enchanting winter solitude
Unique lodging
Waterfalls and views
Fun snow travel

Learn more and book your Yosemite Autocamp Winter Tour today
Need to Know
Our professional guides will take care of all the logistics during your trip. However, you'll still have to arrange your travels up to your trip rendezvous along with your post-trip itinerary.
Primary Departure Point For Yosemite
All of our tours depart from various locations within Yosemite National Park itself. While many of our hikes leave from Yosemite Valley in the parking lot of Curry Village – including all Yosemite backpacking trips –  your guide will be in contact well before your trip start date to confirm your meeting place. Additionally, click on the 'logistics' tab of your desired trip to view that trip's regular rendezvous.
Book in Advance
Once you've chosen your Yosemite adventure, you should book as soon as possible. Yosemite National Park is an incredibly popular hiking destination, and our tours fill up quickly. This early booking is particularly vital for all our backpacking trips, as Yosemite issues backcountry permits 5.5 months in advance.
Before you make any other travel arrangements, book your tour with Wildland Trekking. Once the trip dates have been confirmed and permits issued, go ahead and book your other travel arrangments. These separate arrangements will include your flights, transport in and out of the park, and any pre and post-trek lodging.
Don't forget that your tour will include all lodging and transportation for the duration of the trip.
Lodging
You'll find that accommodation can be tricky if you haven't booked in advance. We, therefore, recommend booking pre and post-trip lodging as soon as possible, and ideally at least 3-months in advance.  There are several fantastic lodging options in the Yosemite Area, and we've listed several of them below.
Yosemite Valley Lodging
Website / 801-559-4884
Yosemite Lodge (in El Portal, 30 minutes from Yosemite Valley)
Website / 209-379-2681
Yosemite Blue Butterfly Inn (in El Portal, 30 minutes from Yosemite Valley)
Website / 209-379-2100
The Cedar Lodge (40 minutes from Yosemite Valley)
Website / 209-379-2612
Redwoods in Yosemite Vacation Rentals
Website / 877-753-8566
If you'd prefer not to arrange – or pay for – pre-trip lodging, Wildland offers a free camping option the night before your trip starts. Contact us for more details.
Transportation
If you need to fly into the region,  there are several small airports nearby, such as Fresno-Yosemite International Airport (1.5 hours from the park) and Merced Airport (two hours by car). Bigger airports such as Oakland, San Francisco, or San Jose will offer cheaper and more frequent flights, and you can arrange transportation directly from there. Take note that Yosemite Rapid Area Transit runs buses directly from several cities in the area – including Merced and Fresno – to Yosemite National Park.
Yosemite is relatively isolated from major towns and cities but easy to access by car. There are four major entrances into the park. From the Bay Area or Sacramento, it's best to take State Route 120. If you're coming from Fresno or Southern California, take State Route 41. Don't forget: For some roads, you may need snow chains from November to March. Take note that the park gets very busy during high season, and parking can be next to impossible at some locations. It can be much more convenient to use the shuttle service to get around the park if crowds levels are high.
General Travel Advice
Planning an adventure in Yosemite National park will require you to do some planning and preparation. We recommended arranging flights or travel days with one day of wiggle room before and after your scheduled trip dates. This wiggle-room will ensure that you're on time to start your tour and not miss a return flight afterwards. Our expert guides do a great job of keeping our tours on schedule, but sometimes life brings on unexpected travel delays.
Deeper Dive: More Need to Know Info

Trip Insurance

Life is unpredictable, especially when you're traveling. From injury and illness to travel delays and natural disasters, anything can happen at any time. This is especially the case for wilderness trekking. Where even a small injury or slight sniffle can inhibit your ability to go ahead with the trip.

If you realize you can't make your trip within 30 days of your departure, we can't give you a refund. It's, therefore, essential to be prepared for the worst-case scenario to protect your hard-earned money. That's where travel insurance comes in, and we highly recommend that all our guests consider covering their trip. Even if you're only traveling domestically, we still recommend travel insurance to cover all your travel costs. When you purchase insurance, your treks, flights, hotels, and all other travel expenses are covered in the event of a mishap.

We offer a range of travel insurance policies for our guests and all the details of which can be viewed on our Trip Insurance Page.

Packing List

It's essential to bring the right gear with you on your trek in Yosemite. As the weather can be highly variable, it's best to pack for all seasons. You should bring clothes you can layer and don't forget some rain gear if there's even the slightest chance of drizzles.

Whatever the weather, the sun can be intense in Yosemite, especially when the snow reflects it. Make sure you bring adequate sun protection, including sunblock, sunglasses, and a hat. Known for its extremes, Yosemite National Park can also be unpredictably cold, especially at higher elevations. Therefore, make sure you have a nice warm coat if you're heading out in winter.

Sturdy footwear is a must. If you don't have some over-the-ankle hiking shoes, now would be an excellent time to make an investment. And don't forget that water! Whether it's sunny or you're hiking through the snow, the air at Yosemite can be arid. Therefore, make sure you're putting away at least 2 liters a day.

Conditioning

All our trips are active. Whichever tour you choose, you'll be hiking at least a few miles in variable conditions. It's, therefore, essential that your body and your mind are up to the challenge. We highly recommend you physically prepare yourself for your adventure if you're not accustomed to hiking, or you're feeling apprehensive about the difficulty.

Our training tips are the perfect starting point to accomplish this. Start easy, tailor the workouts to your particular circumstances, and you'll be ready to enjoy your trekking vacation in no time!
Gallery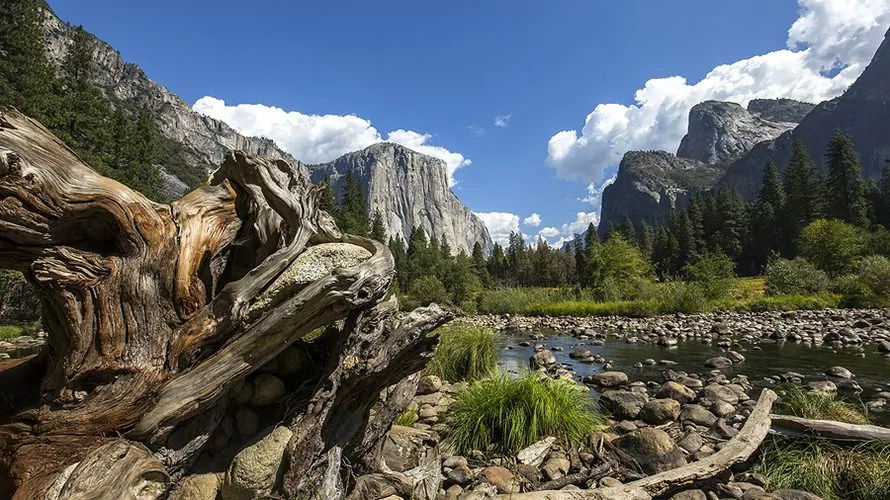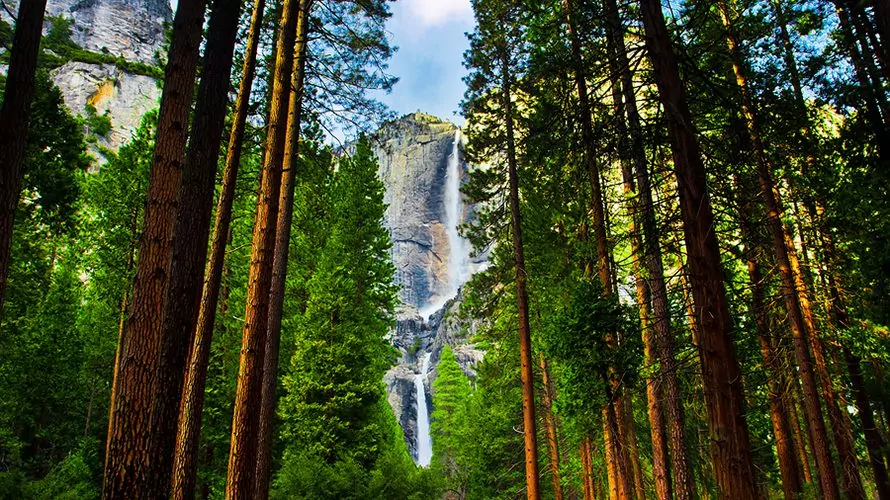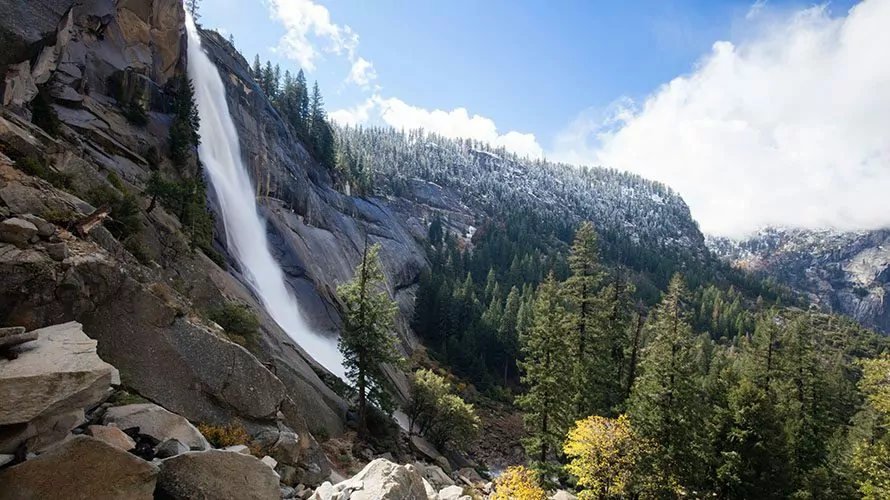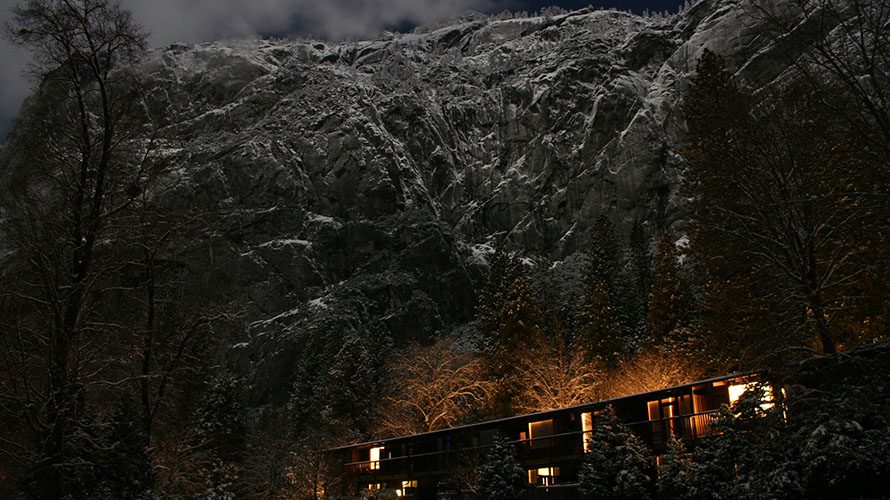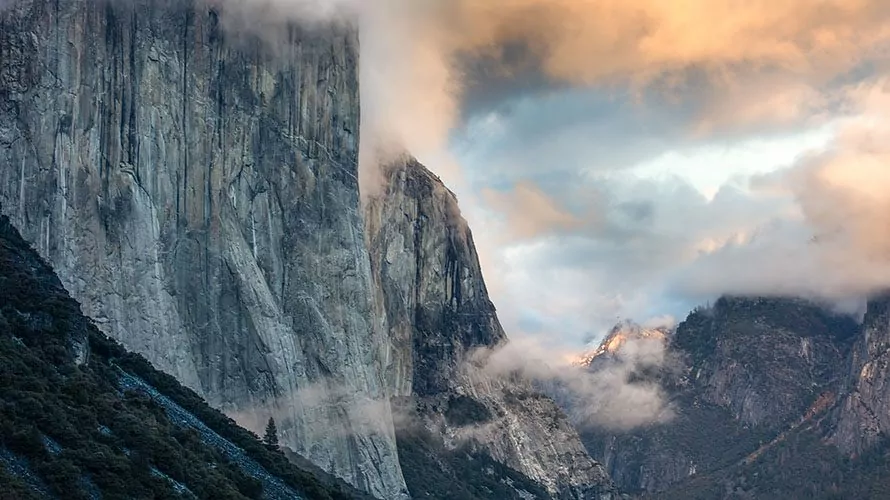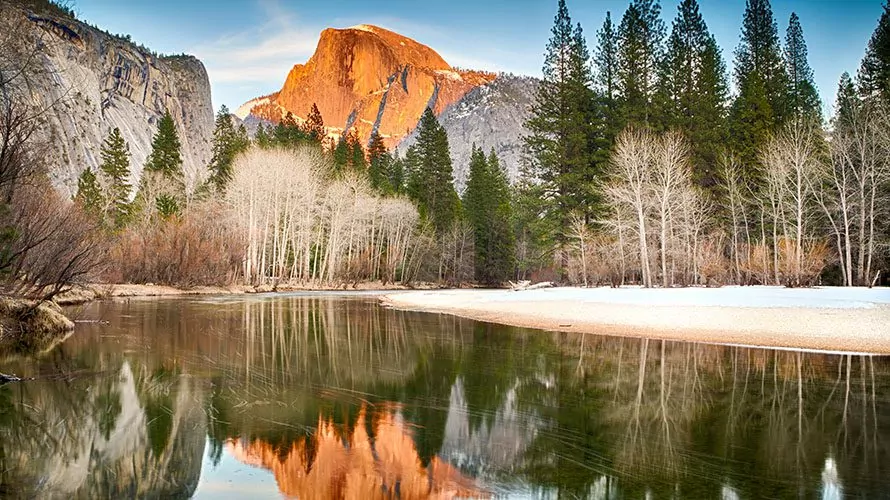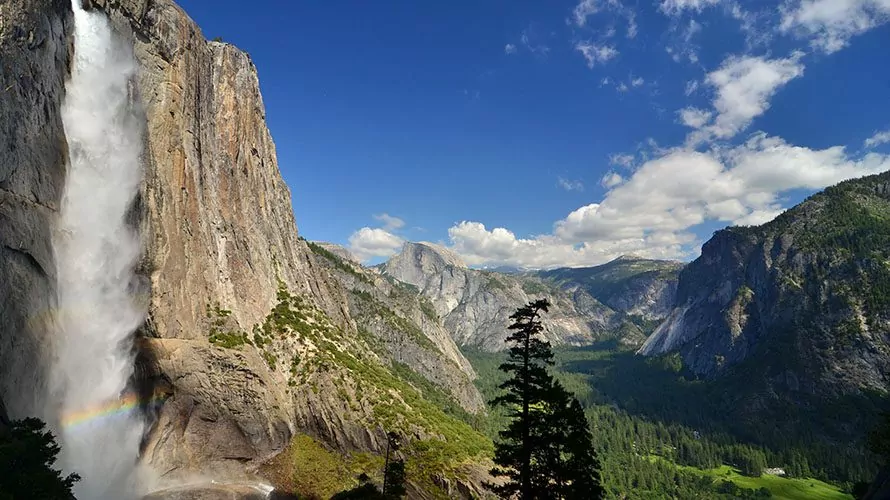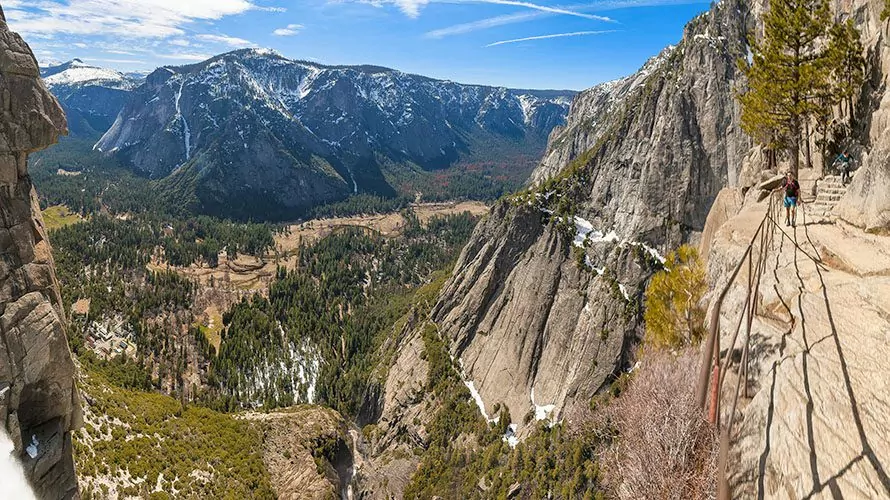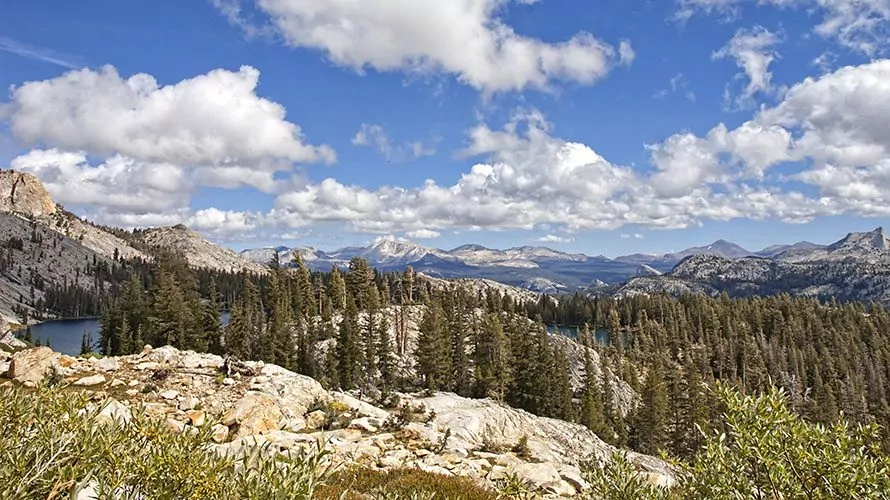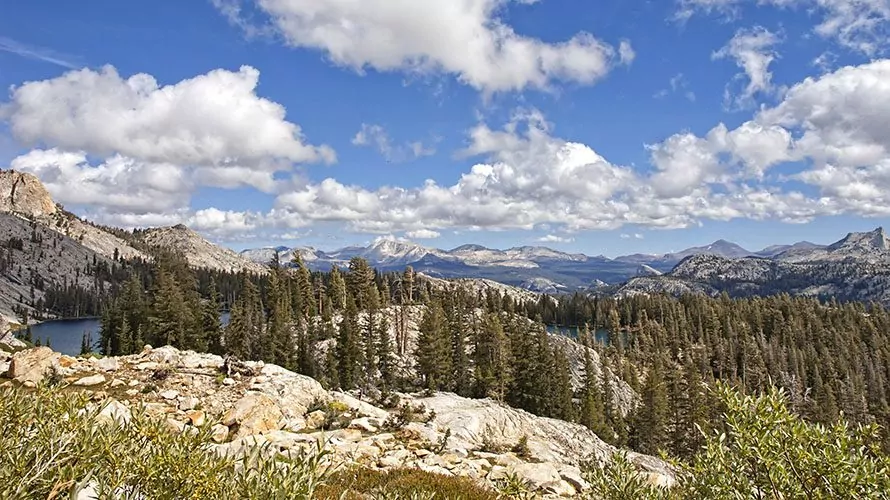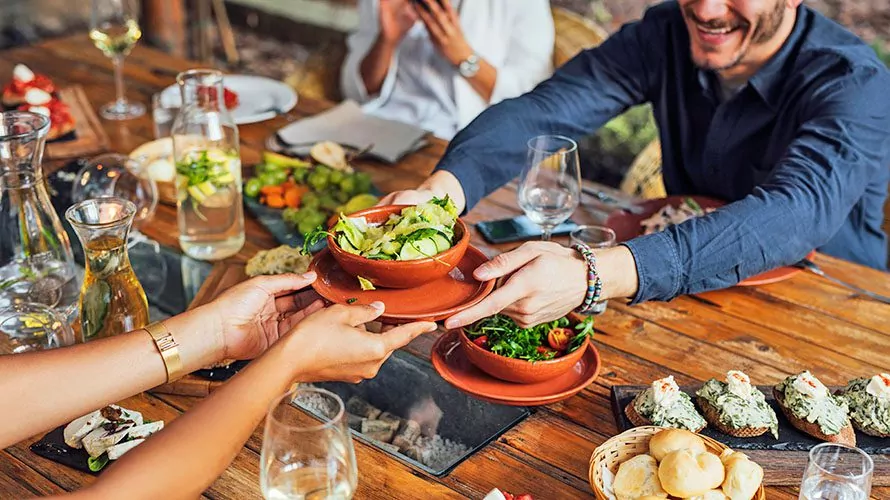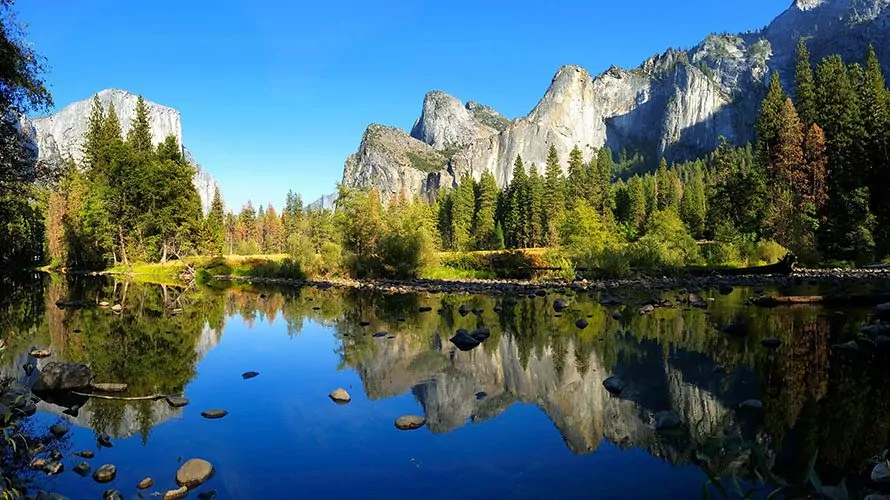 Have Questions?
Have more questions? Send us an email or call us at 800-715-HIKE (4453). We're here 7 days a week from 9:00 to 4:30 Mountain Time to make sure your trip planning goes as smoothly as possible.
Trip Information
For more information about all your options, check out our Yosemite page on the website with the button below! Individual trip pages have detailed itineraries, trip specifics, travel information, and more.