Buckskin Gulch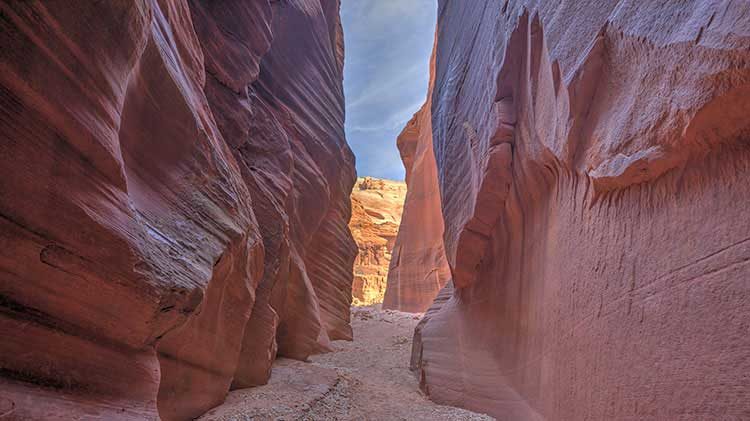 Hike the longest, skinniest slot canyon in the world.
While it lacks the awareness of its neighbor The Wave, Buckskin Gulch is one of the most original and incredible canyon environments in all of the American Southwest. Permits are competitive, and the canyon sees its fair share of foot traffic, but this surreal slot canyon still provides plenty of solitude. Throw in off-the-charts Wow Factor, and you've got an incredible 5-day backpacking tour.
Here are 7 reasons to move Buckskin Gulch up your bucket list.
1. It's (likely) The Longest Slot Canyon in the world.
With 15 miles of undulating narrows between near-vertical walls, Buckskin Gulch is definitely the longest slot canyon in America, and likely the world.  As you traverse through the slot, red sandstone rises 100-200 feet above above your head where it entirely blocks the sun to create an eery-majestic atmosphere.
What's a slot? Read: How do Slot Canyons Form?
2. Accessibility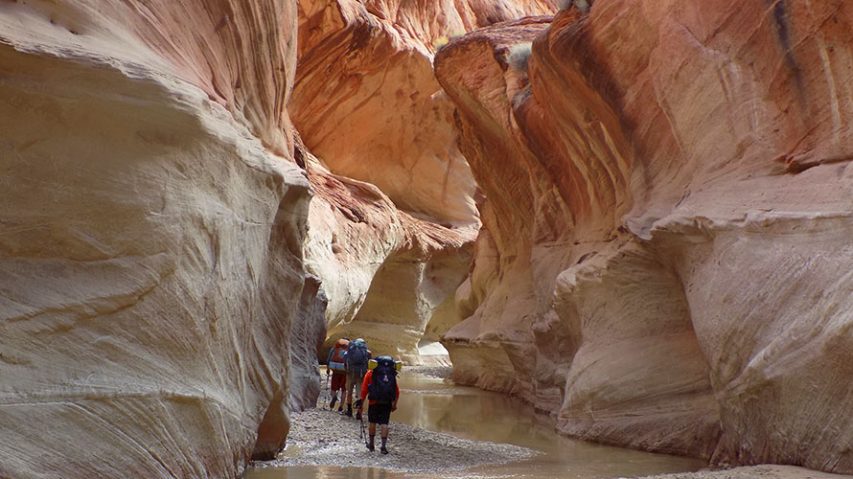 Just seven flat miles in from the White House Trailhead, Buckskin Gulch can be easily accessed on a 3-day backpacking tour, or on a 5-day through-hike of Paria Canyon that ends in Lees Ferry. Regardless the 7-mile hike down to the confluence of Buckskin Gulch and Paria Canyon is a truly wonderful first-time backpacking experience.
Utah's Best Backpacking Trips
3. Wow-factor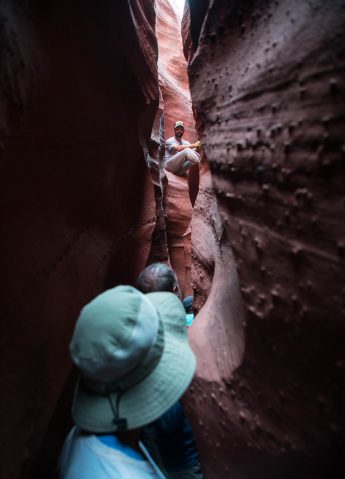 While this hike has a rather flat and low-key beginning via the Whitehouse Trailhead, don't let it fool you–as you travel deeper into the canyon things get exciting.  You will encounter previous flash flood debris, giant boulder jams, tight 10-foot corridors and swaths of mud that is plenty fun to play on.   All year long there are residual pools of water (potholes), which serve as a constant reminder that water can and does travel swiftly through Buckskin with very little warning.  Depending on the time of year and rainfall, knee-deep wading and swimming are not an uncommon part of this adventure!
4. Fewer Folks = More Fun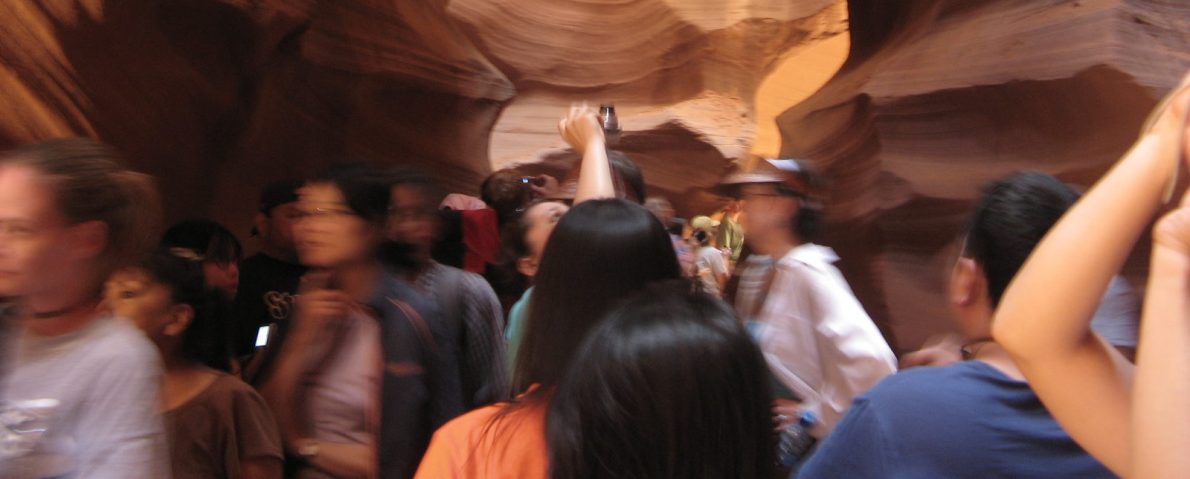 Thanks to social media, places like Antelope Canyon, Secret Canyon, and the Wave are blowing up in popularity.  However, due to it remote location and slightly more challenging terrain, Buckskin Gulch generally has less traffic.  Only 20 overnight permits are allowed daily, which works to keep crowds to a controlled minimum.  Plan your visit in advance and enjoy the solitude of a campsite deep in the canyon.
5. Combine with Zion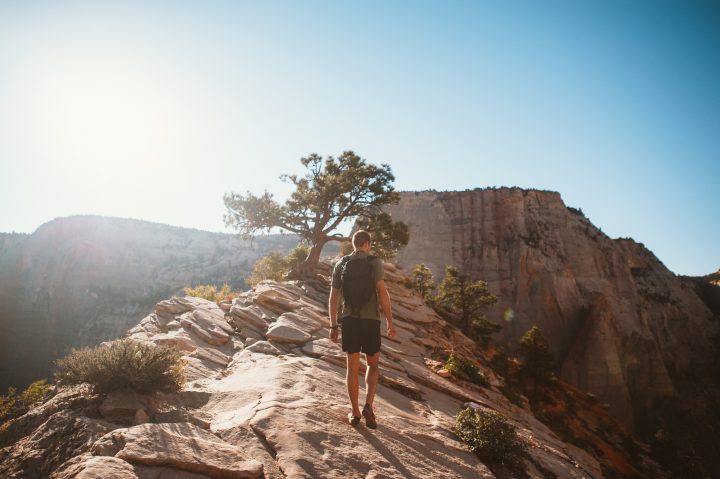 Our 3-day Buckskin Gulch adventure begins from White House trailhead, a proverbial stone's throw from Zion National Park.
Throw-in a Zion day hike as part of the experience by booking our Zion in a Day or Observation Pt day hike tours before or after your backpacking trip.
6. What about Floods?
No question. Flash floods can kill. Or at least ruin your hike (and your gear). Be water aware. Check historical and current data when planning and embarking on your trip. Historically, mid-April through mid-June and September and October are the least-flood-prone and most-pleasant months to go. However, be aware that climate change is wreaking havoc on weather patters. Check NOAA forecasts along the entire Paria watershed (all the way up to Bryce) before embarking. When in doubt, reroute!
7. Buckskin Gulch Permits*
You need a permit for all overnight adventures. Assuming they're available, permits are simple to secure via the BLM's website. Permits come up for availability on the first of every month for four months out. So if you want to secure a permit for a trip starting in mid-May, your permit availability will come online on Feb 1 at 12:00p Mountain Time.
*Wildland Trekking's Buckskin Gulch Backpacking tours include top-of-the-line gear, permits, transportation from St. George, UT and one of our incredible hiking guides.