5 Things We Love About Sedona, Arizona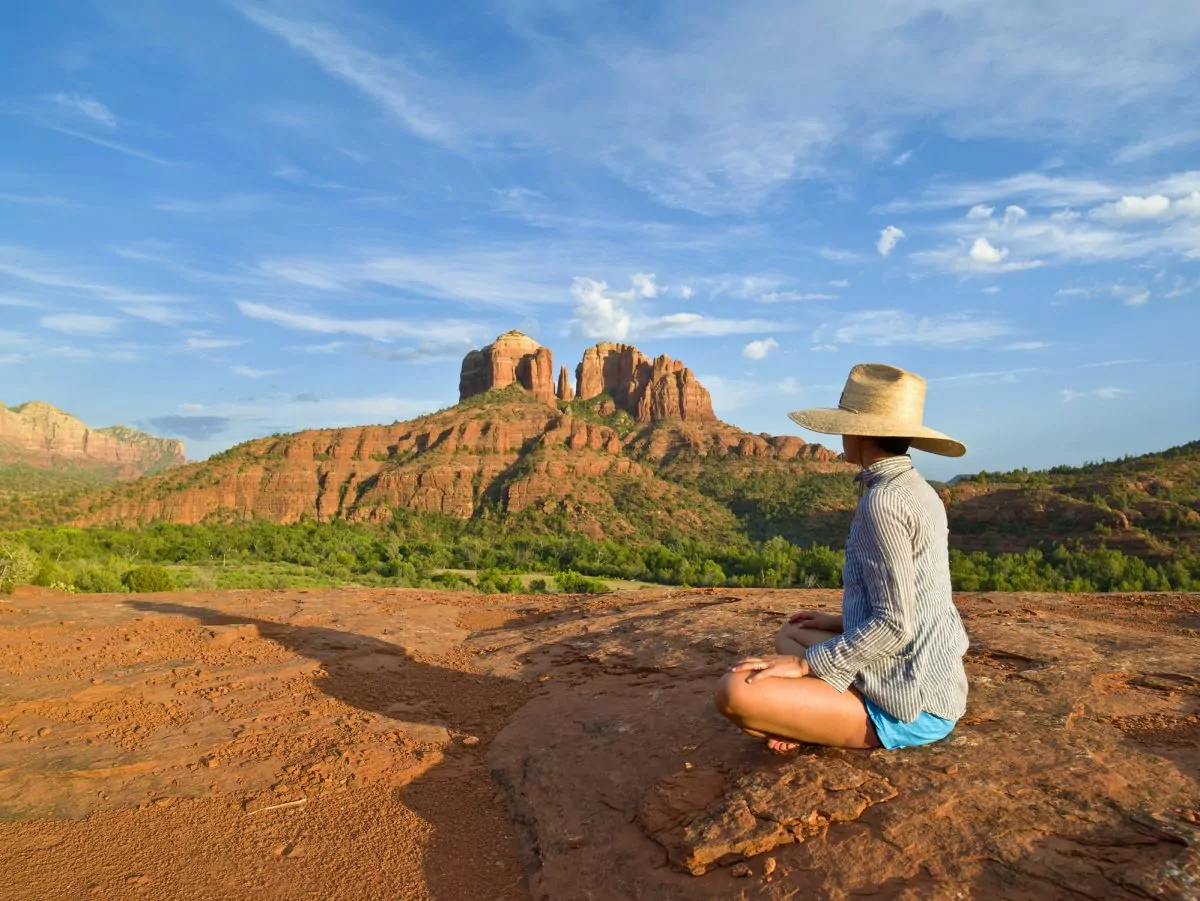 "Of all the paths you take in life, make sure a few of them are dirt" – John Muir
And more specifically red dirt! Here in Sedona, Arizona, miles of red dirt trails lead you to amazing vistas, roaring creeks, and an abundance of adventure.
Sedona, Arizona is a Wildland Trekking destination that has quickly become a guest favorite. But what is so special about Sedona?
Conveniently located just south of the Grand Canyon and north of Phoenix, Sedona can be reached in a half day's travel from almost anywhere in the country. The 19-square mile city is surrounded by six wilderness areas and 1.8 million acres of National Forest. The region features towering red rock formations, breathtaking canyons, and fascinating cultural history. Pictographs, petroglyphs, and ruins scattered over the Sedona area reveal some 5,000 years of human history. Native Americans built communities high in the red cliffs and farmed the land using spring-fed water, tapping into a resource and way of living that we have only begun to understand.
The town itself boasts shops of all types offering local fares, chic art galleries, Vortex Tours (Sedona has a reputation among enthusiasts as a vortex site), and compelling architecture including brilliant churches that hide among red rock. With so much going on inside the town and out, there is a lot to offer the intrepid adventurer and the more relaxed tourist.
Here are five of our favorite things about Sedona:
1. The Hiking….Of Course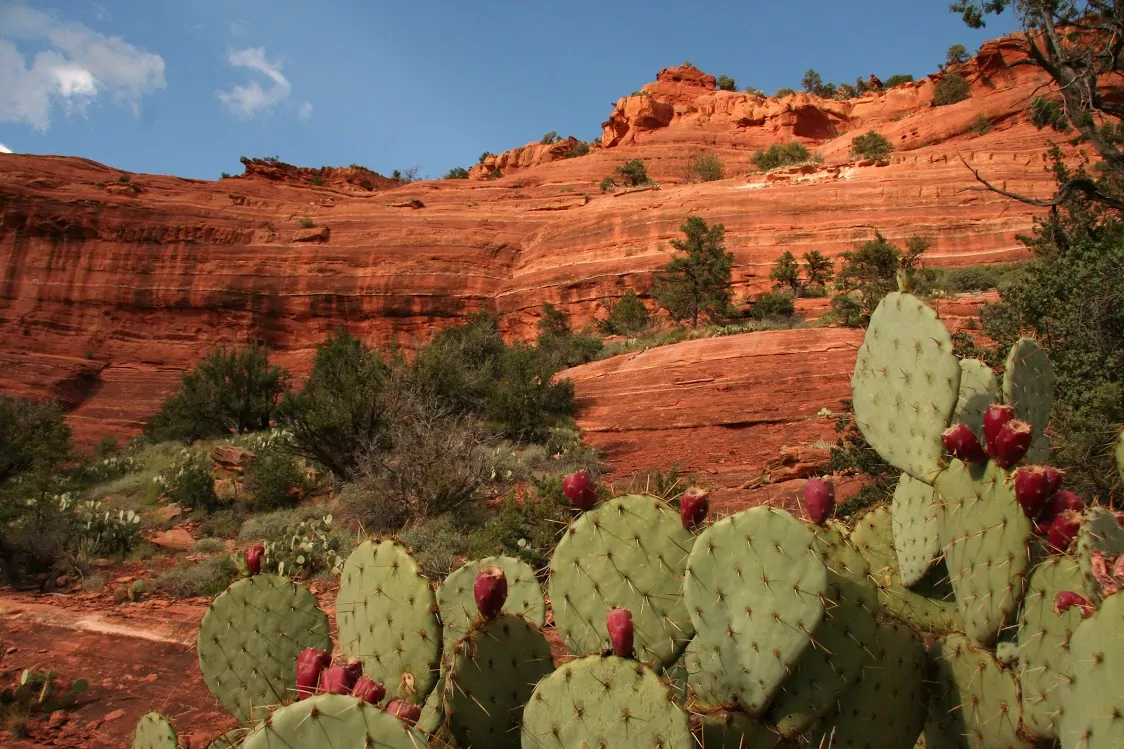 You guessed it! One of the things that makes Sedona so special is the hiking. Sedona has over 100 trails, each with its own unique character and history. The variety of trails cater to any type of hiker. Mitten Ridge is a guide favorite, offering challenging yet rewarding traverses up slick rock features to a beautiful saddle where the views are sure to blow your mind.
2. Climate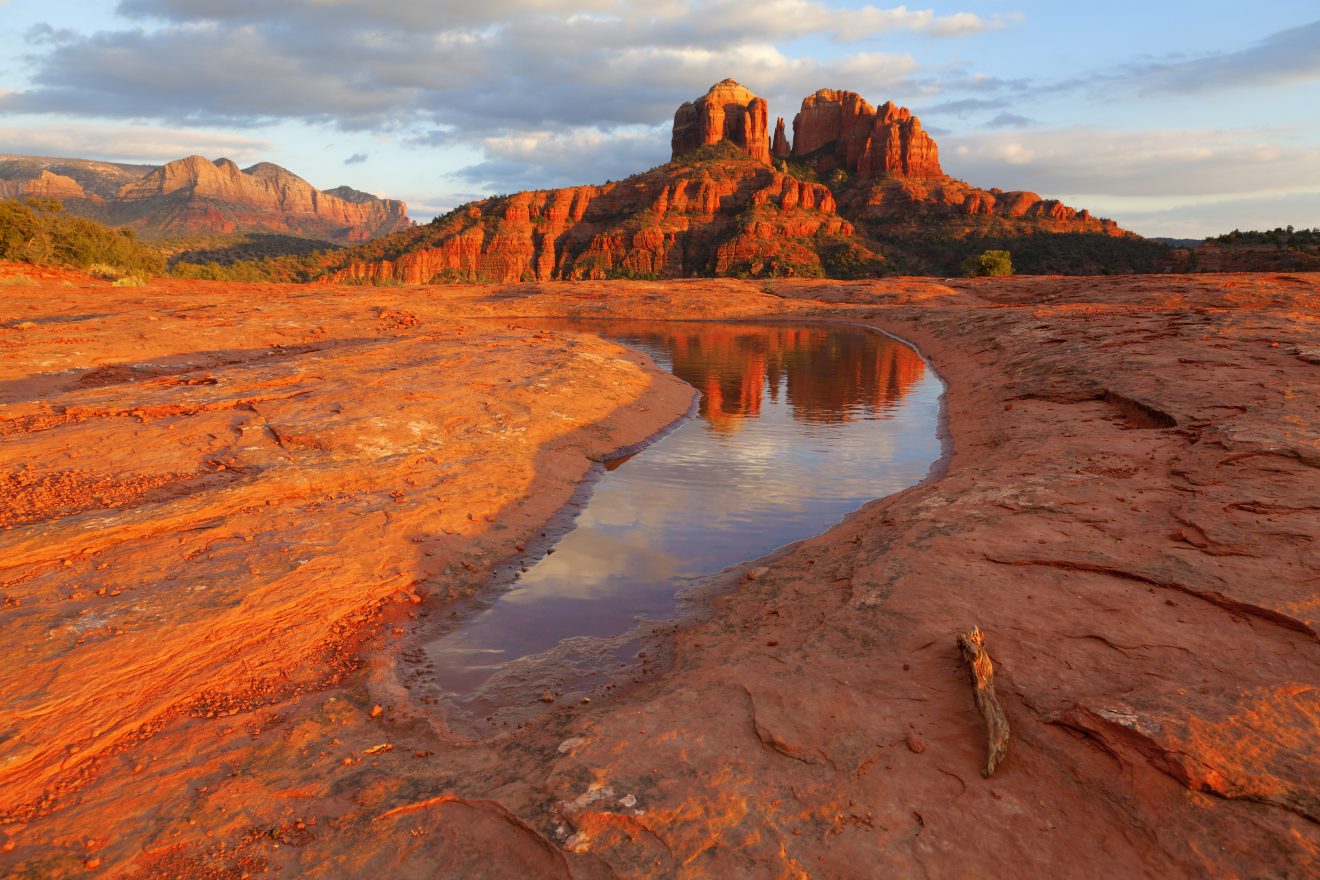 With an average of 278 days of sunshine a year, Sedona's climate makes it one of the best in the world for outdoor enthusiasts. Sedona's high elevation (4,500 feet) and dry climate keeps humidity away, making even the hot days a little more pleasant.
In the spring, manzanita bushes blossom and the peak bloom of flowering trees offer a captivating contrast against the red rocks.
As summer approaches, the days begin to heat up, but the anticipated monsoon season (mid-July to mid-September) brings afternoon showers, cooler evenings, and wondrous displays of lightning and roaring thunderstorms over the red rock cathedrals. Summer is a season that should not be overlooked. Our Red Rock Basecamp Tour is nestled right on the banks of Oak Creek which offers a lovely summer retreat and access to some premier trails.
As autumn nears, the vibrant colors of red and yellow coat Oak Creek Canyon. The crisp air and cooler temps make it the perfect time to hit the trails and watch as the seasons bring about a beautiful and natural change in the valley.
Winter in Sedona is mild with an average annual snowfall of only 7-8 inches. With the peak tourism season coming to a close, opportunities for solitude among the red rocks are abound.
3. Culture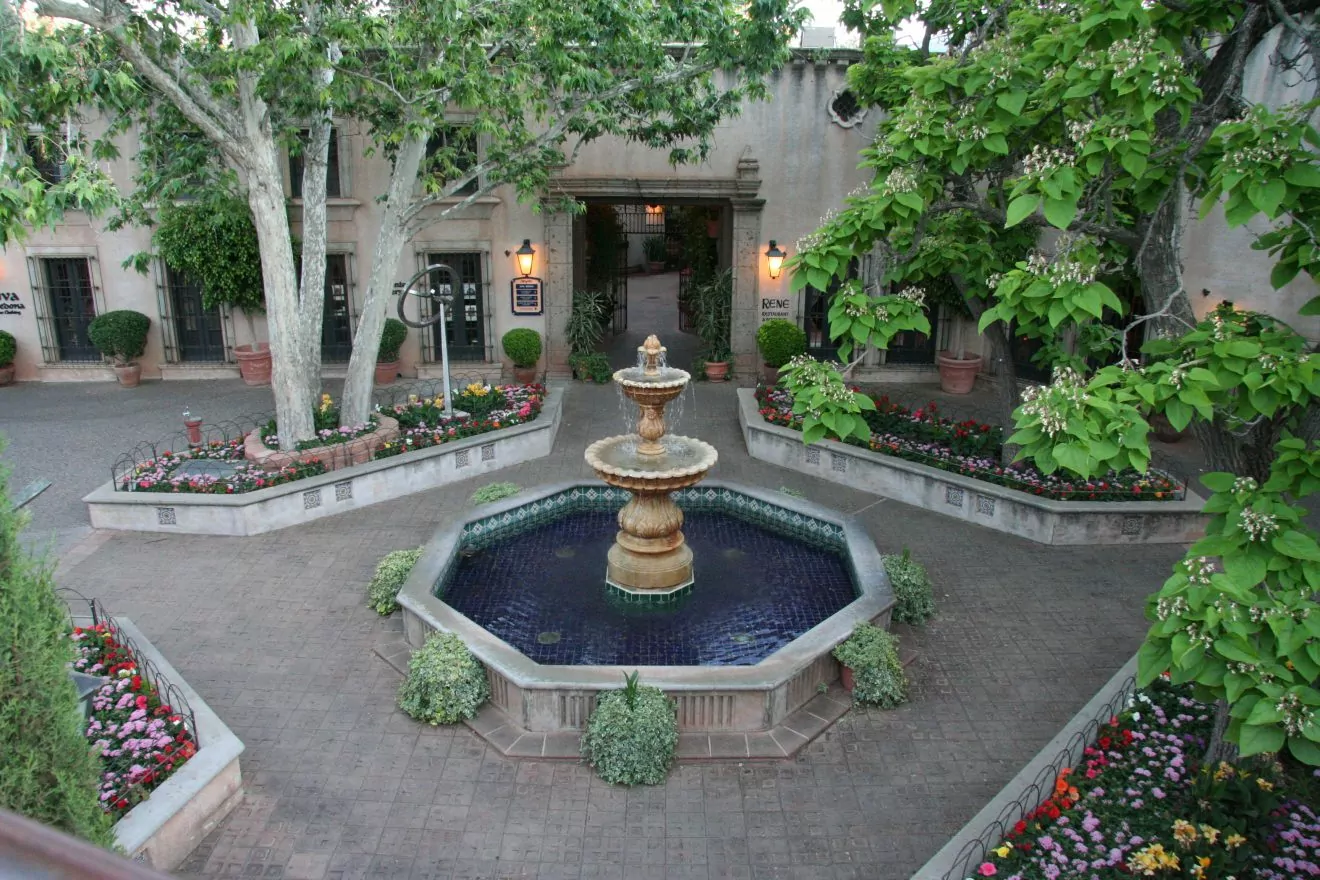 Many people know about the hiking trails, but they further wonder what is cool about Sedona.
Sedona has been a well-known art scene since the early 1950's. Sedona is home to many artists from all over the world and boasts over 40 unique art galleries. Sedona hosts yoga, music, and film festivals annually and is home to many spiritual retreat centers. On top of all of that, Sedona has become a "culinary hot spot", with a variety of delicious cuisine available for your enjoyment.
As James W. Cook said, "You know you're an Arizona native, when in your heart, you're sure that at the end of the rainbow there is not a pot of gold—but a good Mexican restaurant". Our Inn-Based Sedona Hiking Tours offer the perfect opportunity to dine at a variety of local restaurants.
4. Flora and Fauna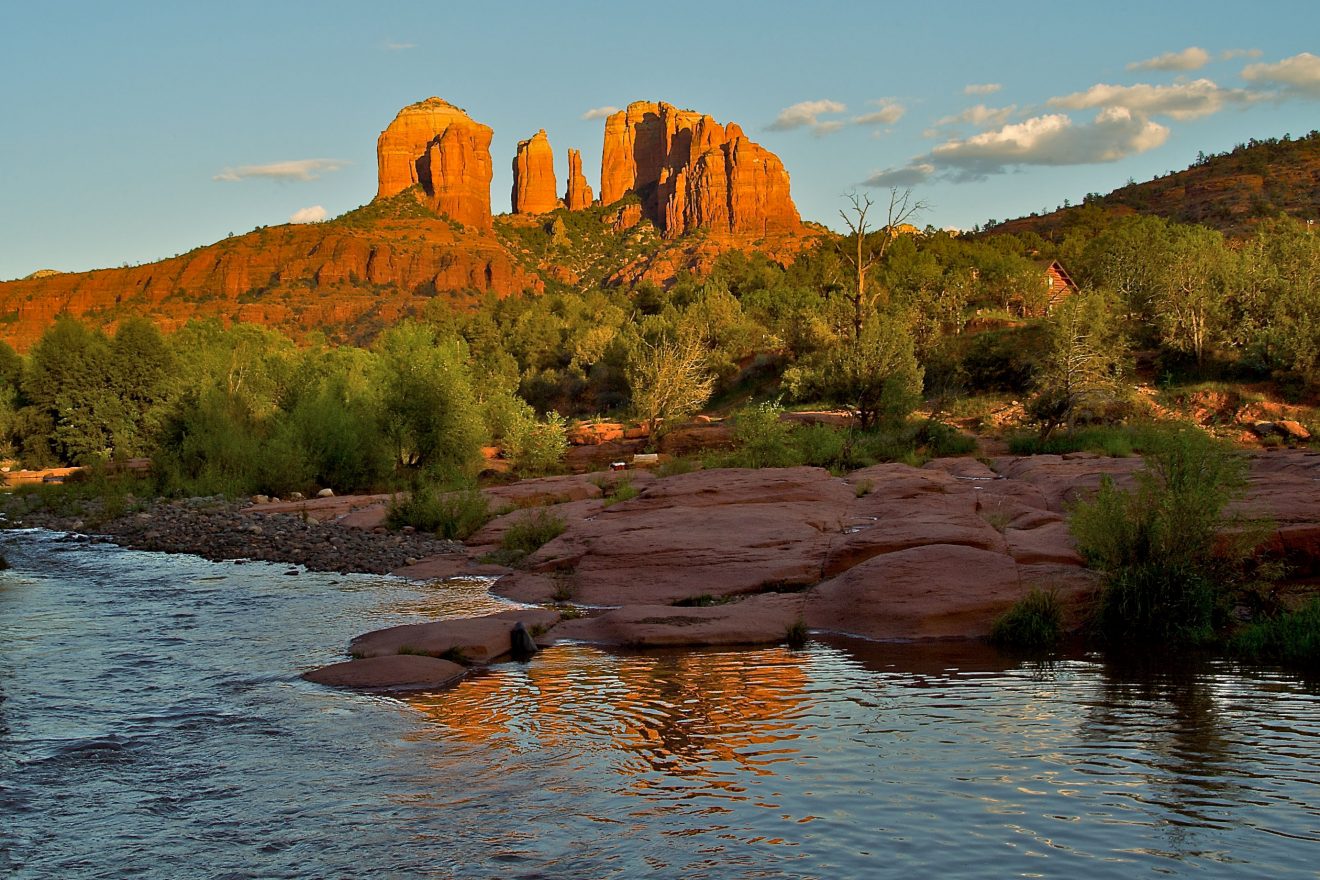 As for plants and wildlife, Sedona is home to eight plant communities: Ponderosa Pine-Fir Forests, Chaparral, Pinon-Juniper, Woodland, Evergreen Oak Woodland, Arizona Cypress Woodland, Upper Riparian-Lower Riparian and Desert-Grassland; Sedona is home to 300 species of vertebrate animals, 55 types of mammals and 80 types of fish, amphibians, and reptiles. There is so much that can be seen on our featured Red Rock Day Hike Tours and our interpretive guides are among the best.
5. Location! Location! Location!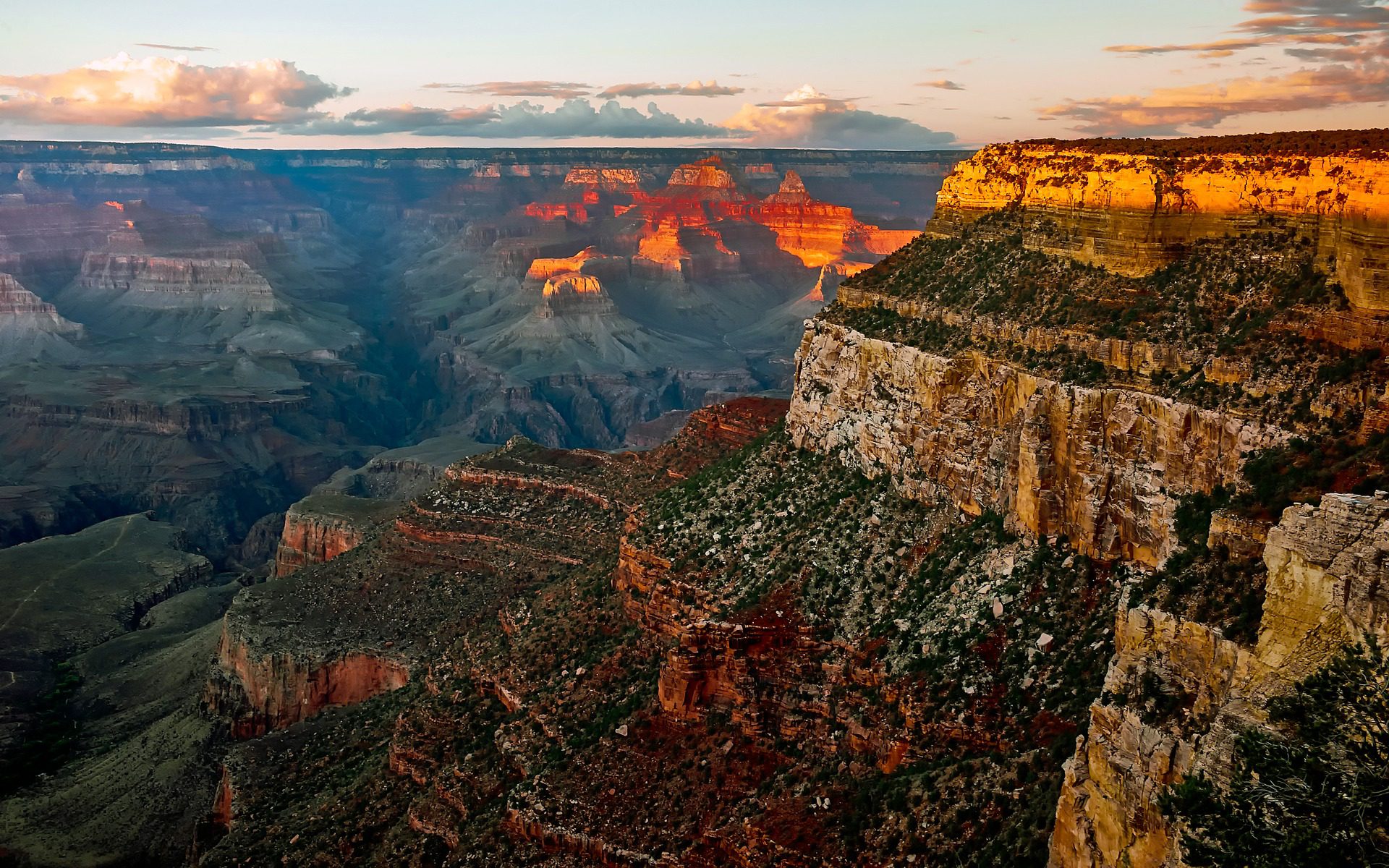 Lastly, another byproduct of Sedona's greatness is that the South Rim of Grand Canyon is only 119 miles away! This presents the opportunity to see two amazingly beautiful, awe-inspiring places in one trip. Our Grand Canyon and Sedona Tour offers the opportunity to see them both and highlights the best of the Southwest.
Oh, Sedona! We love this area and are excited to extend our knowledge and share our passion for this unique landscape with you and your family or friends. Please get in touch with an Adventure Consultant to see what trip is right for you! See you out there!