5 Epic USA Hiking Adventures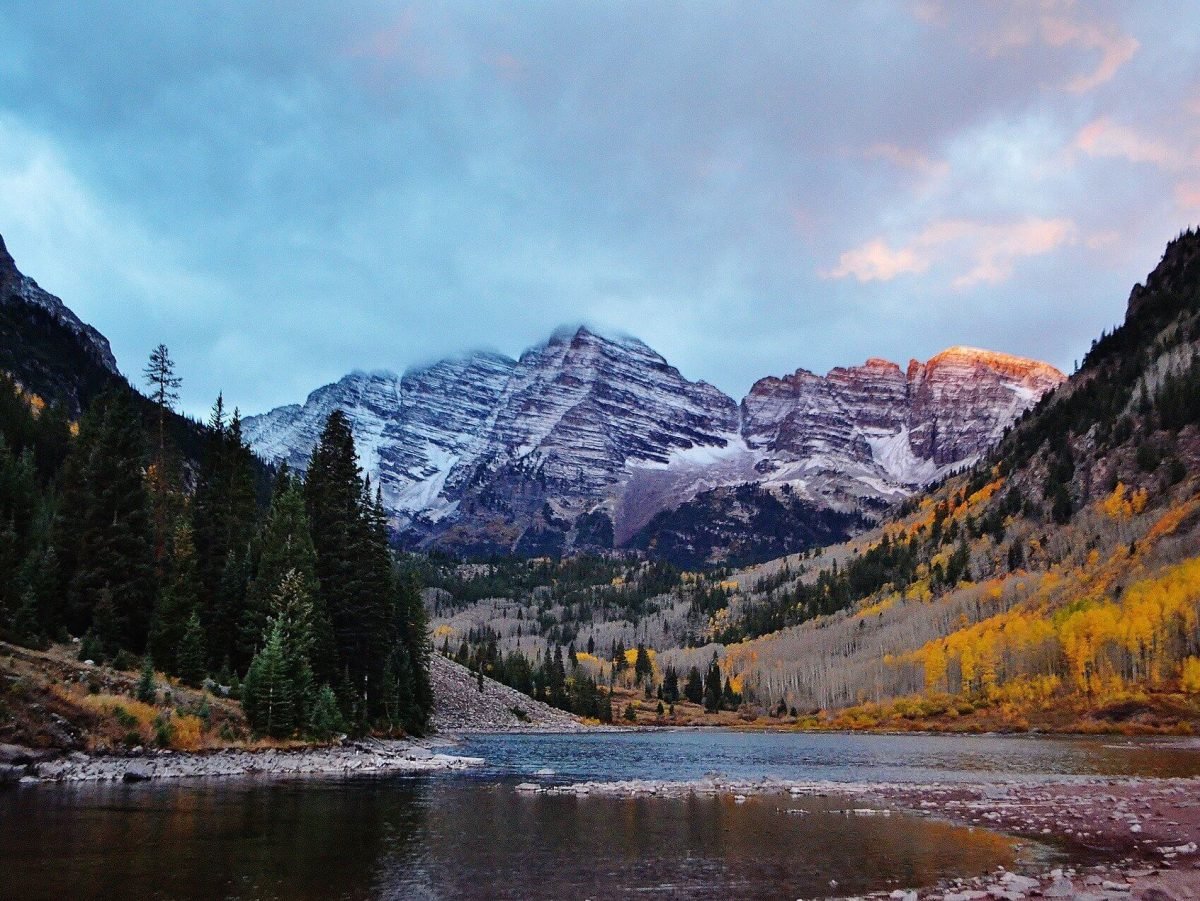 With so much constant stimulation in our daily lives, it's hard to quiet the mind and think. Getting into nature offers a way to find some silence and clarity, and it's an important tool to counter unrealistic standards of survival in modern society. And these USA hiking destinations provide some much-needed beauty and relaxation.
Luckily, the USA is filled with serene landscapes made up of quiet nooks and crannies. While hiking is helpful for our fitness, our minds need silence on the trail to regenerate too.
Hiking is a great way to reap the benefits of what nature has to offer. The elements whip us into shape, and we sweat out our frustrations. As our muscles scream for solitude and our toes rub in our boots, we seek shade and relaxation.
All-inclusive Hiking Vacations
With a country filled with such diverse adventure and eye-popping scenery, we have a smorgasbord of outdoor adventure right at our doorstep. Sometimes the fatigues of everyday life try to dissuade us from getting outdoors, but in the end, the rewards of trekking unknown paths are too great. Hiking is a way for nature to give us some much-needed wilderness therapy.
Choosing Your Adventure
Before we jump into the trips, we'll first cover some basics about exploring this country's amazing wilderness. But if you're in a hurry, the table below provides a quick overview of every trip detailing its difficulty and mileage.
| | | | |
| --- | --- | --- | --- |
| Trip | Difficulty | Miles | |
| Exit Glacier/Harding Icefield | Strenuous | 8.4 | |
| Cadillac Mountain North Ridge | Moderate | 4.8 | |
| Chesler Park Loop | Moderate | 10.4 | |
| Mount Washburn | Moderate | 6.8 | |
| Ptarmigan Lake | Strenuous | 11.8 | |
Now, let's take a look at important hiking tips that you should know regardless of where you're adventure takes you. If you're just starting to get into hiking, be sure to check out our beginner's guide to hiking to make sure you're fully prepared!
Know Before You Go
Leave No Trace
Every hiker should be aware of the Leave No Trace code of ethics. Whether you're taking a walk in the park or a hike up a mountain, everyone can and should leave no trace.⁠
One part of Leave No Trace is to stay on the trail. Damaged trails can take hundreds of years to repair, especially if the soils and vegetation are new. So, although it is tempting, don't take shortcuts and follow marked paths. This is good for the ecosystem of the area and prevents you from getting lost along the way.
Wildlife
USA hiking brings you into contact with wildlife, from bears to moose to squirrels. Approaching or feeding wildlife is DANGEROUS and ILLEGAL while on federal or state land.
Wild animals that get used to human food are more likely to approach other humans to beg, resulting in an attack. Over time, an animal's digestive system forgets how to breakdown the food they were once accustomed to, which could lead to death. It can also lead them to forget how to "hunt" and puts them at a disadvantage in the winter months when people aren't out on the trails.
As they say, a fed bear (or any animal) is a dead bear. Being a good steward in the outdoors means respecting the wildlife from a safe distance.
Food Management
While not directly feeding wildlife is important, it's equally crucial that you don't let them accidentally find your food! To this end, National Parks often have very strict rules about storing your food overnight. Be sure to review these requirements before your trip!
If you're just heading out for a day hike, be sure you never leave your food unattended! Critters in highly trafficked areas can be very bold and will steal your lunch in a heartbeat. So be careful, and keep your food safe!
Safety
It's always essential to let others know where you're going and when you expect to be back before heading out for your hike. Additionally, make sure that you bring along a basic medical pack, some form of navigation, and plenty of general gear (discussed below).
Trust me; it's always better to have everything you need than to find yourself in a pinch without a crucial piece of gear.
Appropriate Gear
Below you will find a list of items that you should pack in your emergency kit in your day pack. Yes, those items are more along the lines of a full day hike, but even for short hikes, stuff happens. The weather changes, you can slip and fall, you could get lost, it might get dark quicker than you expected, etc.
Having extra snacks, an additional warm layer, your first aid kit, and a headlamp will become second nature when you hit the trails.
Navigation (Map, altimeter, compass)
Headlamp (plus extra batteries)
Sun protection
First aid (basic)
Knife (or a multi-tool)
Matches/Fire
Extra food/snacks
Plenty of water
Extra clothes/layers
Weather
Weather is, hands down, one of the most essential factors to consider when picking a hiking trail. If it is raining in the hiking area, change your plans. Hiking can become extremely dangerous and potentially life-threatening in certain weather conditions, like heavy rain, high heat, and high snow.
Check with NOAA before heading out on your hike. They provide barometric pressure, climate, and weather conditions for the day based on an hourly schedule. Having an hourly schedule isn't always necessary, but it can be important when hiking in mountainous regions where the weather changes frequently and dramatically.
Fees and Permits
National Park Hiking Reminder: You will have to pay the standard entrance fee when hiking in the wilderness areas of our National Parks. For more information about fees or purchasing a pass, visit the National Park website.
Additionally, if you're heading out for multiple days on a backpacking trip, be aware that you'll need camping permits and may need to pay additional fees. Each National Park will have location-specific information for all required permits on their website, so be sure to check the park website before you head out!
Overnight Hiking
While we're going to focus on day-trips in this article, remember that our National Parks are full of backcountry camping opportunities! However, spending a night or two in the backcountry takes significantly more preparation than a day hike! In addition to camping permits and food storage, be sure that you have adequate sleeping gear – tent, sleeping bag, sleeping mat, etc. – along with appropriate hiking footwear and backpacks. Take a look at our guide to backpacking to make sure your trip is as smooth and epic as possible!
Now that we've covered the general hiking tips, it's time to dive into our 5 epic USA hiking adventures! Remember, there are tons of other hikes in every National Park we're about to cover, and you can always plan several additional activities and hikes to make your trip as amazing as possible. Also, keep in mind that Wildland Trekking offers unforgettable hiking adventures to many of our National Parks. So if you get hooked on exploring the wilderness, consider hiking with us for a fun-filled adventure!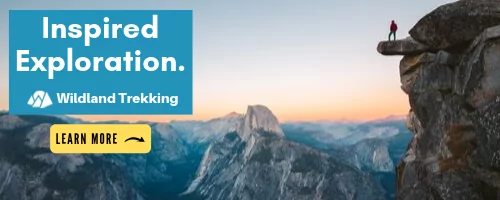 1. Exit Glacier/Harding Icefield Hike – Kenai Fjords National Park, Alaska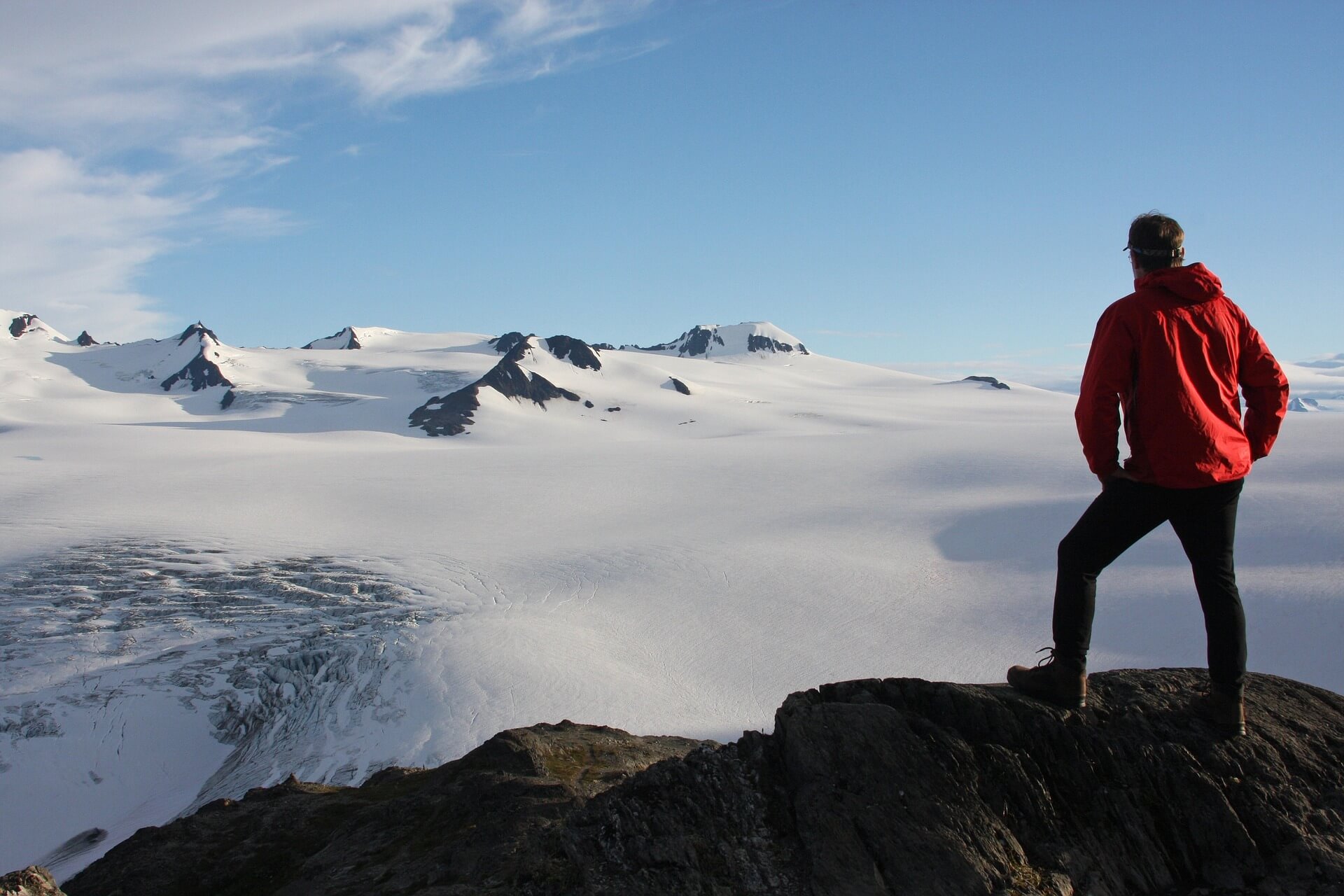 Length: 8.4-mile out and back | Difficulty: Moderate to Strenuous | Elevation Gain: 3812 feet
The Hike
Few scenes in the world compare to the view across the frozen expanse of the 700-square-mile Harding Icefield. Rising peaks break the white horizon, glaciers spill from the ice field's edge, and mountains fill the frame in every direction.
You'll be impressed by the sheer power of the place and the fleeting nature of this precarious landscape in a changing world. You'll also gain a sense of accomplishment, reaching the end of the trail.
Even if you don't go all the way, this high alpine trek will take you through scattered wildflower meadows, give you the chance to spot mountain wildlife (like marmots, goats, and black bears), and grant a new perspective on the shifting natural world.
The Itinerary
As the only land-accessible glacier in Kenai Fjords National Park, Exit Glacier draws many visitors for its unparalleled scenery. The Harding Icefield Trail starts near the Exit Glacier area and ascends alongside the glacier with spectacular views of its crevasses and moraines (glacial deposits).
The trail is a combination of dirt switchbacks and open dirt trails leading to the ice field. Snow can be present on the trail, which will make it slushy as you reach higher altitudes.
When To Go
The best time to hike Exit Glacier is between June and early September. This is mostly due to late snow in the spring and early snow in the fall. The snowfield can be covered with deep snow, which will make the trail hard to find and dangerous to navigate outside the summer months.
Permits & Fees
National Park entrance fee required for all National Park's but no specific permit for this day hike.
USA Hiking With a Guide
Although Wildland Trekking does not offer hiking tours in Alaska, we offer trips to similar destinations, such as the Tetons and North Cascades National Park.
2. Cadillac Mountain North Ridge Loop – Acadia National Park, Maine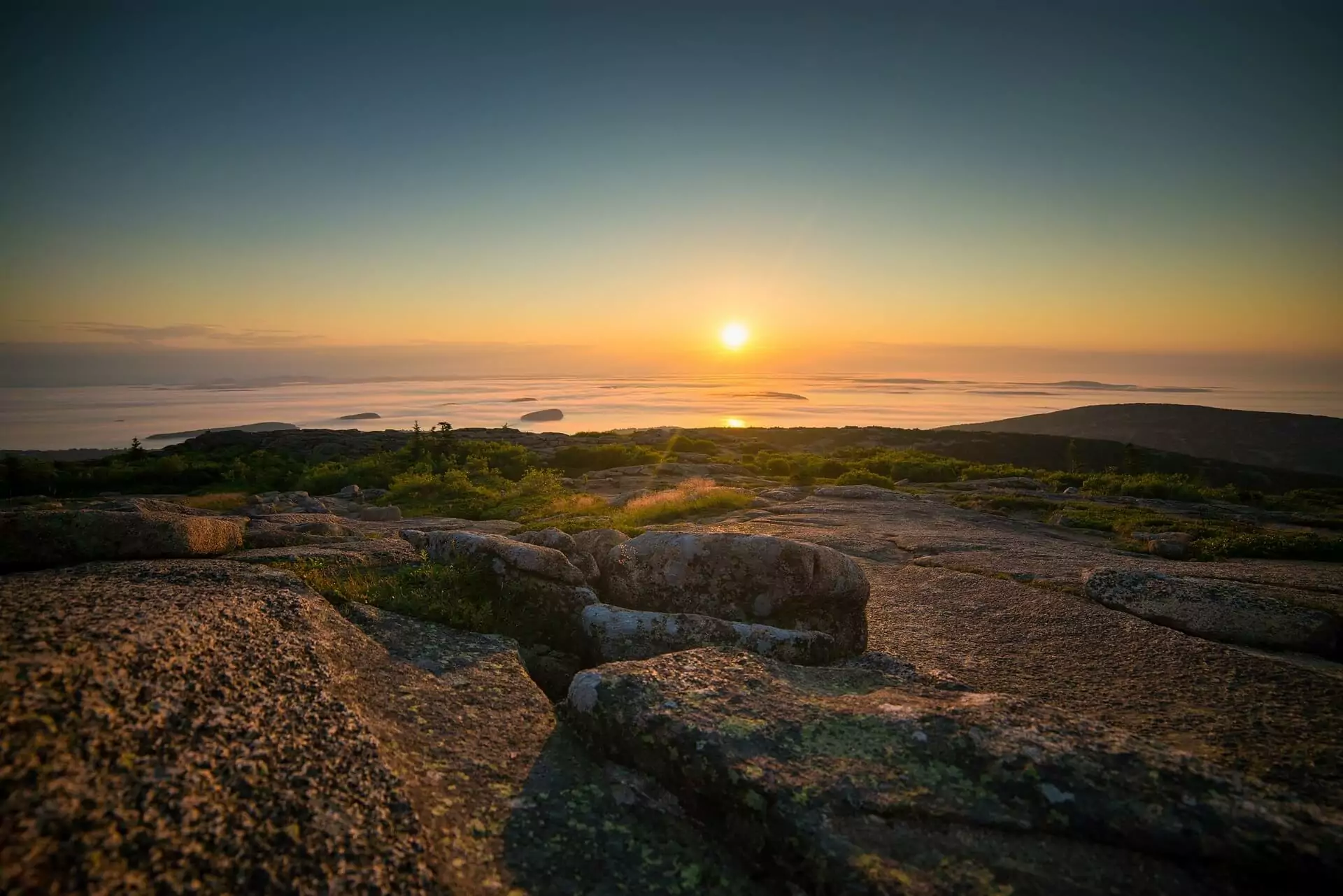 Length: 4.8-mile loop | Difficulty: Moderate | Elevation Gain: 1315 feet
The Hike
Cadillac Mountain is the highest point in Acadia National Park in Maine. It is also the highest mountain along the Atlantic Ocean anywhere north of Rio de Janeiro, Brazil. In the fall and winter, it is the first place in the U.S. that sees the sunrise. There is something extraordinary about seeing the Ocean from the top of a mountain.
Reaching the Cadillac Mountains summit will start with an immediate steep rise. The trail then eases off, giving your legs a little break. There is one further section that is slightly steeper, but it's still a more gradual incline to the finish line.
The Itinerary
This hike starts on the Park Loop Road not far after it begins at the Route 233 entrance. There is a parking lot on the left and a small overlook of Bar Harbor and Frenchman Bay. The trailhead is across the road from the parking area.
In the beginning, you will travel through the forest and more open rocky ledges. The trail is well marked and easy to follow. After passing through one last set of trees, and a steeper section, the trail steps out onto open ledges that continue to the top.
From these ledges, you have 180-degree views from Eagle Lake to the left, through Bar Harbor in the center, and Dorr Mountain to the right.
When To Go
The best time to hike Cadillac Mountain is between late May and late October. This is mostly due to late snow in the spring and early precipitation, and cooler temps in the fall.
The trail can become very cold and windy with large amounts of precipitation, which will make the trail slippery and dangerous to navigate outside the summer and fall months.
Permits & Fees
National Park entrance fee required for all National Park's but no specific permit for this day hike.
Hike with a Guide
Although Wildland Trekking does not offer hiking tours in Maine, we offer similar destinations, such as the fall colors hike in Vermont.
3. Chesler Park Loop – Canyonlands National Park (Needles), Utah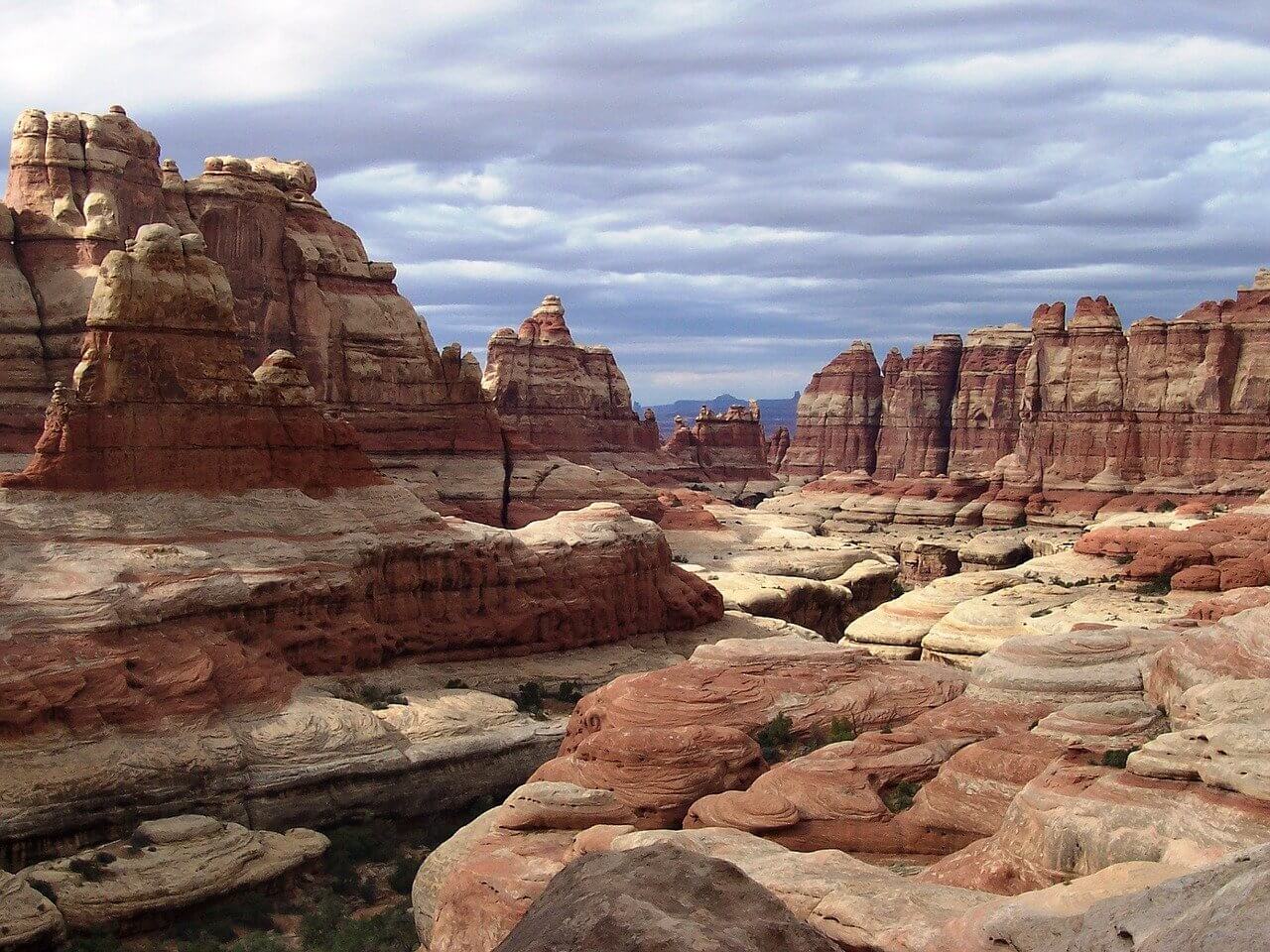 Length: 10.4-mile loop | Difficulty: Moderate | Elevation Gain: 1820 feet
The Hike
Chesler Park Loop Trail is one of the most stunning hiking trails in the Needles section of Canyonlands National Park.
Get ready to roll up your sleeves, because it takes a lot of sweat, tenacity, and sunscreen to get you through the full-day adventure.
You could do this in a day if you start early and have plenty of water to bring along. Regardless, you'll be rewarded with splendid desert grasslands surrounded by fantastic sandstone formations.
If you are a fan of geology, then this hike is for you. You'll weave through pinnacles, squeeze through slot canyons, marvel at curious mushroom rocks, scramble across slickrock, shimmy through joins, dip through canyons, and take in the views atop a mesa. Altogether, they make a memorable hike in what feels like another world!
The Itinerary
Starting at Elephant Hill, the hike out to the Chesler Park Loop Trail is roughly 3 miles long. The loop is 5 miles for a total of 11 miles if you decide to do it in one day. The trek is strenuous, with numerous ups and downs, various terrain including uneven rocks, slickrock, and sandy streambeds.
When To Go
The best times to access this hike are in spring and fall. I would suggest that you not attempt this during the summer since day temperatures often exceed 100° F or 38° C.
The heat index will warn hikers to stay indoors during the summer months. The lack of shade and exposure to the sun makes this a dangerous combination.
Permits & Fees
National Park entrance fee required for all National Park's but no specific permit for this day hike.
Hike With a Guide
Please check out our 4-day itinerary in the rugged landscape of Canyonlands National Park.
4. Mt. Washburn – Yellowstone National Park, Wyoming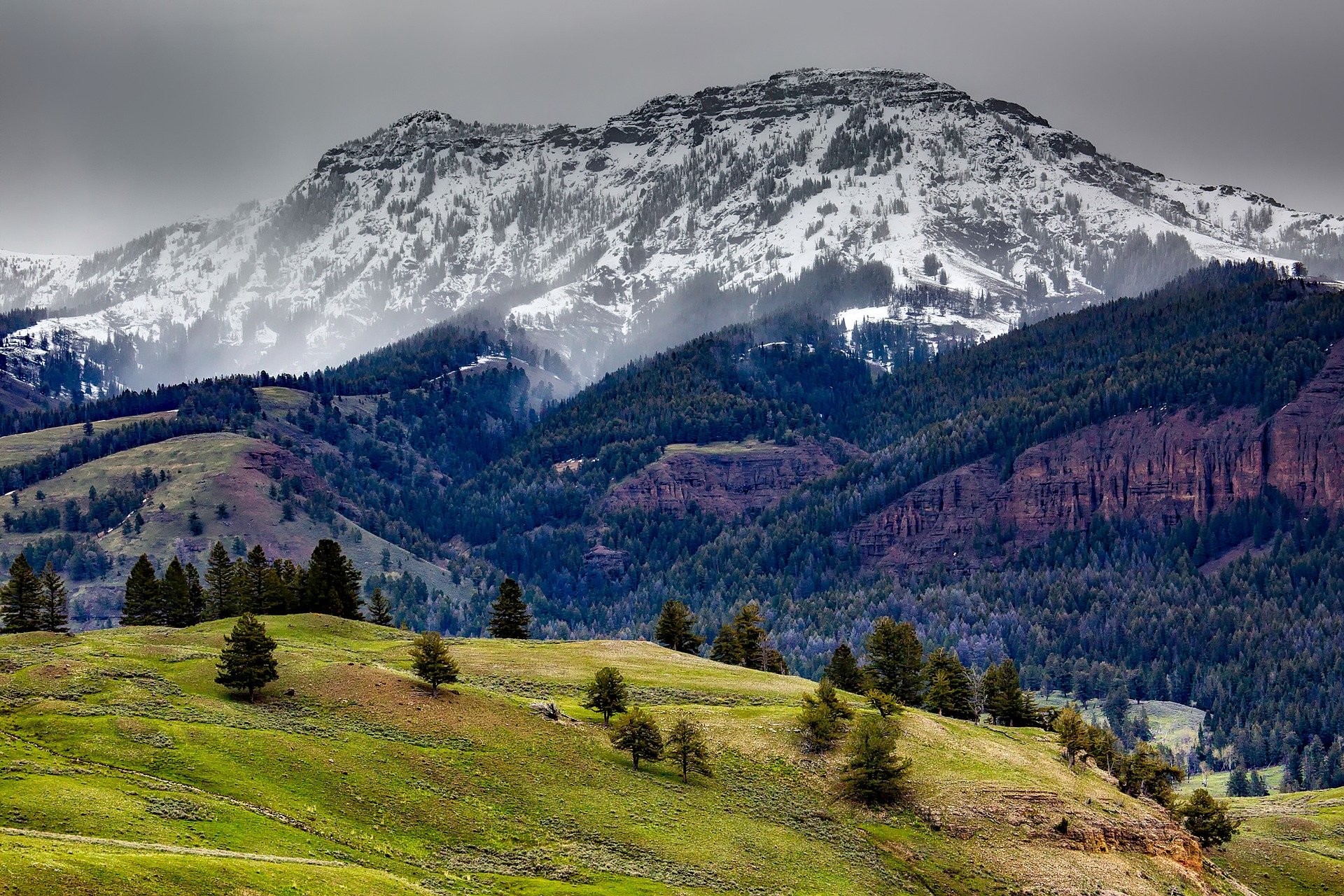 Length: 6.8-mile out and back | Difficulty: Moderate  | Elevation Gain: 1384 feet
The Hike
One of Yellowstone National Park's best viewpoints is a hike to the top of Mount Washburn, the most central summit in the park.
Although the park would list it as strenuous for its visitors, it could be considered relatively easy for avid hikers. The summit offers panoramic views of about 45 miles in all directions, including the Teton Range to the far south. During July, wildflowers carpet the slopes, and wildlife like bighorn sheep are common sightings all summer.
The Itinerary
There are two trails to the top, both similar in gain and distance. The southern trail starts at the Dunraven Pass Trailhead, and the northern trail begins at the Chittenden Road parking area. The road-trail is open to bikes.
The well-used trail climbs gently up to the summit of Mt. Washburn, where you will find a small radio station.
As you hike, you will come across some of the best views in the park, including wildflower-studded meadows, dense forests, and expansive canyons. Across the road, you will see the grassy Dunraven and Hedges Peak. Hiking north, you will be able to see the mountains of the Absaroka Beartooth Wilderness on the park's boundary.
After most of the climbing is done, you will pop out onto a rocky ridge, where the apex of the good views is located. You will be able to see the lookout tower at the top of Mt. Washburn. As you advance to the final approach to the summit, you will gain the shoulder of the Mt. Washburn Spur Trail. Turn left and go up to the very summit, turning counterclockwise as you climb.
The views from the top are enhanced versions of what you have seen hiking up, offering a fantastic finale to an excellent day hike. Look down and enjoy the landscape into the brink of the Grand Canyon of Yellowstone on this hike and the numerous rolling, grassy hills surrounding it.
The hut at the top has a washroom and can shield yourself from the famously strong winds present at the summit.
When To Go
Mt Washburn is best hiked from late May until mid-October, with July being the optimal time for viewing wildflowers. The road over Dunraven Pass is one of the last to open in Spring and first to close in the fall.
Permits & Fees
National Park entrance fee required for all National Park's but no specific permit for this day hike.
Hike with a Guide
We don't offer this exact trip as a guided option, but we have a phenomenal 5-day Best of Yellowstone Inn-based Hiking Tour that incorporates day hikes in this area.
5. Ptarmigan Lake – Rocky Mountain National Park, Colorado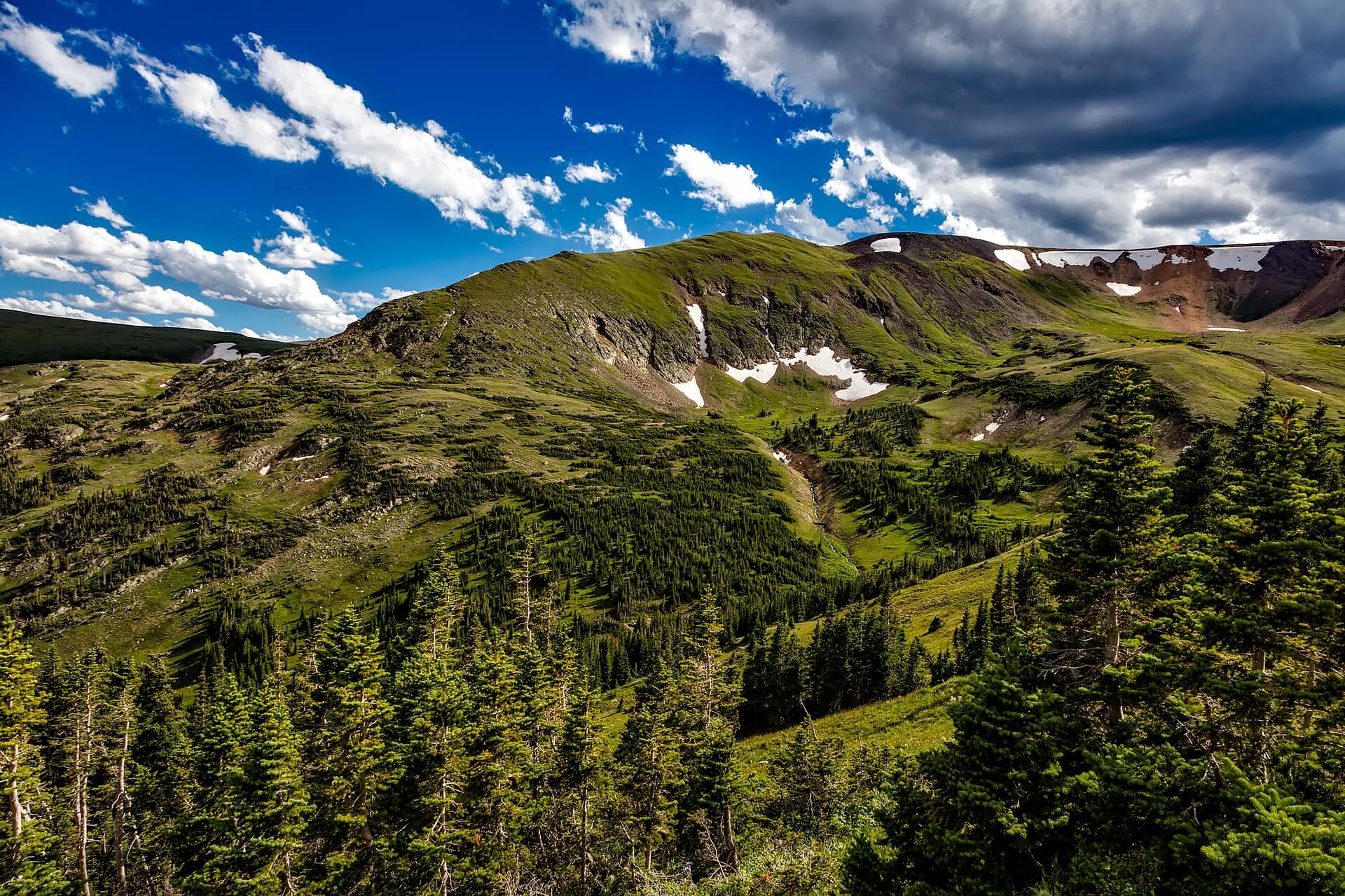 Length: 11.8-mile out and back | Difficulty: Strenuous | Elevation Gain: 3850 feet
The Hike
A strenuous hike to a seldom-visited off-trail lake in Rocky Mountain National Park. It is a real gem in the Rocky Mountain state.
The hike to Ptarmigan Lake has plenty of elevation gain for mountain lovers wanting a challenge and views for miles from the Continental Divide.
The Itinerary
If you want to reach this spot for sunrise, you'll need a very early start in the morning, but that also means you won't have to use the shuttle system to Bear Lake. The last half-mile of the hike is off-trail so make sure to watch your step and practice Leave No Trace Principles. You might also encounter a herd of elk foraging for summer greens on Flat Top Mountain.
From the Bear Lake parking area, head right on the Bear Lake Trail loop to a fork in .25 miles. Take this steep connector trail up Flat Top Mountain Trail and stay left at a junction with Fern Lake Trail at mile Follow the trail to the top and stay straight at the junctions after mile 4. After 5 miles in, you should see the lake 700' below you and carefully choose your path down. From the outlet of the Ptarmigan Lake, you can see numerous photogenic tarns and the North Inlet.
When To Go
The summer months of late May through September are prime time for Rocky Mountain National Park. You will incur cooler temperatures and more precipitation outside of these times, including snow at high altitudes. 
Permits & Fees
National Park entrance fee required for all National Park's but no specific permit for this day hike.
Hike With a Guide
While Wildland Trekking doesn't have a specific guided trek to Ptarmigan Lake, we do have various hikes and tours in Rocky Mountain National Park.