Hiking for Beginners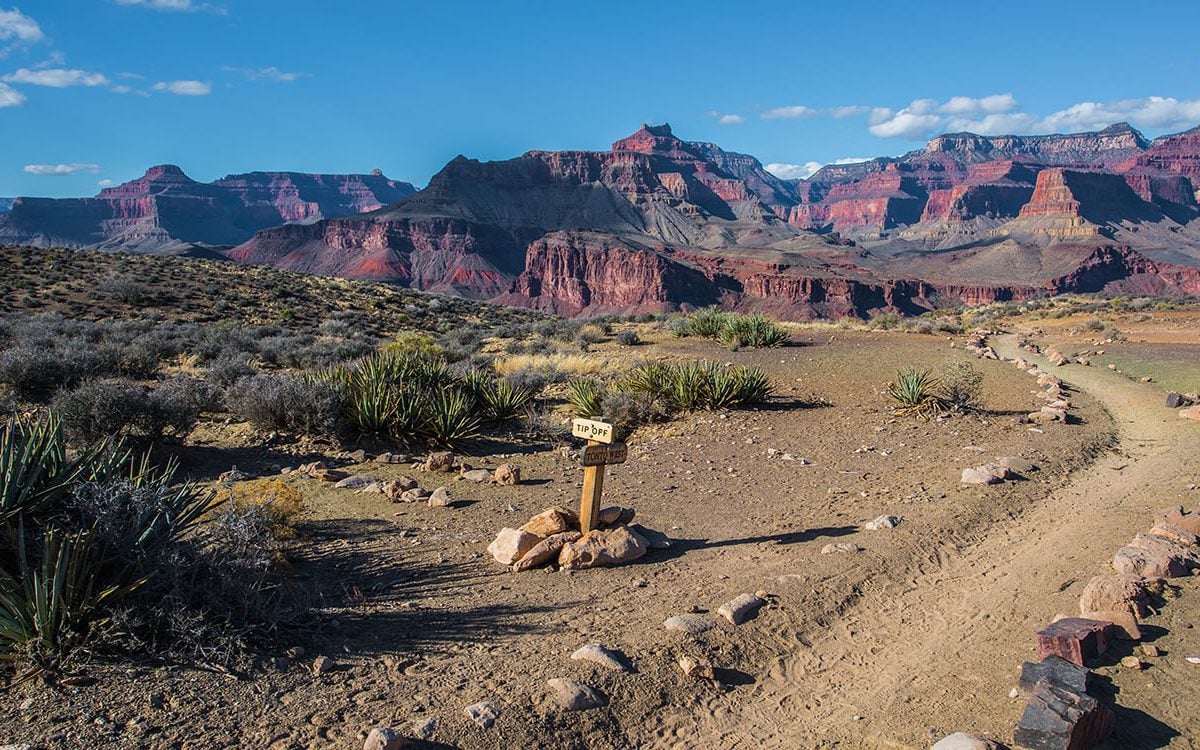 Learn everything you need to begin hiking! Wildland Trekking is America's largest and highest rated hiking company. We lead 10,000+ people on guided treks and backpacking trips around the USA and the world every year, and many of our guests are new to hiking. Because of this experience, we've become extremely knowledgeable about what people new to the sport need to know.
There are three essential questions to ask before you begin your new hiking pastime:
Who are you going to hike with?
Where are you going to hike?
What clothing, gear, and food will you need?
Read on to gain the wisdom we've accumulated by providing award-winning hiking vacations since 2005!
Find Hiking Partners

Hiking with Friends or Family
If you have friends or family members who enjoy hiking, reach out and ask them to join you for a hike. Or, if you're not yet sure where to hike, ask them if you can join them on one of their hikes. Many people enjoy hiking with others and sharing what they love with newbies, so you're likely to have great results.
If you don't know anyone who enjoys hiking, think about some of your friends or family who are often open to new activities or are somewhat adventurous. Then, ask them to start hiking with you and you can learn together. Starting with another newbie can be an extremely enjoyable way to get into the sport, as your companion(s) will likely have a similar level of excitement that you do.
Finding New Friends to Hike With
If you don't know anyone who hikes or would like to start hiking, then looking for a group is a great next step. We recommend going with established groups to avoid the risk of going with someone you don't know well yet. Along with safety, another huge benefit of finding a group is that you can meet other like-minded people who are new to hiking. Groups can also be great places to find hiking partners to team up with separately.
We've provided a list of resources to find a local hiking group that you can begin to explore with.
Look for Meet Up Groups in Your Area
Meetup.com offers local opportunities for hiking and backpacking with others. Most cities and towns have local, outdoor-oriented meet up groups. Also, even if you don't join a formal outing, you can use the Meet Up platform to find and reach out to potential partners.
Join Outdoor Recreation Clubs at Your College or University
Many colleges and universities have fantastic outing clubs that offer wonderful opportunities to get outside with expert or semi-expert instructors and adventurous, like-minded participants. Some of these clubs don't even require you to be a student, amazingly. It's very worth checking in with a local college or university to see if they have an outdoor recreation club and ask whether you can join.
Check With Your Local Outdoor Retail Store
Local outdoor stores often have bulletin boards where people can post about outdoor-oriented meetup groups or advertise that they are looking for hiking partners. If you don't see any fliers or postings, it's worth checking in with the store's staff to see if they know of any local groups.
Reach Out Through Social Media
Facebook, Instagram, and other social media platforms can be an effective way to find partners. You may wonder whether you have any friends who are interested in outdoor adventure. The bottom line is you won't know until you try, and the odds of there being someone who would like to join you are relatively good. You can post a general inquiry about looking for a hiking partner, or you can pick a hike you'd like to tackle (more info below on how to find great hikes) and then see if anyone wants to join you for that specific hike.
Meet People on the Trail
Another excellent way to meet new hiking friends is out on the trail itself. Striking up a conversation on the trail is often pretty effortless, and you already know you have one thing in common! We recommend keeping your eyes and ears open, and if you have a good connection with someone, ask them if they'd like to hit the trail in the future.
Join a Guided Hiking or Backpacking Trip
Guided treks offer opportunities to not only meet others but also to learn from expert guides who can teach you the best practices in terms of safety, planning, food, and gear. Many times on guided trips the guests have traveled from afar, so this may not always be a great way of finding local partners, but it can be very good for making friends that you can travel with to more far-flung destinations like Peru, Patagonia, and the Canadian Rockies.
Hike on Dates
Hiking can make for an excellent date. If it's a first date or you still don't know the person very well, we recommend going on a popular trek that will have plenty of other people around. Suggesting a walk or surprising them with one, and possibly adding a very nice picnic lunch at a scenic spot, can make for a very romantic and memorable bonding experience.
Hiking on Your Own
Hiking solo is of course another option if you're having difficulty finding a partner or group. If you decide to go this route, you'll want to keep in mind several factors:
It's more dangerous. People hiking by themselves are more likely to get lost, to panic if they get lost or think they're lost, and to fair more poorly in bad weather or if injured.
Start with shorter hikes if you're going solo! You can also start on more popular trails with plenty of other people around.
Let someone know where you're going and when you plan to return. Also, agree on a course of action if they don't hear from you by a certain time.
Explore Your World. Award-Winning Hiking Guides
Decide Where to Hike

Finding Local Hikes
In today's digital, information-rich world there are many ways to find great hikes. Some of the best ways, however, are relics from the past – paper guidebooks. A comprehensive guidebook is an incredible resource with a huge advantage over websites – you can take it with you on the trail and access it at any time! Barnes and Noble has an exhaustive inventory of guidebooks, and you can also visit your local outdoor store to find the best guidebooks for your immediate area. Or, order your local hiking book online.
Word of mouth is also an extremely worthwhile way of finding great, local hikes. Talk to friends, family, co-workers, and acquaintances about where they like to hike, what some of their favorite all-time hikes are, and where they would recommend a newbie hike in the area. If you don't know anyone who hikes, visit your local outdoor store and ask the staff where some good hikes are or where they like to hike.
Finally, AllTrails.com is an excellent resource. You can easily search for hikes around where you live or where you are visiting. It offers users the ability to review hikes and trails, so you can see what other people thought of any given hike, which is a useful feature. Finally, you can search based on difficulty, distance, user reviews, and, of course, location.
Traveling to Hike
Many people like to take hiking to the next level by traveling specifically for a trekking vacation. There are almost countless options to choose from across the USA and the world. In the USA, national parks are wonderful destinations for hiking. We recommend the following national parks as the top choice for a hiking vacation:
Moving to a global perspective, every continent has amazing trekking opportunities for adventurous travelers. Whether it's hiking the Inca Trail in Peru, climbing Kilimanjaro, exploring Patagonia, discovering Iceland, or embarking on any number of countless options, the world is your oyster if you love to hike and travel!
Criteria for Picking a Hike
There are several criteria to use when deciding on which hike to embark on:
Your level of physical fitness: It's important to honestly evaluate what type of shape you're in and which hikes will provide an enjoyable experience based on that fitness level. You might be able to suffer through a more difficult hike than what matches your fitness level, but it will likely not be much fun. Instead, if you have your sights set on some very ambitious hikes, work your way up to them. Start with trails you'll enjoy. Embark on a maiden hike that's easier than you think you can handle and use that as a benchmark to measure your subsequent trips.
How much time you have: Most people can plan on hiking at a pace of 2 miles per hour on flat or up and down terrain, or approximately 1.5 miles per hour if the hiking is steep, rugged, or consistently uphill. These are somewhat conservative estimates and will vary depending on your fitness level and how much hiking experience you have. Give yourself a big buffer and be sure to bring a headlamp or light source if there's any chance you'll be out past sunset.
Weather and seasonal considerations: Weather and climate of course vary significantly based on elevation, topography, and season. Be sure you understand the conditions you're going to be hiking in, based on the climate and season of the area and temporary weather forecasts. If snow, rain, or extreme heat are possibilities, it's important you are aware so you can be prepared.
Distance, elevation, and ruggedness: A simple, useful formula (conceptual, not mathematical) to determine the difficulty of a hike is distance+elevation+ruggedness=difficulty. The longer the distance, the more elevation gain/loss, and the more rugged a hike is, the more difficult you can expect it to be. However, many hikes will have significant elements of one or other characteristic, but not all of them. For example, a hike may be short distance (2-3 miles) but steep uphill on very rugged terrain, which would make it a difficult hike. Or, it could be mostly flat on a good trail but the hike is 16 miles long, which would make it similarly difficult to the first example. So understanding these three characteristics will be immensely useful in determining which hikes to undertake.
All-Inclusive Backpacking Trips
Gear, Food and Water

What to Wear When Hiking
Clothing is an important factor for comfort and safety. Here are some simple rules to follow when choosing your hiking wardrobe:
Wear non-cotton clothing unless you're hiking in the desert in the warmer months, and then wear cotton.
Dress in a combination of layers vs. one really heavy layer like a jacket. This allows you to shed and add layers as needed to adjust for internal and external temperature changes.
Use wool or polyester for your next-to-skin layers, again unless you're hiking in the desert, and then use cotton.
Purchase and wear high-quality hiking socks made with a combination of wool and synthetic fibers like polyester.
When it comes to rain gear, always at least have a rain jacket. Rain pants are important too if there's a good chance of heavy rain, and if it could be chilly. Make sure your rain gear is waterproof and breathable.
Always have a hat (sun hat in the desert, warm hat in the mountains) so that you can protect your head from the sun or from the cold.
Hiking Shoes
When selecting hiking shoes, we recommend following these points:
Buy shoes or boots specifically made for hiking. This is important so that you will have adequate tread to tackle rugged terrain.
The heels shouldn't slip much, if at all.
Your toes, when kicking the floor, shouldn't be crammed into the end of the shoe.
When you try on the shoes, wear socks similar to what you'll wear when hiking.
Be sure the shoes are wide enough to be comfortable but not so wide you're feet are "swimming" in them.
Backpack
A good-sized backpack for day hiking is 20-40 liters (1200-2500 cubic inches). For multi-day backpacking trips, you'll want a 40-65 liter (2500-4000 cubic inch) backpack. Be sure it has a supportive frame, sternum strap, and a comfortable hip belt. If you intend to use a hydration system (like Camelbak), then be sure your backpack has a pouch to hold the water bladder.
Trekking Poles
Trekking poles are immensely useful for balance, especially 1) in rugged terrain or when crossing rivers, 2) for taking pressure off your knees, ankles, and back, and 3) when hiking in snow or on ice. They should be adjusted in length so that when you're holding them comfortably (and the tips are touching the ground), your elbows are bent at a 90-degree angle. If you're hiking uphill, you may want to shorten them a bit, and if you're hiking downhill or in snow, you may want to lengthen them a bit.
Water
Always have at minimum 2 liters of water with you. If you're going on a hike longer than a couple of hours or you're hiking in the desert, you will want to carry more. (Or bring water filtration if you know you'll encounter water sources.) If you're hiking in the desert in the warmer months, plan on having at least a gallon of water with you.
You can carry the water in a bottle or in a hydration system (bladder and tube so you can drink while hiking.) We recommend a combination of a water bottle and a hydration system. This solution allows you to drink while hiking but you'll also have a backup (the water bottle) if your hydration system fails.
Food
We have written an entire post about hiking food, and we recommend referring to that for all questions related to what to eat when hiking.
Other Suggested Items
First-aid kit
Headlamp with extra batteries
Bug repellent and mosquito head net if necessary
Sunscreen
Waterproof stuff sack or Ziplock bag for your wallet, phone, etc.
An emergency kit with lighter, fire starter, emergency blanket, and knife or multitool
Water filter or water treatment tablets if planning on refilling water on your hike
Sunglasses, especially if hiking in the snow
Map and compass or digital GPS device
Guided Hiking Adventures
Wildland Trekking Hiking Adventures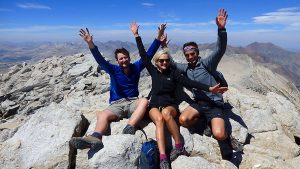 As the world's premier hiking and trekking company, Wildland believes in connecting people to fantastic environments in amazing ways. Wildland Trekking Company offers an array of incredible hiking and trekking experiences in nine states and 11 countries. Read more about our world-class destinations.
To learn more about our guided backpacking trips and all of our award-winning hiking vacations, please visit our website or connect with one of our Adventure Consultants: 800-715-HIKE.